7 Strategies to Grow Your E-Commerce Business
---
By 2021, the e-commerce industry is set to be worth a whopping $4.9 trillion, with the United States having the second-largest amount of online retail sales worldwide. 
Furthermore, it is predicted that by 2040, as much as 95% of all shopping will be facilitated by e-commerce. 
You might think that this is good news for your e-commerce business, and, in some ways, it is. Being part of a booming industry is always positive, but it also means that you have to compete with a lot of other companies.
Fortunately, there are several strategies that you can adopt to ensure that your e-commerce business not only survives but actively thrives. 
From utilizing the services of an Amazon marketing agency to personalizing your content, keep reading to discover the top seven strategies that will help grow your e-commerce business in 2020 and beyond. 
1 Improve your site's speed
As an e-commerce business, the speed in which your site loads is of crucial importance. In fact, when a page takes longer than 2 seconds to load, 35% of users will abandon the site and, sometimes, never return.
Therefore, if you want to ensure the traffic driven to your site actually results in conversions, you need to make sure your site's speed is as fast as possible. 
Ways in which you can improve your page loading time include:
Use plug-ins sparingly 

Improve your hosting plan

Ensure your images are web-friendly 

Fix broken links and site errors

Use a mobile-optimized theme
2 Focus on digital marketing 
If you want to increase your visibility online and drive more traffic to your e-commerce site, you need to have a solid digital marketing strategy in place. For those that have a business on Amazon, you may want to enlist the services of Nuanced Media New York, an Amazon marketing agency with a proven track record in helping businesses on Amazon to grow and succeed. 
Elements of a digital marketing strategy for e-commerce businesses should include:
Social media marketing

Email marketing

PPC  

Product visualization 

Automation using chatbots 

UGC – User Generated Content 

Re-targeting 
3 Offer video content
Did you know that 85% of all internet users in the United States watch online video content on a monthly basis? Even more interestingly, 54% want to see more video content from their favorite brands. 
What does this mean for your e-commerce business? 
To put it simply, if you are not yet producing and promoting video content, you need to start as soon as possible. 
Ways in which you can create high-quality and shareable video content include:
Livestreaming 

Posting online tutorials 

Creating explainer videos 

Being consistent with your content 

Evoking emotions

Focusing on short and sweet videos

Not being too promotional 

Ending with a clear and concise call to action 
4 Create Instagram shoppable posts
A colossal 83% of consumers say that Instagram helps them to discover new products and services. Therefore, if you want to grow your e-commerce business, you need to be using this social media platform, and more importantly, you need to be using it correctly. 
Instagram shoppable posts are ideal for e-commerce businesses as they allow customers to buy your products directly on Instagram. This means that they do not need to leave the Instagram app and go to your website, reducing your bounce rate. 
Setting up Instagram shoppable posts is simple. All you need to do is set up your products catalog on Facebook and then connect it to your Instagram business account. Once you have done this, you can now tag any product that you want in all your Instagram posts. 
5 Provide personalized content
There are currently between 12-14 million e-commerce sites worldwide, meaning that if you want yours to stand out from the crowd, you need to work hard to attract customers. One of the most effective ways that you can do this is by offering personalized content. 
No-one wants to feel like just another number. Instead, they want to feel valued as a customer and feel as though they are part of your brand community. Personalized content provides the perfect way for you to make each and every one of your customers feel special.
In order to provide personalized content, you need to:
Review previous interactions of your site visitors 

Collate demographic data including location, gender, and language 

Check when visitors are on your site i.e., the exact time of day

Find out your visitors' interests 
Amazon loves to use personalized content and always offers its site visitors product recommendations and shipping information based on their location. 
6 Use smart bidding
If you have not heard of Google Ads smart bidding, then prepare to be amazed. When you run your shopping campaigns on Google Ads, smart bidding allows you to optimize your bids, leading to better results. An automated way of bidding, so to speak. 
There are five different strategies of smart bidding, including:
Maximizing conversions

Targeting ROAS (return on ads spend)

Targeting CPA (cost per action)

Targeting impression shares

Optimizing CPC (cost per click)
Although smart bidding is far from perfect, it does help you save time when it comes to your shopping and other advertising campaigns, allowing you to focus on growing your business in other ways. 
7 Focus on user-generated content
Consumers can't get enough of UGC (user-generated content), with 84% of millennials stating that this type of content affects their buying decisions. 
The advantages of UGC are many and include:
Allowing shoppers to see what other customers think about your products or services

Enabling shoppers to discover the benefits of your products or services

UGC is incredibly shareable on social media 

You can gain great customer insights 

Increasing engagement and interaction with your brand

Boosting your SEO 
Of course, this list is not exhaustive, and there are many other ways in which you can grow your e-commerce business this year. However, by implementing the above tried and tested strategies that are specifically designed for e-commerce businesses, you should see a definitive improvement in both your sales and your customer satisfaction levels. 
Author Bio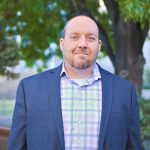 Ryan Flannagan is the Founder & CEO of NuancedMedia, an international eCommerce marketing agency specializing in Amazon. Nuanced has sold $100s of Millions online and Ryan has built a client base representing a total revenue of over 1.5 billion dollars. Ryan is a published author and has been quoted by a number of media sources such as BuzzFeed and Modern Retail. To connect with Ryan, check out @Ryanflannagan on Twitter or via Linkedin
---