7 Social Media Marketing Mistakes Many Beginners Make
---
Do you ever feel like your marketing strategies on online platforms are not working? Well it is possible that you might be making a few common mistakes that beginners make. Marketing is a tricky business.
The article shall assist you whether you're a beginner or someone experiencing a roadblock. A good marketing approach can save your money, make your business boom and increase the effectiveness of your engagements.  With this article you will know what not to do.
NOT KNOWING THE CUSTOMER
A lot of business outlets nowadays have a smaller target audience as compared to previous marketing practices. This is because marketing your services or product to the wrong target audience is just ineffective with no chance of growth.
In order to ensure that your product or service gets noticed by people, you need to market it to the right audience. For example, if your marketing strategy is based around adults but your product is for kids, then you simply are attracting the wrong audience.
Social media sites such as LinkedIn allow for professional marketing in similar groups. Make use of hashtags on Instagram and twitter to get to know your customer base. Involve your customer through feedback and evolve your strategies.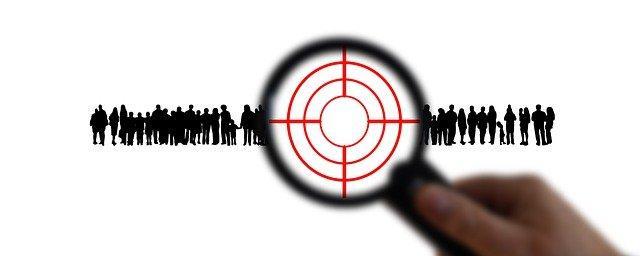 Source: Gerd Altmann from Pixabay
One good example is Escaperoom.com, a leading platform that caters to escape room enthusiasts and people looking for a great first-time experience as well as escape room owners.
NEGATIVE OR NO ENGAGEMENT
One of the first things to do on a social media site is to make your presence known. This can only be done through advertisements and engagements. If you're an aspiring influencer or a start up looking to expand, this should be your next mistake to avoid.
After you have identified your target audience, make sure you interact with them. commenting, sharing, and participating in conversations with your audience will spread the word about your business.
But it should be remembered that we live in an age of awareness, people will take notice if you engage negatively, negative feedbacks or response from other would greatly hamper your growth initially.
Be smart and not offensive towards the public. Remember to be respectful and mindful of what the repercussion of your engagements would be.
BEING IMPATIENT 
This is something that is very common nowadays. People have become impatient and want results instantly. Probably has to do with the instant gratification we get from all the technology nowadays.
But being impatient will lead to an early exit and wrong decisions. If you have a plan, stick to it even if it doesn't work initially, analyze why it might not be working, tweak it and wait for results.
It is not advisable that you tweak too much as that would again hamper consistent progress. Be patient and continue to work hard and with dedication.
BORING MARKETING STRATEGIES
Being creative is an essential perhaps the most important part of social media marketing. With a variety of tools at our disposal, you can expect almost everyone to be proficient at some sort of marketing practice.
This means that regular old strategies do not interest anyone, regardless of knowing your target audience. Unless and until your marketing strategies are creative and capable of drawing attention, you will notice stagnation or even a decline.
Don't let your marketing strategies push you out of the game. Reinvent and invest in a good marketing strategy. If you're a beginner with nothing to lose, then experiment with options available.
LACK OF CONTENT
If your marketing is based on content, it is super important that you ensure you have quality content at your disposal. Having bad or average content would just not work.
This is where marketers are required or expected to be creative, getting people to go through your products or content will undoubtedly increase the effectiveness of your marketing practice.
Youtube, Facebook, Instagram and twitter are just some of the places to gain popularity solely through your content. A good marketing on youtube is rewarding while other social media sites will help in attracting investors and sponsors.
Source: Kevin King(Chandana Perera) from Pixabay
Thus, keep your profile/website updated with latest content or details about your product. For instance, you can check out how escaperoom.com keeps its website updated with well-researched information and curated content about escape rooms.
WRONG STRATEGIES
Wasting time, energy and funds on a completely irrelevant marketing strategy will lead you to experience loss. If your strategy involves waiting for things to happen while you do the bare minimum, then it is a wrong strategy.
Investing a whole lot of time and energy into expanding just your business would hamper it as well! The solution? maintain a balance between personal engagements with your audience and talking business. Understand them, make relations that last.
If your strategy involves self-promotion then do it, but remember to do justice to the image you make in the minds of your customers. Don't be outright selfish. If you are just an average size fish in a pond filled with fishes of all sizes, being arrogant in conducting business might be detrimental to your business.
THE VERY OBVIOUS
The very obvious mistake while marketing would be to not stick to your plan. Yes! If you have a plan before you, then implement it. Do not abandon the ship mid-way through your journey.
If you believe you have a plan that fits your business and services and will lead to business growth, then stick to it. Improvising and constantly changing strategies might not give you result.
A consistent practice lead to an identity among your audience. Having an identity is very important, and one of the first steps in establishing your identity would be consistency and knowing what you're doing. Do not blindly do things. Plan and analyse each and every aspect of your strategy.
CONCLUSION
Social media marketing is all about your approach. Be positive and avoid these simple mistakes. Be confident in your engagement. As a beginner avoiding negativity and losses is important in marketing your business.
If you're a seasoned professional frustrated with the outcome of your strategies then start over, analyze what went wrong rather than abandoning the whole plan. See what works and what doesn't. Be unique in your approach.
Marketing is a very personal business as each company establishes their identity through various marketing strategies. If you can avoid these 7 social media marketing businesses then you will notice positive changes.
---