7 Simple and Effective Ways to Boost Your Website Loading Speed
---
Websites have become an essential aspect of running your business online. To keep in touch with customers, answer their queries and complete their needs – a website is needed. As it provides a global platform for all businesses, the competition in the online market is cut-throat and requires a company to take its stand among the global competitors. And their website plays a vital role in this.
Website Speed: A Crucial Factor for Website Optimization
Digital marketing is not a level playing field any more. With Google's ever-changing ranking algorithms and updated policies for websites, the load speed of a website has become a crucial factor to achieve best results through best digital marketing practices.
It directly influences the user conversion rate and in turn encourages more traffic to the website and hence, becomes an essential entity for promoting a business website with the help of search engines. Website loading speed gives a better user experience, but it heavily depends upon the website design and layout. 
To optimize your website's speed to match the criteria set by users, appropriate measures should be taken to achieve the best possible results.
7 Effective Ways to Boost a Website's Loading Speed
To improve the loading speed of a website, not only technical support is required but also the from digital marketers to ensure the best result. The following are seven simple yet effective factors that help you optimize your website's speed and boost your ranking in search results.
1 Reduce Background Processes
The browser processes the web page to get it displayed in the browser window. However, these background processes are not visible to users, but they do affect the loading speed. Complex processes take more time to load a website's page and display it to users.
Hence, it is essential to minimize the background processes that on-page components required. In fact, instead of using different types, e.g., stylesheets and scripts or any others, the number of files should be optimized (read reduced) to ensure your website loads faster than before. For example, you can include images inside the stylesheets to increase the loading speed when an HTTP call is made.
2 Switch to Powerful Web Hosting
The hosting plan you have chosen for your website matters. It defines how your website keeps running, especially the loading speed of your website. A web hosting plan that charges comparatively less might not be able to support a great loading speed. Because of the continuous traffic and heavy load from multiple websites, it can damage your website's performance and affect the loading speed.
Therefore, if you find any issues because of the web hosting services, it is advisable to switch to trusted hosting services such as companies like SiteGround, WPEngine for WordPress or Bluehost, that can assure excellent loading speed and provide you support for running your website at best possible pace. The increased speed of your website provides excellent user experience and boosts your ranking in search results.
3 Minified Resources Boosts Speed
Try to reduce the size of your CSS and JavaScript files as much as possible. Eliminate unnecessary white spaces, comments, and unnecessary code (if any) from the file to reduce the file size. A small file can be downloaded easily, plus, it gets loaded quickly in the browser and hence, the website speed is increased.
But the requirement to do this manually is eliminated. As there are continuous updates in technology, like an app like uber, online ordering and delivery service, easier website management and more, the same is observed in the development arena. There are many tools in the market that help turn this manual task to automatic to save your time while providing excellent results.
You can choose to reduce the HTTP calls made from the files too. This helps eliminate the need for searching for files on another server and works with running your website at an incredible speed. For example, instead of using images for icons, you can choose for font awesome or Ionic icons to increase the loading speed.
4 Take Support from Caching
Browser caching helps increase the loading speed of your website. Once a user visits your website, enable the browser caching to store some amount of data to provide faster loading experience when the user returns to your website again. As caching eliminates the need for generating redundant HTTP calls, the loading speed gets boosted to a great extent.
By adding caching information, e.g., caching type for selected files, caching duration, the default duration of expiry, and more. All this information is required to be added in the .htaccess file, which can be edited through FTP or using the file manager from cPanel.
5 File Compression
Compressing your web page files using GZIP is one of the best approaches to keep your website speed as fast as possible. GZIP compression allows the compressed download of HTML, CSS, and JavaScript files that gets decompressed when the browser starts loading it. The time taken for loading a web page significantly reduces to a great extent with the use of compression, and it helps deliver user-oriented results.
6 Design Optimization
Your website design should support your SEO strategies. A simple and elegant design of a website tends to impress users than the website that contains many media files and lots of content at inappropriate places. The design of a website represents your business, and therefore, it is essential to keep your users and business image in mind when choosing a design.
Rather than placing too many media files, it is better to use them only when required and also optimize the size of each file you use- including images, videos, documents, icons, and more. Also, the placement of content in the right places makes sense. Your content gives you power, but too much content simply makes your design look dreadful.
7 Controlled Use of Widgets
This applies to you if you are using WordPress or any other CMS (Content Management System) for managing your website. As 39% of the internet is powered by WordPress, the use of WordPress widgets is common in many websites. However, too many plugins working in the background does not help at all.
Therefore, it is advisable to use plugins only when required. No doubt they support in making your website look great, but too many plugins add their fair share in slowing down your website. It is vital to use the plugins that are extremely important for your website and remove any else to save your website from delivering poor user experience.
Conclusion
Managing your website's speed is entirely in your hands. Working on these very simple but effective measures can give your website speed a significant boost. According to Google, the ideal loading speed of a website should be 3 seconds. 
To match this criterion is a challenging task, but to receive your desired results, it is essential to optimize your website for the best. With the best practices of website development and the use of SEO factors, a website can be built to deliver excellent user experience by boosting its loading speed.
Author Bio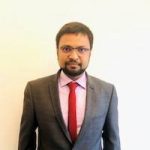 Deep is an aspiring entrepreneur and blogger having led 75+ startups on the right path with their information-admiring content. He crafts content on topics including on-demand services like uber clone, finances, technology trends and many more.
---