7 Effective Digital Marketing Channels For Local Businesses (And When To Use Them)
---
There are a lot of options when it comes to marketing your local business online.
The problem is deciding which channel to use and when to effectively use it.
We've worked with hundreds of clients online with our search engine optimization services, and here are the channels we found work best for small businesses servicing their local area.
1) Your Website (Conversion Rate Optimization)
This may not be the first thing you think when "digital marketing channels" come to mind, but your website should definitely be the first thing you optimize BEFORE you start utilizing any of the other channels below.
This is because your website is the hub of your business online and can be an extremely effective lead generation tool used in combination with other digital marketing channels.
This is why you want to include contact forms, call-to-actions, chat buttons, and anything else that would turn your website visitors into leads for your business.
Advantages: Can effectively incentivize visitors to become leads for your business with discounts, promotions, etc.
Disadvantages: You need website visitors. This isn't a way to drive people to your website, but it is a way to CONVERT visitors when they do come.
When To Use: Immediately. Optimizing your website for visitors should be the first thing you do before you even start driving any traffic to it.
2 ) Pay-Per-Click (PPC)
PPC advertising is a form of marketing where you pay for every single click on your ad.
This method is popular because it puts you directly in front of your target customers immediately, but at a price.
Advantages: Ability to start generating leads immediately. Can scale effectively if your numbers are profitable.
Disadvantages: Can be expensive. You pay-per-click. Regardless of if anyone actually buys or becomes a customer, you're paying for that person's click. Meaning, you can rack up advertising costs without seeing even a dollar back in return.
When To Use: When you have just brought your business online and are looking for immediate leads.
3) Search Engine Optimization (SEO)
SEO is a form of organic marketing where you can generate leads for free.
If you perform SEO properly, your website will show up in Google for keyword phrases that are relative to your business.
For example: if you are a dentist and a potential searcher types in "dentist near me", then your website will be one of the websites that show up on the first page of Google.
And if an interested user clicks on your website as a result, this costs your nothing. It is a free lead.
Advantages: Can be a free lead generation machine that works on autopilot for your business.
Disadvantages: Takes a long time. Google is known to take many months to trust your website enough to show it on the first page of search results. Unlike PPC, you will not be able to have your website shown in front of interested users immediately.
When To Use: SEO is a long-term strategy. It is best to start optimizing your website for SEO immediately, but not to expect results within the first few months.
Over time, however, you will start to notice organic leads coming to your business for free.
And when the SEO really starts kicking in, this can be an extremely profitable marketing channel for your business.
4) Google My Business (GMB) Profile
Your GMB profile is your business profile that shows up in Google Maps when users search a local keyword relevant to your business.
This differs from organic SEO results because it is the actual Google profile of your business, rather than a website link that brings visitors to your business.
It looks like this: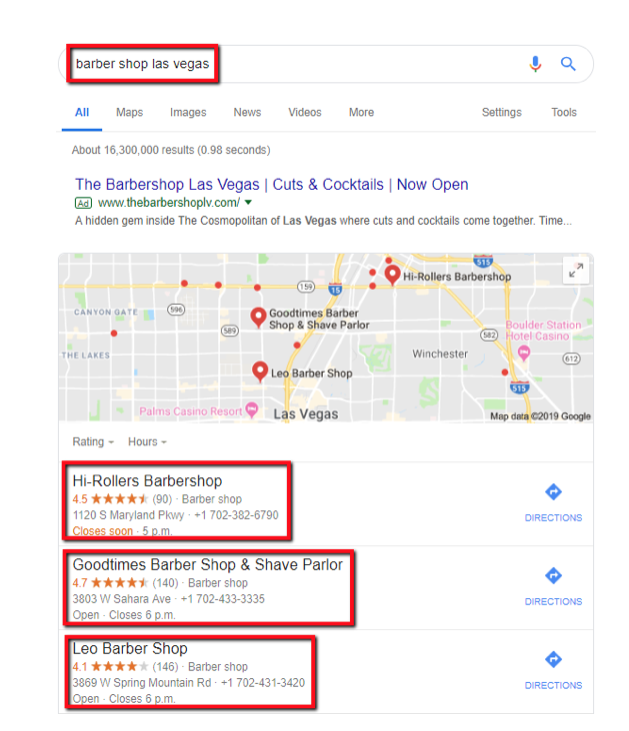 Advantages: Free leads. If you optimize your Google My Business profile properly, then every lead that contacts your business is a free lead.
Disadvantages: Takes a long time. Much like organic SEO, it takes a long time for Google to trust your business enough to put in front of its searchers.
When To Use: Immediately. You want to take advantage of and create your GMB profile immediately to start posting photos and generating reviews as soon as possible.
This way, when Google does show your business's GMB to its searchers, you will have an account profile that can compete and outperform your competitors.
5) Social Media Marketing (SMM)
Social media marketing is when you take advantage of and consistently post about your business on popular social media platforms.
Advantages: Takes advantage of the "network effect". If you make a high-engaging post and your followers respond with likes, shares, and comments, then you can effectively reach a large audience for free. You will also be seen as an authority in the space, as you are constantly posting and showing your expertise in your niche.
Disadvantages: Social media is all about consistency. If you cannot commit to multiple posts a week, then it will be hard to gain a following and capture an audience.
When To Use: If you can afford the time, then it is best to start using right away. The beauty of social media is that once you make a post – it stays there forever. So the sooner you start, the sooner you will start to build an active online portfolio.
6) Email Marketing
Email marketing is simply the act of regularly emailing your leads with valuable and actionable information on a consistent basis.
Advantages: Automation. You can set up various email campaigns upfront to send to your new contacts. This will create an automated follow-up sequence to nurture your new leads on autopilot as they come in.
Disadvantages: You need an email list. Email marketing works well if you have a lot of emails,  or have a system in place to generate a lot of emails.
When To Use: Set up a small campaign immediately. Even if you don't have an email list at this point in time, it is a good idea to create a simple onboarding email campaign to nurture your new leads when they do start eventually coming in.
7) Online Retargeting
"Retargeting" is simply the act of advertising to people who are already familiar with or have had at least one previous point of contact with your business.
Whether it be a website visit, a Facebook like, an Instagram follow – these are the people you would be targeting.
The rationale behind this is best described by this Wordstream stat:
"While the average CTR for ads is 0.07%, the average for retargeting ads is 0.7%"
This means that it is an average of 10 times cheaper to retarget a "warm" lead rather than a "cold" lead!
Therefore, by taking advantage of retargeting, you are will be lowering your advertising costs as you will be marketing to people who have already expressed some sort of interest in what it is that you do.
Advantages: Can be MUCH cheaper than targeting cold leads.
Disadvantages: You need an audience to target. If your business is completely new online, then you will not have an audience to retarget immediately.
When To Use: Once you have an audience to target. The actual audience size should be at least 100 people (100 website visitors, for example).
Conclusion
Marketing your local business online can be complicated.
There are many different channels you can utilize to get in front of potential customers.
However, it is imperative that you use the right channels at the right time.
If you understand the 7 digital marketing channels above as well as how and when to use them, you will be well on your way to generating more leads, calls, and ultimately sales to your business online.
Author Bio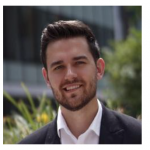 Jeremy Lawlor is a digital marketing strategist with a background in SEO, PPC, and consumer psychology. He is the co-founder of Active Business Growth, a boutique marketing agency that specializes in search engine optimization for local businesses.
---