6 Ways To Grow Your Instagram Page Organically
---
As Instagram continues to grow as one of the biggest social media platforms in the world, it's challenging for any business or personal account to stand out. In fact, it's a tough battleground for businesses that don't have a growth strategy plan.
Fortunately, there are various ways to grow your Instagram page. For example, you can use the best Instagram bot to gain followers and generate likes. However, if you want to do it organically, make sure to keep the following in mind:
1. Focus On Consistency
One of the ways to grow your Instagram page organically is to focus on consistency. Besides, you can't expect your posts to go viral instantly, especially if you're just getting started. It means you have to find a way to get your posts in front of your target audience, which may often require you to review your posting schedule and posting frequency.
The best time to post on Instagram may vary widely depending on your audience's demographics and behaviors. If you don't know when to post on Instagram, you may take advantage of your data analytics to check when you get a high engagement rate. This can help you save more time to post consistently and frequently to grow your Instagram page.
If you're planning to use a third-party tool for your Instagram growth, you can take a look at Kicksta, which may help you get real followers over time. Just be sure to stick with a consistent schedule when posting to set expectations with your followers.
2. Run Contests
An excellent way to get the attention of your target audience to your Instagram page is to run a contest. It creates excitement around your page and makes everyone want to follow it. Also, don't forget to promote your contest on your other social media accounts.
Your current followers will likely share your posts with their connections, which will spread the word about your content to many people. Depending on your preferences, your contest can be a discount or a promotional giveaway on your products and services. Play with your creative imagination and have fun running contests to grow your page and promote your business.
3. Quality Matters More Than Quantity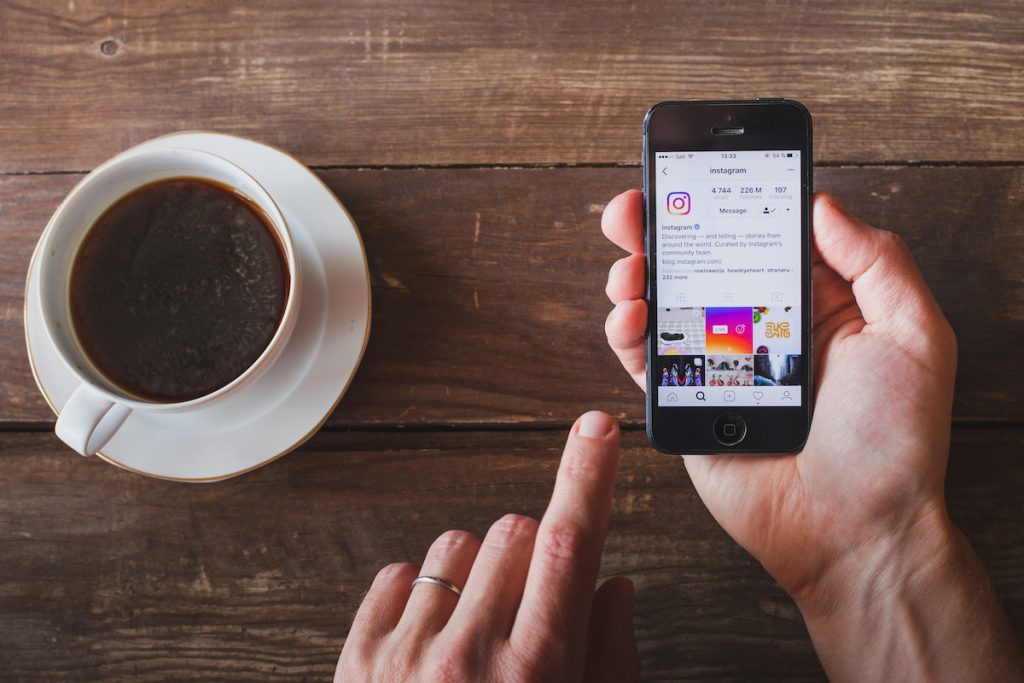 While there's no secret formula to creating good content, you can focus more on quality than quantity. The aesthetics are excellent, but they're not enough when running a business Instagram page. Instead, you should aim to share value with your audience if you want to grow your Instagram page successfully.
Below are some of the ways to share value:
Inspire and motivate.
Tell a story of your brand.
Educate on certain topics.
Answer commonly asked questions.
Provide free resources.
Discuss the latest trends.
4. Use Hashtags
On Instagram, a hashtag is an excellent tool for discoverability. But to get the best possible results, you need to choose the right hashtags and use only the necessary ones. For example, rather than using 20 different hashtags, try using a fewer number and ensure they're the best-researched hashtags that reflect the content.
Your content should deliver what's promised by your hashtags. You must also remember that making your hashtag lines popular can make it easy for content to be found and give you a competitive edge.
5. Promote Your Instagram Across Various Channels
Promoting your Instagram account across other social media platforms and various marketing channels such as blogs, newsletters, and emails can be a good way to grow your page organically. Cross-promoting may help you maximize your visibility, attracting more people who can be your potential followers or customers in the long run.
To make the most out of cross-promotion, you may try the following ideas:
Mention your Instagram page in your emails or marketing videos.
Write blog posts that expand on ideas you share on your Instagram account.
Include a card with links to your Instagram page every time you send packages to your customers.
Embed your Instagram photos on your blog's widget.

In addition, you may reuse or repurpose your Instagram content across various channels and platforms. This will help you get more returns from your content investment.
6. Engage With Your Followers
Another way to ensure the organic growth of your Instagram page is to engage with your followers. Each time you see comments on your videos or photos, reply to them with a positive message. This will help your followers feel like you're real and care about their opinions, suggestions, or concerns. Once you do it regularly, it'll go a long way to improve your engagement rate and grow your Instagram page over time.
Conclusion
Regardless of how intense the competition on Instagram is, you should try to avoid using unconventional methods. The strategies above will help you grow your Instagram page organically. The good news is that those ways won't eat up a lot of your budget since they're low-cost or free. All you have to do is to implement them wisely to get results.
---