6 Steps to Getting Your Website Holiday-Ready
---
Your brand website needs to be in top condition for the holidays, the season when companies can have huge sales and encourage massive purchases from customers.
But how do you get your website ready for the holidays so you can execute the goals in your marketing plan before the end of the year?
We outline six steps to get your website holiday-ready so you can improve traffic and sales on the day of the event and beyond.
Step 1: Prep Your Website Before the Holidays
Source: Venngage
Preparation is key in event marketing, particularly when a major season like the holidays is on the horizon.
Check and test your site speed—nothing can be more agonizing for a customer than a site that loads slowly, or fails altogether. This will impact negatively on your sales.
Your server should also be checked and tested thoroughly, especially because you will be seeing additional traffic than you usually would during this period.
Conduct thorough WordPress maintenance services, either in-house or through an external agency, but ensure that all plugins and affiliated software is updated and running well.
Double check your APIs and ensure that everything is connected properly—you don't want customers clicking something on your app, only for it to not go through or get registered.  
Do plenty of A/B testing before the holidays so you have all your options covered.
Remember that mobile devices and tablets account for a large percentage of online purchases, and your website should be made responsive to handle mobile marketing.
You absolutely must protect your website against data breaches and cyber attacks—with the amount of sensitive data you will be gathering during the holidays, you can ill-afford a breach.
If it isn't possible to get something up and running in time, or if you anticipate problems, keep some handy messages ready to apologize for the inconvenience, or to redirect customers towards another option. You need to make sure that people don't leave your site.
The holiday season is going to be a busy time for your website so you need to ensure that everything is ready for the influx of traffic you will receive before the event even takes place.
Step 2: Post Teasers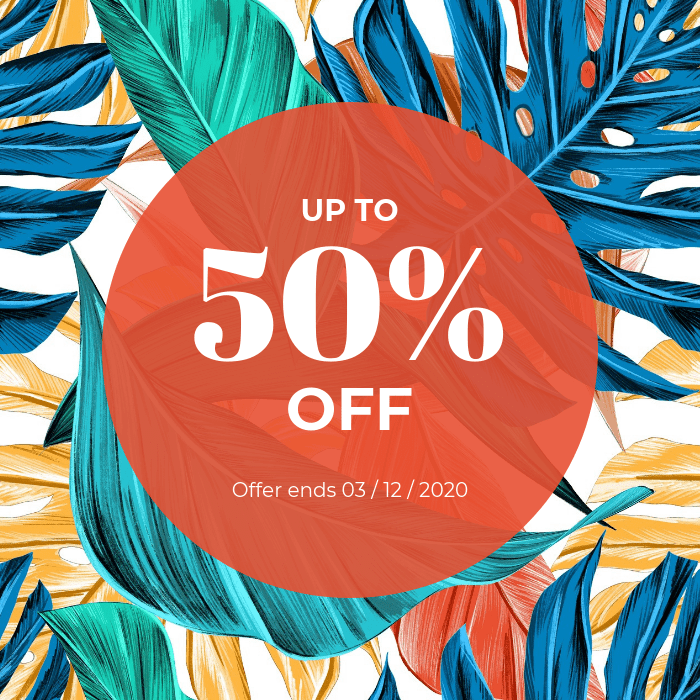 Source: Venngage
How is your audience meant to find out that you are holding holiday sales? Not by visiting your website on a random day. That is far too late.
No, you need to let your audience know about your sales before the event starts, so people know to visit your site and make their purchases.
Create banners for your website's homepage and landing pages, or WordPress popups that clearly announce the sales you will be holding during the holidays, and what time they start.
Share sneak peaks, and pre-holiday discounts, if you can.
You should also double down on your customer loyalty and rewards programs to make your holiday sales more incentivized for returning customers.
Step 3: Open Up Email Subscriptions
A great way to keep customers engaged and notified about your holiday sales is by opening up your email subscriptions.
Encourage subscriptions by offering limited-time discounts, sneak peaks, and gift guides. 
You can also look at making your newsletter accessible only to members or those who have joined your loyalty program—this could drive up more interest in the program, as well. 
Take a look at this case study on how paid subscriptions boost conversions to learn more.
Email marketing and websites are intricately tied to each other and should feed into each other. 
Use your website to increase email subscriptions, and in turn, use your newsletters to drive more traffic to your website for the holidays.
Step 4: Set Up Tracking Methods
While it is important to ratchet up the growth marketing aspects of your holiday promotions, you do need to track your efforts to see what is working. 
You can look at this growth marketing blueprint for more information as to why tracking is important.
Look at your website analytics, using Google Analytics, for the year. Focus on high purchase days when you held sales to understand what you can do for the holidays.
You will also want to study which sources are bringing more traffic to your site—social media, email marketing, or organic search. What can you do to improve those areas?
What keywords were being used in searches to find your site and your sales? Could you adopt similar keywords and tighten up your copy to improve your SERP?
Use website heatmaps to determine what areas of your web pages are getting more attention than others. More likely than not, you will find visual-heavy sections hold the eye longer.
That can be used to your advantage—by employing visuals, you can garner attention and share relevant information to your audience.
Step 5: Get Customer Service Ready
During a sales-heavy season like the holidays, your customer service will have to bring its A-game. 
Customers will have questions, either about the products they are looking for, or items that work well with ones they have in their cart.
They may need troubleshooting help because they have forgotten their password or so that they can use multiple discount codes on an item.
Or, in a worst case scenario, if something doesn't work the way you intended it to, customers will come to your customer service with complaints.
And in all these scenarios, customers will want answers immediately—they will not wait a second for their requests or complaints to be addressed. 
Why would they? There are multiple holiday discounts at other stores—there is little reason for them to stay with you if you can't answer their questions immediately.
Employ a sophisticated messenger chatbot that can deal with most queries, like where products can be found or what discount codes are valid together.
Ensure that your social media team is in constant contact with your web team to inform them of any incoming queries—and vice versa, so any web issues can be addressed on social. 
An important part of modern social media, especially Twitter marketing, is connecting with audiences and answering queries, so the two teams should be talking to each other constantly.
You should also have an in-house or external team of people that can handle bigger situations.
The key is to ensure that customers go away happy after interacting with your brand, or you will have lost them and harmed your brand reputation.
Step 6: Omni-Channel Marketing
Your website cannot exist in a vacuum—we have already alluded to this with regards to email marketing.
But you should also bring in your social media and offline marketing strategy to drive traffic to your website for holiday season.
Share your holiday discounts in social media posts with clear links to your website. 
Your advertising campaigns—digital and print ads—should also clearly state your website address and why people should visit your site. 
When you design a poster, a tri fold brochure, or a flyer, they should all send readers to your website.
With an omni-channel marketing campaign, you will drive enough traffic to your website to boost sales during the holidays.
Develop a social media strategy
How do you develop a social media strategy for digital marketing? The answer to this question is not as simple as you might think. The first step is to determine which social media channels will best suit your business. But how do you do that? It is always crucial for brand owners to look for trusted digital marketing agency to determine that. Once you have determined which social media channels will appeal to your audience, you can begin to plan your strategy. Depending on your target audience, your social media strategy may be centered on one or two channels.
Next, determine your goals and objectives. Setting goals and objectives will help you measure success and the return on investment of your efforts. Use the S.M.A.R.T. goal framework to guide your actions and ensure your social media efforts are yielding real business results. Your metrics can include anything from click-through rate to conversion rate. If you're not sure what metrics to track, try using Google Analytics.
Another way to create a social media strategy for digital marketing is to conduct a competitive analysis. Doing so will enable you to better understand your competition. It will also help you to set specific targets and spot opportunities. A company with a dominant position on one social network may be less active on another. This is where your strategy comes in. Determine which channels are most important to your brand and choose the best ones to target them.
Summing Up
Your website can be ready for the holiday season with these six steps:
Early preparation

Website teasers

Email subscriptions

Site tracking

Customer Service

Omni-channel marketing
Following these steps will help you update your website by the time the holiday season comes along so you can see your traffic and purchases grow.

Ronita Mohan is a content marketer at Venngage, the infographic templates and design platform. Ronita enjoys writing about anything and everything, but limits herself to digital marketing, pop culture, and the importance of representation .
Twitter: @Venngage
---