To say that content creation is both time-consuming and resource-intensive is, at this point, probably a little bit of an understatement.
In an era where video content marketers, in particular, tend to generate about 66% more leads than brands that don't leverage this type of visual collateral, it's safe to say that this is one of the most important opportunities that your business has to truly resonate with your target audience. Not only that, but successful (and committed) video marketers tend to achieve a massive 54% increase in brand awareness, too.
But becoming a genuine content marketing leader is often easier said than done – particularly when you consider the sheer volume of materials you're expected to generate on a weekly basis.
Consider the enormous amount of effort that goes into creating a single video. Not only do you have to spend time researching ideas, creating an outline and writing a script, but you also have to actually film it. This means hiring actors (or performing the piece yourself). You need to think about where you're going to shoot it. You need to either rent or purchase lightning, sound and video equipment – all of which are expenses that add up. Then, someone needs to edit it before it finally goes live. All for something that, more often than not, will only be between one and five minutes in length.
Then, you're expected to do it again.
And again. And again.
But the good news is that those videos you're creating do NOT have to exist in a vacuum. You don't have to just upload them to YouTube, throw out all of that effort and start over from scratch. Many savvy marketers have come to realize that repurposing that content – that is, taking the core ideas and using them again in fresh and new ways – is a perfect opportunity to generate the highest level of return on investment from all that effort.
But in this context, "repurposing" doesn't just mean taking a video you've uploaded to one channel and publishing it on another. We're not talking about a straight "1 to 1" translation, here. If you REALLY want to repurpose your content in a way that will empower your ROI, there are a few key opportunities you'll want to keep in mind.
Don't Forget About IGTV
By far, one of the best opportunities that you have to repurpose your content involves embracing IGTV with open arms – a way to leverage the power of social media and video marketing at the exact same time.
Founded by Instagram, IGTV was billed as a way to "re-envision mobile video with a new standalone surface that features longer videos and easy discoverability through channels." Therefore, you'll need to take that content you've already shot and mildly re-edit it so that it appears not only in a vertical aspect ratio, but a full-screen one as well.
But you'd be surprised by what a difference an aspect ratio change can make to the way something looks and feels. From that perspective, not only can repurposing that video content on IGTV be a great way to get it out there into the world in a unique new way, but it can also help expose that content to people who may not have come across it on your website or on YouTube, too!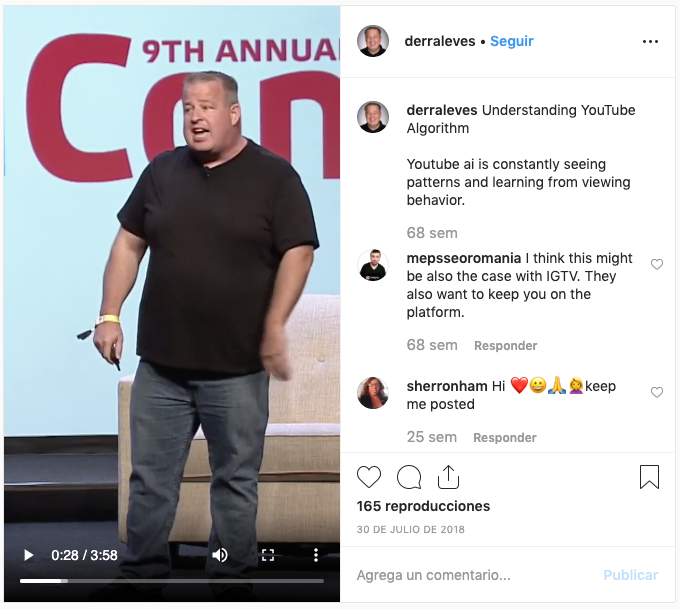 Source: https://www.instagram.com/tv/Bl3YRgaAWCE/
Turn Those Videos Into Blog Posts
Another great way to repurpose your videos involves essentially turning them into blog posts. If you take the dialogue track from those videos and transcribe them, you're probably 80% of the way towards something that is ready to publish on your website's blog.
If you don't have the time to transcribe the post yourself, you can easily find someone on Fiverr or UpWork who will do so for a modest fee. Just make sure to go through and edit out all those "ums" and "ahs." If your video was originally an interview, make sure it's formatted in a way that people can actually understand who was talking. Just write a new introduction and conclusion and you're ready to publish – getting as much mileage out of those videos as possible.
The Social Media Effect
Taking a video you've already shot and turning it into a short trailer for Instagram, Facebook or even Twitter is another great way to repurpose it and increase your ROI.
Let's say you have a captivating ten-minute video where you sat down and interviewed a thought influencer in your industry. Take the best 60 seconds of that and turn it into a fast-paced trailer that entices people to watch the whole thing. Make sure people get a feel for what they'd get out of watching the entire video, and make sure that you tease them in a way that builds excitement. Engaging social media videos tend to be on the shorter side anyway, so this is a perfect opportunity to lean into that fact, too.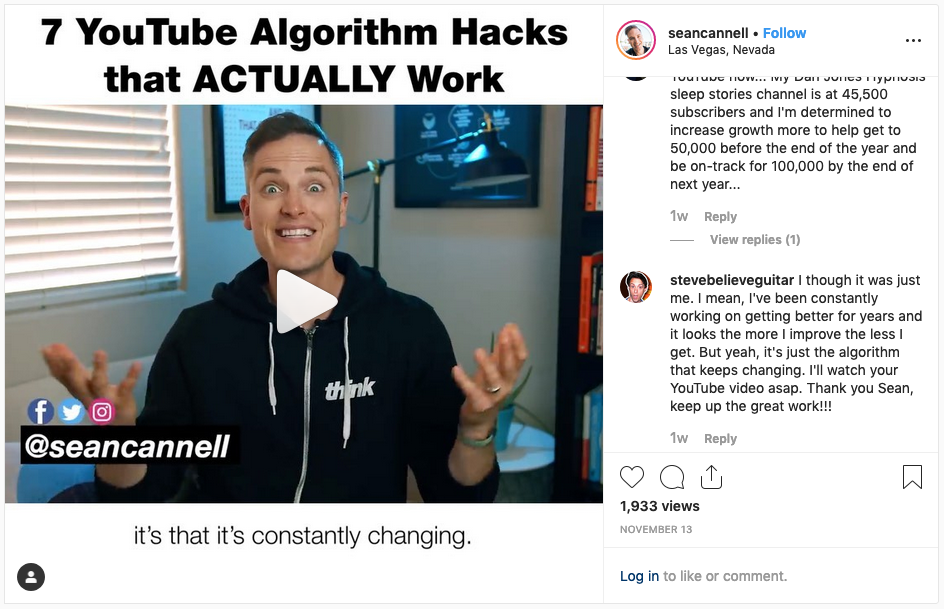 Source: https://www.instagram.com/p/B40LlK-HztQ/
One Long Piece Becomes Several Shorter Ones
Along the same lines, let's say that you have a long-form interview video with that same thought influencer that went on for about 30 minutes. You could always publish the entire interview to YouTube… and then break it up into shorter chunks and publish it on social media, too!
If you broke the video down into a series of shorter pieces that were each devoted to one question, you'd probably never be looking at content that was more than a minute or two in length. That makes it perfect for distributing on social media channels like Facebook and Twitter. People can view only the topics they're interested in and those who are eager to view the entire thing still have that option, too.
It's yet another in a long line of examples of enabling people to digest the content they want, where they want, and how they want.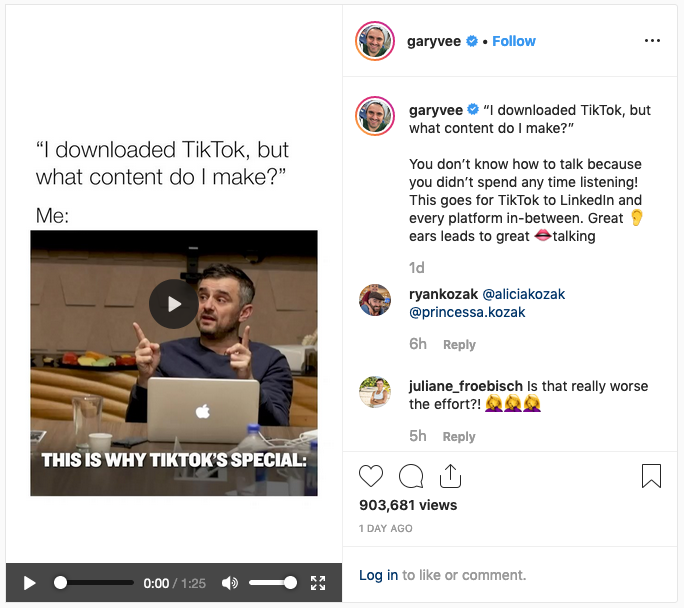 Source: https://www.instagram.com/p/B5FshLTg-bR/
Several Shorter Pieces Can Become One Longer One, Too!
The reverse of the above example is also true. If you have ten short videos that are about a minute in length that are all on similar topics – like how to use your product or that are explaining the finer points of a larger idea in greater detail – you can easily string them all together and create one new longer video as well.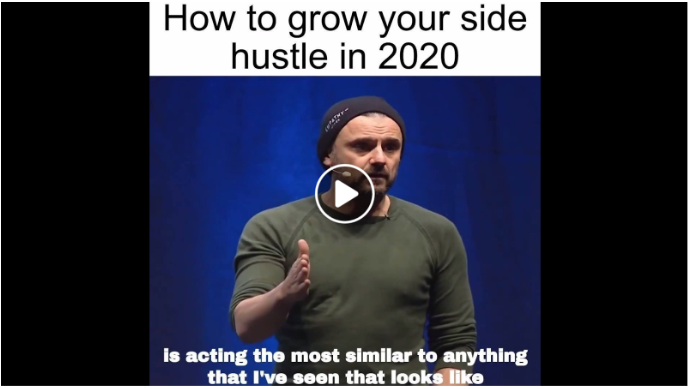 Video: https://www.facebook.com/watch/?v=1196478903894656
With YouTube video content marketing, you wouldn't even have to do any editing at all. Just upload all of the videos to YouTube, create a playlist featuring all of them, arrange them in the right order and distribute that as a link. YouTube will take care of the rest, playing one video after the other in the correct order so that all viewers get the complete experience you intended them to have in the first place.
Make an Audio Podcast
Finally, for the sake of example let's say that you were live streaming on social media one day and you ended up with an incredible product demonstration that lasted about 20 minutes in length. You dove into deep detail of your product and created an invaluable resource that people could use to get more from their purchase.
A great way to repurpose something like that would be to pull out just the audio and turn it into an audio podcast. That way, you can distribute it on new channels like in the iTunes Podcasts App, Stitcher Radio and others. So long as people don't actually need to be able to see the video to understand what is going on, there's nothing stopping you from doing this – and thus increasing your return on investment at the same time.
All told, it's important to understand that a single piece of video content is rarely that – single video. By leveraging techniques like those outlined above, you can stretch the value of every idea as far as it can go – and help make sure that the enormous amount of time and energy you originally put into creating those videos was more than worth it in the end.
Author: Amir Shahzeidi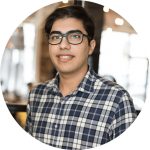 Bio: Amir is the digital marketing manager at Uscreen, an all-in-one video monetization and live streaming platform that empowers video entrepreneurs and creators to monetize their content and build thriving businesses around their videos.