6 Content Marketing Hacks to Drive a Better Customer Experience
---
It may seem that for businesses, the primary focus should be placed on the product, while content takes the back seat. In reality, however, content is – and should be regarded as – an integral part of the product that accompanies it throughout the entire customer experience.
Content is not only ads and social media posts. Everything that customers interact with while searching for, buying, or using the product is content. The image and text on the packaging are content. A newsletter or special sale announcement in the inbox is content. A video tutorial or user review is content, too. All these, when woven organically into product marketing, can create complete customer experiences, where content complements the product.
Content is often the first point of contact between your prospect and your brand. The first impression that content creates is the decisive factor in whether the prospect will want to know you better or reach for that cross in the upper-right corner.
Yoav Schwartz, CEO of Uberflip content experience platform: "Your content experience is the environment in which your content lives, but it's also so much more than that. It's the place where all the user action takes place. It's where a visitor converts to a lead, and where you can measure your content's effectiveness across the entire buyer journey."
How to use content marketing to improve customer experience
Essentially, successful content marketing boils down to one central principle – focus on the customer. Step into your customer's shoes, look through their eyes, and create content that customers will want to consume. This little collection of marketing hacks may help you on this path.
Map a customer journey
Before you start shaping your content marketing strategy, you can make the task less overwhelming by mapping the journey your typical customer takes with your brand. Define your main customer personas and think about where your paths can cross.
For example, if your target audience is mostly young customers, their usual habitat is social media, such as TikTok, Twitter, or Instagram. If you are targeting B2B customers, you might focus on blog posts with original research reports, eBooks, or webinars.
While identifying possible touchpoints with your prospects, try to think about what you want them to do at each point of contact. Do you want them to subscribe to your blog, click the link to your website, or share your post? Answers to these questions will help you determine what kind of content to produce in each case.
Create content for different touchpoints
Once you have determined your main type of target audience and their possible touchpoints with your business, design content based on this knowledge. For example, consider the following types of content that you can create to post on your brand resources:
Long reads. Any piece longer than 1000 words is a long read. In such content, you can share your research on a certain subject or your unique knowledge and experience of it. Longreads usually invite discussion and are, therefore, a great way to attract new leads.
The best place for such long-form articles is your website or blog. In addition to their primary purpose of providing information and triggering discussion, long reads can be a source of answers to frequent questions and a place for keywords to boost your SEO.
Social media posts. By establishing your presence on social media, you get opportunities to reach your potential customers where they naturally are. With the number of social media users nearing 4 billion, running accounts in social networks is in the must-have league. You can engage a professional social media marketplace to assist you in expanding your social network reach.
Here, you get the chance for less formal communication with your followers on anything associated with your product and the related issues. A smart social media marketing campaign with ads, announcements, incentives, seasonal specials might make users follow you and visit your website. For example, for an upcoming Christmas event, plan multiple social media activities with catchy Christmas slogans.
Videos. If you want to market your product in the most effective and entertaining way, video content is your go-to solution. 66% of users admit that they prefer a video to learn about a product or service. Videos can be used in multiple touchpoints – on your website and social media – providing a more dynamic and interactive way for users to learn about you than, for example, a long read. The key is to make videos useful and to the point.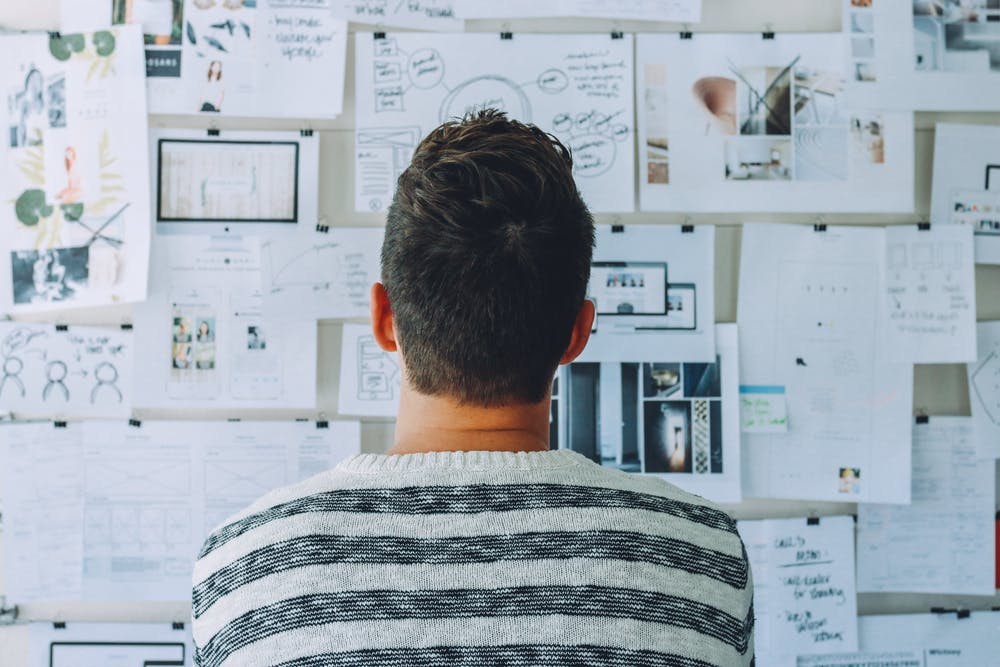 Make your content relatable
Your product is designed to resolve your target audience's pain points, and your content should reflect this approach, too. However, try to avoid overly promotional posts or videos. Rather, make them educational and engaging.
For example, if your line of products is related to at-home fitness, you can use your content resources to discuss healthy eating habits, fitness routines, and recommendations of fitness gurus. Talk about things that are important for people who decided to adopt a healthy lifestyle and mention your products in an organic way.
If, for instance, your blog post discusses how to continue fitness routines at times of social distancing, you can include mentions of different at-home exercise programs and suggest your business as the place to get yoga mats or weights. Such content can help you drive traffic to your website and, eventually, boost sales.
Add value to your content
If you want to create truly viral content that users want to share and repost, make it useful and valuable, rather than promotional. There must be a takeaway for your reader in the content that you include in your website or blog.
For example, if your line of business is conferencing and collaboration software, do not aim only at describing the advantages of your solution. Rather, veer a bit from your core subject and talk about video conferencing etiquette. In the next post, you can entertain your readers with a collection of video conferencing bloopers and funny moments.
When readers and viewers see the value in what you publish, they, on the one hand, will want to come back for more, and on the other hand, will share your content, thus bringing more people into your orbit. By creating great content experiences, you build trust and confidence with your prospects and can convert them to customers.
Offer free content
Quality content takes time and resources to produce and you might want to share it only with your customers. However, you may gain much more by offering some of your content for free.
Well, not exactly for free but, maybe, for an email address. Free content is a great way to increase your email marketing database and harvest leads. Add a popup to your website offering a free eBook, a video tutorial, a checklist, or a calendar to users who subscribe to your newsletter. At the same time, you may hint that for subscribed users, there is more interesting stuff.
One thing, though, – the content that you offer for free must be of real value to users. They should feel rewarded, not cheated, with what they received for the subscription. When you offer something useful, you create engagement, which has a good chance to become loyalty.
Use customer-generated content
In your content marketing strategy, don't forget customer- or user-generated content, or UGC. It can be anything that users post about your brand or product – reviews, unboxing videos, forum posts, recommendations. People tend to trust content posted by other users more than they trust branded content – they are 2.4 times more likely to view it as authentic as compared to promotional materials.
By including UGC, you are reaching audiences far beyond your typical circle. What's more, this marketing activity is much more cost-effective as compared to branded advertising. With the increased trust that UGC creates, it is just too good to be ignored.
Conclusion
We began with a quote, so let's end with one. "Content marketing is like a first date. If all you do is talk about yourself, there won't be a second date." – David Beebe, Emmy, Cannes Lions, and James Beard Award-Winning Brand Builder, Storyteller, and Marketer.
In other words, focus on the customer. Always focus on your customer. Make the customer the center of your content story – and they will surely want more.
---