6 Characteristics Of User-Friendly Websites
---
You've probably experienced visiting a website before only to close it right away due to slow loading time. Or, perhaps, you left it right away since you couldn't find what you wanted to see, and the design was just simply messy.
The thing is that keeping your audience engaged with your website isn't always about producing fresh content every now and then. Usability is also critical for your website's success and to ensure consistent top performance.
Besides making a well-designed website, it should also be easy to access, navigate, and use. Not only will this boost your company's sales, but this will also make your website stand out, especially if your competitors' websites are known to have poor accessibility.
There are certain characteristics that a website needs to have in order to be considered user-friendly. By knowing these characteristics, you'll be able to identify which factors you need to work on and improve to boost your site's performance and drive more traffic. Having said that, here are six vital characteristics of a user-friendly website:
Proper Contrasting Color Design
The first thing that your audience will see when they open your website is its design and colors. Whether you like it or not, some visitors are fond of judging a website's credibility and quality merely by looking at its layout. When your design doesn't have proper contrasting colors, your readers will have difficulty reading your content, leading them to leave your website right away.
An example of lack of contrast is using a yellow font on a white background, or a maroon font on a black background. If you're only starting your business's website and unsure how to create a visually appealing web design, don't hesitate to hire a professional creator of web design in Louisiana or within your locality.
Mobile Compatibility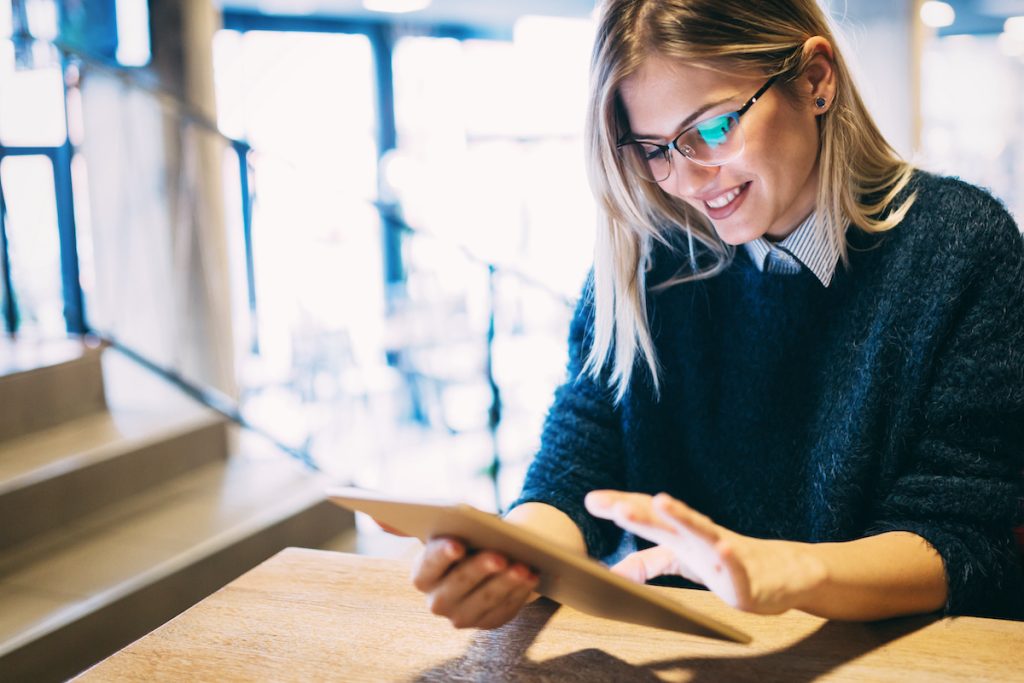 Nowadays, more and more Internet users access links through their mobile phones. Thus, your website must not only be accessible through laptops and computers, but should also be easily accessed using mobile phones. To check your website's mobile compatibility, start by opening your link from your phone, or you could also use a mobile-friendly test tool. From there, you'll have an overview of how your website looks like when opened via a mobile device. If you think it's hard to navigate or use, make sure to tell your web designer to include creating a mobile version of your website.
Clear Navigation
When users can easily navigate your website even if they haven't visited it before, the more pleasant their experience will be. With clear navigation, your audience can easily scroll and find pages they're looking for. To improve your website's navigation, make sure to organize your content and pages in a way that tells the audience about what your site has to offer.
For example, if you have a lifestyle website, you can create separate menus or tabs at your homepage for subtopics like:
Home improvements
Health and fitness
Relationships
Fashion
This will make it simpler for the user to locate whatever information they're looking for. You can also arrange your content according to the published date by presenting them in bullets, and users can easily navigate the month they wish to open and access. Most importantly, make sure your website's search bar is also visible and accessible as it'll be the 'shortcut' to every piece of information they need.
Quick Load Times
Nothing's more frustrating for visitors than waiting for a website to load, even after trying to refresh it numerous times. Slow loading time is also considered one of the main reasons website readers leave a website for good. With the constant advancement of technology, particularly the Internet, most visitors have increased their expectations toward the websites' loading speed. Most of the time, a visitor can only last for eight to ten seconds of waiting before exiting from your site and transferring to a competitor's site.
To avoid this, make sure to check your website's loading time and see if it loads within three to five seconds. Generally, widgets and third-party website plugins can affect your website speed. So, try to minimize using these things and only retain the ones necessary for your website.
Accessible To All Users
Another essential characteristic that a user-friendly website must have is accessibility to all users. By all-user accessibility, it means that everyone can use and access your site, including the disabled, elderly, and the blind. These people often use the Internet through screen-readers. Thus, ensure your website should be available via their screen-readers. Otherwise, your site will never be one of their options again when browsing for information.
Good Error Handling
Sometimes, your website may go through necessary maintenance, which means you need to temporarily close it or make it unavailable on the Internet. This scenario may sometimes be inconvenient for your users. Thus, a user-friendly website must know how to properly handle error pages by putting on-screen messages that are understandable for the readers. Good error handling will also give them the impression that your website is free from scams and bugs.
Conclusion
The user-friendliness of your website plays a crucial role in determining its performance and success. Most importantly, a user-friendly website is more likely to achieve a higher search ranking than the rest. So, go through these characteristics listed above and determine on which areas your website needs to improve.
---