5 Ways to Target the Right Influencers for Your Brand
---
Choosing the right influencers is crucial to your marketing strategy because it can have a direct impact on your sales.
The money you invest in influencer marketing will be wasted if you do not target the right influencers to endorse your products or services.
84% of marketing professionals believe that influencer marketing is extremely effective. That's why they are using influencers to generate much-needed publicity to promote their services. 
However, they still struggle to choose the perfect influencers who can understand their business and gain impressive results. 
Here are five ways to target the right influencers and build mutually beneficial relationships:
1. Dig Deeper Before Finalizing Any Influencer 
Influencer marketing is all about building relationships. When you are hiring an influencer for your brand, you are actually taking a huge step to establish a certain level of transparency. It is important to find the answers to the following questions:
Does the influencer share common interests with your brand?

Is the influencer legit?

Have they done any brand partnerships in the past? If so, what were the results?

Do their followers fit your target demographics?

Does their tone resonate with the tone of your brand?

Can you see the influencer as a direct extension of your company's ethics and values?
Answering the above questions will make it easier for you to decide whether the chosen influencer could become the face of your company. 
2. Check Their Engagement Levels and Reach (and Avoid Fake Influencers)
An influencer becomes an influencer because of their reach and impact on people. Hence, it is crucial to measure the engagement levels and reach of an influencer prior to starting a campaign. 
The below metrics are useful in determining the overall worth of an influencer:
Total number of posts

Total number of followers

Total number of likes per post

Total number of comments per post

Average engagement rate per post
You can calculate the average engagement per post by using the below formula:
Average Engagement Rate Per Post = Total Number of Engagements / Follower Count /
Total Number of Posts x 100
The ideal engagement rate varies by industry and follower count. Influence.co found that photography posts saw the highest average engagement rate of 7.7%. Art and design and travel posts were next at 6.7% and 6.3%, respectively.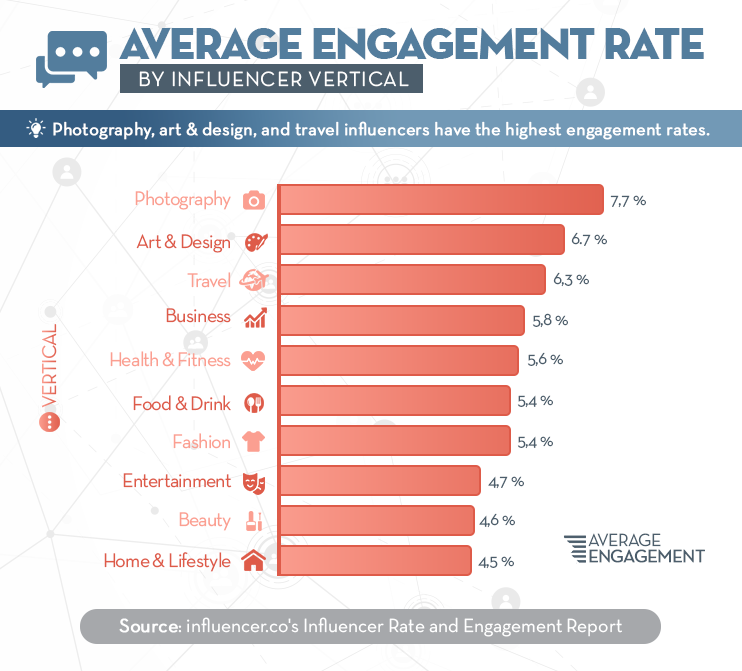 You can use these industry benchmarks to filter out fake influencers who have massive followings but minimal engagement. If you end up working with such influencers, they could ruin your entire campaign.
Always remember that there's a chance you could partner with fake influencers if you only consider the size of their following. Some fake influencers may buy followers to increase their following. Since these followers are bots and fake accounts, they drive no real engagement.
In some cases, the influencer account may not have a lot of posts or may not be active long enough to gain the kind of following they have organically. These are warning signs that the influencer could be fake.
Here's an example of a fake influencer profile that has just five posts but over 7.5K followers. This is a direct hint that the profile is not genuine and you should stay away from such "influencers."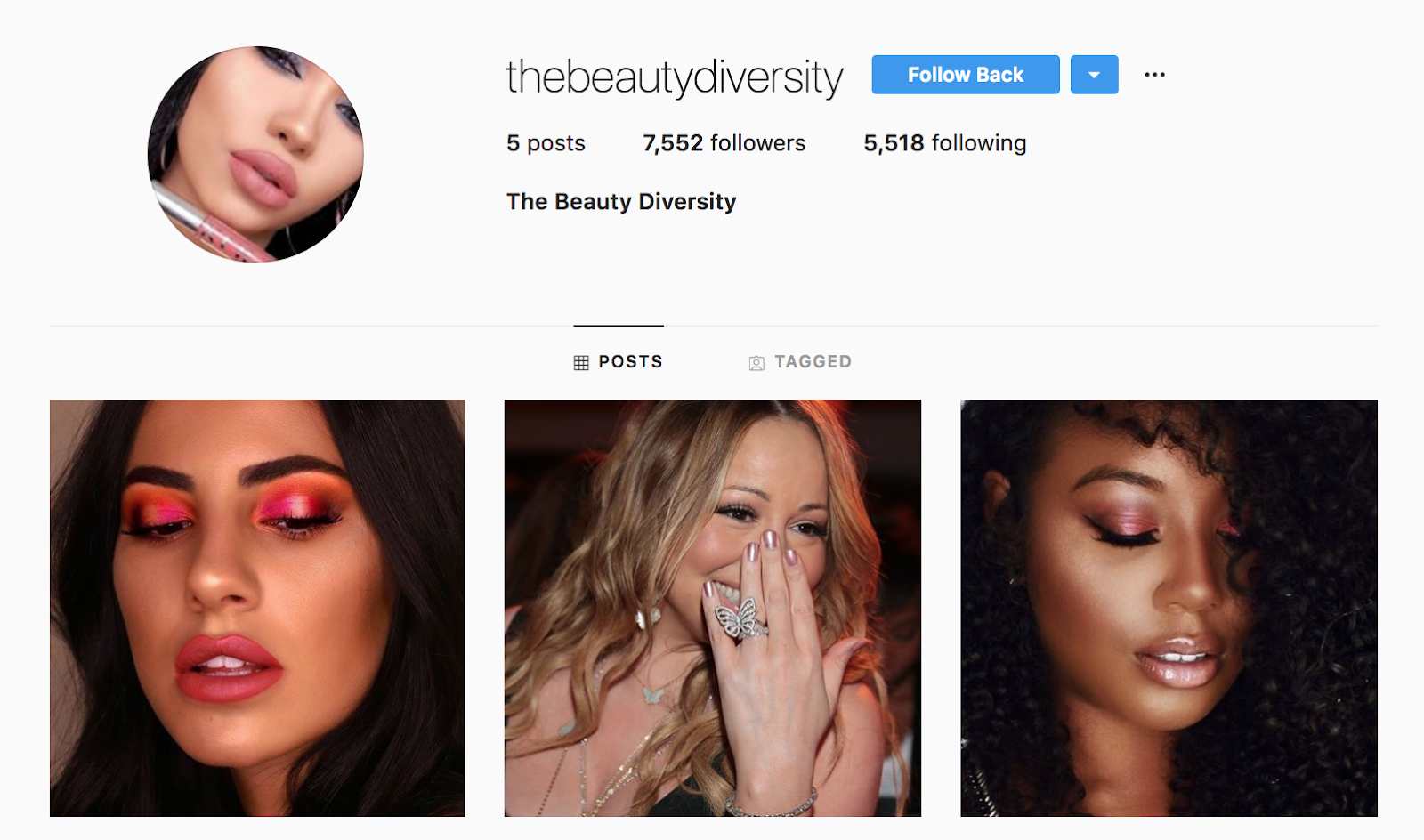 This is a crucial step to ensure that you experience the real ROI of influencer marketing. 
3. Leverage The Power of Both Micro- And Macro-Influencers 
Micro-influencers are social media personalities who have followers in the 1,000 – 10,000 range. Almost every niche has micro-influencers and collectively, they have 85% higher engagement rates than macro-influencers. 
They are extremely useful in recommending products or services. Their followers trust their opinions because they often try the product before sharing their experiences. This makes their opinions trustworthy and more authentic.
Macro-influencers are people who have a large follower bases ranging anywhere between 50,000 and 300,000. They are like mini-celebrities and are well known among a niche community. 
Collaborating with them can also be beneficial as recommendations from a famous personality adds credibility.
Micro-influencers are useful when you want to promote a product that caters to a particular category or audience. For example, if you want to sell your pet food products, then you need to collaborate with an influencer who has a loyal following of pet parents.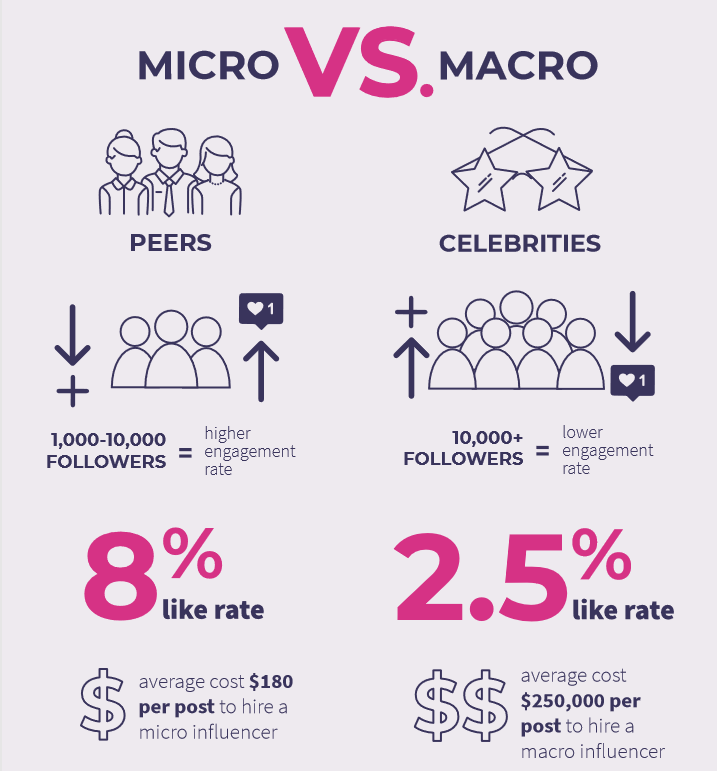 If you are selling a product that caters to a global audience and is made for everyone, then you probably need macro-influencers to endorse it. 
You will, however, likely need a much larger budget to partner with macro-influencers because they charge a lot more than micro-influencers. They also have a much bigger audience so they can deliver faster results.
If you have a large marketing budget, then you can consider partnering with both micro- and macro-influencers because each have their own benefits.
Micro-influencers can help you maximize your engagement while macro-influencers can help you maximize your reach and visibility. 
4. Ensure Their Content Matches Your Brand's Voice
Search through the influencer's feed and find out if they share content that matches your business values. 
If you are selling fruit juice, then partnering with a fitness or food blogger will make much more sense than collaborating with a tech expert. This way, the sponsored post they create for your brand will fit in naturally with the rest of their content.
Hence, the influencer's interests should match your business niche and values. Make sure you thoroughly research this before you collaborate with an influencer. 
5. Don't Blow Your Budget
Every marketing campaign runs on a budget and the same holds true for influencer marketing. There are no specific guidelines set for influencers regarding their charges. So they can charge different amounts depending on their niche, follower count, and engagement rate. 
You should always consider your budget when choosing influencers. Use it as one of the metrics to vet prospective influencers for your campaign. If you spend more than your limit, then your ROI might not meet your expectations. 
Final Thoughts
Influencers can be a valuable asset for your business. But you need to be extra careful while choosing them because your entire reputation will be at risk. Follow the tips about to target the right influencers, reach a lot of consumers, and improve your brand engagement. 
Remember, influencer marketing is a powerful weapon for marketers, and 2020 is set to see more of it.
Author Bio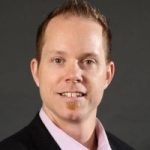 Shane Barker is a digital marketing consultant who specializes in influencer marketing, content marketing, and SEO. He is the co-founder of Attrock, a digital marketing agency. He has consulted with Fortune 500 companies, influencers with digital products, and a number of A-List celebrities.
Social Media Profiles == >
https://www.facebook.com/ShaneBarkerConsultant
http://www.twitter.com/shane_barker
https://www.youtube.com/channel/UCiD3HGr_vpDp0ApavL-bEGA
https://www.instagram.com/shanebarker/
https://www.linkedin.com/in/shanebarker/
---