5 Ways to Make a Post go Viral
---
Having the ability to make a post go viral is almost seen as a form of dark art. It can enhance brand visibility so much that it's no wonder marketers far and wide are working tirelessly to 'crack the code.'
Well, to be quite frank, there is no 'secret code' or 'trickery' involved and sometimes posts can go viral completely unintentionally. Everyone's seen those cute baby videos or funny animals that hit the big time, right?
When sharing those moments, the people behind them had no idea that their posts would go viral. However, they unintentionally hit on a few key elements of viral marketing. The videos were funny, relatable and most importantly, struck a chord with viewers, compelling them to share.
So, how can this be applied to marketing? To help, this guide provides an overview of the key elements which help to make a post go viral.
1  Be relatable
First and foremost, think about why people share content. What makes them hit the share button on Facebook or retweet on Twitter?
In 2014, Buzzsumo analysed 100 million posts in a bid to decipher what makes people share. The key characteristics they noted from the most shared posts were as follows:
Humour
Intelligent or shocking fact sharing (made people look intelligent for sharing)
They were from trusted sources
Lists and infographics
Sound relatable? If you've hit share on a post recently, did it have any of the above characteristics? It's clear that a certain emotion has to be evoked for you to share which is why step one is so important.
When you're at the drawing board, planning a campaign step one is to think about your audience. When they see your post will it make them tick? If you have any doubts then go back to the drawing board – it will be worth it.
2  Think about your content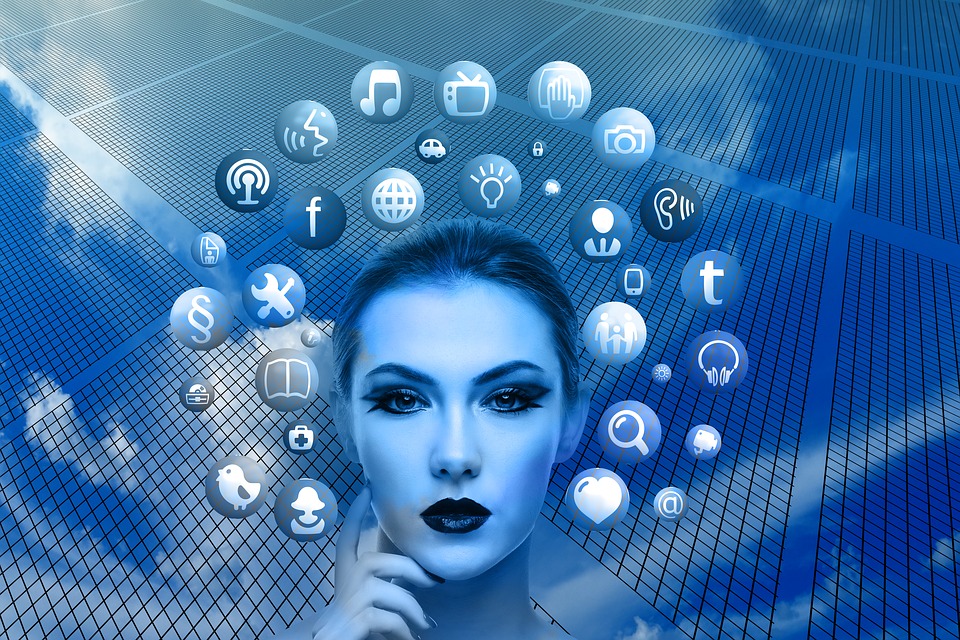 Image courtesy of Pixabay
The way we take in information has changed remarkably over the last decade. People like short, snappy information – they don't have time for lengthy essays. According to Buzzfeed, lists or "listicles" rule when it comes to content. It keeps your articles concise and allows users to absorb the information quickly.
Buzzfeed's most successful article of 2015 was "21 things you know only if you've been best friends for 10 years." Why did this work? Well, for starters, the title was compelling. It appealed to so many people and was completely relatable.
When people share this type of article, they tag friends who tag other friends and so on. Lists are also easy to digest – people click because it's not a long-winded article that's going to take time to read.
Another key element when sharing content is images. Images hook people in, they stand out on crowded news feeds and make people pause. Be aspirational with your choices and select visuals that will really stand out. Unsplash and Pixabay are great resources if you don't have your own images. They are free to use and most don't have that cheesy stock image look.
There are also now some nifty tools which can help you to find viral images and memes. Post Planner's viral photo finder is a great example and can really help guide your image selection to ensure they are highly shareable.
3  Use humour
Don't be scared to be funny. Large corporates can struggle with this as it may seem alien to the type of things they usually share. However, done well, this can show real, genuine personality which consumers absolutely love.
This needs to be well executed and appropriate, however. If you're a serious brand or have a serious message, then a humorous post out of the blue would seem irregular. However, if the time is right and you have a post idea that is relatable and entertaining, then go for it!
The Dollar Shave club did a stellar job of this with their "Our blades are f***ing great" video. With over 24 million views, this video has remained a key example of hilarious content marketing. It's nearly six years old now, but still racks up the views on Youtube, reaching an increasing audience each year.
So, why did it work so well? Founder Michael Dubin featured in the video which instantly put a face to the brand. Consumers like brand personality, in fact, it can be a key differentiator from the competition. By introducing himself at the start of the video and going on to list the reasons his blades are "f***ing great", Dubin built a connection with viewers and established brand confidence.
It's unusual for consumers to see CEOs or Execs in this kind of light. Yes, it's not appropriate for every business. But, where it is, it can really work. Showing that company directors are relatable and have a sense of humour shows great brand personality. It's something that not many brands are doing, so strike whilst the iron's hot if this could work for you.
4  Get your timing right
Many people can fall into the trap of being guided by a specific article or blog post listing the times to post on social media. By all means, other sources can offer useful guides, however, nothing is more accurate than looking at your own analytics.
Look back on your most popular posts, when did you post them? Note down the timings and see if there is a pattern. If your highest engagement levels are on a Sunday night after 6pm, then this is a good window for you. Getting your timing nailed is a great step towards helping your post to go viral.
5  Amaze people
Some of the most viral posts of all time have shared shocking stats or amazing stories. Red Bull are masters of amazing content. In fact, they're so good that creating videos for content is now a core part of the business.
Back in 2012, the energy drink giant set a world record by setting up the highest skydiving jump ever which was executed by Austrian, Felix Baumgartner. Not only did this marketing stunt engage over 7 million people on social media, it also made headlines and set a world record.
What's key about this stunt is Red Bull's drive to go big. They set out to smash a record and consequently had 7.1 million live YouTube viewers which also set an internet video record. The brand also embraced social media, encouraging users to ask questions and comment instead of directly via email.
This kind of guerrilla marketing has to be well thought out and cannot be done on a whim. These stunts can take years in the making. However, if you have an idea that you can execute well and will show your brand in a great light, then go for it!
Conclusion
Viral posts take trial and error and the post you may think will go down a storm could fall flat. It is hard to know what exactly will work and what won't so don't stop trying. By following the above tips, you'll be able to establish a formula that works for you. Just remember that ultimately, you're trying to strike a chord with your audience.
Think about the emotions you want them to feel and don't hold back. If you're going to be funny, be funny. A half-hearted or tentative attempt won't cut the mustard. Viral posts have to have a force behind them and a real meaning that people can associate with. When you get this right, you'll be able to bask in those shares, hits and follows that roll in.
Ryan is a Digital Marketing Specialist at the Bradford based Digital Agency, Harrison Mann. Being in the digital marketing field for 7 years now, he enjoys keeping up to date with the latest in all things digital and search. As a silent type, Ryan expresses plenty of his thoughts through writing.
Principal Image courtesy of Pixabay
---