5 Ways To Accelerate Your Sales With Digital Marketing
---
Today's customers are increasingly gravitating towards digital platforms to engage with and transact with businesses. Customers are more digital savvy, and mobile and social media activities are thriving. This makes digital marketing one of the best ways to reach your target audience and generate more sales, but only if you apply the right strategies that support this offering.
However, there's no specific formula on how you can increase sales with digital marketing. But, the right strategies targeted to capture your preferred audience and proper engagement can generate excellent leads conversions, accelerating sales.
Here are five ways you can accelerate your sales with digital marketing:
Define Your Target Audience
To increase sales, know the audience you're targeting first. Their preferences, values, and habits should guide your strategy formulation, and the steps you take to reach and engage them.
The way to understand your audience is through collecting data, as well as conducting customer surveys, and user preference studies. The results you get will help you create a buyer persona, which serves as a representative of the audience your digital marketing efforts are targeting. You may need to engage a digital marketing agency near you to help you come up with a buyer persona and formulate your digital marketing strategies.
Having a buyer persona helps you to:
Know the tone you use in your communication
The products that interest your audience most
The kind of content that can keep your audience engaged
What channels do they prefer more?
Know Your Audiences' Preferred Platforms
Once you've determined your target audience, it becomes easier to know the communication channels to focus on. The emphasis is on reaching your target audience where you can find them. You don't want to focus on sending emails to an audience that spends most of their time on social media platforms.
It's vital to be precise about the communication platforms that can engage your target audience effortlessly. To help you identify how your target audience gets information, engage, follow brands, and conduct surveys. Customer surveys can also help you develop your growth marketing strategy for your target audience.
Optimize Your Site For Search Engines
Websites are essential components in digital marketing. While their visual appeal is necessary, they also need to be informative, fast, engaging, accessible, and navigable on desktops and mobile devices alike. These are the basic web elements that engage your audience and provide them with a good user experience.
But, more than that, your website needs to generate traffic. This means optimizing it for search engines through search engine optimization (SEO). SEO is adjusting your website to make it more attractive to web crawlers. When your site is SEO-friendly, it achieves a better ranking by appearing at the top of search engine results pages (SERPs).
Most web searchers only concentrate on the first page of the search results, generating massive traffic on these sites. Optimizing your site ensures it's more visible to those performing searches for your niche content. With the chances of getting clicks significantly higher, your site generates more traffic and a higher likelihood of conversions.
Craft Better Call-To-Actions (CTAs)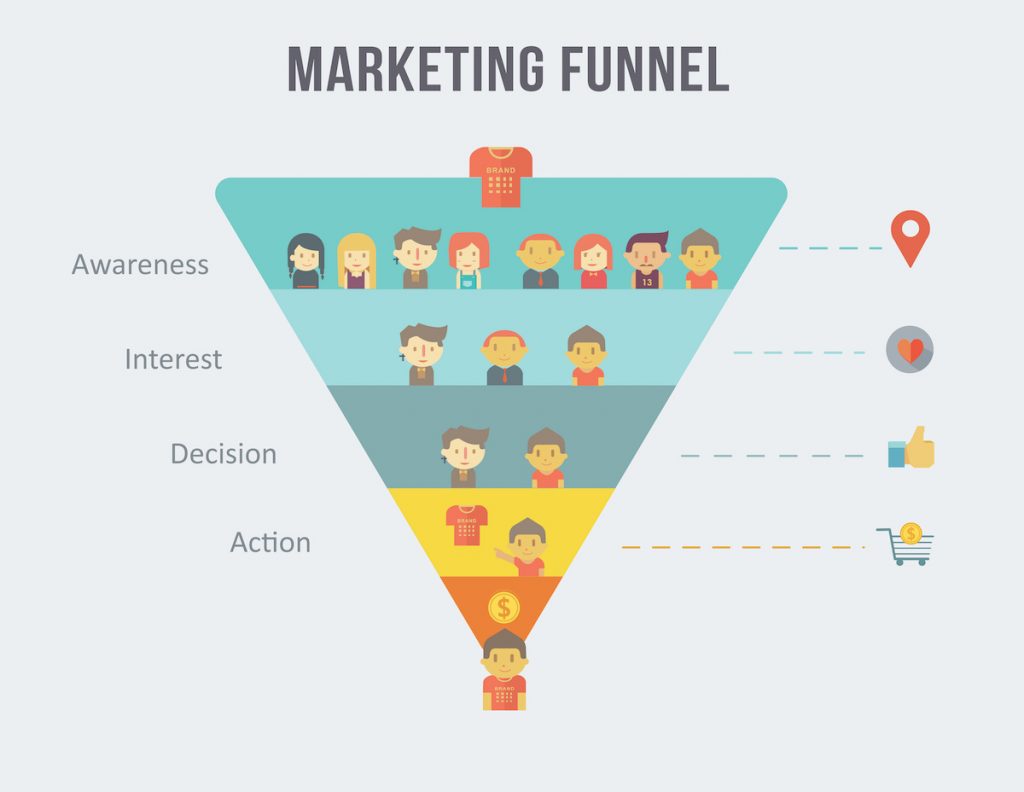 CTAs are an important component of a digital marketing strategy and sale acceleration. It'll be tough to increase sales without a clear CTA. You need to craft phrases that attract attention and direct visitors to the sales funnel. Apart from writing compelling CTAs, they should be visible and placed strategically on the web pages.
In addition, CTAs should inform visitors precisely what action you need them to take. One of the mistakes you can make in designing your CTAs is using vague tags. Creating a CTA that tells visitors to 'click here' without descriptive information isn't a good idea. Describe your CTAs with the action you need them to take, such as 'click here to purchase' or 'signup for our free newsletter.'
Good CTAs generate high click-through rates (CTR) and boost conversion rates, resulting in higher sales.
Measure Each Digital Marketing Action
Sale acceleration with digital marketing is all about taking and implementing the right actions. However, you won't know how well your efforts are performing until you measure them. You must ensure continuous tracking of your digital marketing campaign efforts so that you can understand its effectiveness. Luckily for you, there are many marketing automation tools you can utilize to measure marketing metrics.
Sale acceleration depends on the success of your strategies. When you fail to identify and detect the direction your campaign is going, you may fail to know when a strategy needs changes.
Takeaway
Accelerating sales is the focus of every business. With digital marketing, this is achievable if you develop and implement more customer-focused strategies. Knowing your audience and which channels to find them are the beginning of successfully accelerating sales through digital marketing. The five ways discussed above can help your digital marketing campaign increase sales for your business.
---