5 Most-Loved Tools to Help Improve Your Digital Marketing Projects
---
Every digital marketer needs the help of digital marketing tools to thrive in an ever-changing, ever-busy industry.
Here is why—as a digital marketer, you are probably the social media manager, email marketer, content creator, and website analytics expert6 of your company.
Being a digital marketer comes with many roles, so you can't neglect the immense advantage digital marketing tools have to play.
Digital marketing tools do many heavy lifting of a large chunk of your responsibilities to make you run your position more efficiently.
However, since there are many digital marketing tools out there, it can be really hard to pick the best that would work for you.
With this in mind, this post evaluates the top five tools you need as a digital marketer to perform excellently in your responsibilities.
Why is digital marketing important?
The online ecommerce platform is becoming increasingly competitive due to a wide range of businesses and organizations offering the same products and services.
To stand out and reach their sales goals, businesses need to do more than display their products and services on their websites and social media platforms; they have to market their products and services strategically.
But first, why is it so important for businesses to invest in digital marketing? Let's find out below:
Increases brand awareness
Online businesses work like this: The wider your brand's reach, the higher your sales conversion increases. The more people view a business's products and services increases, the higher the chance of making sales.
Digital marketing helps give businesses the visibility required to expand, grow and make more sales. Through strategic marketing on social media and other platforms, businesses can expand their reach and increase their brand's awareness.
Convert leads to customers
It's possible to acquire leads without marketing; however, converting these leads to consumers can be accelerated with a digital marketing strategy that works.
In addition, effective digital marketing draws the leads deeper into the sales funnel, so they do not remain leads for long. This facilitates businesses' customer base and helps businesses reach their sales goals.
Increases customer retention
An excellent digital marketing strategy is effective in retaining customers. It ensures customers don't make one-off purchases with businesses but have repeat transactions.
It helps create seamless and positive experiences for customers to make recurring purchases. Digital marketing also puts systems in place to keep customers updated to never miss out on promotions and purchases.
In the long run, businesses can build a long, consistent chain of loyal customers who keep the business going even in the toughest times.
5 Best tools to help your digital marketing projects
With certain tools, your digital marketing projects will work seamlessly and produce better results. See our five must-have digital marketing tools for digital marketers.
Slite's Project Management Software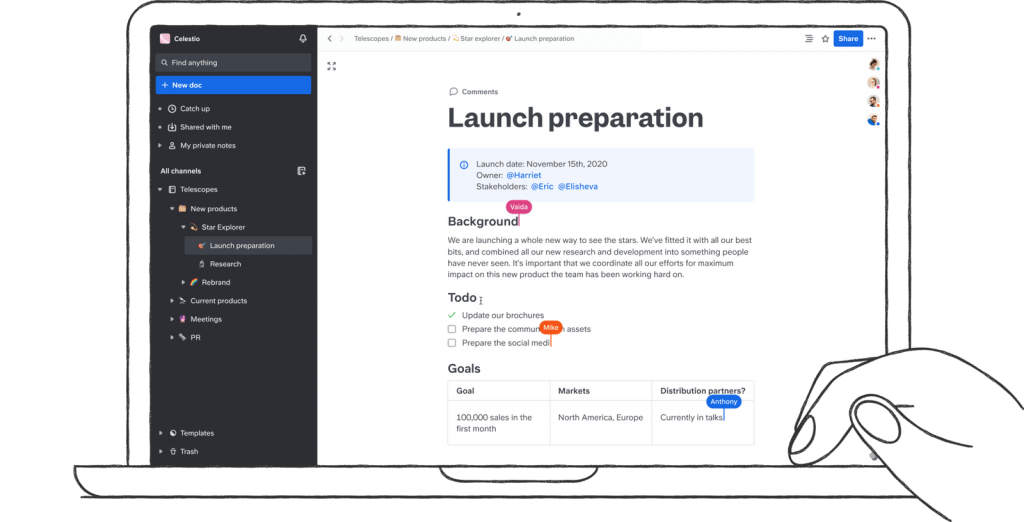 A Statement of Work, also known as SoW, is a type of project management software that helps you manage your products efficiently as a digital marketer.
It outlines the details of your projects by focusing on the activities and steps required to get the project done, budgets, deliverables, and the specific time allocated to get a project completed.
It is the first informal draft you make when you are about to begin your project, and by outlining the project's specifics, you will be able to give your clients insights into how you plan to execute their projects.
Slite Project Management Software helps put your Statement of Work together for better efficiency.
With Slite's project management software, you can collaborate with your team effectively to work together on projects. This is because every member of your team will know the project's details and guidelines to know what they should be working on.
You won't also have to send the projects' details back and forth to your team members because your projects are in one centralized place to facilitate easy accessibility.
Your team members can also work independently remotely, as they won't have to contact you on current projects' details because they have all the information they need on your SoW. The Slite's Statement of Work Guide is a good resource to know more about what a Statement of Work entails.
Hootsuite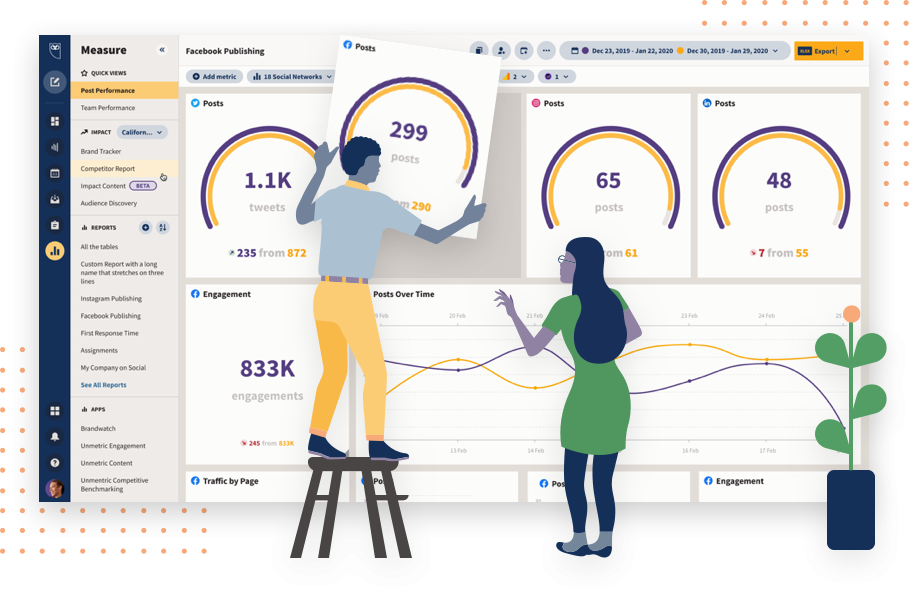 Hootsuite is an effective, all-around social media marketing tool that helps you do better on social media as a digital marketer. It is packed with a social network integrating feature that links over 35 social media networks to create a centralized social media management system.
These social media networks range from your clients' Facebook to Twitter, LinkedIn, Instagram, Pinterest to other social media networks your clients' business is present on.
Hootsuite software lets you manage all your social media networks by giving you updates on the activities happening on every platform. You also get updates on the topics you are following and actionable metrics on your progress on every platform.
One of the prominent features of the Hootsuite software is its ability to schedule your social media posts across all social media platforms from one place. This means you can line up your content for the month on the platforms you want and have Hootsuite post them at your chosen time.
Other than the unique benefits the Hootsuite software offers, you will also enjoy the simplicity and straightforwardness of this easy-to-use tool. The Hootsuite software offers a seamless user experience and requires the minimum learning curve to use efficiently.
Canva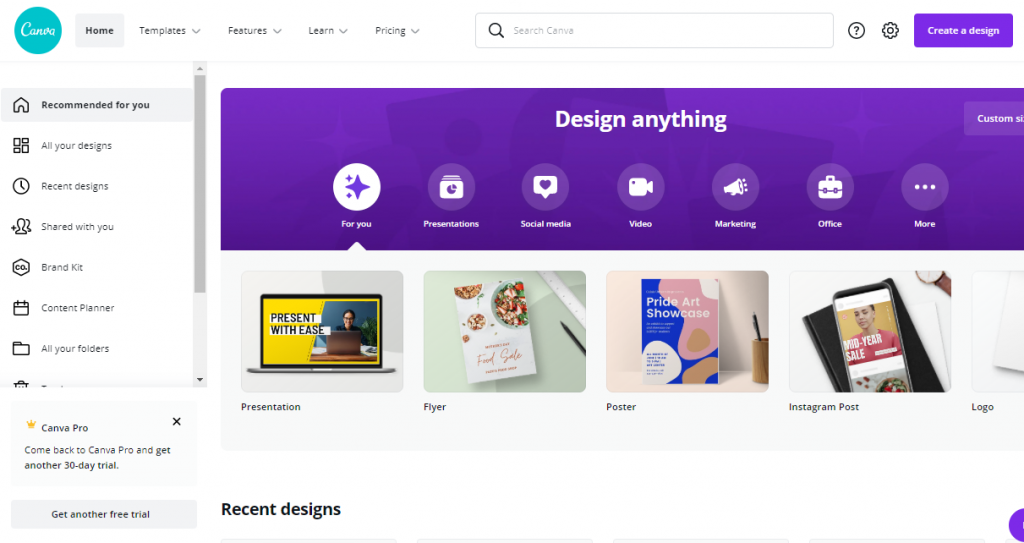 Canva is a versatile graphics design software for both the experienced designer and the newbie. It doesn't just work as a graphic design tool; it works to create and design just about anything. From infographics to invoices to PDFs and other printables.
Canva helps aid your digital marketing efforts by enabling you to deliver your brand's messaging, send reports, and communicate through designs intriguingly and professionally.
It also comes with templates that enable you to create and design quickly. You can access a wide range of templates on the software to customize swiftly to make perfect-looking designs that deliver your message just the way you want it.
MailChimp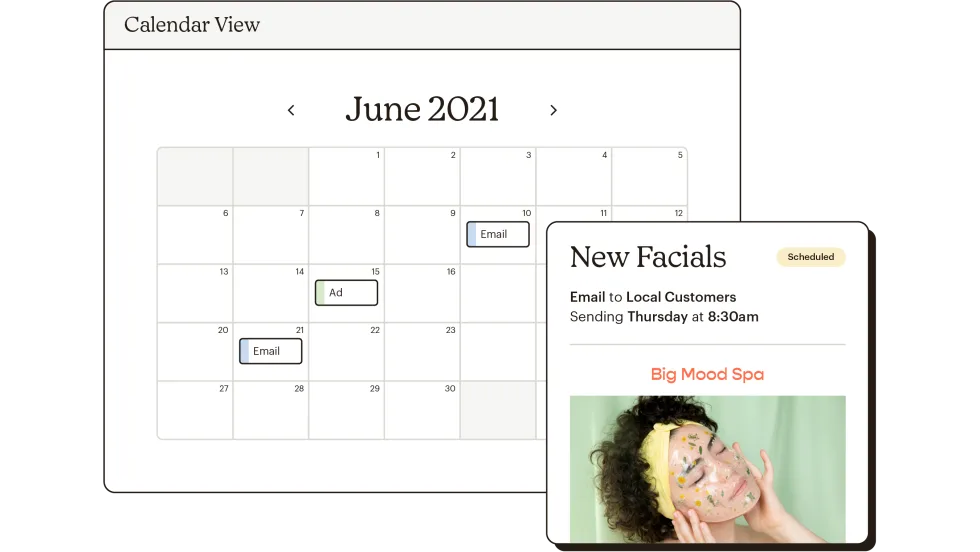 As a successful digital marketer, email marketing is certainly one of the digital marketing approaches you can't do without. Mailchimp is one of the most effective email marketing tools that help you segregate your audience, craft and send effective emails to your specific audience.
For times when you want to send generalized emails such as newsletters and sales promotions, MailChimp helps you send bulk emails to your audience to inform your audience about the latest offers and development you have for them.
Also, when you want to get personal with your audience, MailChimp lets you create and send personalized emails to the specific audience you've chosen to engage and connect with them.
MailChimp doesn't stop at helping you deliver generalized and personalized emails in real-time; it also produces actionable insights into how your audience responds to your emails, such as your click rates and churn rates, to help you make necessary improvements.
SEMrush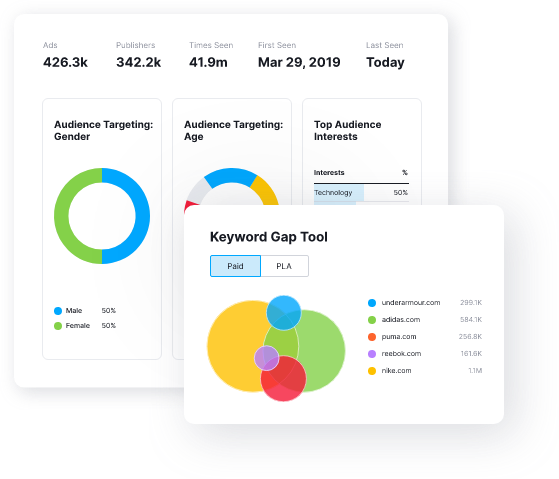 As a digital marketer, it's important to boost your visibility online to enable your clients' find you easily. SEMrush is an SEO tool that boosts your visibility online. This tool helps you know the right keywords your audience is looking for to infuse them into your content for effective SEO optimization.
SEMrush lets you track your rankings on Google consistently to monitor your progress, so you can strategize new ways to stay on top of Google's search results.
SEMrush is a great way to boost your client's brand's presence online, to provide the visibility they require to grow and thrive.
How digital marketing tools improve your marketing efforts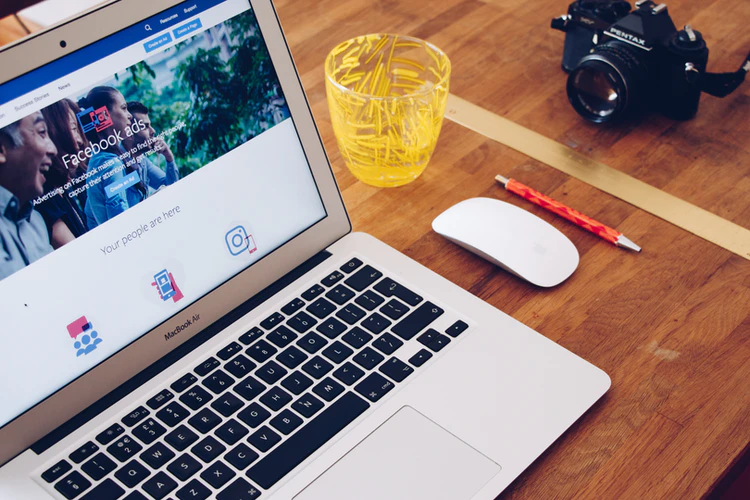 Digital marketing tools come in handy for digital marketers who want to excel in their careers. How does digital marketing improve your marketing efforts for best results? Find out below:
Digital marketing tools boost your professionalism
Digital marketing tools help you do things professionally. For example, rather than having messy documentation of your client' projects, a project management software helps you outline your clients' project's details to achieve an organized work process.
Designing tools keep your presentations and graphics attractive and professional-looking, while collaborative tools help you work productively with your clients.
All of these tools and more sum up to make you put your best foot forward always. With digital marketing tools, you show up as an expert and get things done, just like an expert should. This enables you to produce amazing results and ultimately retain your clients, and acquire new clients too.
Keeps your goals moving
Many digital marketing tools are automated, so you can schedule tasks and have them done without you being there.
Take social media scheduling tools, for example. A good social media scheduling tool helps you line up your content to post at specific times, so you can keep your social media pages active, whether you are in front of your desks or you are out there, doing other things that matter.
An autoresponder pretty much does the same thing. Rather than sit by your computer all day waiting to respond to your clients' messages, you can set up an autoresponder tool to keep your clients engaged while you are away.
Digital marketing tools keep your goals active by putting systems in place to keep things running regardless of your busy schedule.
Produces fast turnarounds
Digital marketing tools help you get your tasks done faster. For example, data that takes a long time to document manually can be done with effective documentation software in less time.
Autoresponder helps you respond to several messages in real-time, so you don't keep your clients waiting to get attended to. Effective design software enables you to set up presentations and send reports in minutes. All of this adds up to ensure you get things done fast to get more tasks done and stay productive.
Conclusion
This article discussed the top five tools every digital marketer needs to work effectively. Maximize the use of these crucial marketing tools to get the most of your digital marketing efforts.
---