5 Marketing Careers to Consider if You Have Special Educational Needs
---
Wondering what kind of marketing job could suit a person with a disability? This article will discuss five different marketing roles that could be perfect…
A job in marketing is unlike any other; it's creative, diverse, and challenging, and you're guaranteed to learn a lot along the way. Not one day tends to be the same – if that appeals to you – being a forever evolving industry. Considering this, special needs indivdiuals may wish to consider a career in marketing to embrace the creativity your unique mind can bring.
Of course, everything is easier with the correct education and foundations to gain the skills you need. SEN solicitors can help people with disabilities find the correct support into getting an education in order to make applying for jobs a little easier and more focused.
Employers will want to see a demonstration of how exactly you fit into marketing so it's good idea to build up a portfolio of work during your studies or work experience. But what roles are there in marketing? Keep reading to find out…
Figuring Out If Marketing is For You
If you're a person with a disability looking to get into a new job, it can be difficult to imagine a job role you've never done before. Try using the SWOT analysis to figure out exactly what your strengths and weaknesses are to help narrow the options of roles in marketing. Some skills required to be successful in a marketing role include:
Communication
Creativity
Attention to Detail
Adaptability
Interpersonal Skills
If you're looking to get into a marketing career, the easiest way to build on skills would be to gain a qualification. This could be through college, becoming an apprentice, or completing a university degree.
Which Areas of Marketing to Consider as a Special Needs Individual
There are many strands within marketing you could focus on. Here are five examples of jobs within marketing that could be for you:
Social Media Marketing
Social Media marketing is more than just creating a presence online for a brand or company. It involves engaging with your audience in a fun, non-offensive, way.
As you can imagine, the audience is going to be varied, so you're not always going to say the right things for everyone, and there might be moments where your professionalism is tested. But it's nothing you can't handle.
The company you work for should supply you with a style guide to help you voice tweets, posts and images that represent the brand and its values. After that, it's all down to your original thinking.
If planning and creating communication strategies and seeing your work come to life across multimedia platforms entices you, this could be the right marketing role for you. As someone with special needs, you will have a unique voice that could appeal to a wider array of audiences than other people. This could be your superpower!
Email Marketing
Email marketing can be a great way to reach a target audience that those other media platforms don't. Because of social media algorithms, key messages can be missed that email can directly deliver. Companies are always looking for additional ways to reach their audience so this is a full-time role!
Despite the notion that email is an outdated method of communication, it's still seen as a precious commodity in the marketing industry, especially for those who are subscribed to receive newsletters.
As an email marketer, you would be responsible for communicating messages to these subscribers. You'd have to toe the line between data analysis and editorial strategy. A lot of the time, it's trial and error. But, with the help of email service providers, you'll be able to track your progress on what works.
Email marketing is all about providing a new perspective, and your unique point of view as someone with special needs might give you the upper hand here.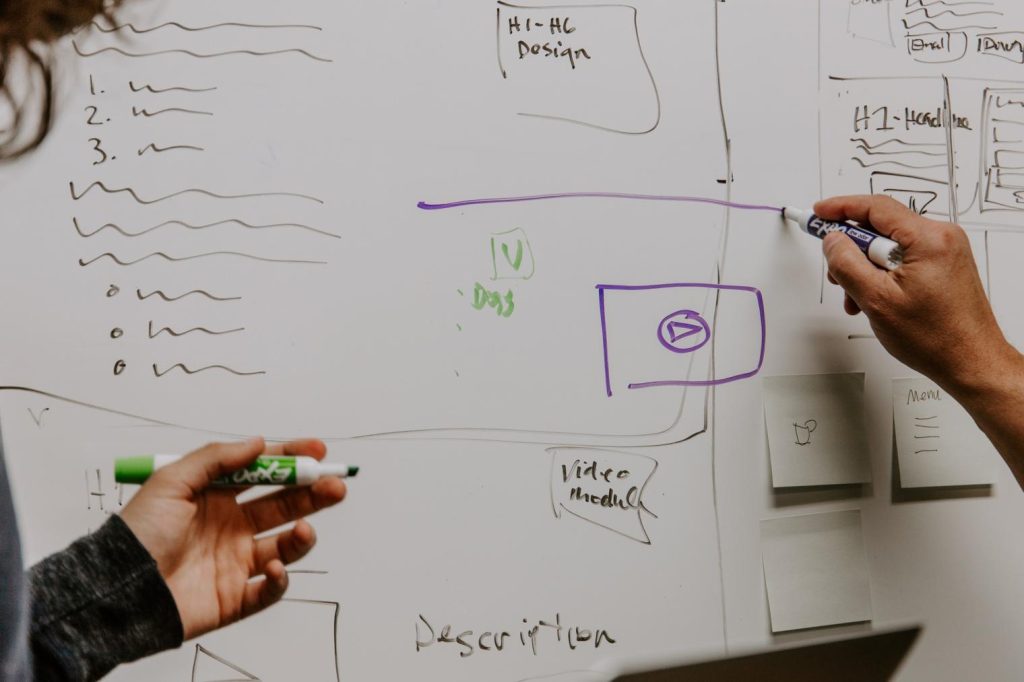 Public Relations
A marketer focused on public relations (PR) or corporate communications tend to work closely with social media marketers, content marketers and event marketers. So, if you'd like to be involved in many areas of marketing, this could be for you.
PR executives can be part of an agency or work in-house of a company, both having pros and cons. Generally, a PR executive that works as part of an agency will have more varied work compared to in-house. So, if you're someone who likes to change things up every day, agency could be for you!
Some things to note about being a PR executive is you are in constant communication with both stakeholders, journalists, guest speakers and other comms professionals. You could also find yourself helping companies out of sticky situations. As someone with special needs, you may be able to provide some out-of-the-box thinking in this regard than someone else.
Content Marketing and Copyrighting
Companies and brands have clocked on to the way publishers and media companies communicate with their audience and adopted the same style of communications. Content writers and copyrighters are responsible for creating the content seen on brands, websites, and throughout other media platforms.
But hold up, it's not that simple. People no longer buy 'hard sells'. So, marketers are responsible for creating stories behind a brand's mission. The narrative and ability to story-tell is paramount to the job.
If you have a passion for writing, this could be the route in marketing for you. All you need to do is prove to hiring managers that you are passionate about the written word, which means showing examples of work in the form of social media copy, video scripts, blogs, brochures; basically anything that shows your style of writing.  The success of your content marketing is largely subject to the uniqueness of your content. Having said that, you need to be aware of the types of plagiarism and avoid similarities to someone else's writing style.
People with special needs will be able to cater their writing to people of varying abilities, seeing avenues for communication that others may miss.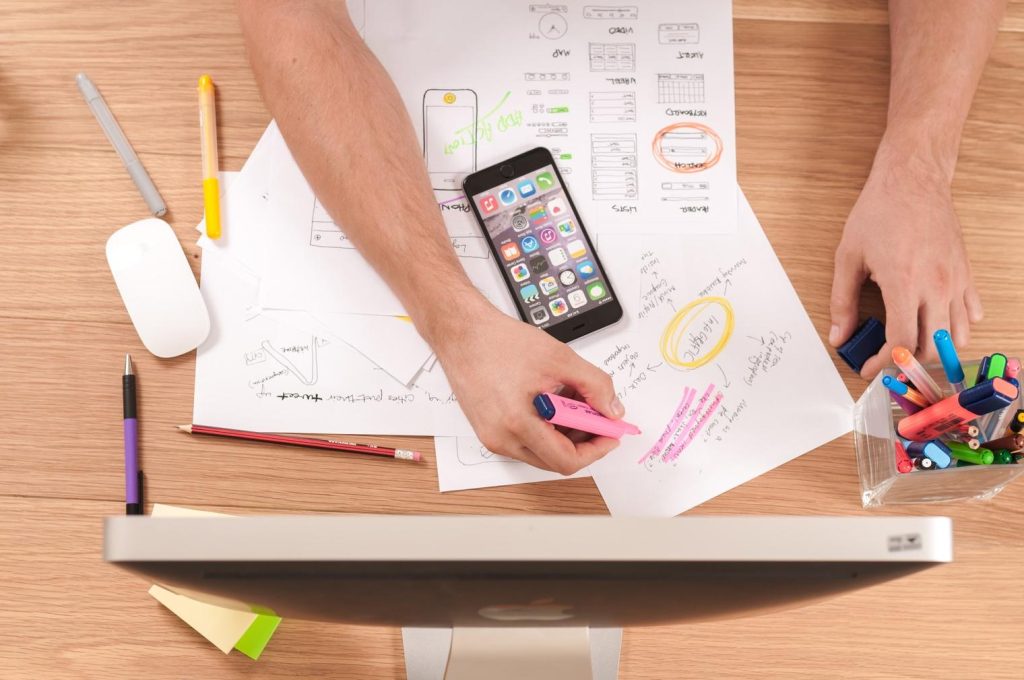 Event Marketing
Event marketers work very closely with PR executives. Often the event will be part of a planned-out communications strategy in the form of "experimental" stunt. The types of stunts you'd be in control of arranging include Instagram friendly pop ups.
It's more than likely you've seen or been part of a PR stunt; try to think of the Coco-cola truck at Christmas going through cities, or the Red Bull's Flutag competitions. Well, that is all event marketing.
Not every company will hold event-like stunts. If the company sells products to other companies as opposed to consumers, you may find yourself designing booths for corporate tradeshows.
If you prefer the idea of appealing to consumers rather than businesses, then try applying to work for brands that focus on selling products rather than services. As a special needs individual, your ability to think outside the box about ways to be inclusive with these events is sure to be invaluable.
Marketing Offers So Much Variety…
As you can see, there are plenty of diverse roles to suit a lot of people in marketing. Take a moment to write down your strengths and weaknesses to help narrow down your choice. The chances are you have a strength that would fit into one of the roles listed in this article.
If you're unsure that marketing is for you, try doing volunteering work or work experience days with companies to get a feel for the place. Having a disability won't stop you in marketing, it's just about adapting to an area you're interested in.
Your uniqueness and personality are what employers will really love; the rest is all teachable!
Images
https://unsplash.com/photos/26MJGnCM0Wc
https://unsplash.com/photos/gcsNOsPEXfs
---