5+1 Lessons to Learn from Brands with Successful TikTok Strategies
---
Recently, you might have noticed your teenager or kids from a school nearby dancing in front of their phones. The whole scene looks a bit weird, but what you might not know is that they are uploading this content to one of the top social media platforms – TikTok.
Formerly known as Musical.ly, in the previous years, TikTok didn't have a big audience, and its content was mostly for entertainment.
However, the situation changed in 2019-2020, as TikTok's popularity suddenly reached its peak thanks to the viral trends like the one with dancing to well-known catchy songs. Right now, the platform has over 850 million monthly active users, and its impact continues to grow.
Of course, you cannot let such an opportunity pass you by when you can effectively make it a part of your digital marketing plan. So, today, we are going to learn how to leverage TikTok's potential as we go through the examples of the brands who excelled at their TikTok strategies.
Take Advantage of the Nature of TikTok's Content
The content on TikTok has quite an easy-going, friendly vibe, which makes it different from other well-known social media platforms like Instagram and Facebook.
So, if you've noticed that your social media marketing strategy has been a little stale lately, and you want to boost engagement and get people talking about your brand, TikTok is the perfect place to do it.
NBA is one of the brands using TikTok to bring diversity to its content strategy. While for Instagram, it creates content like pre-game and post-game snaps of players as well as video fragments from interviews with athletes, its TikTok is more about escaping that usual NBA routine.
On the NBA's TikTok, its followers can watch some basketball-related memes and have a good laugh from baby race videos like this: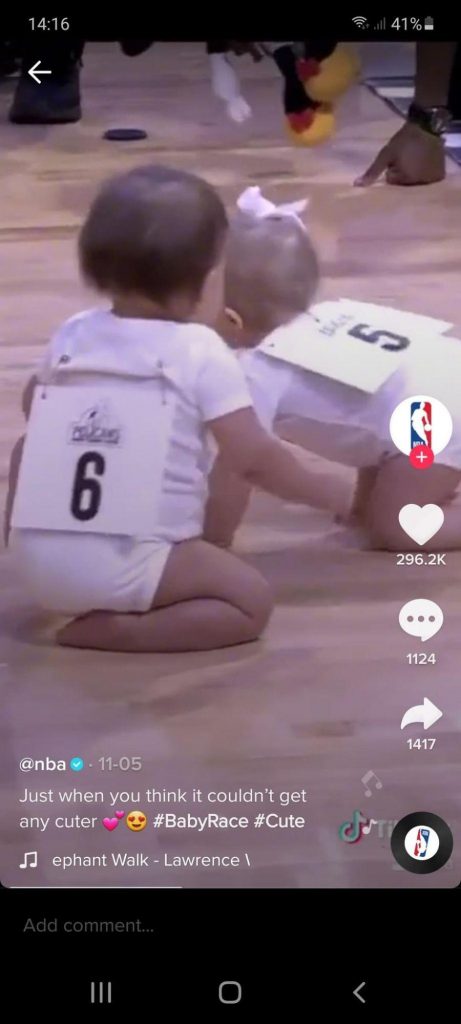 Credit: NBA
Why did the NBA choose memes for its TikTok marketing strategy?
Memes reflect current internet trends, and that's the main reason to add them to any social media marketing strategy, not just TikTok. Cute baby videos and adorable clips with kitties – these trends will live on the internet forever, and the more creative you are with them, the more attention you'll get from your community.
Why choose TikTok for this purpose?
The content on this platform is very easy to digest. TikTok videos are usually under 60 seconds, which is perfect for content like memes. Besides, TikTok content has high shareability compared to other social media platforms. So, if you have some viral content to share, TikTok would be a perfect choice.
Make Friends with TikTok's Algorithm to Improve Brand Awareness
One of the pillars of the TikTok algorithm is viral music. There are certain songs that are currently trending on this platform, which you can use as a background for your videos.
However, you can also record your original sound and use it to promote your brand. E.l.f. Cosmetics did exactly that by launching their original song, Eyes Lips Face. And, with support from large creators like James Charles, the song quickly went viral.
In James Charles's TikTok below, you can see that just his video featuring this song managed to get 4.5 million likes and 75 thousand shares:
Credit: James Charles
Music is one of the factors that impact TikTok's viral potential. So, apart from the general account performance, brands that are active on this platform also have to track the TikTok sound analytics before choosing the right one for their videos.
You can start by checking the brand tracking data from the TikTok Analytics tab, where you can find the top three sounds your followers have been listening to over the past seven days: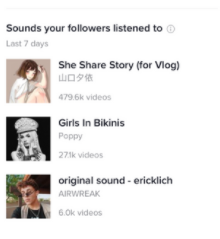 However, if you need more sound options, you can press the "+" button in the TikTok app, choose Sounds and browse the playlist of music that's currently trending on this platform: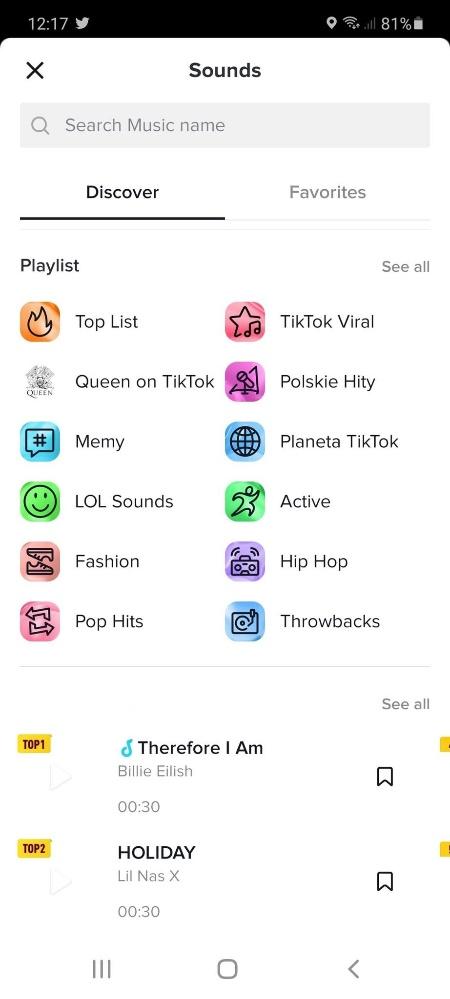 On the hunt for trending music, you can also check out the latest top TikTok videos, click on the songs featured in them to see how popular these sounds are at the moment.
Leverage TikTok to Launch a Viral Campaign
One of the reasons why brands get active on TikTok is because of its viral potential. There are quite a few cases when a company successfully started a viral trend that managed to reach larger audiences.
For instance, Starbucks launched a campaign in which it presented a series of unusual drinks that their baristas prepare for the customers. These viral videos quickly went outside of TikTok, and now you can also see many influencers carrying on this trend on YouTube as well.
Another example of a viral TikTok campaign is the #gymshark66 challenge by Gymshark. The brand made this campaign go viral by inviting its followers to exercise for 66 days, reporting on their progress every day.
Gymshark's followers also quickly took this trend to the next level and made it more about forming good habits, such as sharing with others and being positive: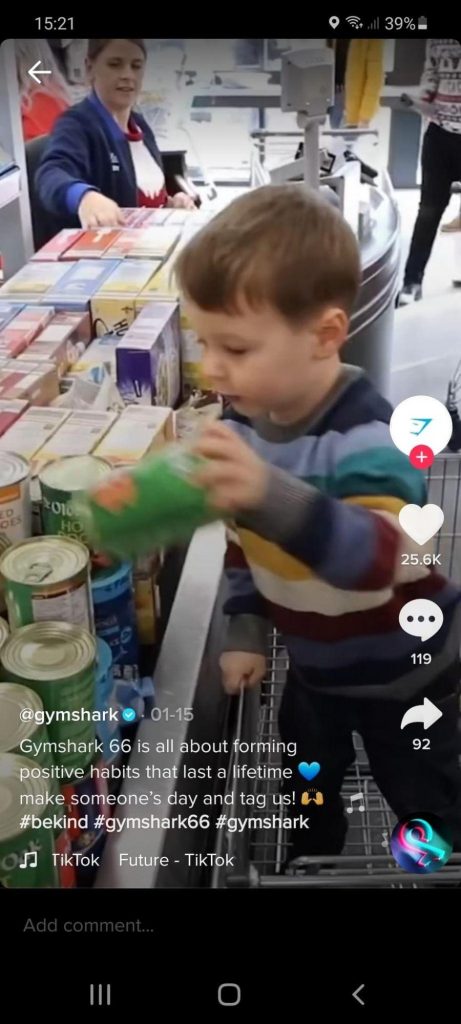 Credit: Gymshark
Even though the #gymshark66 campaign is not over yet, the results that it has delivered so far are amazing.
According to a case study, the brand managed to target 19.8 million fans, get almost 2 million likes, and achieve an engagement rate of over 11%.
How can you make your campaign go viral on TikTok?
For both Starbucks and Gymshark, hashtags played a big role in the virality of their campaigns. Gymshark created a special hashtag for its campaign, under which it collected content from its followers. As a result, the hashtag now has over 190 million views.
You can try creating a branded hashtag for your TikTok campaigns as well. But make sure you track hashtag performance regularly to see how much awareness it brings your brand.
Besides, both above-mentioned campaigns offer something new. For instance, Starbucks helps its customers discover new flavors, while Gymshark promotes physical activity in times of pandemic. So, try to think of something that reflects your brand identity and try to present it in the new light.
Use TikTok to Get Closer to Your Audience
It's not a secret that consumers want brands to open up to them and share more about what's going on behind the scenes. MAC Cosmetics has proven that TikTok is a perfect place for that.
Besides sharing user-generated content, like all other brands on TikTok, the company also gives a sneak peek into what's going on behind the scenes of its upcoming marketing campaigns: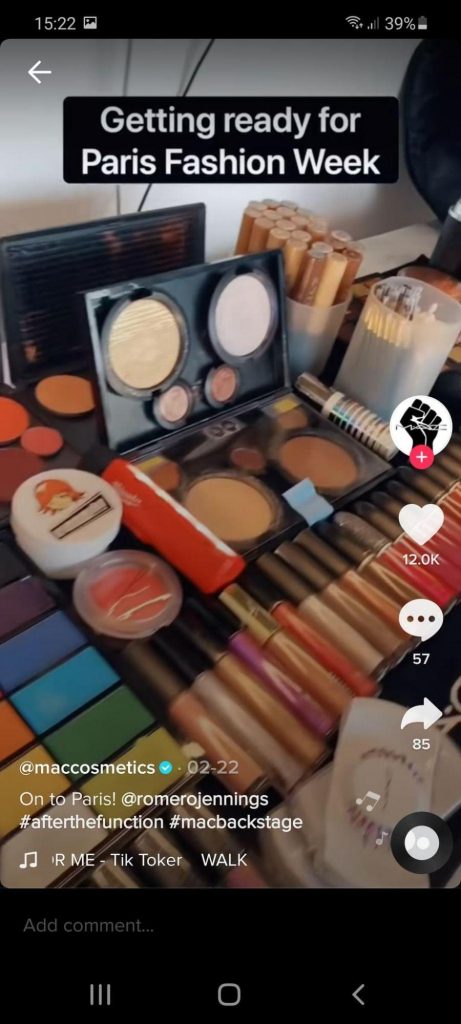 Credit: MAC Cosmetics
MAC Cosmetics also uses TikTok for advertising in a quite unique way by posting videos of new products launches, like the one they did with Patrick Star, who is a popular YouTube influencer: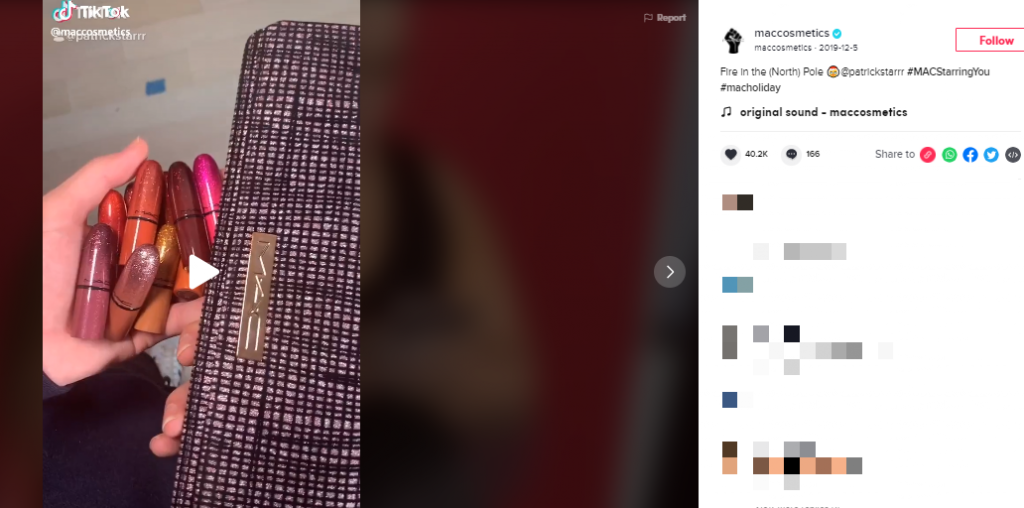 Credit: MAC Cosmetics
Why should you share more behind-the-scenes content, and why is TikTok the best place to do it?
Adding behind-the-scenes content to your social media marketing strategy is a bold move towards building a stronger connection with your audience. Such content makes your brand more relatable and approachable, and brings the relationship with your audience to a more personal level.
Sharing behind-the-scenes content is also important if you want to get your TikTok noticed in general. For viral campaigns, it is important to build a sense of community. A closer relationship with your followers is essential for the viral success of your TikTok content because they will be the first ones to share it.
Benefit from the Growing Power of TikTok Influencers
It won't be right to talk about TikTok and not mention the impact of TikTok influencers. If you want to kick-start your TikTok marketing strategy successfully, partnering with them is the best solution so far.
You can see how successful collaboration with TikTok influencers can be from the example of Vessi, an e-commerce shoe-wear company. Vessi often partners with influencers to launch giveaways, which helps build up brand awareness.
In the example below, the brand made a collaboration with TikTok influencer Katie Dwyer, who promotes an active lifestyle: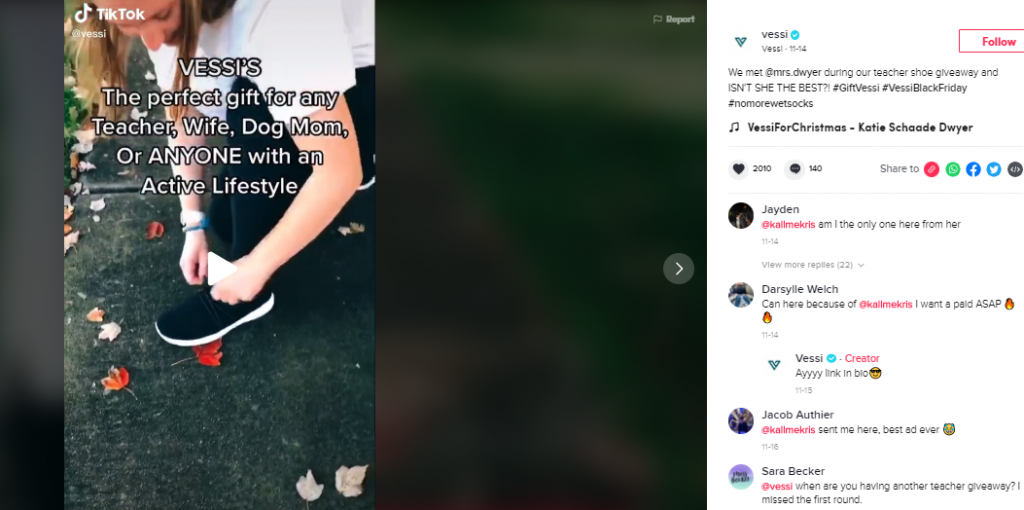 Credit: Vessi
Vessi's entire TikTok account is built on the content created by the influencers. They promote giveaways, bring the brand new customers, and simply advertise Vessi shoes.
If you want to give this strategy a try, you need to know how to find TikTok influencers that would fit your brand's profile. These influencers should work in the same niche as you. It will guarantee that they have the audience you want to connect with.
Apart from that, if you pick the influencer from your niche, they will be more likely to have the experience and content ideas to help you promote your brand on TikTok. And, of course, the influencer's values should align with the values of your brand if you want to create meaningful, high-quality content. Target Your Niche
6. Target Your Niche
One of the factors that makes TikTok stand out from other forms of social media is the sense of community it can inspire. Because of the power of hashtags and the easy format for finding like-minded people, TikTok has allowed for the creation of groups to come together and bond over shared interests.
Niche groups like "WitchTok", which features posts about everything from rituals to self-love routines to witchy literature, inspire strong bonds among followers. And this can be a powerful marketing tool for brands whose content appeals to that particular audience.
Take, for example, the case of author and singer Alex Aster. The 25-year-old regularly posted in BookTok community groups on TikTok. Now, as a result, she has scored a six-figure book deal from Amulet Books, which recognized the commercial potential of her new young adult fantasy novel based on its TikTok popularity. If your brand fits within a specific niche, use TikTok to connect on an intimate level and inspire loyal followers.
What Will Your TikTok Strategy Look Like?
Even though TikTok has been around for a couple of years, it's still a rather new platform for brands in terms of marketing. There is no doubt that it will take you some time to look around and figure out what works for you.
But it's also useful to take into account the experiences of other brands. Hopefully, our selection of TikTok success stories will inspire you and give you ideas on how to use this platform to benefit your brand and product.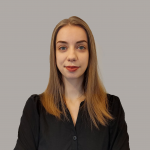 Author bio
Mariia Kovalenko is a content writer at Digital Olympus. She's been working as a writer and guest contributor for over 3 years, specializing in topics such as social media marketing, email marketing, and link building. You can visit her Upwork and Linkedin profiles to learn more about her experience.
---