4 Tips for Successful Social Media Marketing For Your Business
---
Social media is a powerful marketing tool in the current era of the digital revolution. You can nurture prospects, gather leads, and offer new updates to your customers using social media for business.
Social media has now become an indispensable element in our lives. You can leverage the marketing abilities of social media platforms for efficient communication with vast audiences and grow your brand.
Social media channels involve several platforms having different uses, features and are ever-changing.
Your social media promotions need to be simple yet attractive to grab the attention of your users.
We've curated four tips and tricks for successful social media marketing for your business and create a solid social media presence.
A credible social media agency will incorporate the following tricks and tips to accomplish the best brand outreach for your business.
4 Tips for Successful Social Media Marketing For Your Business
Develop A Strategy
Everything you plan to accomplish in life needs a creative strategy. So does your social media marketing. Without a strategy, your social media marketing journey may become chaotic. You can't abruptly post now and then to keep your feed updated.
If you want to deliver a marketing message or share your thoughts, start figuring out your goals and then create tailored content for your target audience.
Here are a few sets of questions you can discuss with your hired social media management company to build an excellent social media marketing strategy.
What is the demographic profile of your target audience?
The demographic profile can consist of any basic information of your audience, including gender, age, location, education, or occupation. You wouldn't be advertising anti-aging creams to teenagers. Your advertisement should be relevant to the target audience.
Your target audience should have a requirement for your products and services.
What Interests Your Target Audience?
You need to cater to the interest of your audience to grab their attention. Are they interested in a product/service review? Do they have specific information on certain topics? Do they want to know the benefits of the product or service? Understand the interest of your audience to create meaningful posts.
Why Do Your Audience Turn To This Type Of Content?
Understand what your audience wants to accomplish from the content. Do they want to increase their knowledge, or develop new skills, etc.?
What Type Of Content Your Audience Like Consuming?
Does your audience prefer reels, articles, polls, or videos? You cannot keep them entertained with videos if they like reading an article or an infographic.
Depending on your unique business goals, you can frame more questions to build an excellent strategy for social media marketing Toronto.
Choose Your Social Media Platform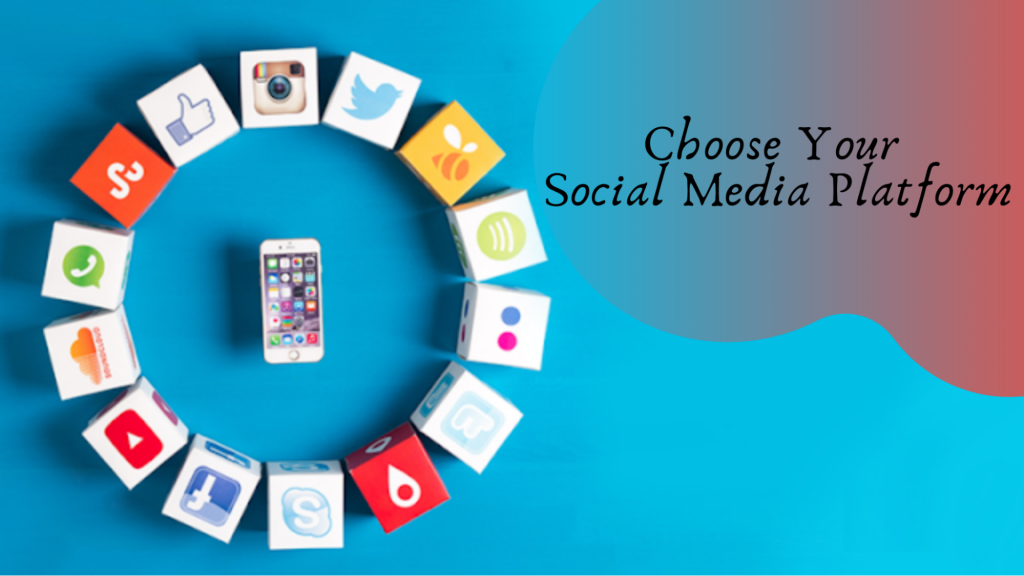 With digitization and a significant rise in online social interaction, various social media platforms are available with millions of users registered in their database.
However, joining all the platforms and creating a marketing strategy for each of them can become overwhelming. Social media helps increase brand exposure. But knowing which platforms are the best for your business and how to operate them gives you a better opportunity to utilize them to their full potential.
Divide your time and provide tailored content for each social media channel relevant to your business.
Determine The Best Time To Post
You or your hired Social Media Agency can use various tools to determine the activity level of your target group during various times of the day, week, month, or even year. Selecting the best time to share a post can get your marketing campaign more visibility rather than randomly posting it.
The accurate timing also depends on what content you're publishing. If you're a news agency, then you don't need to have an optimum time.
You deliver the latest information to the audience as soon as possible. If you're running a beauty and leisure business, you may need to avoid office hours. Lunch breaks or pre and post-office hours are great for such content.
Therefore depending on your audience and the service or product you offer, create a timeline to upload or market your social media posts.
Also Read: Top Reasons To Opt For SEO Services Toronto
Focus on Growing Your Followers And Drive Engagement
Let's imagine a scenario- You need to choose between two Instagram pages offering travel and tourism services. One page has substantial followers, great photos, and good engagement. The other page has much fewer followers, very few pictures, and almost no engagement. Which one would you trust?
Having an active social media appearance and engaging content can influence people to visit your page. Create share-worthy pictures and videos to strengthen your brand image.
Partner with a reputed and professional agency for social media marketing Toronto to create brilliantly unforgettable social media marketing campaigns.
---