4 Strategies To Improve B2B Visibility
---
The objective of every business-to-business (B2B) company is to build a stable profit. However, organizations can't profit if the market doesn't know anything about the company. So, as an entrepreneur, you'll need to enhance the visibility of your business.
Visibility is as essential as developing high-quality products and ensuring excellent customer service. This ability relates to how existing clients and potential customers can easily recognize your brand. High visibility leads to more heightened brand awareness to instil a sense of trust within the market.
The great news is that you won't need to spend money and time improving your organization's visibility. You only need to be selective in your marketing efforts to notice the positive effects of these strategies. So, in this article, here are tips for developing B2B visibility.
Establish New Business Goals
Goals are crucial in running a successful B2B company. By developing business goals, you'll gain a clear focus, set periodic sales targets, increase visibility, and motivate employees to stay productive. More so, goal setting provides a set of criteria to assess if your business is succeeding.
Here are some factors you need to consider when setting goals for your B2B organization:
Determine your company's goals within a specific timeline.
Break down the goals into actionable organizational objectives.
Designate goal-related responsibilities for your employees and hold them accountable with deadlines.
Commit to your business goals.
Celebrate goal-related milestones.
As you actively monitor the progress of each organizational goal, you must provide transparency reports to your employees. Also, as your workforce continuously produces goods, they can deliver consistently high-quality products to the customers, improving your B2B company's visibility. Therefore, you'll need to establish business goals with professional B2B branding agencies such as Tiga to ensure brand awareness.
Utilize SEO
In a highly competitive world of e-commerce, modern businesses depend on organic traffic to survive. Unique online web page visitors are the key to ensuring the success of any e-commerce platform. More than that, you can't attract potential B2B clients if your organization isn't available online.
Having a website for your business can help you communicate your brand message to your potential clients. However, if your target audience can't see your content on the first page of search engines, you may not be able to attract them at all. Therefore, you'll need to invest in B2B content marketing to drive more traffic to your website and enable you to generate additional sales.
Here are some tips you can follow to successfully attract organic traffic to your website that ensures your brand visibility:
Monitor website analytics to curate blog posts.
Regularly publish fresh content on your page.
Find keywords that can match your market differentiators to stay ahead of the competition.
Don't overstuff your page with too many irrelevant keywords.
Have an easy-to-navigate website to ensure an excellent user experience.
Search engine optimization (SEO) will give you the power to provide resolutions to the problems of your potential B2B clients. In addition, to an increase in traffic and brand visibility, SEO allows you to overpower your industry. Authority leads to brand trust, which is the driving force to client loyalty.
Gain Client Insights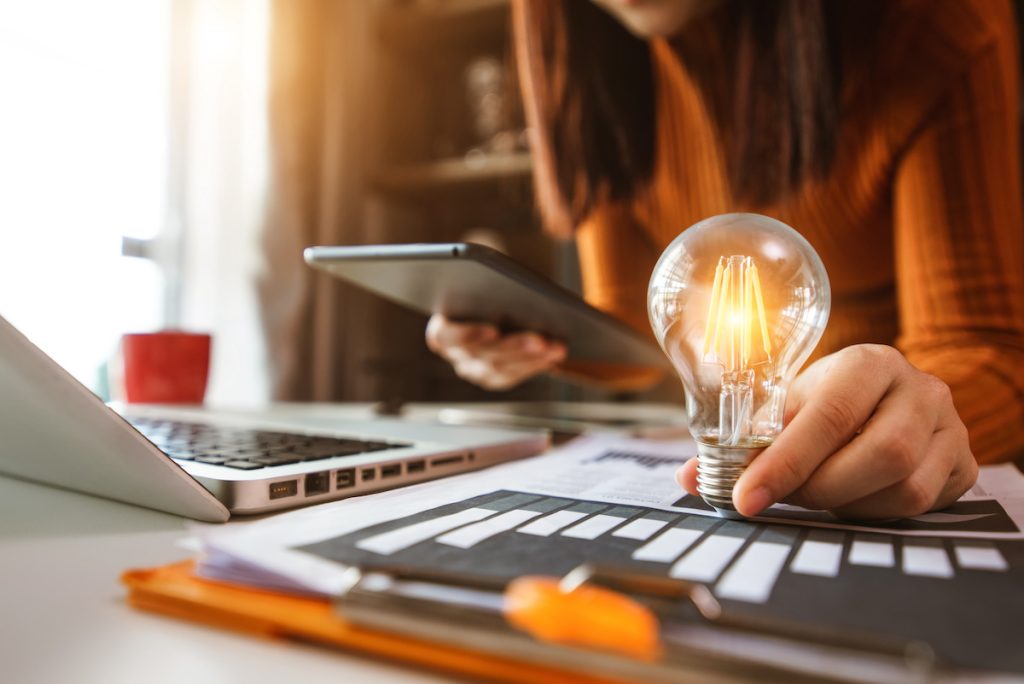 Client reviews are essential in gaining insights into how your B2B company is performing in the industry. However, your brand visibility relies on how you handle constructive feedback. Since clients are being more vocal, responding to their issues with your products is crucial to your stability.
As a B2B entrepreneur, you'll ideally aim for positive reviews online. However, you can still use negative client feedback as a tool to further develop the features of your products and improve your customer service. By doing so, you can instantly make your existing clients feel valued and visible, which boosts customer loyalty.
Invest In Networking
Developing a solid network is crucial to the success of your B2B organization. You may improve your company's visibility by spending time expanding your organizational network.
You can start your networking campaign within your geographical area by reaching out to local B2B entrepreneurs. Ask them questions about their organizations to help you understand that all businesses face common challenges. This strategy will provide you opportunities to share your professional experiences with people from diverse backgrounds and learn from their business stories.
Developing a network within your community is great for marketing and improving your B2B presence. Take note that when connecting with other people in business, you'll need to practice active listening and talking less. By doing so, you'll appear interested in your colleagues rather than providing too many details about your company.
Key Takeaway
Besides actively creating high-quality products and providing service to your B2B clients, you'll need to enhance your brand's visibility. That said, you'll need to build a network, create new business goals, receive client insights, and utilize SEO. By following these four strategies, you can communicate your brand message to a larger audience, generate leads, and develop your company as the market leader.
---