3 Tips on How to Make a Logo that Speaks About Your Brand
---
Before we begin, let's take a moment to think about how brands such as McDonald's, Starbucks, and Chanel are so easily recognizable. While it is true that they've spent millions of dollars creating such a brand identity, the simple fact is that they've researched the most effective way to target their prospective customers.
According to a survey conducted by StudyFinds in 2020, one in two customers would prefer to go with a brand whose logo they recognize, with nearly 60% saying that they tend to avoid brands with unappealing or odd logos, regardless of how well reviewed they might be.
How did they do it?
Now, these brands have successfully risen above the competition by marketing their brand effectively and delivering on what they promise and one simple thing – they create logos that stick.. Let's have a look at what keeps their clientele happy.
McDonald's started as a fast-food restaurant designed to offer an affordable and fast dining option for people on the go. Over the years, McDonald's' has kept accurate to its core tenet – value for money.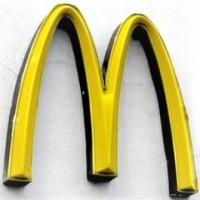 Started as a place where people could unwind and have a relaxing cup of coffee, Starbucks has cemented its position as the go-to café for many people around the world by providing a way for coffee lovers to get their fix while on the go.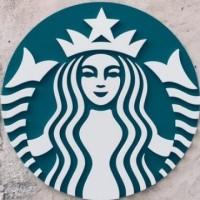 Chanel has been the fashion brand famous for revamping how women dress. Chanel has been creating fashion statements transcending yet practical, from creating the little black dress to the women's tweed suit.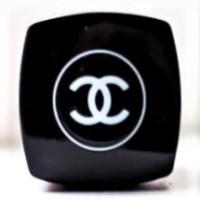 All three of these brands have a few things in common. They all provide a product that helps solve a need for their customers, they all have an easily recognizable brand image, and they all serve a purpose in their customers' lives.
By now, it is apparent that one of the essential facets of a brand's success is its identity. A logo is one of the most effective components in a brand's strategy, as it can be a valuable tool to increase your brand's awareness. A good logo can portray the brand image and the brand's message virtually. So choosing the right design that works for your brand is most important.
The right logo design for your brand
If we look at the businesses mentioned above, none of them requires the brand's name to be recognized. McDonald's' golden double arches, the mirrored C's of Chanel, and Starbucks' iconic image of a lady on a green background are all instantly recognizable.
That is how a well-designed logo becomes the foundation of your branding strategy is supposed to do.
Much work goes into designing a logo that would be instantly recognizable and effectively portrays your brand identity. Spending time on research before designing a logo is very important. A logo is supposed to appeal to the viewers, your prospective customers.
Research and find out what speaks to your prospective customers, which will help you develop the story that your logo needs to tell. Knowing what your logo needs to portray is very important in selecting the right design for your logo.
Finally, research can help you develop a detailed client persona, which will help you create a detailed design brief for an effective logo. This brief will specify the expected type of design, the relevant colors, the typography, and more, required to design the logo that speaks for your brand.
Let's look at how you can start designing such a logo.
Simplicity is key
If we look at logos that have stood the test of time and portrayed their brand message successfully, we see that all of them had relatively simple designs. McDonald's, Nike, IBM, and many others have proved that simple logos are effective and long-lasting.
This phenomenon is so helpful that brands such as Apple and Starbucks, with complicated logos, have simplified them over time, seeing these brands' success with more straightforward logos. These brands had a far more intricate and elaborate logo initially but simplified it to great success.
Revered designer Paul Rand has been known to say that logos that rely on abstraction and complexity in design always fail to portray their messages effectively. Designing an intricate, artistic design just for aesthetic flair might come back to haunt you in the future.
Keep it clean and straightforward. A well-designed logo does not just need to look good but also needs to portray its brand message effectively.
Make your logo memorable
As the most common design element featured on every product developed by your brand, logos are essential. Your social media accounts, marketing materials, promotional merchandise; all feature your logo. Therefore, a highly unique logo design is fundamental to help your customers associate all your offerings into a single brand identity.
Being memorable is highly dependent on simplicity. Extensive research on the subject has helped designers realize that simpler designs are easier to remember and recall and are thus far more effective in appealing to prospective customers.
A great way to be memorable while keeping the design simple is to use that appeal to your target demographic. The right design, paired with suitable colors, is a recipe for success. Brands such as McDonald's, Kentucky Fried Chicken, Starbucks, and many others have significantly used this technique.

Today, these brands can be recognized by their logo, even at a quick glance.
Colors have a way of influencing the viewers' minds, and using the right colors with a simple design for your logo can be quite helpful in creating a logo design that can tell the story of your brand.
Be different yet appropriate
Having a logo that looks distinct is very important. A different logo is easy to recall and easy to remember. But uniqueness for the sake of being different can be quite destructive.
Being different serves a purpose by helping your logo, and thus your brand, stand out from the crowd. If your logo looks similar to a competitor, then your prospective customers might have difficulty remembering the two brands apart.
The British car companies Bentley and Mini have logo profiles that look similar at first glance, and therefore could cause problems with people remembering them. Therefore, a distinct design that stands out from your competitors is a great way to successfully portray your brand's message.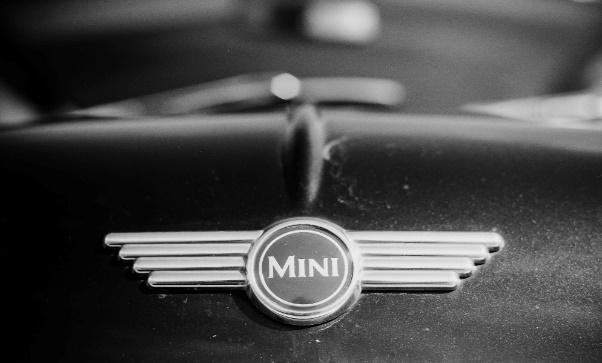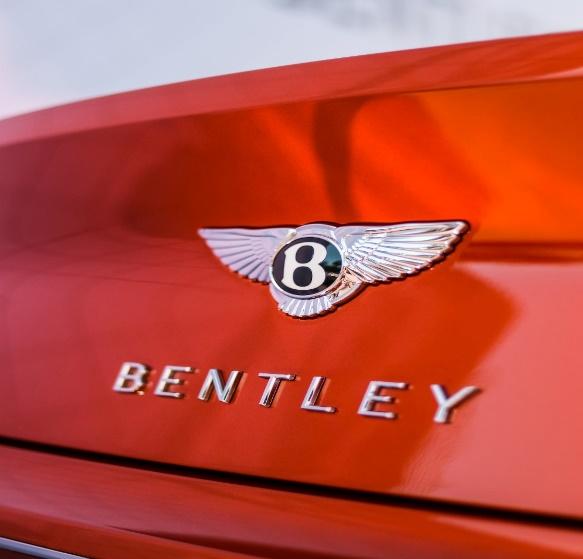 Another way to stand out is to use colors associated with the theme of your brand's image. Using the right colors is very important. A toy store would stand out in the right way if it features a multi-colored logo that portrays its fun-loving brand image. Similarly, a business consultant's logo would feature a clean and austere design with a formal color theme.
Knowing who the logo is for can help you choose the correct design elements, which would help your logo embody your brand effectively and set your business's tone.
In short, designing a logo that speaks for your brand is a task that requires a lot of effort, time, and sheer artistry. A good logo is an integral part of your brand image and can make or break it.
How to Copyright a Logo?
Indeed, a logo illustrates the core identity of your brand. That's why it's essential to learn how to copyright a logo. Many companies or organizations opt for it to protect their brand's identity. Creating a unique logo isn't enough. You need to know ways to preserve its identity as well. This way, you can avoid the risk of infringement and illegal use of your business logo, which happens when you don't protect your logo legally.
Final Word
For businesses just starting out and looking to design logos that portray their brands' journey, seeking assistance from design companies can help you become more memorable through easily recognizable logos designed to speak to your prospective customers.
Author Bio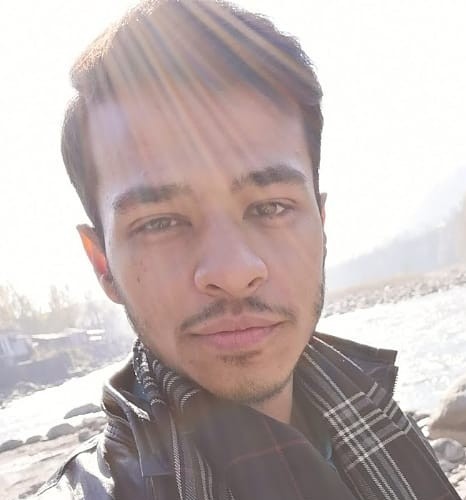 Anas Hassan is a design consultant at leading graphic design agency Logo Poppin . He has a deep interest in exploring trends of graphic design and digital marketing. His hobbies include tinkering with his projects and enjoying an occasional steak dinner.
---