13 LinkedIn Marketing Tips To Generate More Leads?
---
With over 750 million users around the world, LinkedIn is probably one of the most important platforms for making connections in the vast world of business. While many use this platform to seek new job opportunities, others use it to grow their business.
Just like a cold email, your LinkedIn leads can also help you build your business with high-paying clients around the world, but only when done in the right way.
In this article, we will be sharing a few tips to ensure better conversions.
Research
LinkedIn has many top executives and decision-makers of big companies. It itself represents a big opportunity for anyone who wants to expand his business.
LinkedIn has a total population of over 772 million users, which serves as a giant pool of professionals; from the managers to the CEOs. 89% of B2B marketers use the platform for lead generation. They integrate effective marketing strategies to persuade people into believing their offer. If done well, LinkedIn prospecting can generate high-quality leads, that can tenfold your sales.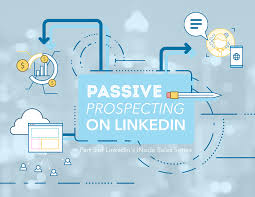 If you want to do business with top executives around the world and make the most out of LinkedIn, start by doing quality research on your prospects. See what they are talking about, what are their key interests, what kind of products/services are they providing, etc. Learning more about them and their company you are targeting will make it easy for you to identify their common issues and offer strong solutions.
Personalize Communication 
"One size doesn't fit all."
This quote stands true for your LinkedIn connection as well. Sending the same old, generic message to all your connections will only decrease your chances of taking the conversation forward. In most cases, if a top executive sees such a generic message, they are unlikely to reply since they receive dozens of such messages.
If you go with a generic message like, "Hi. I want to connect with you for business." Do you really think they will reply?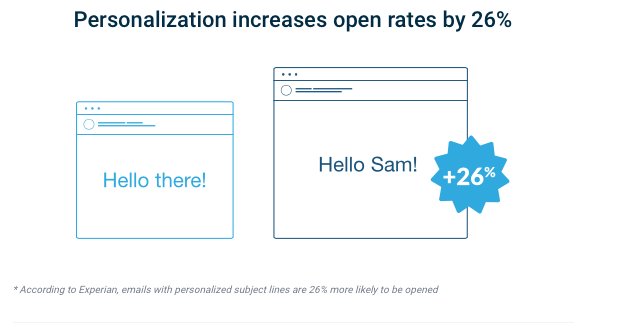 (Source)
If you want to do business with them, first try to create an impression in their mind.
Where should you begin? It's easy. Take a quick look at their profile and personalize a message that talks about something of their interest. Talk about a recent content they shared or a post they liked.
Personalization doesn't take a lot of time. Doing so will increase the chances of getting noticed, and even better, you will get a reply to your message.
Remember, it takes people less than 10 seconds to judge someone.
And if you are not even willing to personalize your messages, do you seriously want to do real business?
Go For Cold Emails
Cold emailing has been around since the initial days of the internet. And to be honest, what's a better way of finding clients than just asking them if directly?
No matter how small or big a business is, and what industry it is, cold emailing never fails.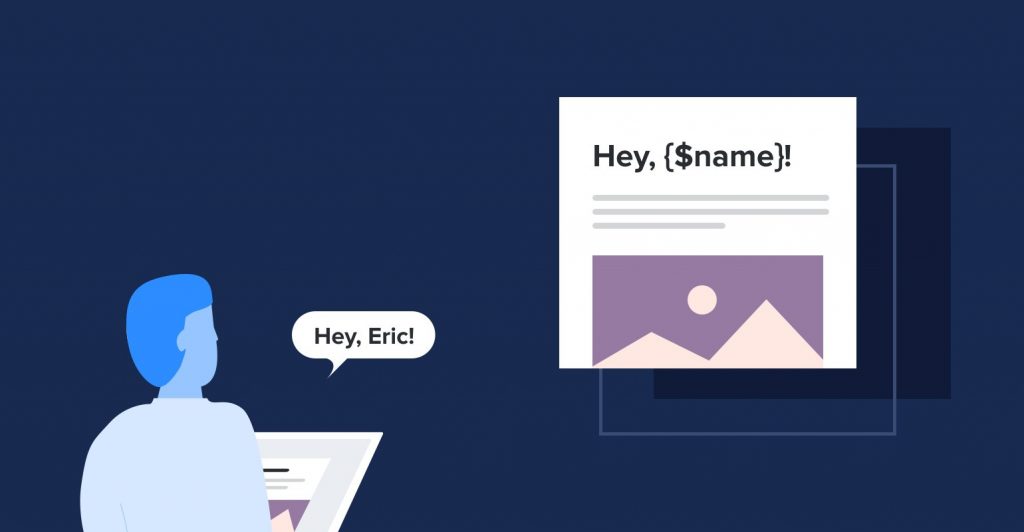 (Source)
This works on LinkedIn as well. Many LinkedIn users have emails publicly. You can simply export emails of LinkedIn contacts and send an awesome pitch they cannot just ignore. And BAM! You get a reply from your favourite prospect.
Build Your Profile
Okay. So, you want to do business on LinkedIn. However, have you wondered why someone would do business with you when they know almost nothing about you?
It's 2021, and without a proper online presence, you are just ANOTHER among millions. Hurts? Yes, it may, but that's the reality. Without a brand, you are honestly nothing in front of your prospects.
If you want your prospects to work with you, first a robust online presence on LinkedIn.
Start by optimizing your profile in such a way that highlights the products and services you offer.
Having a profile without a proper bio is like a product without a description. Even if the product is superior, nobody will know because it has no description. In the same way, if you don't have a proper bio, people won't understand who you are and what you do, especially, if you are looking to build a brand, it is a must.
To build a perfect bio, talk about yourself. Give a short introduction of who you are, what do you do, what are your experiences, what is your aim on the platform, and a bit of sarcasm. That's all you need.
In the vast digital world, a profile picture is what reminds the viewers that there is actually a human behind the profile and not a robot.
For the perfect profile picture, make sure you dress appropriately for their role by wearing attire that compliments the body style, hair, and skin tone. While taking a picture, make sure you are smiling with eye contact with the camera, making you appear confident.
Create A Strong Portfolio
No business can stand without a portfolio. If you want to woo your prospects, make sure you build a business portfolio with all your top-notch projects under one roof. And no, don't just add a few random links to a PDF and call it a portfolio. Even if you have great projects under your sleeves, if your presentation sucks, so will your chances of acquiring your prospects.
You can hire a proper portfolio designer, who can create a custom design that represents YOU and YOUR business uniquely.
Post Content
If you still don't know the importance of posting content on LinkedIn, you are probably living under a rock.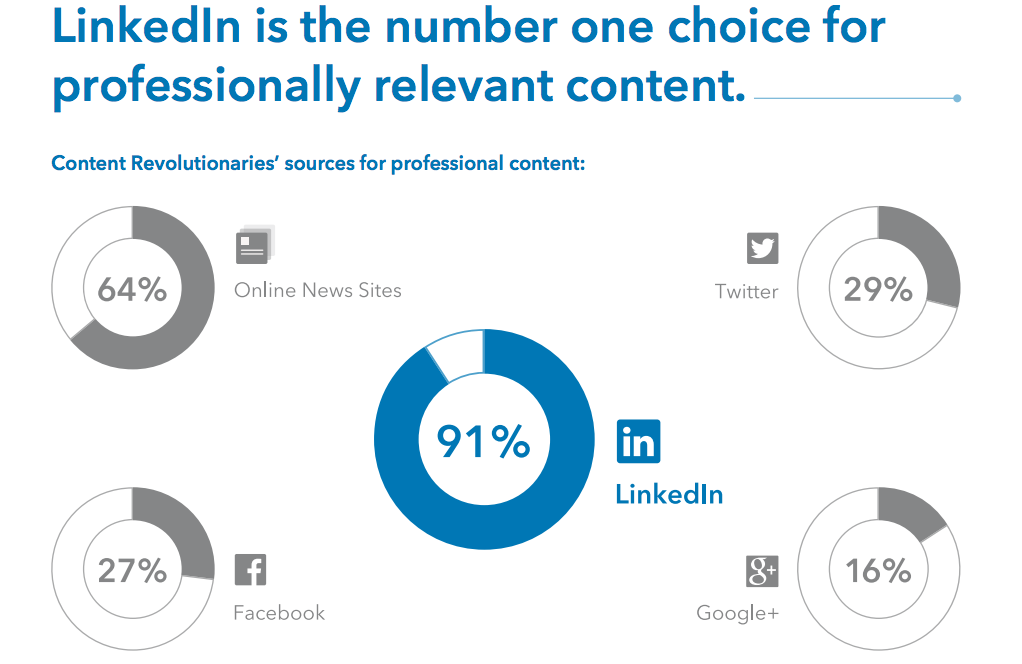 (Source)
Building your online presence doesn't mean writing a bio and posting a couple of things on LinkedIn. If you are building a brand on LinkedIn, you must keep in mind that you should be able to make an impression in your reader's minds and connect with them.
Build A Brand
While building a brand on LinkedIn, you must not be limited to posting only things related to your professional life. For best results, go ahead and share relevant news articles, stats, insights from experiences, and even stories. In this digital world, if something really connects two people from two different sides of the world, it has to be stories, even for business people.
Is there any shortcut? You may not have enough followers as you start building your brand on LinkedIn, but there's an easy approach to reach more people at the same time.
Use the power of storytelling. Yes, you heard that right. Enlightening your audience about your company through frequent status updates, with stories revolving around you, your brand, and your products. With time, your audience will gradually start noticing you and your brand, and some will definitely turn out to be your clients.
And one more thing – don't leave if you don't see any results. It takes time. Be consistent.
Oh, by the way, don't forget to include CTAs in your posts.
Like your bio, your post captions also have a bigger role to play. Rather than posting with any random caption, try posting with something that will drive your viewers to your profile/website.
Niche Down 
People often complain about starting a new business and not gaining enough leads and conversion, despite having a great portfolio.
The reason? Well, if you try targeting too many industries at the same time, it will obviously not bear any result.
Ask yourself the question – who wants to see you/your products?
As soon as you narrow down to a specific niche, focus only on that first.
Pitching alone cannot help if you are showcasing your business to the wrong audience. Hence, focus only on a single niche at a time, observe and hit the bull's eye.
Do Networking 
Networking is a great way to make business connections in your respective industry with top professionals, not limited to any geographical area.
As the saying goes, "your network is net worth"; you never know what opportunities arise from the connections you make by engaging with them.
Yes, finding the right person to follow may seem a bit difficult at the start. Hence, to save your time, while browsing your Linkedin feed, look for the posts that interest you. Once you find those, look into the comment section and follow those whose comments/opinions resonate with you.
"Networking is an investment in your business. It takes time, and when done correctly, can yield great results for years to come." – Diane Helbig
Engage More & More 
Even if you are doing all the above-mentioned stuff, don't forget to engage with other accounts on LinkedIn. Research shows that if you engage with others more often, the chances of people recognizing you and your brand doubles.
It also acts as free publicity since you will be liking and commenting on others' posts, have fruitful conversation threads, and whatnot.
Who knows if your favourite prospects find your comments interesting and approach you directly for a business query.
"Engage rather than sell … Work as a co-creator, not a marketer." – Tom H. C. Anderson
Don't Spam 
Think twice before selling, and don't end up selling at the first impression. Effective LinkedIn prospecting isn't throwing your sales pitch on a prospect's face.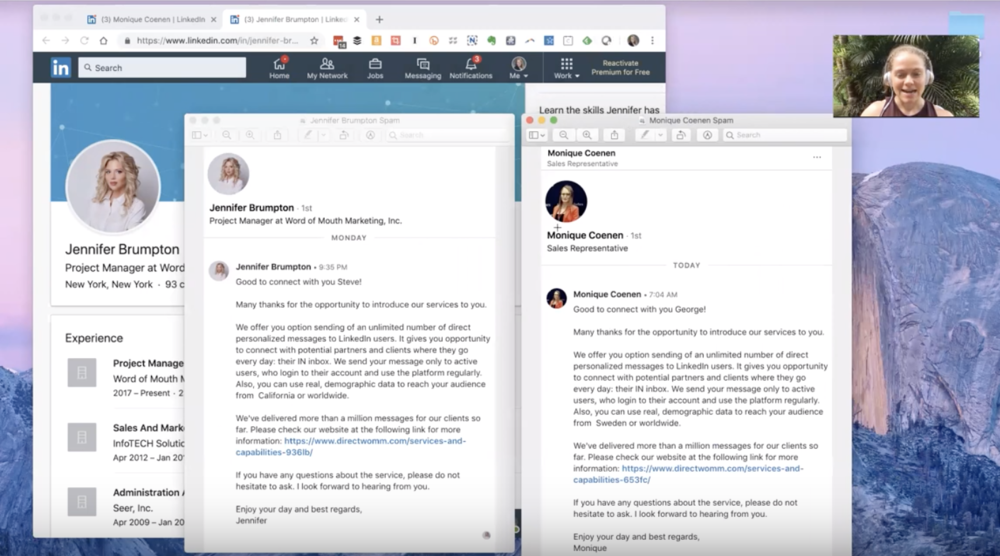 (Source)
Even if you are connecting with them for business reasons, don't immediately jump into sales. Rather, go ahead and say "hello", ask how they are doing, try building a relationship, provide value, and then politely go ahead with your business approach. etc.
Once you build a decent relationship, talk about why your product/service stands apart, and how it can ease other's lives. People will only be interested to buy something if they can use it to ease their lives. Otherwise, there are thousands of other generic names out there.
Attend Webinar And Workshops 
As unusual as it seems, attending webinars does help to get leads and turn them into clients.
LinkedIn users love to attend such events, gain and share insights, interact with fellow users, and so on. Hence, if you attend such events, you will get an opportunity to connect with them directly, talk about their pain points, and whatnot! You may even get a chance to interact with CEOs from fortune 500 companies. Who knows?
Go for it. Even if you don't convert anyone, you will get to learn a lot of things that can help you to improve your products/services.
Get A Professional Website 
Trying to make your brand more believable?
It's common for viewers to think – what is a good brand without a good website? Invest your time to create an appealing website with your portfolio, your contact information, and CTAs to funnel your leads and conversions.
Sure make it user-friendly and authentic so that your prospects can trust you and your brand.
Conclusion
Now that we have come to the end of the article, hope you are clear on what you should be doing to make sure your leads are covering more and more using these tips on LinkedIn.
If you still have more questions, feel free to drop them here.
About The Author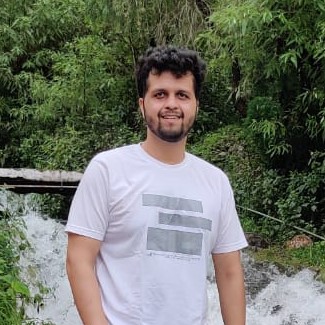 Saket Aggarwal is the founder and CEO of Digital Gratified – a Digital Marketing & Web Development company helping international businesses grow their business.
---