10 Hacks For Repurposing Content
Content is everywhere these days, not just in blog posts. People create new content every day in video and graphic form to engage with and educate an audience.
But perhaps you have already written content that you want to repurpose, whether for a new audience or to re-engage your current one.
We'll walk you through all the different ways to repurpose content and leave you with some new sources for going one step further.
Why Repurpose Content?
We should first note that when we say "repurpose," we do not mean "revamp." There's a subtle difference between the two.

To "revamp" something, you keep the format the same. A blog post will stay a blog post, or a video will stay a video. All you do is just add new content to keep it relevant.
When you "repurpose" content, you change the formatting to reach a wider audience.
So a blog post would become an e-book, or an e-book might become a podcast episode. It takes a lot more work than just revamping because you're changing content to fit into a whole new template.
Benefits of Repurposing Content
Reinforcing your message across multiple platforms
Reaching new audiences with different ways of consuming content
Diversifying your content
Extending your best work to other platforms
Cover various stages of the buyer's journey
Create A Podcast Out Of Blog Posts
Creating a podcast from a blog post is among the easiest ways to repurpose content. You already have all the content you need to create a script.
Plus, it repurposes reading content into listening content since the rate of podcast and audio consumption is growing.
Take a look at your backlog of blog posts and see which ones you can make a suitable script from. You don't want to just read the post itself. You can invest a few asides or extra bits where you talk to your audience, rather than just reading the post.
Make sure you invest in a good microphone. Besides the quality of your writing, the sound quality makes a difference in whether people keep listening to your podcast.
Vice versa, you could turn podcasts into blog posts.
Don't worry: you don't have to type out your podcast transcript word for word by yourself. That would take too long. Instead, you can use a program that transcribes audio, which you can edit later.
When you turn spoken audio into written text, you have a chance to add more visuals to the piece. Consider adding pictures, infographics, or just plain white space to indicate a pause in the conversation.
If there are gaps in the information, go ahead and fill them in.
Make An Infographic
If you use social media platforms like Pinterest and Instagram, you won't have the space to write long-form content.
Instead, you'll engage your reader with colors, pictures, and quick-glance stats to get your message across.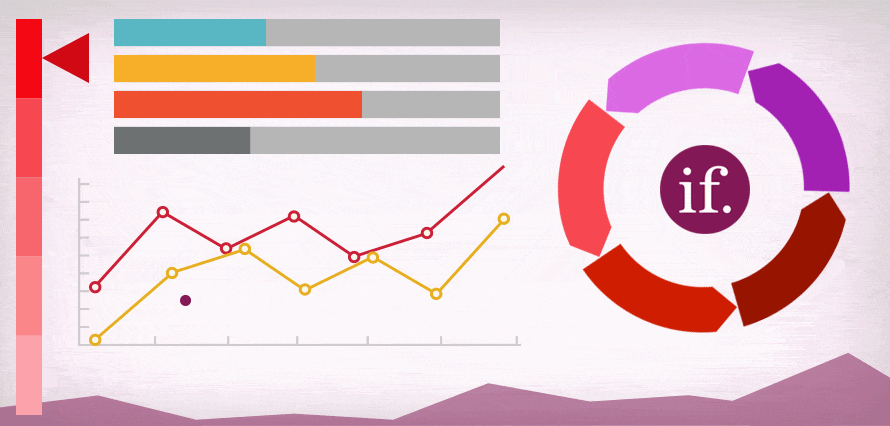 Identify the most critical content in your blog post. Ask yourself what the main takeaways are and what the primary purpose of the content is.
Take the essential information you want your audience to learn, and you have the content for your infographic.
Decide what visual template would resonate best with your audience. You can use things like a flow chart, timeline, visual comparison, list infographic, and so on. Don't be afraid to get creative, but try not to squeeze too much conflict into one infographic.
One other important thing is to embed the code underneath your infographic. That way, people can share it across social media platforms and download it.
Emails = Blog Posts
If you want your blog content to reach readers as soon as it's published, email is a great way to get the word out. Or, instead, you can take your blog content and turn it into a readable email.
You can also draft email campaigns where all your blog posts are pulled together in one place as a newsletter. You aren't necessarily repurposing the blog posts, but they're all together where all your subscribers can see them.
Software like MailChimp or Outfunnel can help with that.
You might also use any infographics you have created and share them through email. People share content like infographics and lists the most on the internet, so feel free to condense your material into lists.
One Caption For All Social Platforms
While social media platforms have different purposes, you can usually use the same method for creating captions across all of them, whether it's Instagram, Pinterest, or LinkedIn.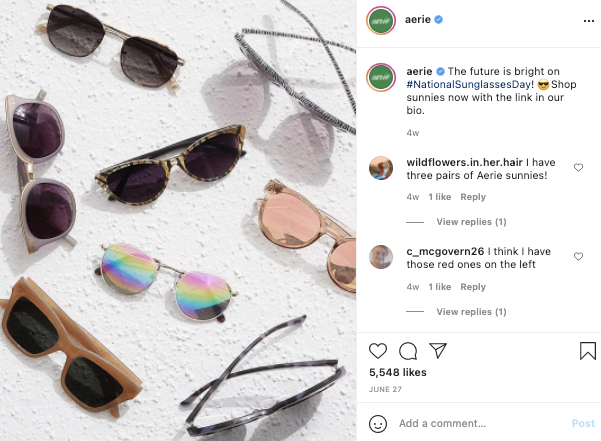 Whatever you say, you usually want to start a conversation with your audience.
You want to ask your audience open-ended questions, which can get them talking to you or each other—asking questions that garner "yes" or "no" answers are simple but not that engaging.
Sometimes, you can use a CTA or call to action. If you have something you're trying to sell or show to your audience, you want to encourage them to click on a link. Don't use a CTA in every single post.
Your audience might soon get tired of taking extra steps.
Most importantly, you want your caption to add value to your customers. Whether you make them laugh or inspire them, there must be something the customer can take with them.
Break Long Content Down Into Shorter Bites
We write short-form content for the same reason that we create infographics. People want to get answers fast, and if they cannot get it in a few seconds, they'll click away for something different.
You can break up long content by making it skimmable. Add subheadings, lists, and pictures: anything that might draw your reader's attention. Add bolded, italicized, or capitalized text to draw attention to the most critical parts.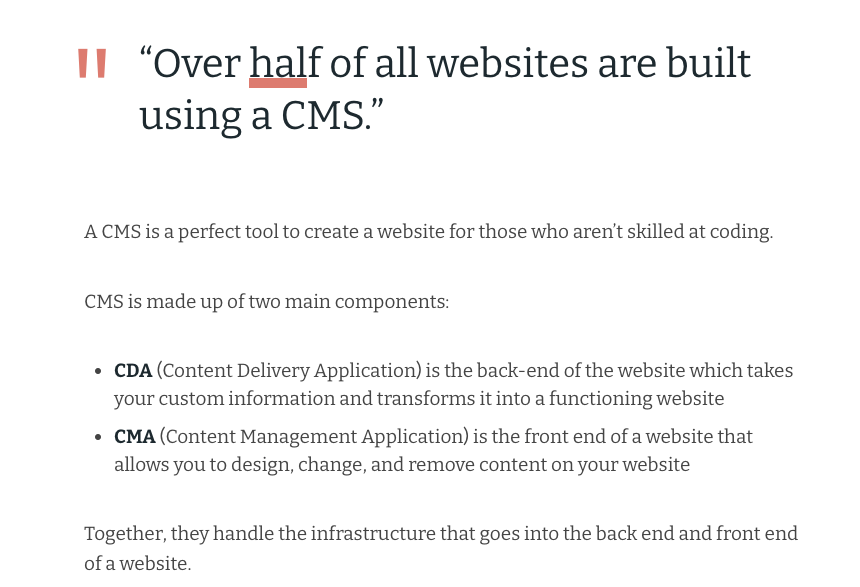 Sometimes, some white space can give your reader a visual break. You might even take advantage of that white space and add a picture or graphic.
Also, consider making a series out of a long post. If you have a post longer than 3,000 words, covering multiple aspects of one big thing, it might be time to make it a series of shorter, more in-depth articles.
If you've posted a longer video, consider how many "shorts" you might make out of it. YouTube, in particular, has taken advantage of short-form content.
You can squeeze several minutes' worth of film into under a minute, giving consumers a complete video experience with all the fat trimmed off.
Videos and Podcasts Are One And The Same
Videos and podcasts serve the same purpose: to give visual or audio content for people to consume, sometimes while they multitask.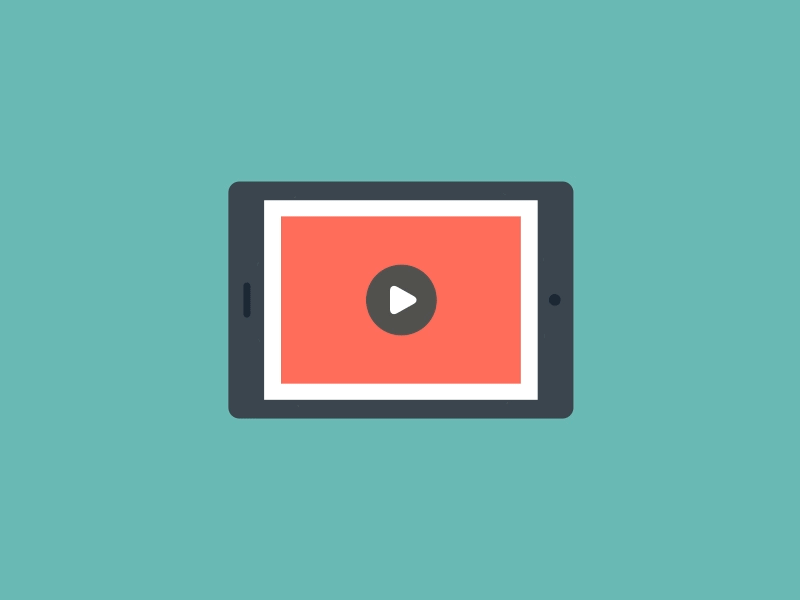 Take YouTube, for example. It is home to plenty of regular and viral videos that people watch, but it also hosts plenty of videos that you can listen to. That's why it's become a second platform for people to post podcast episodes.
It doesn't matter where you post podcast material, or whether it's a design podcast or something else, as long as you have an audience on the platform and people are eager to consume it there.
You might consider posting your podcast content on both YouTube and wherever you can host podcasts.
Create An Ebook Out Of Existing Content
If you've been considering writing an ebook, you might already have the material for it. With a whole backlog of blog posts and other written content, you can compile it all together.
Now, you can't just slap blog posts together and call it a book. You might have to put those blog posts through some editorial work before compiling them into an ebook. Make sure the material is up-to-date and relevant to your ebook audience.
Remember that you have solutions that people need for specific problems, so you need to frame the book as an easy-to-read guide for solving those problems.
Play around with the typography of your content. Make the headings easy to follow so your reader can find what they need. Pull quotes from the text to draw attention to some crucial points.
Before you put your ebook out there, have someone who is not involved with the project read it for clarity. This might require a few rounds before it's ready for publication.
Nowadays, many people publish ebooks and offer them to people in exchange for a place in their email database.
For example, you might come upon a website that talks about a given subject. You read through the website and discover crucial pieces of information missing, and they are only available in a downloadable ebook.
The only way you can get this ebook is if you sign up to receive email alerts from the website.
Use Blog And Email Content In Social Media Captions
You can get people's attention on social media in two ways: a catchy visual and a caption detailing what the post is about.
While sometimes you might try to come up with a catchy caption on your own, the best caption might already come from the content you're trying to share.
Think about the purpose of the piece and what the most important takeaway is. You can pull that direct quote, or a summary of it, from the post and use it as your caption.
While social media is excellent for sharing content, you want to get people engaged with it. So use a CTA. If you're sharing content for a book you've written, you can tell people where to buy it.
If you've included a CTA, don't use "click here" as your anchor text. Sometimes you can say "click the link in our bio" so they can see where they're going when they complete the CTA.
Keep the caption short, and say as much as you can in as few words as you can. The caption should do some heavy lifting but not carry the weight of the whole post.
The visual you use can convey the purpose of the post, while the caption fills in any blanks.
Use Lines From Podcasts Or Videos As Social Posts
This tip combines the previous point about pulling quotes from blogs and another about making infographics. Here, you're taking quotes from your content and making them into infographics to use as social posts.
As we've said, most consumers are visual learners and would prefer to have a quick summary of the content.
Thus, you can take one line from a blog post or video and make an infographic that grabs your reader's attention and conveys your message.
Your audience can still engage with posts like these. They can download the infographic or do the usual liking and commenting. As long as the visual uses engaging colors, your brand's color palette, has an interesting focal point, and has a relevant message.
Create Audiograms
Many content creators try to engage their podcast audience with unique title cards or pictures. Another way to engage is to create audiograms, which, in a nutshell, are videos showing the wavelengths of audio tracks.

For example, you would put together a video with your podcast's title card or other relevant visuals. The rest of the screen shows the wavelengths of your podcast audio and a transcript of the podcast's script.
GetAudiogram is a nice example of creating audiograms across all social media platforms.
You can pick colors, pictures for cover art, and other visuals and create a professional-looking audiogram to post anywhere you need. You would first upload the audio, put together the visual template, and you're ready to post.
Conclusion
The content creation landscape is ever-changing.
Even after you've published content and then repurposed it into something else, you might find information gaps to fill in.
Both the fun and pain of repurposing content are that there are so many ways to do it. So many platforms are available to reach different audiences, but the content you create can quickly adapt to all of them.
Whether you're creating shareable infographics, audiograms, podcasts, or any other social media platform, you can reach your audience with the right content.