Why Managed VPS hosting is the Optimal Solution for your Website?
---
As businesses grow in size and complexity, they need a reliable hosting solution that caters to their mushrooming infrastructure needs without overstraining their IT budget. VPS or virtual private server hosting emerges as a suitable hosting solution in such cases.
For those who don't know, VPS or virtual private server is created when a large physical server gets partitioned into many smaller virtualized servers. Each virtualized server functions in a sandboxed environment and runs with its set of dedicated resources. 
In VPS hosting, multiple websites share the same physical server but are hosted on different virtual servers. As a result, each website runs independently of the others. 
VPS hosting service providers offer either managed or unmanaged hosting solution. A managed VPS hosting solution is the one where your service provider takes care of the day-to-day tasks associated with server management. These can include installing new software, applying security patches and updating the core. In unmanaged hosting, you have to manage all these tasks on your own. 
Businesses these days are increasingly choosing managed hosting solutions as such solutions eliminate the need for hiring staff for server management, allowing them to focus on their core competencies. 
So, what benefits does a managed
VPS hosting
solution offer? Let us deep dive and find out.
Enhanced Security –

In managed VPS hosting, your host performs the requisite security configurations on your behalf. This way you get to dedicate more time for your core operations, without being bogged down by technical issues. Managed VPS hosts have an array of advanced tools and software that fix security issues and ward off threats. They scan the OS for malware and implement security audits at scheduled intervals, this facilitates pro-active detection and patching of vulnerabilities. The managed service provider also install security mechanisms to safeguard your applications from phishing and DDoS attacks. In contrast, unmanaged hosting does not offer any such perks. As a result, you have to carry out the aforementioned tasks on your own or hire a technical specialist.

Efficient Monitoring of Server –

In managed VPS hosting, your server gets monitored regularly. This helps in early detection of anomalies that can metamorphose into major technical hassles and keep your business offline for long hours causing you to lose considerable revenue.  A managed VPS host scans your server at regular intervals. As a result, server hardware, operating system, network traffic, applications, memory and disc usage are monitored extensively, allowing your server to run at peak levels all the time.

Round-the-Clock Support –

Every organization, regardless of the size or line of operation, faces technical issues at some point in time. If not adequately addressed, these issues can jeopardize your operations wreaking havoc for your business. In managed VPS hosting, you get round-the-clock support through dedicated professionals who can be contacted anytime on all days, including holidays. This allows you to resolve issues within the timeframe specified in the Service Level Agreement (SLA) and execute operations in a seamless manner. 

Automated Back-Up –

With managed hosting, you don't need to worry about the loss of your valuable data. Reliable VPS hosts create an automated backup of your server data and have a robust disaster recovery plan to prevent loss of business-critical data. In contrast, unmanaged hosting offers no such features, so you have to take steps to prevent loss of data. In case you fail to take timely action, you risk losing critical data. 

Control Panel –

In managed server hosting, you get a control panel to manage your hosting account and applications in the most efficient manner. A control panel acts as a user interface for handling administrative tasks such as adding new websites to the server, creating databases, accessing logs, DNS records and viewing performance statistics. Of course, you can install a control panel to manage an unmanaged server. But here, you either need the skills to manage it or hire a

professional to manage

it. 

Cost Savings –

Unmanaged hosting plan is typically cheaper than its managed counterpart. But if you take into account all the expenses incurred in running an unmanaged server, managed hosting appears to be far more economical in the long run. Unmanaged hosting plans often involve ad-hoc expenses that you may not consider while purchasing. These expenses may be related to system failure, data breach, server downtime and so on. Managed hosting solutions keep your servers in good condition allowing you to stave off major technical issues that can cost you exorbitantly.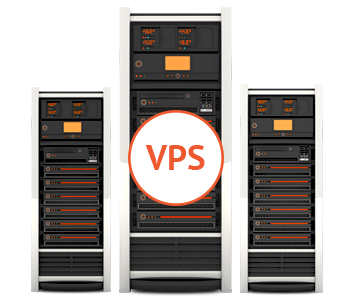 Key Takeaways
In light of the benefits, it confers upon your business, managed hosting is a highly recommended option. A managed hosting solution secures your website, monitors your servers efficaciously, offers round-the-clock support, creates an automated backup of your data, all this at a little extra cost. A managed hosting solution adds tremendous value to your business.
For a great review of WordPress hosting check out this guide from 10 web Blog  – 10 Best Managed WordPress Hosting Platforms (2020) or our own reviews section.
Author Bio: 
Parul Singh is an author at Go4hosting. She loves to write about technology, particularly big data analytics, blockchain and next-generation hosting solutions.
---