Why It's Good To Review Your Digital Prototype Before Release
---
A great design comes out after the culmination of trial and error, which should start in a preliminary plan or prototype. Prototyping puts an end to lengthy debates about the product design choices that work or need some polishing. It promotes team collaboration and sound financial investment by preserving raw materials and avoiding mass production failure.
Digital prototyping is one way to accomplish your design goals for your app and website. This term refers to quickly and tangibly testing product designs and user solutions of a software or hardware prototype. By reading this article further, you will better understand the importance of reviewing your digital prototype before release.
Conduct Usability Testing To Promote Empowerment
Digital product prototyping entails usability testing, which refers to seeing how easy it is to use something by testing the product with real users to promote customer empowerment. While the users are completing the assigned tasks, researchers note important observations and review results to determine where users experience confusion or encounter problems.
Here are the advantages of usability testing that could empower users:
Users Have A Say: You can focus your project team by obtaining direct feedback from your target audience.
Users Determine Faults: Resolve internal debates by testing the issues to determine how users react to various options being discussed
Users Judge Results: Through user feedback and reactions, your team can highlight and review potential problems and solutions before the final product launches.
Overcome Usability Issues
After digital product prototyping or usability testing, recommendations are made to overcome usability issues and provide end users the perfect design and functionality that will bring forth greater independence, reliability, and worthy investment.
For example, a children's game app undergoes usability testing for game developers to find out how players can be empowered to make sound decisions with minimal interference and gentle guidance. Game animators and developers work closely together to review the digital product prototype of the game app by testing navigation options and visual concepts to come up with the best design.
Check the following key signs that the usability of your app or website is not optimal:
Bad First Impression: A good first app or website impression can be described as fast-loading and having a well-structured front page. On the other hand, a bad impression is the reverse. Users can easily become distracted by a slow-loading app or website and too many animated graphics.
Complicated Navigation: It's crucial for your website pages to explain themselves. They should allow visitors to access the main directory page in just three clicks or less. Reviewing your digital prototype before release can help identify any flaws in the navigation of your app or website.
Lack Of Consistency: This usability issue must be addressed in prototyping. A great digital product design should have consistent colors, graphics, fonts, and information format to prevent users from thinking they have landed on a different app or website.
Minimizes Product Failure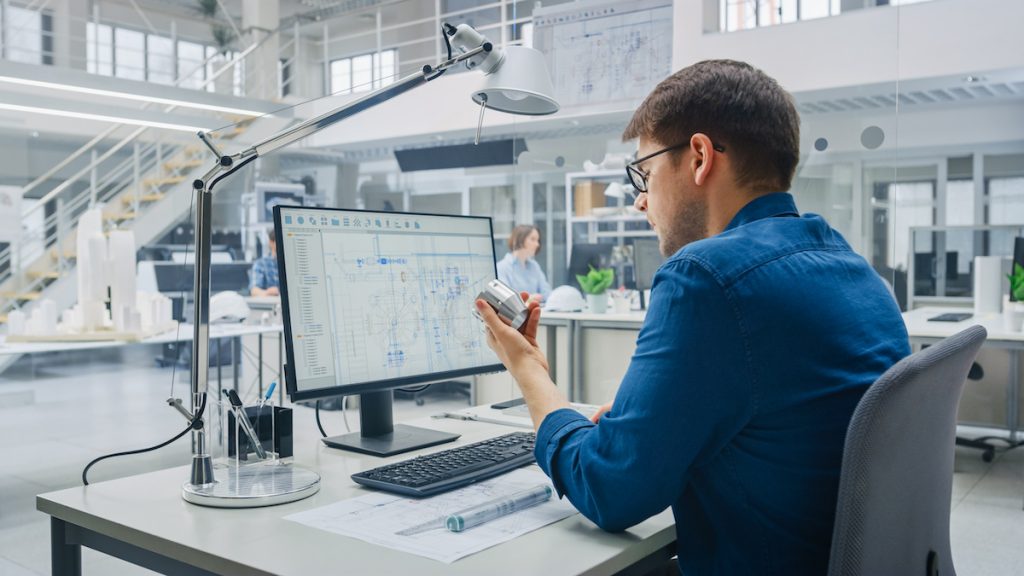 When your digital product design team meets the expectations and needs of end users, it minimizes product failure. Reviewing prototypes gives you insightful ideas as to the best ways to resolve issues that arise during usage. You can then adjust your other digital strategies to enhance your product more. For instance, the SEO basics can be simplified to help maximize your website's reach.
Take a look at the following types of digital product usability testing that will help minimize product failure:
Comparative Usability Testing: It is used to compare the functionality and usability of an app or website against competitor or peer apps or sites. Also, this prototyping can be used in comparing two designs to help establish which one provides the best user experience.
Explorative Usability Testing: It establishes the content and functionality of a new product before its release to ensure meeting user needs. Also, explorative usability testing highlights any market gaps and shows where your team should focus on product design efforts through realistic scenarios.
Usability Evaluation: It involves testing an updated or new service before or after product launch, introducing users to the new product design. The primary purpose of conducting usability evaluation is to fix potential issues before launching the product to provide a positive user experience.
Conclusion
Digital product prototyping involves usability testing, which assesses the ease of use and intuitiveness of a prototype before launching it to the public. There are many usability issues that digital products commonly experience, such as lack of consistency and navigation issues—and prototyping resolves all of these. Also, one of the business advantages of digital product prototyping includes minimizing the risk of product failure, which can be costly and time-consuming to resolve.
---