Why Graphic Design Is Important in Digital Marketing?
---
Introduction
We are all aware of what Graphic Design is. But what we might not know is how vital it is to a Digital Marketing strategy, and why it is such a necessity? This article will explain why Graphic Design is essential in Digital Marketing, and what new trends might be worth considering in the not-too-distant digital future.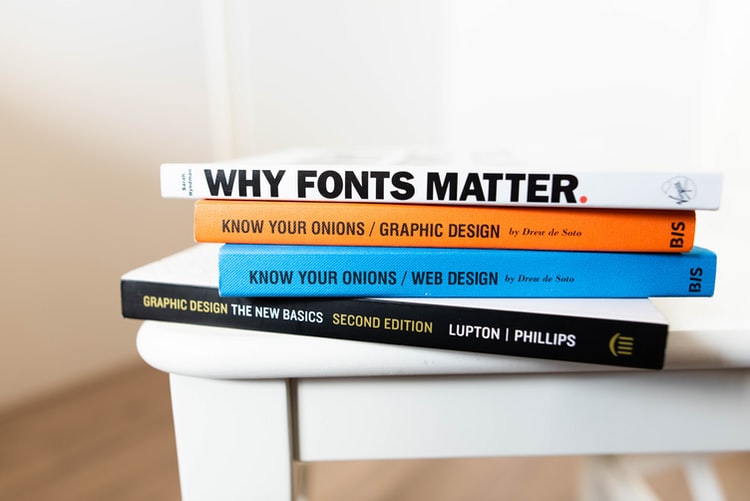 Establishing that initial 'perfect digital connection'
In our changing, fast-paced world, consumers will only provide you with a short attention span with which to seize. A clear visual (either static or dynamic) with a strong corresponding content piece is the key to grabbing that brief attention duration and converting it to a visit to your website. There, the potential consumer can review your products and services in more detail. This is called the 'perfect digital connection', and it can be confirmed that your digital marketing strategies (which will be delivered by graphic design) are working. As per the old saying – 'First impressions do count'.
Graphic Design, Digital Marketing and Brand Strategy
Graphic designers will build and deliver your unique style, identity and business tone – think about those famous logos where the companies are instantly recognisable and initiate unforgettable internal emotions towards that brand.
However, it is essential to realise that graphic design is not just a combination of images and colours. It signifies a deep connection with the history and business philosophy that constitutes an organisation. It should not only amaze people on what an incredible visual design it is, but it should also reflect the company's organic identity, how they conduct themselves in the corporate world, and importantly how they treat their customers.
Competitor Differentiation
Competitor differentiation can present itself in a variety of options. Digital differentiation is one strategy that companies use to market their goods and services in a fashion that sets them apart.
A company can be easily identified, who are not readily known, because of its graphic design. Creating and delivering your unique style is the way you can provide exceptional visibility; unique logo, business cards, websites and social media channels all provide striking contrasts compared to your competitors,
A professional designer creates stunning, eye-catching layouts that will impress consumers and further initiate visitor traffic to your website. Once a potential lead views a company's impressive advertisements, they are likely to inquire further about the product too,
Quality graphic designs add value to your company – You are also establishing your credibility and professional image. Quality visual imaging is not just pleasing to the consumer's eye – the genuine publicity will be your key to gaining the consumer's trust, enabling them more comfortable to do business with you,
Displaying quality graphic designs establishes a business's credibility and professional image.
The Internet channel has become saturated with digital advertising and marketing, and companies find it challenging to differentiate messaging from their competitors when everyone shares the same online message. But customer experience is proven to be the perfect tool to gain that competitive advantage over your rivals and help you stand out from your competitors.
Customer Experience and Digital Marketing
Here are some key statistics regarding Graphic Design in Digital Marketing:
The likes and shared on Infographics social media occur three times as much than any other information type,
Global mobile advertising expenditure reached an excess of $300 billion in 2020,
A video is 'shared' 1,200% more times than sharing a text or URL link,
Unique content, coupled with appealing and alluring graphics, can increase website traffic by up to 2,000%.
There is a direct relationship between customer experience and customer loyalty. Those businesses that understand, sustain, and nurture this connection will not only retain those customers, but see them recommend their products or services to a friend, colleague, or acquaintance.
Studies have shown that a compelling relationship exists between a customer's positive experience and their willingness to purchase again from the same company. And the essential tool companies use to maintain that positive customer experience is Digital Marketing. Newsletters, emails, personalised tweets and other social media channels target and foster that positive relationship between customers and their organisation's product and services.
Digital consistency matters to the consumer
Great graphic design and digital marketing summarise a business's ideas in a way that is pleasing to the consumer's eye. Potential buyers may not be willing to read a complicated or technical document trying to persuade them to purchase a product, but they will be amenable to study an image or view a short video, that will serve the same purpose. Additionally, a business's graphic design needs to be consistent. Your brand's representations should be either visually identical, or similar, to build trust and ensure that your brand is recognisable. Exceptional graphic design gives your business this much-needed consistency.
Conclusion
People, especially consumers, love to see positive and appealing images because it helps increase their recollection chances. The art of Graphic design, coupled with key marketing messaging via Digital Marketing, is essential in attracting potential customers' attention towards a business's goods and services. A Digital Marketing strategy, and corresponding plan, has become a necessity for companies to grow competitive in the digital world, and the ones that succeed will see the positive result on their financial bottom line.Writer: Kieran Fallon is the owner of Dublin Graphic Design Company Éire Graphic Design. We are here to help your organization become more memorable through designing striking logos, eye-grabbing flyers, posters that pop, exciting animated emails and dynamic lightweight digital advertising campaigns – always backed by flexible and insightful support.
---