Why Do You Need an IT Consultant For App Development?
---
Coming up with a unique and winning app idea with exceptional features and UX attributes is never easy, and we all agree on the importance of an app idea and its appropriate execution. An idea can be exceptional and worth building a phenomenally popular app, but executing the concept for building the desired app involves a lot of development knowledge, skills, and market exposure.
For implementing the app idea to shape a feature-rich, sophisticated, and entirely successful app, the developers' experience and expertise remain crucial. This is where an app development consultant with in-depth exposure to the success principles can really play a major role.
When should you hire an app development consultant?
Just when you think that you are all set to hire app developers for an app project, you need to ask whether the idea is completely validated or not particularly validating the idea and to figure out the development plan; you need to hire a consultant who has enough experience and expertise across a variety of app projects.
Here are some situations when hiring a consultant seems to be the ideal idea.
When the project has an extremely short deadline, the resources are extremely limited for the app project.
A consultant is required; whoever you need, frequent value additions through app updates or the project need to go through frequent code changes.
When the promoters and stakeholders of the app project come from a non-technical background requires technical guidance corresponding to documentation and development strategy.
An app project requires an expert with enough experience and exposure to unique app projects.
Hiring a consultant with a great track record and similar project exposure can leverage the benefits of cutting-edge tools, technologies, and programming languages.
You may also get the benefit of hiring a consultant when an app project faces several failed attempts to delive4 the expected user experience.
Let us now explain all the significant advantages of hiring an app development consultant for any app project.
App Strategy
It is destined to fail when you do not have a well-articulated plan for an app project. This is why strategic planning is so critical for any app's success. Many business apps simply fail to get the planning and strategy right. Building a winning app becomes easy or at least less challenging when you get this planning right.
Even when you have built a great app, making sure that the app continues to be used by the users for months is extremely difficult, and this is why experienced development consultants should do planning and strategy. Since the user audience can sometimes react differently, preparing a contingency plan is also important for an app project.
Ensuring the best data security
Any mobile app development project is vulnerable to a lot of security threats. Since you do not have complete control over the security safeguards of the device manufacturers, you cannot help by adhering to the best development practices and ensuring the latest security measures and safeguards.
On the other hand, for modern apps ensuring user privacy and meeting compliance standards is extremely important for building credibility and reputation. Since the violence of privacy can ultimately result in a total loss of reputation, costing you millions, there is nothing more important than privacy protection and data security measures. A development consultant can offer you the appropriate guidance in this respect if you are from a non-development background with no knowledge of these security requirements.
Skill development and project guidance
For most companies trying to build their mobile apps, fully-fledged outsourcing often remains a challenge since they do not have the necessary experience in remote project management. But the in-house team of developers often requires skill development and training on the latest technologies, tools, and development methodologies. This is one area where app development consultants can really come as rescuers.
Typically, a mobile app consultant firm can also be a remote development company with a strong team of project managers and experts who can work with you for skill development and training of the existing developers. A quality team of remote developers coupled with a consultant dedicated to skill building can ensure great results.
App promotion and marketing
Building a great app doesn't guarantee instant success and market traction. An app needs to be marketed to ensure that the app is easily discovered and downloaded. You may have a great team of skilled developers but lack the marketing knowledge and expertise to help your app gain traction quickly. This is where some app consultants with great marketing experience can be very useful.
Some basics, like researching the target audience and creating a strategy that fits the development and marketing budget, can even be out of reach for the existing capabilities. App consultants with prior marketing experience can always fine-tune your marketing plan.
You have the flexibility to take care of your basic business.
For any business, all the ongoing IT activities throughout the business lifecycle consume a lot of time and resources. Now when any business takes care of these responsibilities corresponding to an app project, there can be a shortfall of adequate resources, or there can be inadequate concentration for the app project. This is where app development consultants can be extremely helpful.
Some of the key areas app consultants can play a very effective role include:
Business process redesign.
Creating an efficient development strategy.
Ensuring optimum efficiency at a reduced cost.
Boosting staff productivity to the maximum and software performance tracking.
For taking care of all these, app consultants can play an effective role.
Wrapping Up
App development, starting from the validation of the idea to the project execution to deployment and marketing to value additions, every step involves a lot of expertise that every business may not be disposed of too. Hiring expert app consultants with tremendous project exposure can be effective.
Author Bio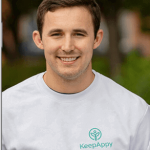 ​​Will Ben Sims is CEO of Cerdonis Technologies LLC – A software development company that provides a wide range of app development services. Will ben and his team have developed a number of mobile application solutions for various business. Apart from his professional life, Will ben is very good at playing rugby.
---