Why Businesses Are Switching To Sales Outsourcing Services
---
It's a truism among business leaders that one of the most important things a business can do to survive is to adapt to change. Consumers' behavior, the shifting market forces, technological advancements, changing business models, health concerns, and others are shaping the future of businesses everywhere.
The current crop of sales leaders now faces a market that's increasingly becoming more dependent on the Internet. And, due to economic uncertainties, the need for an expanding market is crucial.
The Sales Outsourcing Pivot
Selling goods and services has changed. A straightforward process of selling and buying has now been modified to a more complex process that includes consumer behaviors, social influences, relevant content, and other factors tied to analytics.
If you want speed, focus, and scalability—the ability of your business to adjust to increasing outputs, whether in sales or leads—to be among your company's strengths, pivoting to sales outsourcing is a reliable method of getting the support you'll need while you're concentrating on other crucial tasks. Things in sales have changed since the pre-COVID days, and sales departments need all the advantages they can get.
Sales outsourcing provides organizations a choice to have sales-focused professionals who have business contacts everywhere, and an established, scalable network ready to be tapped. Additionally, not only will you and your own team be exposed to new ideas, but you'd also be privy to useful industry practices and other resources.
Reasons Businesses Are Switching To Sales Outsourcing Services
Outsourcing sales is an accepted and practical choice for companies in various industries. It helps companies address issues and provide help at the beginning of their sales and marketing strategies. Sales outsourcing has become fairly common because of the many benefits it affords businesses.
Here are some of the reasons why businesses are switching to sales outsourcing services:
Lower Risk, Cheaper Cost
One of the most common reasons why organizations use sales outsourcing is that they won't have to hire and train sales and marketing people. This would save you money, which could be used in other projects. You're assured that they have an experienced and dependable team that can do the work, but not costing as much as a full-time in-house sales team.
An outsourced sales team could also provide you with team members who possess the required skillsets that companies like yours need, without having to go through the trouble of hiring and training new employees, including finding and building office spaces for them.
Saves Time
Sales outsourcing could also save you not only money, but time as well. Business persons like yourself deal with a lot of things, and with an outsourced marketing and sales team, you'd have more time to focus on product or service development, market development, or market/target audience research.
You won't have to spend time worrying about whether your sales team is hitting their targets. Instead, you'd have an outsourced team focusing on their field of expertise—sales.
Sales And Marketing Flexibility
Another reason why businesses are switching to sales outsourcing is to have the ability to quickly adjust to changing market conditions. For example, if you need more salespeople, or you want to shift your focus to another market segment, an outsourced sales group, with their existing network, can easily accommodate your needs.
Relying on your own sales team to display that kind of flexibility at such short notice may not be possible. Some adjustments could take time. If you're faced with circumstances that require scalability within a short timeframe, your team could likely fall short.
Experience, Talent, And Expertise At Your Disposal
Using an outsourced sales group also means you have a team that has done the tasks you require numerous times before. They'd be already familiar with what you require, and you don't have to spend valuable resources to build a sales team that's up to snuff. Sales specialists from outside could also provide fresh perspectives and new insights.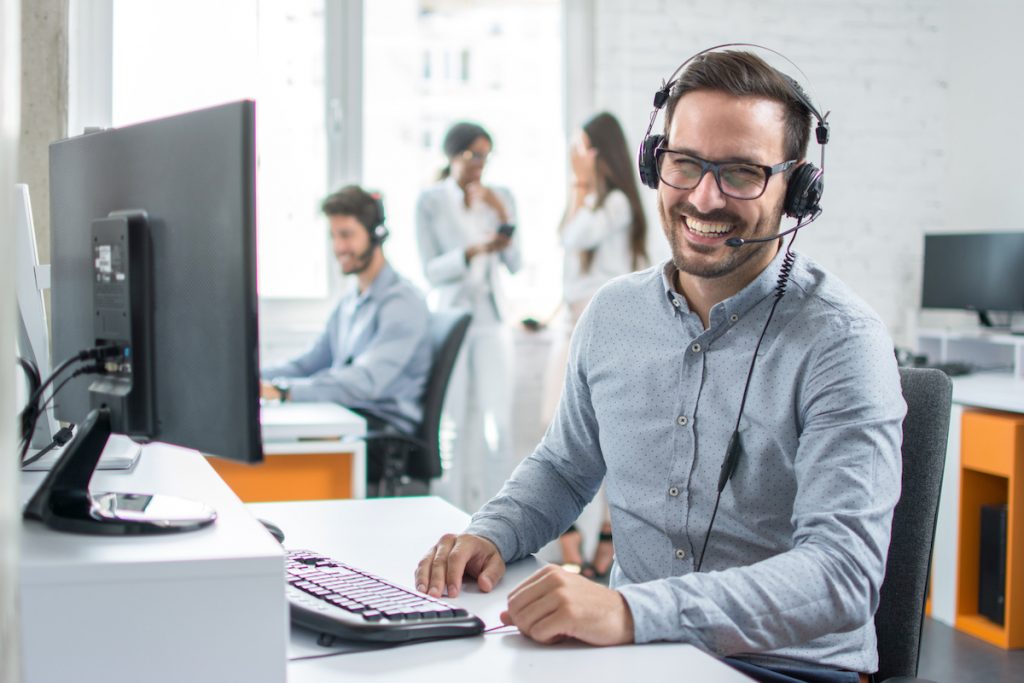 Outsourced sales teams are usually used to working with companies from various industries, so they have some experience in recognizing transferable skills to deal with certain problems. Additionally, an in-house team could develop parochial views borne out of familiarity, and may cling to obsolete tools and techniques without considering other choices. By outsourcing, you'll have a chance to try out new ideas from people with fresh perspectives.
Access To Technological Tools
A company's ability to adapt is crucial for its survival, that's why modernizing the technological infrastructure for sales should always be one of the priorities. Data collection and analysis, use of analytics, a secure and up-to-date data center, and cybersecurity, are among the critical tools that a modern business should have.
Having a partner that could provide your company with these technological tools is a great advantage. An outsourced partner with analytics tools could give you the insights you need to make your business a competitive one.
Conclusion
Changing times require flexibility, and those who refuse to face the new realities are in danger of going extinct. That's why more and more organizations are using outsourced sales groups. They cost less, they have the expertise and the experience, they're flexible, and they have the technological tools, among other things.
The pivot to sales outsourcing, for many businesses, is proving to be the crucial change that could make them successfully navigate the new business milieu.
---