What is the Best B2B Marketing Approach in 2021 – Inbound and Outbound Sales Lead Generators
What's the difference between inbound and outbound sales lead generators?
A successful business strives to expand its scale while finding and attracting potential customers. If chosen correctly, sales lead generators will allow a company to reach a totally new profit level. Simultaneously, business goals are achieved when its owner does not just copy someone else's model or apply standard principles but creates a unique approach that fully meets its characteristics and needs.
One of the most effective ways is business-to-business lead generation at Belkins, where experts develop and implement tailor-made solutions for each customer, allowing them to maximize sales and get a high ROI. However, to understand which strategy is the best for your company, you need to know its basic principles and differences.
In this article, we are going to:
consider the most powerful marketing lead generators and their aspects;
investigate the difference between inbound and outbound approaches;
figure out which type of marketing will suit your needs best.
What is Inbound Marketing Lead Generation?
Applying this concept, the company attracts B2B leads to the website by creating quality information to transform them into potential customers. The goal of this approach is to increase the brand's online presence. It includes preparing and posting useful and SEO-optimized content on blogs and social networks; holding events and webinars to help the target audience. Through inbound marketing, a company builds trust with its customers.
Such an approach can be described in the following sequence. The buyer has a problem. They find potential and effective ways to solve it on your website or social network. They compare the solutions and find the most suitable one that fully meets their needs. Finally, they decide on the purchase and then buy your product or service. The bottom line is to create different types of quality content that fits each stage of the buyer's journey to encourage a potential customer to make a purchasing decision faster.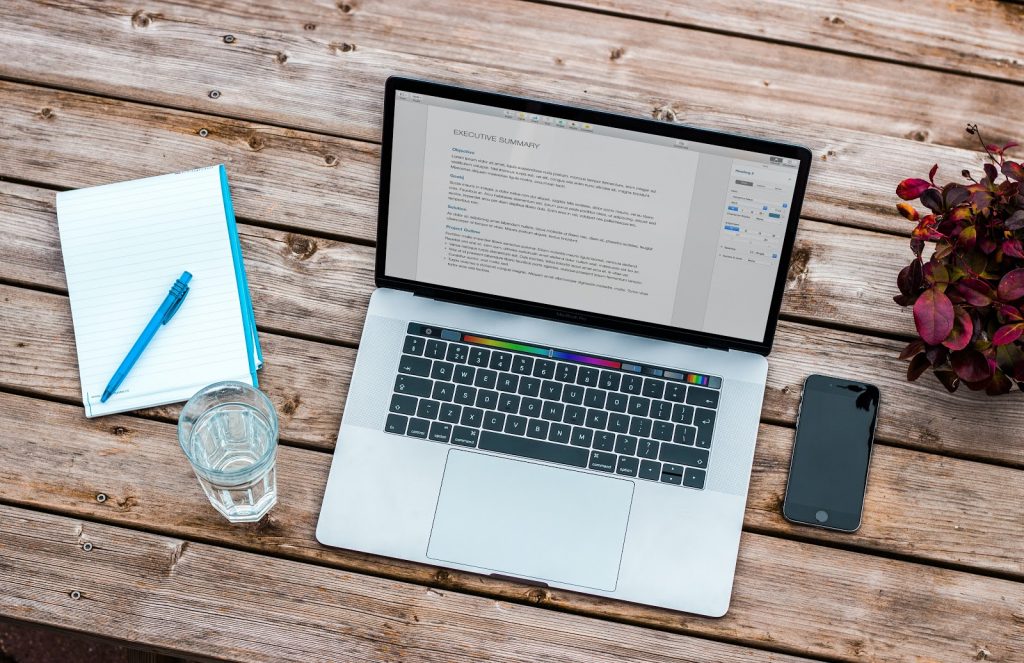 Source: https://unsplash.com/photos/n8Qb1ZAkK88
Pros of Inbound Marketing as a B2B Lead Generation Tool
Inbound marketing has been successfully used in many industries to generate leads productively, and here are its strengths:
#1 It Provides Cost-Effective Solutions
The good news is that inbound marketing allows you to drive high traffic to your website or social media accounts at a relatively low cost.
#2 It Increases Brand Awareness
Lots of clients are ready to share useful information with others if it resolves "painful" issues and helps to find a solution. As a result, you get an extra influx of potential customers.
#3 It Helps to Generate Relevant Business Leads
The biggest advantage of this strategy is that you attract more potential buyers based on useful information. The lack of aggressive marketing and the client's ability to make their own decisions increases the level of trust in your brand. This is an excellent basis for long-term cooperation.
#4 It Creates Authority
By delivering quality, accessible, and understandable content, you make your audience believe that you are an expert. Such an approach also positively affects an increase in sales. Among the two suppliers with similar products, the one possessing an industry authority will drive more sales.
#5 It Has No Expiration Date
Another significant advantage is that the content you create will always work. Having posted useful and well-optimized information once, you will continuously generate traffic.
#6 It Unites Marketing and Sales Departments
With this approach, both departments are joining forces and make sales more efficient. Together they create useful content and promotion principles that increase conversions and support quality for existing customers.
Cons of Inbound Marketing as a B2B Lead Generation Tool
With all the positive aspects of outbound marketing, it has several significant weaknesses.
#1 It Takes Time to See the Results
Many marketing professionals point out that it will take at least a year and a half for this strategy to start working. This is because you have to create a large amount of useful content (including videos) and attract subscribers on social networks. But when all the processes are set correctly, business leads will start coming to you.
#2 It Makes Measuring Performance Indicators More Difficult
You will have to determine the productivity of each article, each keyword separately. This will require a lot of effort and significant experience. And if the process is set up incorrectly, it will only lead to the fact that you spend money without making a profit. This is why it is better to entrust creating and implementing an inbound marketing strategy to professionals.
Belkins provides first-class B2B lead generation services in the fastest possible time. Their experience speaks for themselves. Since 2017, they have helped over 400 clients to increase their customer flows and sales qualitatively.
#3 This Requires a Dedicated Team
Setting effective inbound marketing requires experience and skills. This is a task for several professionals to prepare the following:
Blog management;
Social media management;
Video creation;
SEO optimization;
Email marketing;
Podcasting;
CRM.
What is Outbound Marketing Lead Generation?
This approach is also known as interruption marketing. It is based on the fact that a business initiates a conversation and sends "messages" to its target audience. Advertising content is sent regardless of whether the potential client requested it or not. Outbound marketing might be a one-way conversation, focusing on the product and why clients should buy it. This approach involves TV, radio, magazines, billboards, print advertising, cold calls, and emails, etc.
In today's technology-filled world, outbound marketing may seem hopelessly outdated. But it's still a powerful lead generation strategy out there. When done right, outbound marketing is a strong tool for sales growth. According to a Linkedin report, cold emails sent through this social network receive 3x the response rate.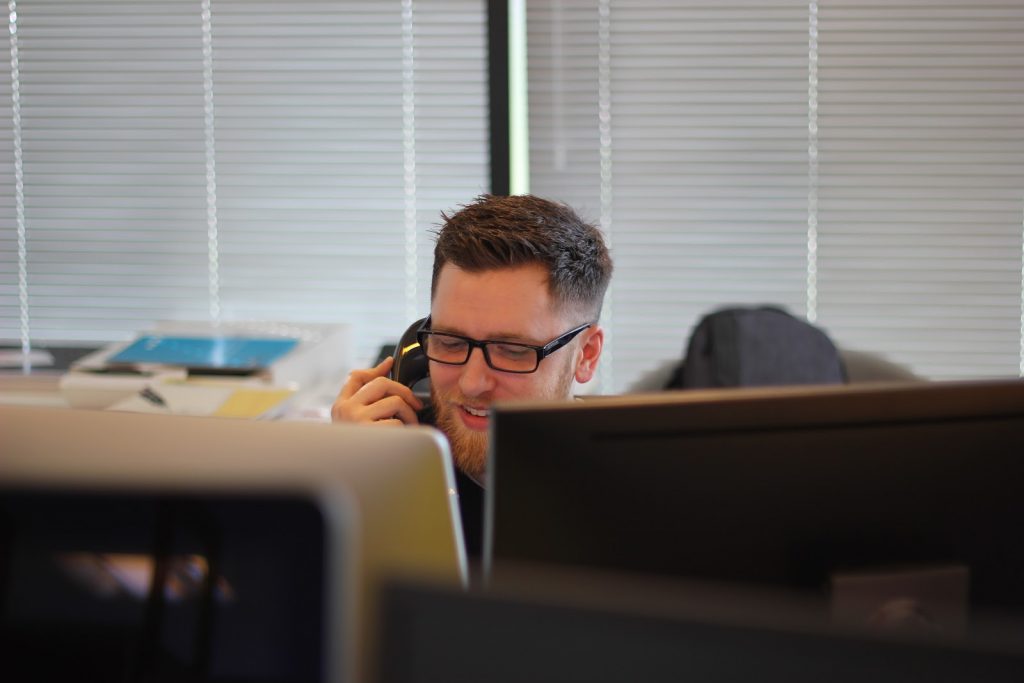 Source: https://unsplash.com/photos/WEDDt-u3q3o
Pros of Outbound Marketing as a B2B Lead Generation Tool
Many companies successfully use outbound marketing as their primary strategy for promoting their business, and now you'll see why.
#1 It Allows You to Reach a Wider Audience
Through large-scale advertising, you find people who do not yet know that they really need your product or service. For example, they have already encountered a problem but have not yet found the way to solve it. With outbound marketing, you generate leads by addressing their pain points.
#2 This Provides a Shorter Sales Cycle
On average, it takes at least 6 months to see the results. For those who want to shorten this period, cold calls and emails are a great option.
#3 It Gives An Invaluable Personal Communication Experience
Outbound marketing often implies direct communication approaches with a potential client by email, phone, or outside sales. This increases the chances that they will make a purchase, as you can provide additional information in a timely manner. Besides, various resources report that there is still a high percentage of customers who prefer live communication.
#4 It Helps Optimize Your Sales Funnel
When your sales team works directly with customers, they gain valuable experience at the sales funnel's early stages. This background will allow you to optimize your sales funnel in the future and qualitatively increase income growth.
#5 It Helps Simplify Customer Acquisition Planning
Outbound marketing combines different sales lead generation methods, such as mass and direct mailing. They give an understanding of when to expect a large influx of potential clients. Consequently, the results of your promotional campaign become more predictable
Cons of Outbound Marketing as a B2B Lead Generation Tool
This strategy may not be suitable for every business. Here are some factors when such influence can be harmful:
#1 It's a Pretty Expensive Approach
Advertising on TV, radio, magazines, billboards, etc requires serious investments. To organize cold calls you need to have a large staff department. All this leads to high costs of business promotion. However, you can resort to email marketing, which is a cost-effective way to attract new customers and nurture them. Belkins manages to acquire lots of leads and build excellent relationships with existing clients by sending well-thought email sequences.
#2 It Can Be Intrusive
The problem is that you don't know your client's schedule and may call at the wrong time. Such behavior may seem intrusive and unacceptable to customers. This may end up with the client not wanting to do business with your company at all. In such situations, cold emails are much more effective.
#3 It Can be Difficult to Attract New Customers or Make Outside Sales
Most clients are already halfway through to solving their problem, which means they might have a particular plan and useful resources. You need to convince them that your product is the most effective, which can be a real challenge. This is why it is essential to seek the services of professional marketing agencies. When the strategy and approach to potential customers are right, they are easy to implement.
Differences Between Inbound and Outbound Lead Generators
The essential differences between the two strategies lie in the fundamental approach. When it comes to inbound marketing, this is where you allow potential customers to take the lead. They themselves choose the most useful content, the most convenient time, and the place of action. Inbound marketing lead generator is associated with a longer-lasting strategy that requires less investment.
The outbound approach means that you decide when your target audience sees the ad and receives relevant information, taking their preferences into account. Here lead generation depends on the effectiveness of the sales team. The costs of outbound marketing can be significant, but at the same time, it allows you to get quicker results.
What Do Inbound and Outbound Approaches Have in Common?
Despite their deep diversity, the two approaches also share similarities. Both strategies have a common goal, which is to create demand for business products or services. In both inbound and outbound lead generators, you must have a good understanding of the segmentation of your target audience.
Which Type of Marketing Lead Generation Strategy to Choose?
The opinions of marketers vary greatly. Someone believes that outbound marketing is ineffective, someone is trying to use its approaches, and someone is convinced that both types can be combined. There is no single answer as to which lead generation method is better. Largely, the choice depends on the characteristics of the company. But here are a couple of crucial aspects to consider:
Your marketing budget depends on the type of your business. Inbound marketing is an excellent solution for startups, small and medium-sized businesses. The investment in creating useful content, SEO-optimization and participation in events is significantly lower than the cost of outbound marketing. But large companies or corporations can afford to launch mass advertising, internet mailing, and cold calls. At the same time, inbound marketing will not bring significant results for such types of business.
When you need a long-term strategy that will generate leads almost automatically, it's inbound marketing. Outbound marketing is applicable when a company seeks to get a new flow of customers.
If your goal is massive market capture, the outbound approach will be most effective. Inbound marketing is perfect for companies with a highly targeted audience.
Outbound marketing is used in cases where the target audience does not yet know about their problem. In this case, lead generation is about presenting the problem to a potential client and showing them how you can solve the best way possible. Inbound marketing is used when the client already knows about their problem and is looking for ways to solve it. Your task here is to demonstrate that you are an expert and offer them a great suggestion.
Final Words
It is fundamentally wrong to say that one approach prevails over the other. Both inbound and outbound marketing has certain strengths. But the choice of a particular strategy should be fully focused on the purposes, needs, and characteristics of the business. Entrust professionals with setting up B2B lead generation tools and applying effective client acquisition strategies. When you hire experts to solve your marketing issues, you can be sure that you'll spend your budget effectively and get excellent results.