What is a link bait post, how to write it, and how does it affect your initial Link building effort
---
Link building isn't easy, in fact, getting backlinks is becoming harder every day.
Everyone wants backlinks because quality backlinks represent (votes of confidence) from one website to another.
Despite the competition to get backlinks, essentially Not every page on your website will earn you backlinks, so what you should do?.
What if I told you there is a certain type of page you can create that will naturally earn links better than others. In the SEO world, they call them (link bait).
So that brings us to the questions, what is a link bait post, how to write it, and why it is important for your link building strategies, I'll answer all these questions in this post.
Keep reading.
What is a link bait post
Some of you might have created link bait in the past by accident, without fully understanding what you were doing 🙂 At the top level, Link bait is a piece of content designed to attract backlinks.
The general idea here is to create content that any blogger, journalist, or influencer in your industry would feel obligated to share your link because the information is so valuable.
BUT, as a new blogger, you should think about link bait in a different way I'll explain this in the next section.
How to write it
There are different types of this link bait content, for example:
in-depth research project
evergreen guide
Interactive assets
Data-driven studies
Long-form guides
Infographics
Long lists in your niche, and more.
But, As I said in the previous section, As a new blogger you should approach link bait posts differently for 2 obvious reasons, one, its not easy to create this outstanding content that people will want to link to, and second, as a new blogger you don't have any traffic so how can people find you and link to your (link bait) content in the first place?
For that, you have to build a link bait post for yourself!
How? 
by creating a link bait post that you can link to it easily in your link-building campaigns.
So that brings us to the question, what type of link bait post you should start with as new blogger?
the answer is [ Long list in your niche ] creating a Long list in your niche tends to be the easiest post to link to because it is broad enough to catch the people's attention at the top of the funnel, and you can link to it in most of the times when you writing a guest post or any type of link building methods.
The main idea here is to think of a certain type of post that contains a list of all the main things in your niche.
For example, if you are in the business niche your link bait will be [ business ideas ], or let's say you are in the gym niche your link bait post will be [ gym equipment ] or maybe you are in the fashion niche your link bait will be [ fashion trend ], etc.
Do you get the idea?
If you think about it, in all 3 examples, you can write about anything in these three niches in one post. and also you can link to all your posts internally within the same post! That's the power of link bait post of type (long list in your niche).
the goal here is not trying to rank for these keywords [ business ideas, gym equipment, fashion trends ].
The goal here is to create a post that is (broad) top of the funnel in your niche, which can catch the searcher's attention and can link to all or most of your other posts & easy to link to.
B.S you don't have to put 100 items on the list in one go, you can begin with 15 items for example, and start adding to it from time to time.
Also keep in mind that each item has a description of 3 sentences at most, in this way you can create a big list in a short period of time.
One note to take here: this type of link bait post should have a decent search volume.
How does it affect your initial link building effort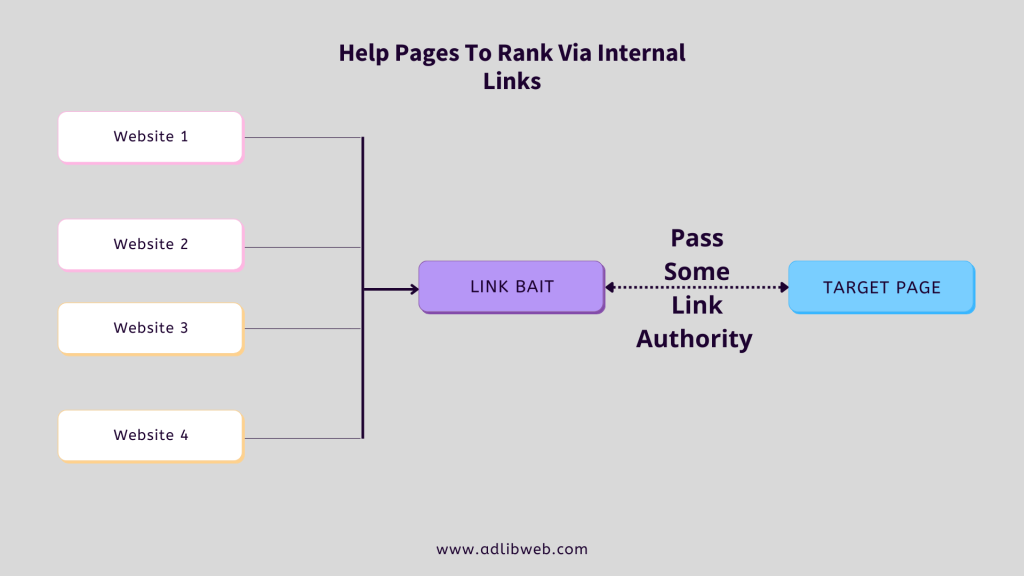 As a new blogger, the most important metric for you to build is your DR(Domain authority) which is a metric from (1-to 100) that represent the power of your domain.
Now backlinks on the other hand are the engine to increase your DR score,
it's simple, more backlinks = higher DR
so creating a post that is easy to link to is critical here to get more backlinks.
Also, you can spread some of the "authority" your link bait attracts to other pages on your website using good internal links.
This method can help increase the pages' rankings in organic search.
Conclusion
As I mentioned before there are different types of link bait posts you can write, and they are all great, but most of them require some amount of traffic in the begging to get you more traffic, this is one of the reasons why I choose the [Long list] type because it is the best post that helps you get backlinks and traffic when you start new & will still get you huge traffic in the future.
Author's Bio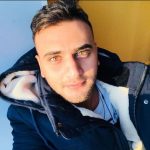 Salam is the founder of salamahmad.com where he writes about tech, software, marketing, and more.
---