UX for Enterprise Apps: 3 Ways to Create Better Experiences
---
Large-scale companies have long ago started to pay attention to the user experience of their employees. As they all want to create a tool that allows performing everyday tasks ten times faster and more accurate.
And the right enterprise UX design can greatly help.
But when it comes to enterprise UX, it's twice as complicated compared to regular UX. It brings problems and constraints you may never see in consumer-facing UX.
That's why in this guide, we're explaining what exactly is enterprise UX, how to build it, and the best ways of doing that.
Let's get on it.
Enterprise UX Design: How Are Things in 2019?
Enterprise UX design is all about creating user experience for applications that automate business processes inside big enterprises. Simply put, it's a software built specifically for a company's staff members or software used only by businesses like CRM systems.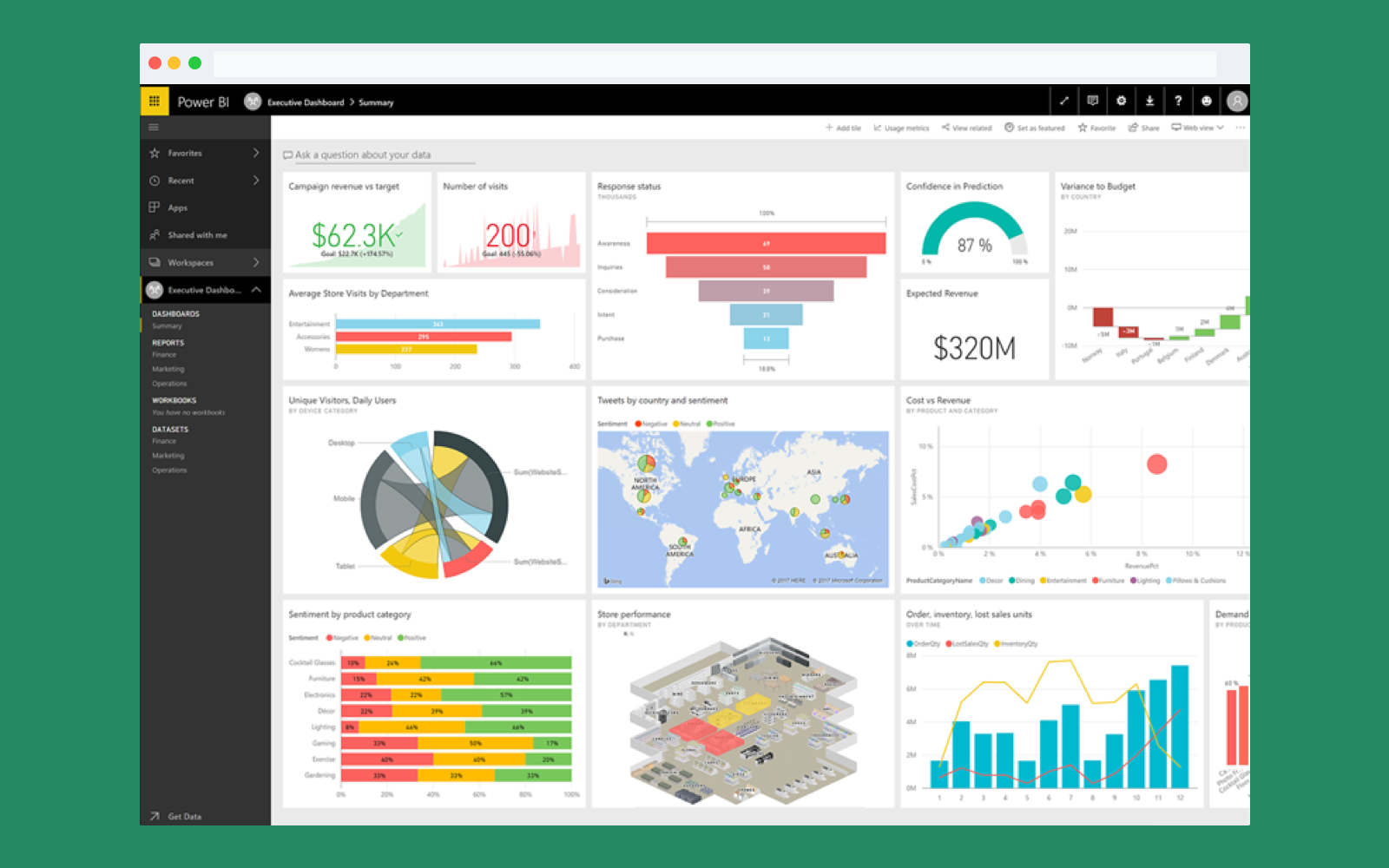 Here's the main thing: enterprise UX design becomes more and more demanded from year to year.
It has evolved over the last couple of years and doesn't stop getting better. Today, large-size companies understand that an attractive enterprise app design helps their employees to work faster and more accurate. And bring more earnings.
Besides, companies that create B2B solutions have to keep the design standards up high. Or they won't sell their product.
The world's most innovative tech companies have one thing in common – they all are design-driven. Here's a graph showing how those companies' stocks grew in price over the last ten years compared to enterprises that neglected the design.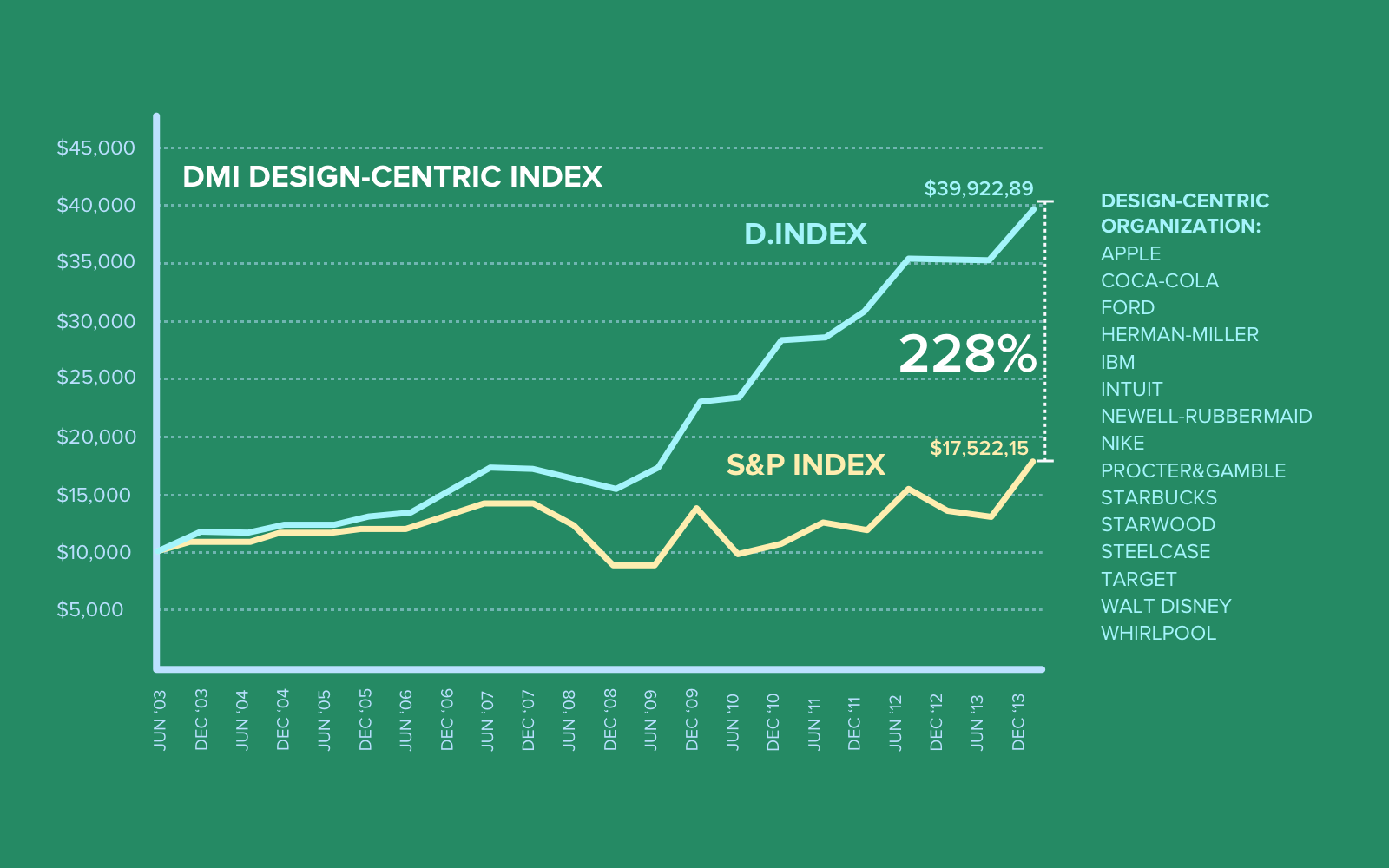 3 Steps to Creating Top-Notch Enterprise UX
Those who work on UX design should know how to combine complex business processes with a good-looking and easy-to-use solution. That's one of the main challenges of enterprise UX.
Some apply these practices to enterprise mobile app development, making a bet on user-friendly and intuitive design.
To help you not to get lost in all this data and business processes, we've created this step-by-step guide.
1. Mind the core enterprise needs
Each software is build to solve specific issues. And you can't predict what pitfalls to expect in the next UX design project.
Still, each enterprise software has things in common. Here they are:
Data model
Any software has a data model hidden behind the interface. It contains discrete objects with attributes or parameters with definite actions. They can or cannot be accepted – it depends on a logical relationship.
These data models can be complicated due to the software specificity. Besides, they have several tiers that make a system that intricate work.
Customization 
Any software solution should allow customization because of specific users' needs. After all, they won't buy several different services for completing one task.
For example, if you didn't account for sales peculiarities in the UX design, users may have to add other tools to cover their needs.
Ecosystem
When designing UX in the enterprise software, remember that the system may require interacting with various suites (sometimes from different vendors and brands).
It's like an ecosystem created by Google or Apple where devices and accounts sync, but a much more tricky one.
Sales channel
When it comes to cloud-based software for enterprises, you should think through all difficulties in managing sales processes.
To do it, you need to be in touch with developers and clarify tech details. As well as with sales representatives who can tell you more about the process. Or talk to the support team.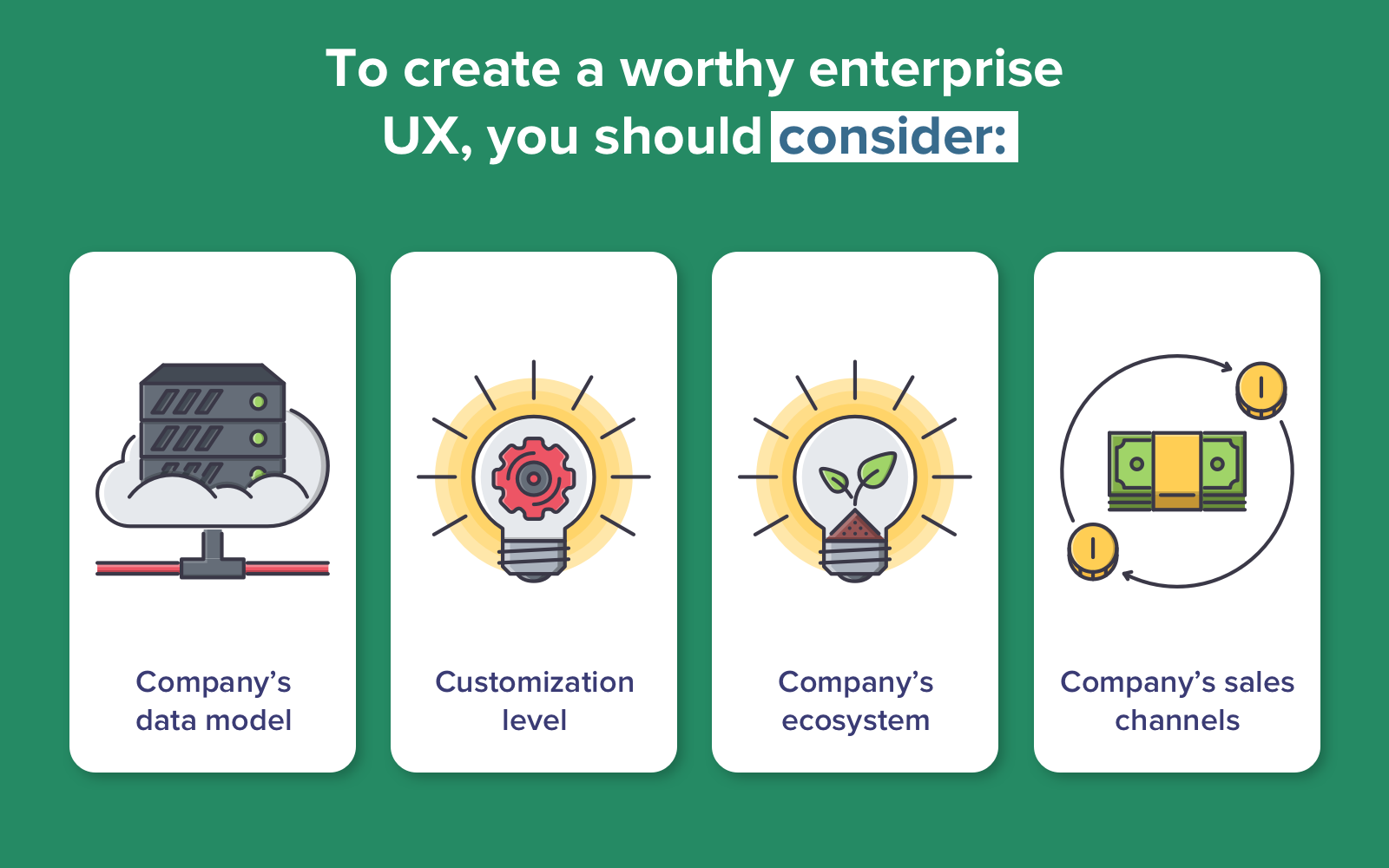 2. Think of your target audience
Great UX brings excellent results for the whole company. But there are a few departments that take the most of it.
Product team. Better user experience allows them to perform routine tasks faster and in a way they want.
Marketing. Better UX brings more opportunities for making the brand stronger by driving growth and improving overall customer experience.
Operations. Tools like call center software or business intelligence solutions save tons of time, provide access to the key data, and improve KPIs.
Let's check it on examples. There's a company selling subscription-based software. And they have an in-house call center which processes hundreds of calls each day.
Then it gets an extra load as the team has to deal with lots of customers who need to update the payment details to keep paying for the service.
This takes time that the staff members could use to solve more critical issues. Or increase sales.
In the end, such a minor issue may cost the company hundreds of thousands annually.
It's when enterprise UX comes to the rescue. By giving customers self-service options or making the process more automated company win in the long-term.
3. Polish the UX design
Users will be more loyal to the digital products they like. They tend to spend more on them and be more tolerable if they see a bug.
Same with enterprise solutions. But it's harder to build great enterprise UX minding all the company's processes.
That's why you can use a 'Design Success Ladder' to measure the greatness of your design.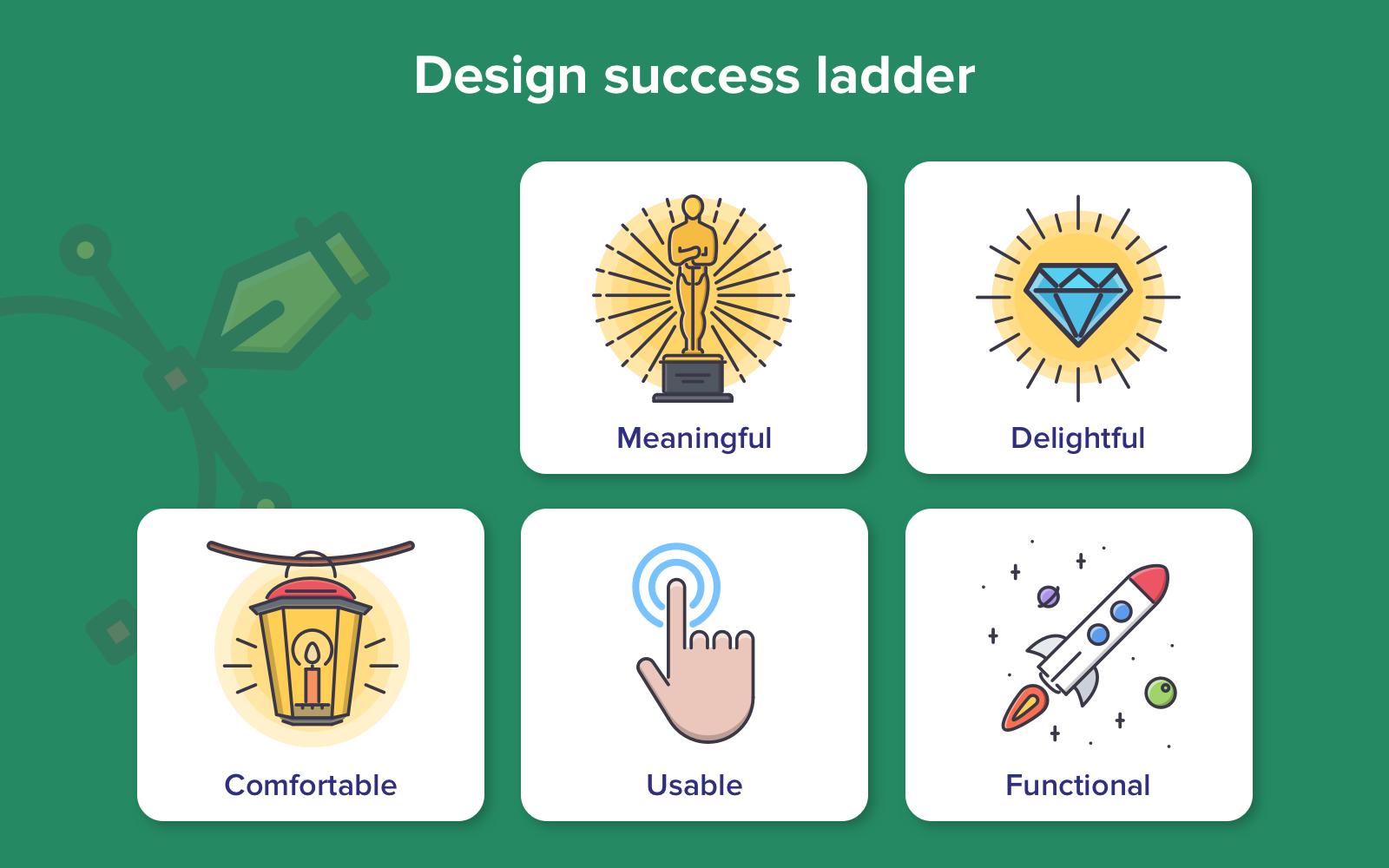 With its help, you can assess the value your design provides and set goals to get it to the next level. Each rung is an experience customers want to see in the product.
Companies that go for cheap, ready-made solutions or build a product on their own not minding the needs of their staff risk to find those suites not working as expected.
In turn, it leads to:
dissatisfaction among staff
considerable money investments in purchasing, development, and training without great results
no chance to meet the objectives as staff can't do their job efficiently
poor chances to raise customer service (employees are busy with figuring out how the software works)
Instead, a heavy focus on UX design helps companies to get on top achieving great results. Here are just some of them:
better productivity
high level of staff satisfaction and retention
good KPI rates
UX Process in the Enterprise Software
A well-thought-out UX design makes everyone happy. The staff does their everyday tasks with more ease, and company owners save money. But the meaningful design comes from well-tuned processes.
Here are a few ideas you can apply.
Become a part of the enterprise
The best way to develop a great enterprise UX is to see how employees work. Even a few minutes of observation provide valuable information on how to better design this or that solution.
Plus, you get a better understanding of their workflow and the processes they manage.
But UX designers can't always be present in an enterprise to watch the process. Luckily, there's a way out.
You should conduct detailed user research covering:
issues that should be solved
solutions you'll take to eliminate those issues
results you expect to achieve with these solutions
Set priorities 
Finished studying the audience? Then it's time to prioritize the ideas you came up with. It's crucial because you're going to work with tons of data and can quickly lose the hint.
To avoid it, measure the amount of effort it takes to realize an idea. Comparing to its impact on users' needs and the company itself.
 Start the process
Finally, when you clearly see the goals and means, time to get to work.
That's it! This is how you can create a great enterprise UX design, and make sure your future customers are going to love it and buy it.
Author's bio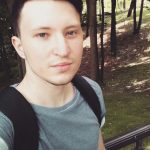 Vitaly Kuprenko is a technical writer at Cleveroad. It's a web and app development company in Ukraine. He enjoys telling about tech innovations and digital ways to boost businesses.
---