Top Blockchain PR Agencies For 2022
---
Blockchain has expanded massively both in practical scope and in public opinion in recent years. Similarly to traditional businesses, blockchain companies and projects need to have great PR in order to be successful. This has led to a number of specialist blockchain PR agencies being founded since the boom in 2017. Here are some of the blockchain PR companies at the forefront right now.
1. GuerillaBuzz
Year Founded: 2017
Headquarters: Tel Aviv, Israel.

Key People: Asaf Fybish, Yuval Halevi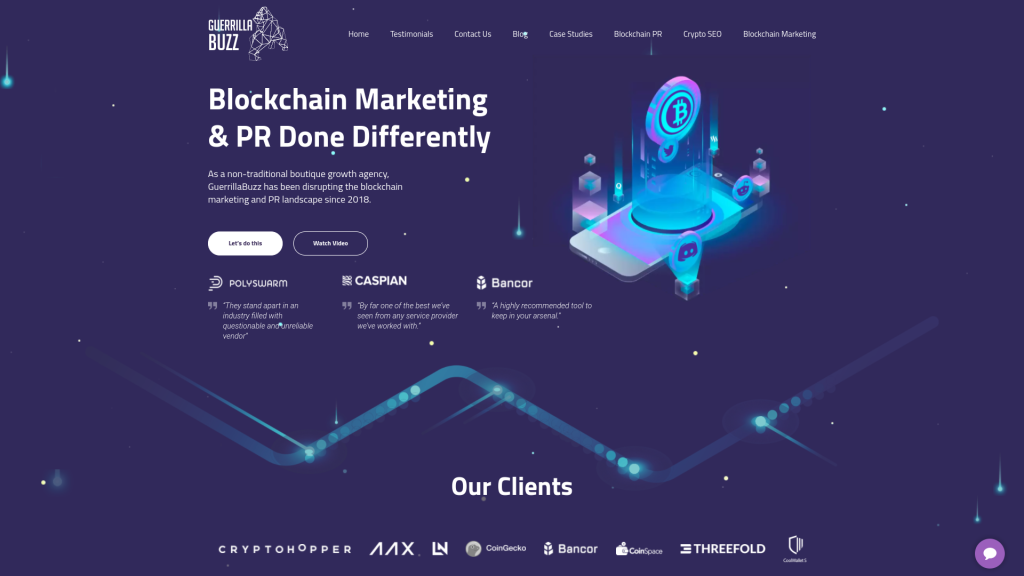 GuerillaBuzz is a blockchain PR agency that was founded in 2017 and is based in Tel-Aviv. It is run by two long-term blockchain enthusiasts with a wealth of experience in helping projects reach the funding stage and then expand and succeed following it. The team offer a range of blockchain marketing services, including PR, content marketing, SEO, branding and community growth. The latter is incredibly important for blockchain, which is still a relatively niche market.
It doesn't matter what aspect of PR you need help with, as you can get support for IDOs, DeFi and IEOs- which will propel a project to the next level. Link building and SEO is achieved through credible partners within the blockchain and cryptocurrency market. The team has worked with a wealth of projects and helped them achieve success. Some examples are CoinGecko, Bancor, AAX, Polyswarm and many more. This highlights their industry-specific knowledge that may not be possible with more general PR agencies.
Some examples of the team's success are that Polyswarm raised $24 Million and CoolWallet has sold more than 100,000 units of their product across the world. GuerillaBuzz also publishes many helpful self-help guides for blockchain PR and marketing.
2. MAPR Agency
Year Founded: 2009
Headquarters: Boulder, Colorado, USA.

Key People: Doyle Albee, Amy Leger.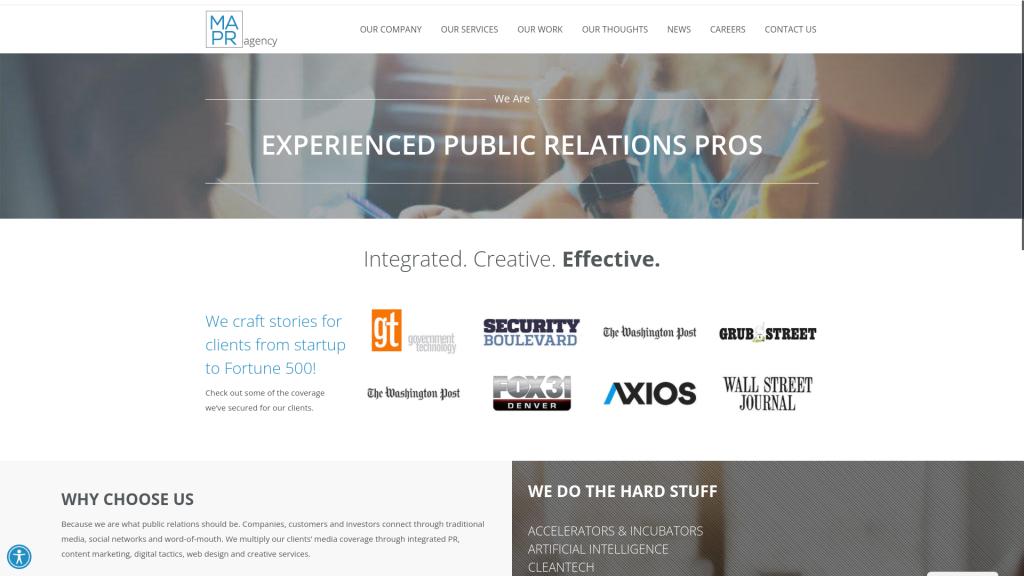 MAPR Agency is a PR firm that was founded in 2009 and is based in Boulder, Colorado. The firm provides a range of PR and marketing services including SEO, content, strategy, design, video and more. The company focuses on a wide range of different industries, which includes cryptocurrency.
Some of the companies that MAPR have worked with include NREL, CableLabs, ValyantAI and Vaisala and they have also successfully got clients features in high-profile publications. They are a great agency to use if you're looking for a well-rounded PR experience.
3. The Relevance House
Year Founded: 2018
Headquarters: Zug, Switzerland

Key People: German Ramirez, Anna Stach
The Relevance House is a blockchain PR agency that was founded in 2018 and is headquartered in Zug, Switzerland. The team at this company try to be true to their name, with the belief that relevance is the most important thing for a project's PR. They have a wide variety of services ranging from branding, customer targeting, website design, social media management, content marketing and more.
The model for The Relevance House can be simply broken down as getting clients ready for their fundraising/goals to avoid jumping the gun. Then, when ready and after an audience is built, it will go live. Then, it will scale further once funding has been secured.
4. Caliber
Year Founded: 2010
Headquarters: New York, USA

Key People: Harvey Hudes, Grace Rodriguez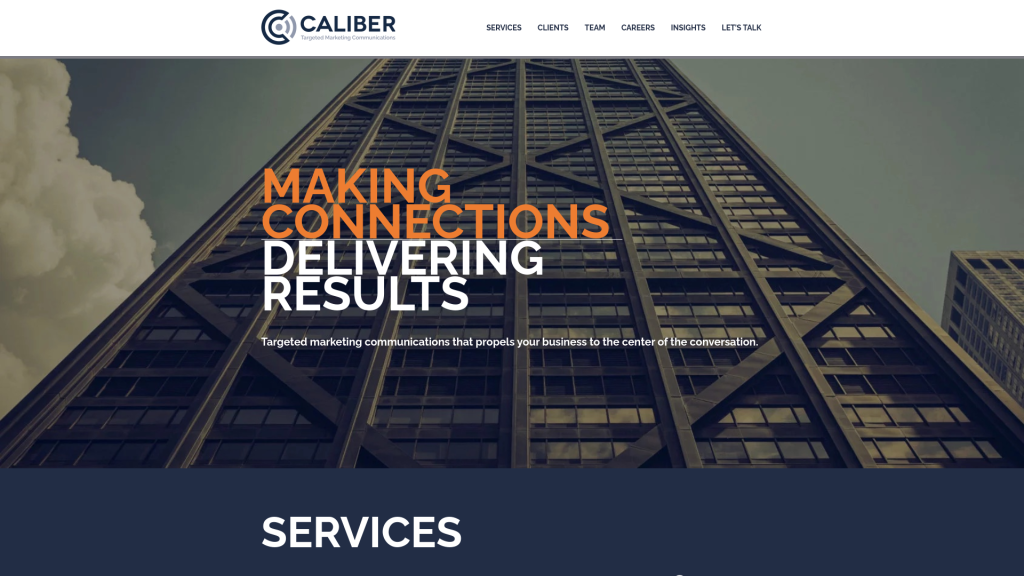 Caliber is a FinTech and blockchain PR firm that was founded in 2010 and is currently based in New York, USA. The services provided by the firm can be distinctly broken down as PR, content marketing and digital marketing. Content marketing can take the form of articles, whitepapers and other important documents. Digital marketing includes online display ads, paid social media and search.
The company has been known to acquire fellow PR companies and has also made an investment into a FinTech company earlier in 2021.
5. Nadcab
Year Founded: 2015
Headquarters: Allahabad, India

Key People: Aman Vaths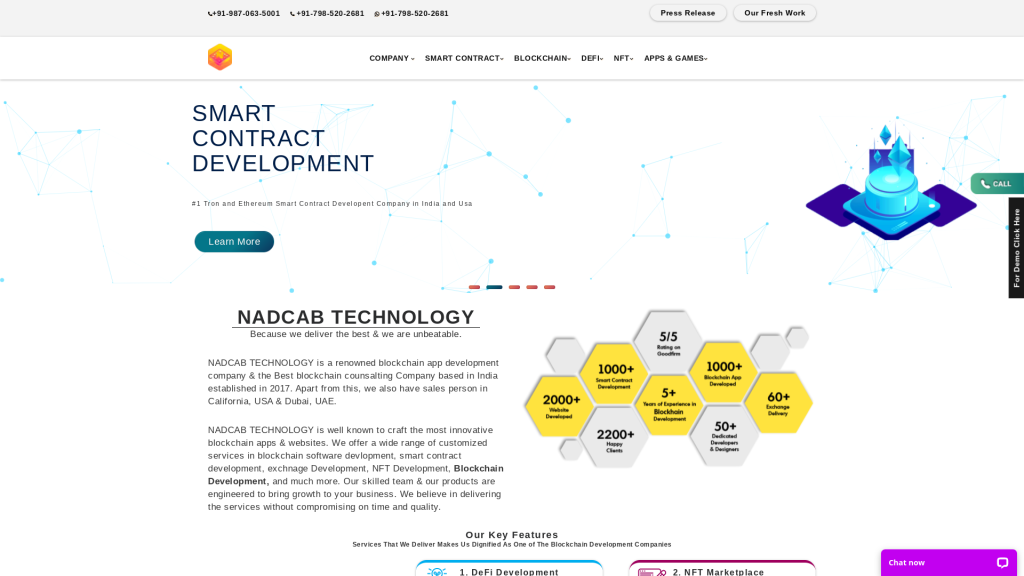 Nadcab is a blockchain development company from India that was founded in 2015. They provide a wide array of development services, including smart contracts, dApps, NFTs, cryptocurrency exchanges, crypto launchpads and more. To further help projects that they develop to succeed, they also offer a range of ICO marketing services to help to reach that goal.
Some examples of companies that Nadcab has worked with are CNBC, Entrepreneur and Yahoo Finance and there are many more.
Conclusion
Now that you have had a chance to examine some of the companies at the forefront of blockchain marketing, you will be able to find the business that best suits the needs of your marketing campaign. It is up to you whether you decide to choose a company that is specifically focused on blockchain, or whether you use a company that offers it as a side service. You should also think about which services you need help with the most, as some agencies will specialize in certain services over others. Now go and take your project to the next level.
---