Tips to Increase Your Website Traffic For Making More Sales
---
Actually getting a steady flow of website traffic to your online business can be a job in itself if you do not know what you are doing. Unfortunately, there are some people that never really even get their business going because they did not understand how to get the customer to their site.
Content
Before you even concern yourself with trying to generate website traffic, review your content. Is it of good quality and unique? The key to high traffic ranking is to offer something that people cannot easily obtain somewhere else, or at least not of the same quality. It is important to offer visitors that do come to your site, information that they actually need to solve a problem, achieve a goal, or be entertained.
It is equally important to freshen up the content and text of your website continuously for repeat visitors. If your site is stale and nothing ever changes, visitors really do not have much of a reason to keep checking back.
Search Engine Ranking
Quality website traffic will come from a good search engine ranking. This search engine optimization (SEO), allows people to actually find your particular site while they are surfing the web. Be sure to utilize your META tags on the site, visitors do not see this but the search engines most definitely do.
These are important tools to not forget about. Lastly, do not make the mistake of over-stuffing keywords. Some people think that they need to use a keyword non-stop, even when it does not make sense. This is actually decreasing your ranking, not increasing it, so use keywords appropriately.
Here is an in-depth comparison of the best SEO and traffic analytics tool – Semrush vs Similarweb
Links
Trading links with quality websites that are topic-related will offer you more website traffic. Be choosy about the links that you advertise on your site though because affiliation with a low-quality site can definitely threaten your website's credibility. Remember to only link to topic-related sites. You also need to get backlinks out there to generate website traffic for yourself.
Article Marketing Strategies
Utilize article marketing strategies to build interested visitors from backlinks. The best way to do this is to go to the highest-ranking article directories and tailor article titles and content after whatever is the most successful and highest-ranking article in your niche.
So if your niche is penny stocks and the first result in that niche is an article entitled "Can Penny Stock Trading Make You a Millionaire?", it would be wise to title your article something like "How Penny Stock Trading Can Make You a Millionaire". Tailoring your content after already successful content will create a faster response from your article marketing campaigns.
Video Marketing
Utilize video marketing strategies to engage audiences and build backlinks. Video marketing is one of the best ways to produce relevant traffic to a site.
I recommend using an automated video uploading site such as Tubemogul to upload your videos to several different sites at a time. This will save time and create as much traffic as possible while improving your Google image and SEO rankings.
Directory submission
Along with submitting your website to the major search engines (although this is not necessary, it doesn't hurt) you should also consider submitting your site to the other high page rank directories.
This will give you great backlinks and should increase your rank in the search engine rankings.
Exchanging Links
Another method you can use is exchanging links with other websites. Once again there is no need to spend a cent to do this. All you have to do is spend some time contacting other website owners within your market. You can contact them via the contact information on their website and ask them if they are interested.
With trading links, the efforts both parties do will benefit both websites. All traffic that visits the site could potentially click on the link to your site and increase the traffic visiting you. This can provide you with targeted traffic particularly when both sites are similarly aligned within the same niche.
Bookmarking
Bookmarking is another great way to increase website traffic, most online marketers agree that if you can get someone to bookmark your site it will lead to future sales.
Bookmarking can be a little tedious but it's well worth it and there are some software programs out there nowadays that can automate most of it for you.
To make it easier for your visitors to bookmark your page you can simply add a button to your website and most visitors will probably bookmark your site for you. Giving you another backlink resulting in more free web traffic.
Google alerts
Google alerts is the free targeted traffic generating tool that I have been secretly utilizing over the past month or so I set up my alerts in a special way so that I get an alert every time some searches for a solution to a problem and because of how I set up my alerts I highly targeted leads with problems that I know my product can solve.
I simply follow up the leads as and when they come in. It's very simple but very effective and it's all free targeted web traffic.
Participate in Forums
Find forums that are related to the subject of your website and comment on them and leave a link back to your website. When leaving comments be helpful and insightful and you can be sure that your comments will stay put with your link intact.
People will see that you know what you're talking about and will visit your website. And the best thing about it is that you are not going to pay any single penny.
Attract People by Offering Free Stuff
Giving away free valuable articles or e-books that provide value and are interesting is a fantastic method for getting free traffic to your site. Visitors really like interesting, valuable content, especially if it is free. After they discover that you offer free quality content on your site, they will tell other people about your site and visit often.
Freebies can be anything from videos, articles, audios, article templates, ebooks, or anything you can give away. Digital format is best when offering giveaways because your visitors can have instant access to it.
Viral Marketing
Viral marketing allows you to spread the word about your company and product with either no or low costs. Viral marketing (which has nothing to do with computer viruses, by the way), is a marketing technique used to build public awareness of a product or company.
A company or marketer knows that if people like the content of a report, an e-book, or some other product (usually given away for free), they will pass it on to their friends and family.
The original product creator has links to his website embedded within the report or e-book. As more people pass it around, more traffic is potentially generated to that original website link.
Blogging
Starting a blog is another good way of generating traffic for your website. On blogs many posts can be added about your website. This will promote your site which will result in increased website traffic.
While running a blog, make sure that you add fresh content on a regular basis as that's the only way to get noticed by search engines.
You can use the tools Semrush to get organic traffic via SEO. Here is a guide on How to activate free Semrush.
Tap into Social Media
Blogs are a great way to generate tons of traffic, but an even better way is through social media sites like FaceBook, Twitter, and Squidoo to name a few. These sites allow anyone who registers to create content and upload it to their systems. You can answer questions people have, create fan pages on FaceBook, load up a Squidoo "lens" that is like an informative special report.
In short, you can do just about anything on these sites. Just join today and start-up a conversation with others.
Why should you bother with all this effort and content creation?
Eyeballs – lots and lots of eyeballs. Just the three sites I mentioned get millions of visitors each day to their sites. Many of these people do searches for information to solve their problems and if you are on these sites, they just might come across you and the great information you are posting.
So if you are not leveraging social media sites, get started today! Just a word of caution, start by offering help and do not blatantly pitch your website on these sites or you will be labeled a spammer or self-promoter. It is better to first give and then receive on social media sites.
Paid Advertising
The third vital strategy is to use well-known paid advertising mode such as Google AdWords. This is also an easy way to fetch targeted traffic to your site. If you are not familiar with article writing, then this is the convenient option for you to drive massive traffic to your website.
This effective strategy will help you to drive instant traffic towards your site. As you create your own AdWords account and ads for your intended products, you get a massive amount of traffic to your site in a matter of minutes.
Conclusion
If you want to get targeted website traffic that comes on a daily basis I would definitely seek to utilize these methods as a part of your marketing strategy to achieve the success you are looking for on the internet. These techniques are affordable and will keep you from breaking the bank.
ABOUT AUTHOR: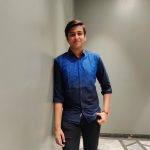 I am Shubham Chopra, founder of Marketing Savior and an exuberant content creator with a great zest for providing insightful reviews about digital products that will help startups & SMEs penetrate into the online world easily.
Check my viral meme content on
---