The Role of Privacy and Security in Building Trust with Customers Online
---
While being online is a great way to communicate with people and expand your business, many still have concerns about online privacy and security. It can be a defining factor of a company's reputation.
Privacy refers to the freedom from any unwanted intrusion. Online privacy means the right one holds to manage their personal information and control how it is used.
Security, on the other hand, is protection against any threats or danger. Similarly, online security refers to protection against cyber criminals and hackers to prevent unauthorized access and misuse of data.
The role of privacy and security comes into play if you want to build trust with customers online. Trust is one of the fundamentals affecting a customer's buying decision and turning into a regular customer.
Let's dive into detail about the role of privacy and security in building trust with customers online!
The Impact of Data Breaches on Customer Trust
Data breaches are becoming a severe issue in today's digitalized world. From small to top companies, the data breach has affected many people.
Even high-profile companies like Facebook, Twitter, Yahoo, etc., are vulnerable to cyberattacks.
Some high-profile data breaches include Yahoo Data Breach, Aadhaar Data Breach, Alibaba Data Breach, CAM4 Data Breach, LinkedIn Data Breach, First American Financial Corporation Data Breach, and so on.
Yahoo Data Breach occurred in August 2013 and was disclosed to have compromised 1 billion accounts. This increased the risk of identity theft, and the security questions and answers were compromised.
Aadhaar Data Breach resulted in a data leak of more than 1 billion Indian citizens where their personal information, including their bank details, was leaked.
In LinkedIn Data Breach, data associated with 700 million users was posted in a Dark Web forum for sale.
How Does Data Breach Damage a Company's Reputation?
A company's reputation and success hugely depend on its customers' positive reviews. A good brand ensures that its customers' information is well-secured. If a company fails to do so, nobody would like to engage with such companies again.
Data breaches can ultimately lead to a lack of trust among customers causing a negative impact on a company's reputation.
If the customers can fully trust your company with their information and resist cyberattacks, it will lose customers and ultimately decrease sales.
Here is a quick list of how data breaches can damage a company's reputation.
A data breach will result in added expenses, as adding cyber security or paying a massive amount to ransom attacks costs a lot.
A blame game will start within the company, which may cause unnecessary fights. This will directly affect a company's performance leading to a negative brand image.
One major downside of such data breaches is losing the trust of your loyal customers and ultimately losing sales.
All the information is stored on the internet forever, so even when the data breach issue is solved, the information regarding the incident lives forever. This might affect the company's reputation in the long run.
The Role of Privacy Policies and Consent in Building Trust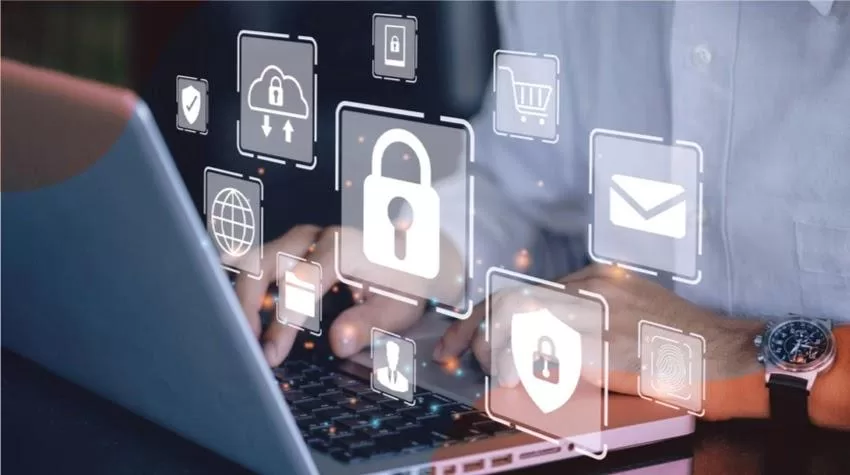 With the advancement of the internet and technology, access to information is on the tip of our fingers. The ability to gather customers' important personal information and use it for marketing purposes has been a piece of cake.
This is when privacy policies and consent comes into play. Today's online consumers are highly concerned about how their personal information is used.
Many still hesitate to buy online or engage with online companies because they fear their data will be compromised.
Thus, it is vital that, as a company, you ensure clear and transparent privacy policies. This helps your consumer understand the type of information collected, the reason behind it, and how you can manage your data.
Consumers' personal information is crucial if a company wants to curate personalized user experiences.
It can be an action simple as observing the browsing pattern of the consumers and giving companies better insight into user behavior so that visitors can turn into potential customers.
However, before gathering user information, companies and websites need user consent. Obtaining explicit consent from users is crucial as it allows users to gather their data.
This gives the user the upper hand and gives them a sense of security when visiting your website. You won't get into trouble for using anyone's information without their consent as a company.
Thus, obtaining explicit customer consent before collecting their data is best.
5 Best Practices for Protecting Customer Data
Every company's responsibility is to protect customer information and maintain a smooth company-customer relationship. Some of the best practices for protecting customer data are:
Limiting Access to Data
Companies should limit customer data access to their employees based on their roles.
Give full access only to employees who need the information; otherwise, modify the access accordingly to minimize the risk of data leaks and secure customer information.
Implementing Cybersecurity Policies
To protect customer data, companies should establish and implement cybersecurity policies.
Cyber security policies are a set of legal rules issued by a company to ensure that whoever has access to company information and assets acts following the security rules and regulations.
Those cyber security policies should be enforced for internal and external users. These policies help protect your information and solve any issues in case of any data leak.
Encrypting Sensitive Information
To protect sensitive customer information, companies should enable data encryption. Encryptions like 256-key bit length encryption secure emails, and file-level encryption can save the data on hard drives.
Companies should also include password protection and enable multifactor authentication to secure sensitive customer data.
Implementing Secure Login Protocols
There are wide numbers of login protocols available, and none of them ensure 100 percent security.
However, choosing the proper login protocol for your company will minimize the chances of unauthorized access to data and the risk of hacking. Thus, implement secure login protocols for protecting your customer data.
Regularly Updating Security Software
Security software in your companies should be regularly monitored and updated to fix bugs or add new features.
Regularly updating security software prevents security issues, keeps your devices running smoothly, and ensures complete protection.
The Benefits of Prioritizing Privacy and Security for Businesses
There are many benefits of prioritizing privacy and security for businesses. Some of the main benefits include the following:
Prevent Data Breaches
One of the main benefits of prioritizing privacy and security for businesses is undoubtedly the prevention of data breaches. It is a must that every company should shift its focus on data privacy and security to prevent any data breaches and ransom attacks.
This not only helps you protect your company information but also saves a huge sum of amount which you might have had to pay to the hackers with unprotected data and information.
Increased Customer Trust and Loyalty
Prioritizing data privacy and security for businesses leads to better transparency, shows the reliability of a company, and reduces the risk of any data theft or hacking. This, in return, results in increased customer trust and loyalty.
Customers will not hesitate to visit your site and be loyal customers, thus leading to an increase in sales.
Improved Reputation and Credibility
A company or organization that cares about its customers and data privacy holds a good reputation among people.
Businesses that do not compromise on consumers' personal information improve that brand's reputation and credibility, which can benefit a company's growth.
Gain Competitive Advantage
A company with its customers' data well protected gives a good brand image. Customers will likely trust your company and keep coming to you for purchases.
You will gain a competitive advantage if you are one step ahead in giving the best customer experience and ensuring their data security. Your company will stand out from competitors who don't put their consumers' data privacy first.
Conclusion
Thus, with the growth of digitalization and online businesses, the importance of taking a proactive approach to privacy and security to build trust with customers online also increases.
As many customers online are worried about how their personal information is being collected and used, it is a must that, as a company, you ensure their data privacy and security.
This provides a sense of security among the consumers, and in return, you will gain some brand reputation and credibility.
I hope you found this article insightful. Thank you for sticking to the end!
---