The Importance of a Great Web Design to Your Digital Marketing Strategy
---
Potential customers get their first impression of your brand from your website. Having a user-friendly site is essential in converting them to paying customers. It encourages them to support your business, helping you generate more revenue.
With a professional design from an expert in the industry such as Token Creative Services, your brand can appeal to more users by effectively communicating your brand's ideals. You shouldn't, therefore, underrate the value of your design.
Your web design impacts your digital marketing efforts in several ways. Techniques such as SEO, SEM, or Content Marketing rely heavily on how well you've constructed your site.
To get better results from your marketing strategy, you need to invest in website development. Here are a few ways your design helps your business succeed:
Good User Experience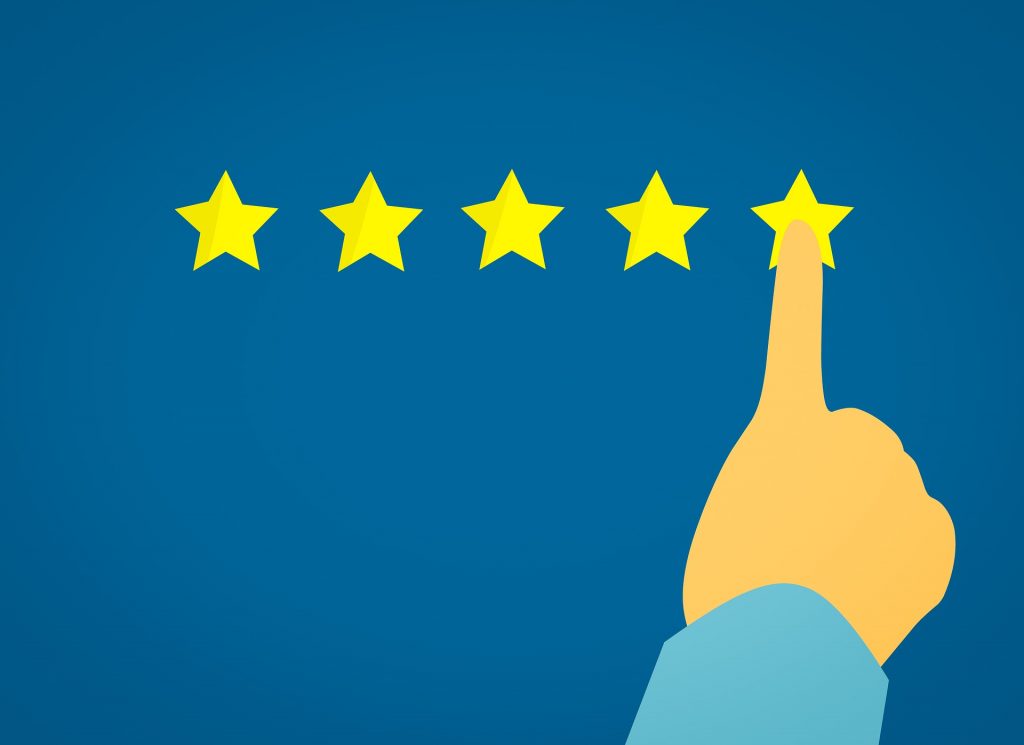 Image from Pixabay
A well-designed site provides very few obstacles to its visitors. It allows them to explore without much hassle, offering a seamless experience.
If users have to slow down, not knowing where to go next constantly, you need to improve your site's accessibility. Like huge images and flashy images, some distractions may increase loading times and give your customers an unsmooth experience. Your customers might not hesitate to leave your site, choosing to instead go to your competitor's website with a better UX.
A responsive web design, therefore, not only attracts more customers but also helps you retain them.
The following are ways you can improve your site's UX:
Using white space — Make your content easier to read by adding white space. It enables readers to focus on the most important parts of your text.
Compress images — Reducing your image size increases your site's speed dramatically. Also, avoiding long videos allows readers to explore your site much faster.
Use interesting call-to-actions — Ensure you mark your CTAs with a word that tells readers what to do. Avoid vague ones that don't initiate any action.
Eliminate fluff — Make it easier for your readers to scan your content. They shouldn't try too hard to understand your text, otherwise, they'll leave.
Design using user-friendly fonts — Use san-serif fonts such as Arial and Helvetica that are easier to read on devices.
Better SEO Rankings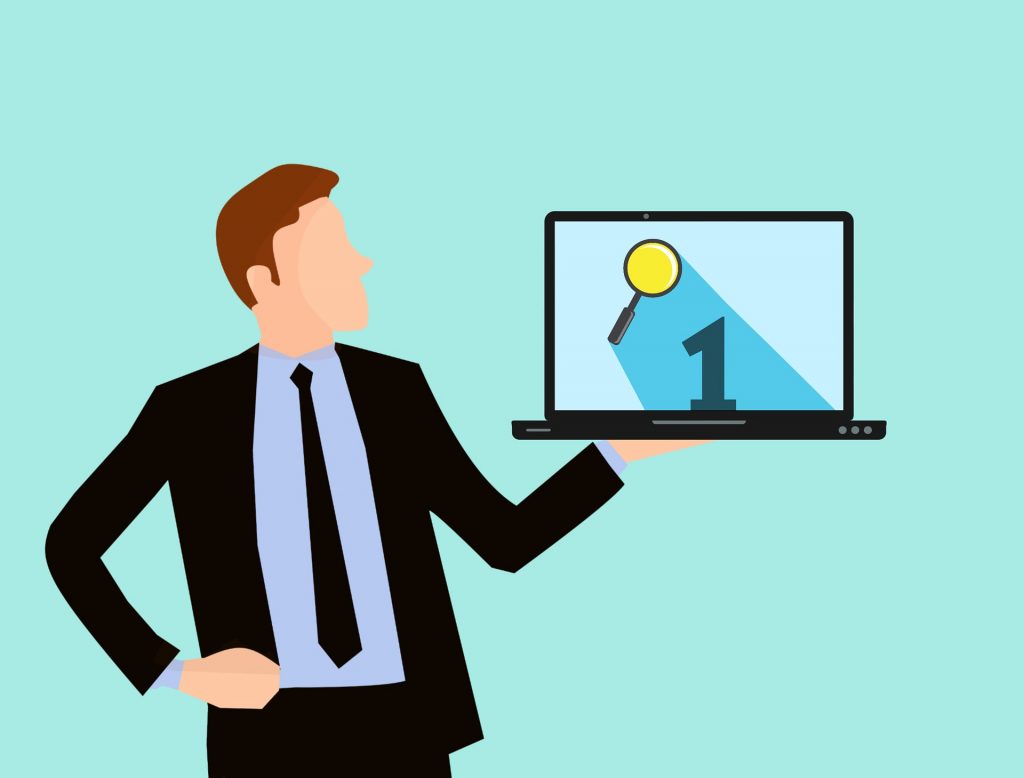 Image from Pixabay
The quality of your web design determines how well you rank on search engines. If you develop an intuitive site with the help of the best SEO practices, then your business is more likely to appear on the first pages of google.
Even with a cutting-edge design, your website will struggle to gain visibility if you don't optimize it for SEO. That's why you need to find a web design company that understands the nuances of web development and knows how to use SEO techniques.
If you develop a site yourself, you'll often find yourself sacrificing one feature for the other. A good user-experience may come at the expense of better rankings — and vice-versa.
An experienced designer can identify problems with your SEO strategy, on top of getting your site up-to-speed. They may suggest features you need to improve. Maybe your content lacks enough valuable keywords, your pages are optimized improperly, or your meta-descriptions are missing; they may help you fix that.
Higher conversion rates
Conversion rate is the probability of a visitor completing an action that benefits your business. Contrary to what many web owners believe, this rate doesn't always involve you selling a product. It depends on what you aim to achieve. Some of these desired actions can include:
Users submitting their emails
Visitors filling contact forms
New account registration
Completion of transactions
Whether or not you get high conversion rates depends on the quality of your website. So, you must develop your website the right way to encourage users to follow your CTAs.
Again, this is an area where hiring an expert can benefit you. Experts know how to strike a balance between effectiveness and overall appearance. Explaining to them your objectives enables you to get improved CROs, as your processes better reflect what you want to achieve.
Enhanced Brand Identity
Your website has a stronger connection to your brand than you might think. It helps shape the opinion of users on your company. So, if you want to build trust with your audience, your web design needs to be among the first things to work on.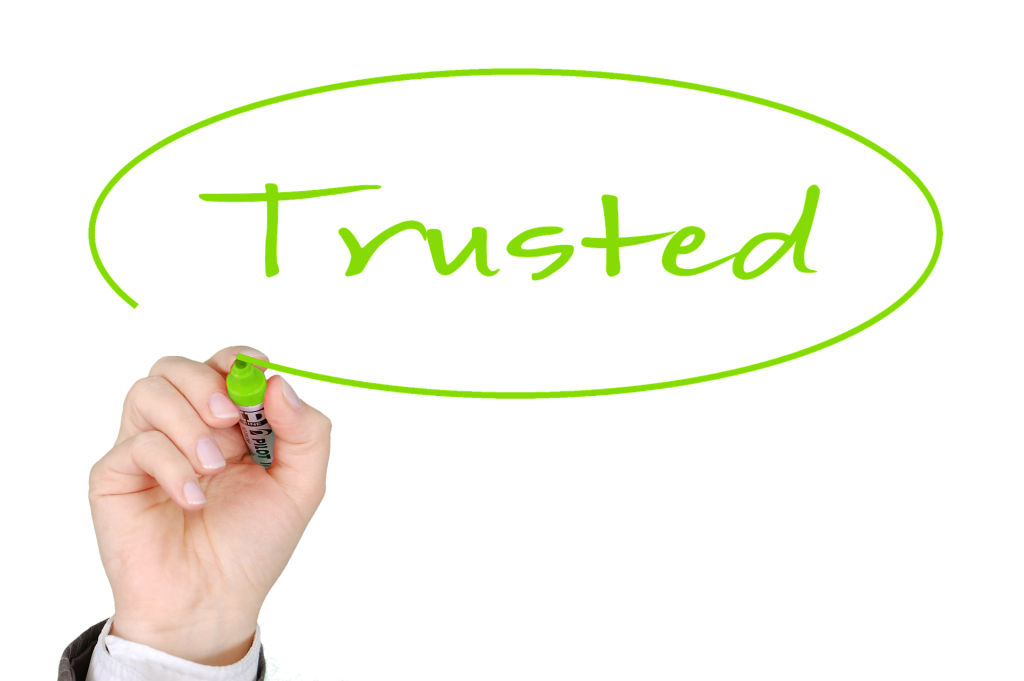 Image from Pixabay
And it's no secret that consumers are more likely to support a business that they trust. Consequently, the chances of buying products from such sites instantly soar when they have a good relationship with the business.
A few things you can do to ensure your site gives the best impression of your company includes:
Use a similar color scheme — Make sure your site follows the same theme in all your web presences, including social media platforms. If you're looking to achieve an edgy appearance, then change your website's design to echo this theme.
Invest in your content — Create a copy that's more in line with your company's values. Write in a tone that complements your brand's personality, from blog posts, homepages, to about pages.
Avoid using stock images —These generic photos have been used countless times by many brands before you. To stand out, try to use unique images.
It helps you beat your competition
Your site offers you a chance to showcase what makes your brand unique. You can use it as a platform to convince users why you're the better option.
Even though other competitors probably have good web designs, you can stand out by stating a particular feature that others aren't offering.
For competitors with poor site outlooks, you can outrank them by making your pages more appealing. This way, you'll attract more visitors.
Final Thoughts
You shouldn't take your website design lightly. It's the difference between drawing in loads of new customers or underperforming against your up-to-date competitors.
That said, working on your website's outlook should be a priority in your digital marketing strategy if you want to win more business.
---