The Five Top Reasons You Brand Should Collaborate with Micro-Influencers
---
Influencer marketing is a new trend, but it's clearly here to stay. It's gotten more and more popular in recent years, and many businesses are turning to influencer marketing as their primary strategy, whether it's a consumer business, e-commerce store, or B2B company. The premise of influencer marketing is quite basic – it simply relies on finding someone with a large audience who is interested in sharing their support for your product or service. 
What is influencer marketing?
Influencer marketing is quite similar to a celebrity endorsement or even word-of-mouth, except with a larger audience. By choosing influencer marketing, your goal is to make your brand accessible and relatable and build trust by showing social proof. This is an extremely helpful marketing tactic with younger people. Recent research shows that as many as 70% of millennials are influenced by peer recommendations when they make purchasing decisions. 
Social media itself is using influencer marketing to launch new features centred on collaboration between creators and brands. The risk of influencer marketing is over-saturation. The reality is that although influencer marketing has changed recently, it's still a good option for increasing brand exposure, bringing traffic to your website, and boosting sales. In fact, it seems that the new trend is now micro-influencers (smaller audiences of between 10K and 75K). The reality is that micro-influencers can be perfect for all brands because they bring more engagement, the cost is more affordable, and there are so many opportunities. They have high-quality and professional content but they're still a member of a more tight-knit and engaged following. 
So, let's dive right into it and explore the top five reasons to collaborate with micro-influencers in your long-term marketing strategy.
1. Engagement rates are higher 
Smaller influencers have been shown to have better engagement rates. That's because they tend to have audiences that are more loyal and passionate. Micro-influencers tend to reach a high average engagement rate of 5%, whereas macro-influencers usually only deliver a 2% engagement rate. That means you can get a lot more out of a small group of micro-influencers than one macro-influencers. All of this at a much smaller rate than the macro influencer. The micro-influencer also slots in above the nano influencer and can amplify their content much farther than these. 
2. Their audiences are local
Perhaps the most strategic reason to work with micro-influencers is that their audiences are more concentrated, so it's easier for you to reach your target audience. Micro-influencers usually have a geographically concentrated following, such as a certain city, state, or even college campus. They could also be more niche, whether they're foodies, fashion-forward, or whatnot. According to Nicole Frasier, a tech writer at Researchpapersuk and Writinity, "the benefits are endless to being able to reach very specific audiences when working with micro-influencers, whether your goal is to expand your product to a new demographic to trying to generate interest in a local event." 
3. They are more cost effective
Most businesses choose to go with micro-influencers because they are more cost effective and work well in an overall marketing strategy. Micro-influencers will typically charge between 100 and 300 dollars per post in addition to the product or experience. This is a great price point when you consider the high-quality content and value of their service. It's a great option for big brands who have a massive influencer marketing program or smaller companies that are just starting in influencer marketing. Their impact on your marketing budget should be minimal and the return on investment you will get is excellent. 
4. Great business intelligence
If you work with micro-influencers, you can work with dozens and dozens of influencers at once. To do this, you need the right strategy and technology, but it comes with great perks within a budget that's affordable to most businesses. With micro-influencers, you can test a product or service, learn from it, and optimize your content or even the type of influencer that is best for your brand. You can tweak and modify your strategy without losing much. The best and most successful brands with influencer marketing are those that re-engage with micro-influencers that are high-performing. 
Laura D. Willis, a marketing blogger at Last Minute Writing and Draft Beyond, explains to her marketing readers that "it's also great because when you find out the best influencers for your business, you can get repeat exposure and these people will become a network of brand ambassadors in the long term. This becomes an authentic test of your products and services because they will showcase the trust in the products that you provide." 
The caveat with working at this scale (with multiple repeat micro-influencers) is that you need the right technology, as mentioned. If you have large ongoing influencer campaigns you can end up losing too much time and money managing it without the right platform and tools. You also need to be able to get great reporting and analytics at the end of the campaign so you can know what to focus on in the future; what worked best and what should be changed for the next campaign. Influencer marketing strategies need to be able to analyze the metrics of your campaign performance and give you actionable insights. 
5. You will get great content
One of the biggest problems with marketing is that there is a constant demand for new content that's fresh and high-quality and works with your brand. Micro-influencers solve this issue because they're professionals at regularly coming up with new and creative content. If you're a marketer working with tons of micro-influencers in a campaign, it's inevitable that you'll end up with a big variety of content that you can use in many different ways while marketing your product or service. This can either be reposted in your campaign or you can purchase the image rights which is still quite affordable when you work with micro-influencers.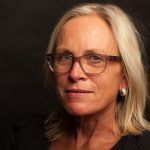 Isabel P. Harvey, a performance-based marketing professional with Lucky Assignments and Gum Essays, is passionate about helping companies increase their marketing strategies and get a better return on their investment. She focuses on digital marketing and the trend of influencer marketing. 
---