PPC Experts, What Fails to Avoid That You Often Do Wrong with DIY PPC?
---
Yes, PPC Advertising gives you quicker results than any other marketing tactics!
However, the pace of time has introduced numerous competitors in the market that have made it even more challenging to get the highest bid and drive sales/traffic to your business. Pay Per Click aka PPC, is the smart way to outrank your competitors' slow marketing efforts and start earning customers/traffic in a short interval of time.
But wait!
In the hunger to attain expertise and enlarge your results, numerous PPC experts commit numerous mistakes that ruin your efforts and bring you to the ground, with high investment and minimal outcome.
So, if you are one of those DIY PPC experts who are failing to make the best out of your PPC Ads, we are here to enlist the most common fails that you must avoid and start acknowledging the hike in PPC returns.
Not Knowing Your PPC Objectives: Knowing why you want to run PPC Ads is an essential factor that can help you get half victory in Paid Marketing. Based on your business end needs, you need to learn which PPC Objective can best deliver you. The primary PPC objectives are:
Sales
Leads
Website Traffic
Product and Brand Consideration
Brand Awareness and Reach
App Promotion
If you aren't sure any of the aforementioned objectives can fulfill your requirements, you can even run a custom campaign with complete customization liberty.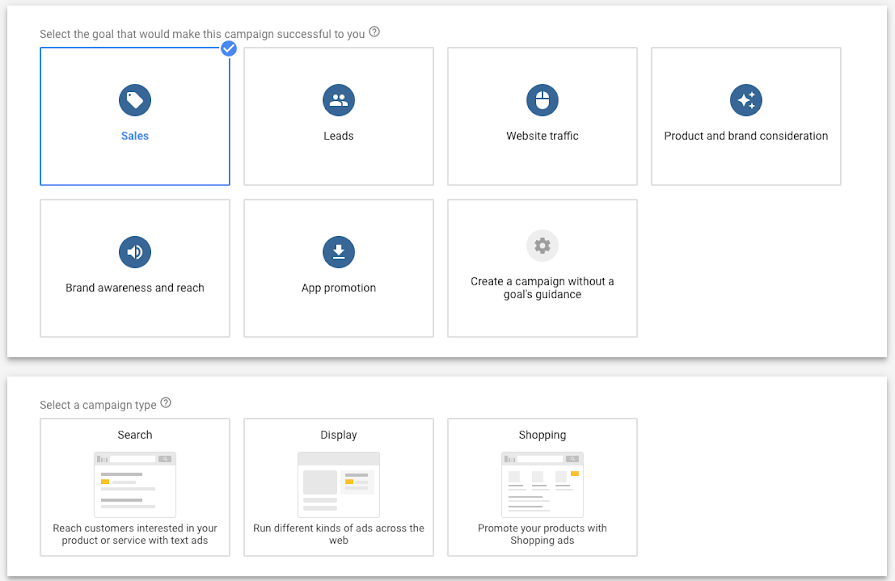 E.g., If you want to collect user details (Email, Phone Number, etc.), 'Leads' is the objective to get the best results.
In short, the selection of Campaign objectives is highly recommended after you took the decision to run PPC Ads.
Not Taking Full Leverage of Ad Copy: Every Ad you run through Google Ads provides you specific elements like Website URL, Headline, Description, etc. However, not everything in the Ad Copy is restricted to a single option. Google Ad Copy has multiple elements that you can add to provide diversity to the Ads. Below listed are the available elements.
1 Website URL
3 Headlines of 30 characters each
2 Descriptions of 90 characters each
2 Paths of 15 characters each
Website Extensions and Callouts
The best way to diversify your Ads is to leverage all available options in the Ad Copy and let Google decide the best combination for the visitor. You can click here to learn more about Google Ad Policies.
Fact: in 2018, a whopping 2.3 billion ads were disabled due to policy violations. (Source: VentureBeat)
Incorrect Audience Targeting: Audience targeting is an essential part of running a successful PPC Campaign. However, many PPC experts make the mistake of targeting the wrong audience, which concludes in undesired results and ruins your investment.
Understanding your audience demographics is crucial to ensure you are showing the ads to the right person. Targeting the right audience at the right time is what brings you marvelous PPC results.
E.g., If you are planning to run a PPC Ad Campaign to invite registrations for graduate-level courses, it's vital to target people within the age group of 18-25. People above the defined age group have nothing to do with graduate-level courses. Further, you can run different PPC Ads to target different age groups to aware the Parents about the graduation course for their kids.
So, make sure you are making the right targeting before your Ads start delivering you results. Failing to find the right audience means you have done shallow research for the Ad Campaign.
Narrowing Your Audience Too Much: Multiple options are available in Google Ads to narrow down your audience. This doesn't mean you utilize every available opportunity and make a mess for Google to understand the right audience for your Ads. Narrowing down too much means your Ads won't run at all.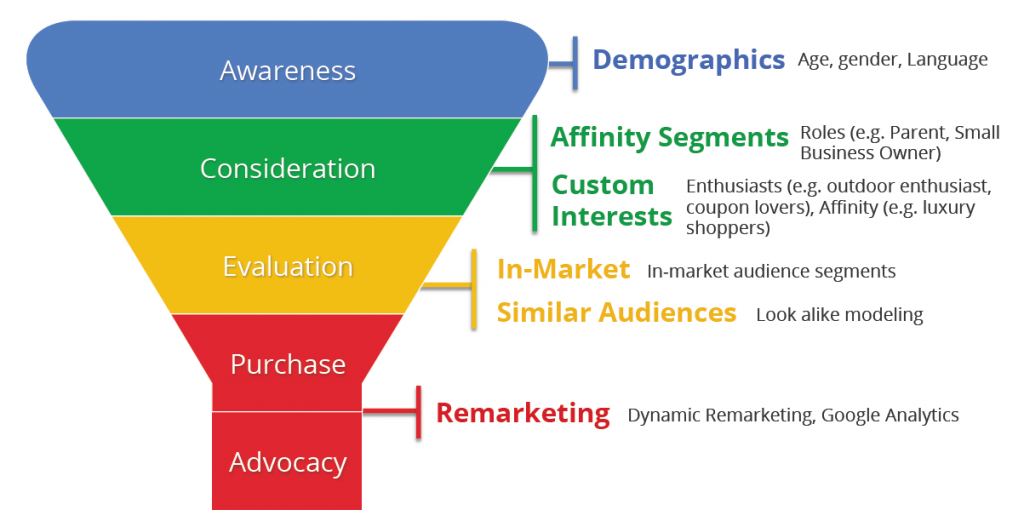 Image Source: https://www.semetis.com/images/stories/Articles/chloe-1.png
Once your PPC Objective is finalized, it becomes easy to choose the right audience option and start filtering them for the best results.
E.g., for remarketing, you can select the audience based on their recent purchase. Creating an audience based on demographics won't deliver you returning visitors, making it difficult for the PPC experts to tackle.
Following the "Start & Forget" Concept: YES, you heard it right! Numerous PPC Experts believe that hard work till Ad creation can bestow fruitful results. It's like putting your maximum efforts till Ad starts delivering and forget about it till the Ad completes.
Many PPC strategists fail to keep track of their Ads and lose a significant investment without making any outcomes. Regular Ad tracking is also an integral part of successful PPC Advertising.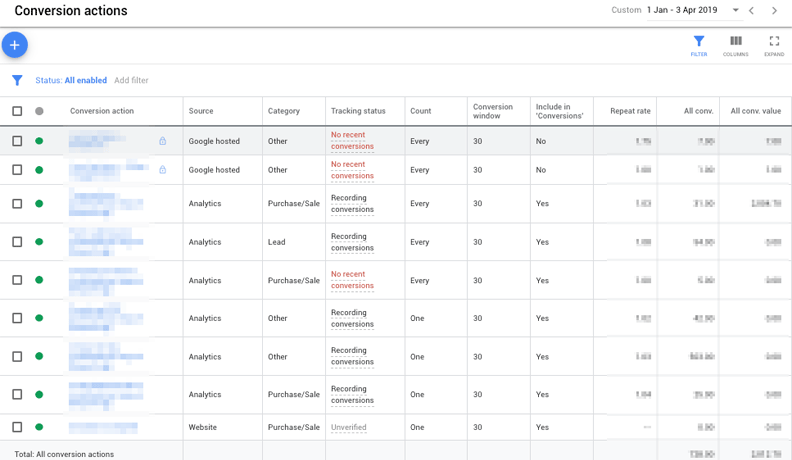 There are a few Ad campaigns that aren't delivering you any conversions, costing you a hefty sum with no results. It's crucial to keenly analyze such Ads and alter them in the manner required.
Google Ads, Facebook Ads, Bing Ads, and other Ad platforms give you a detailed analysis of every Campaign that can help you find the pain point and attend them immediately.
Underestimating Split (A/B) Testing: What if your ads aren't effective to drive traffic/sales to your business even after following all the Ad guidelines? This happens to numerous PPC experts. The fail here is neglecting Split testing and making unwanted tweaks to the PPC Ads.
For non-delivering Ads, you must try A/B testing to find the loophole in your Ads and rectify them in future Ad strategies.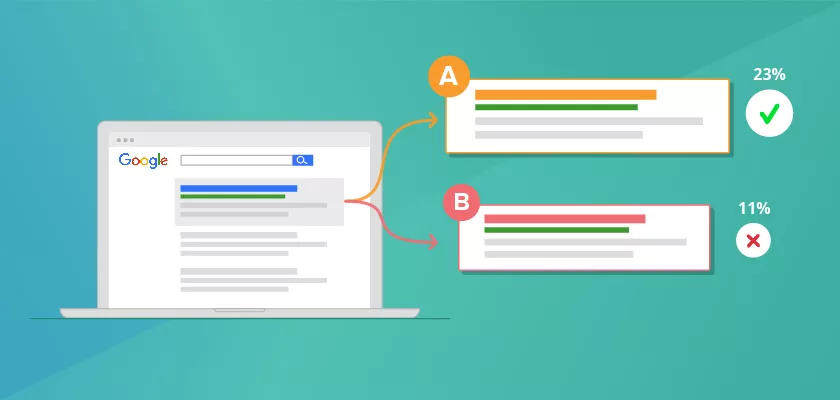 Image Source: https://quanticmind.com/wp-content/uploads/2018/08/Blog-GoogleAds-100.jpg
For newbies, Split testing is a fantastic option to show different samples of your PPC Ads on a single keyword. This lets you analyze which version of the Ad works well and which fails your threshold.
These are the prominent PPC Fails that experts should avoid getting expected results. But remember, these aren't the only fails that experts commonly make. Instead, these are the prominent ones. From researching for the PPC Ads till Ads completion, you need a dedicated watch on the entire process to ensure you are getting the results as planned.
With that said, you are ready to bombard your database with enormous leads and earn high ROI by avoiding these mistakes. Still, if you aren't capable enough to omit these mistakes, you should opt for third party PPC management services that can handle your entire campaigns and tackle the pain points to bring you desired results.
So, what are you waiting for? It's time to start amending your PPC Ad Campaigns and outshine in the competitive industry.
---
Author Bio:
Jason Smith
Jason works in a digital marketing agency in Toronto as a content marketer. He has advanced knowledge of SEO rich content planning, research, and also poses the flabbergasting writing skills. He provides industry specific SEO & content marketing strategy advice to small and medium sized businesses.
---
---