Online Review Management Tips For Your Small Business
---
In our digital world, businesses rely on the internet to connect with their customers.
Not only do you need a functional and informative website, but you also need to market your business using channels like social media, SEO, and paid advertising.
In addition, you need to work on increasing your online presence to build brand recognition and overall trust.
One way to do that is through review generation and management.
The majority of consumers – whether they're planning to shop online or make a purchase in person – will research a company first.
Online review platforms like Yelp, Facebook, and Google My Business make it easy for customers to share their honest opinions. Since these aren't really controlled by the brand in question, online reviews are seen as more impartial and trustworthy than testimonials. Most people even consider online reviews to be just as valuable as personal recommendations.
Essentially, online reviews can cement your credibility and serve as free advertising. They can drive traffic to your website and improve your conversion rates. And since customer loyalty is hard to come by, it'll be to your benefit to generate online reviews for your business.
You'll also need to manage your reviews effectively. This can provide you with an opportunity to fix issues as they arise, protect your reputation, and showcase your values.
Let's take a closer look at just some of the ways small business owners (and their marketing staff) can get more reviews and get the most out of the reviews they receive.
When In Doubt, Ask
Having negative reviews can understandably hurt your business, but so can having no reviews at all.
Unfortunately, the vast majority of customers won't even remember to leave a review unless they've had a negative experience.
When it comes to review generation, it pays to be proactive. Simply ask your customers in person or via email to consider sharing their feedback in a review for your business.
If you make it easy for them by including a direct link, they'll be even more likely to voice their thoughts.
Help them understand that this is a completely free (and very much appreciated) way for them to support your business with others in your community.
Customers may have nothing but wonderful things to say about your business, but they may still need a gentle push to actually share those feelings publicly.
While you should never nag, you should feel free to include a nice reminder in your marketing emails or at the end of an interaction. You can also add a link to your website's footer or share it on social media.
Respond to Reviews Promptly
Once you start receiving more reviews for your business, you can't simply sit back and relax.
You need to read every review that comes in and respond to each one promptly.
Ideally, you should aim to respond to reviews within 48 hours. That said, resist the urge to respond within minutes. Make sure your reply is thoughtful, thanks the reviewer for their time, and puts a positive spin on any situation.
Responding to reviews right away can allow you to build on an existing relationship with a customer, attend to any problems that arise, and show other visitors that you care deeply about the customer experience.
Don't Get Defensive
It's easy to take customer reviews to heart.
When someone criticizes your business, your natural reaction might be to defend yourself.
But you need to keep your emotions out of the equation. No matter how you may feel about the customer, you can't appear hostile or argumentative in your response to their review.
It takes some practice, but remember that this is a huge opportunity to show other customers what you're all about.
Instead of focusing on proving the customer wrong with evidence, show how determined you are to make it right.
Most consumers will care more about how you react to a review than to the review itself. If you can keep a cool head, you'll come out on top in the end.
Help the Customer Feel Heard
Now is a great time to practice your active listening skills (even though you'll be typing instead of talking).
When you ensure a customer truly feels heard, you can often take away the sting of whatever negative impression they may have of your business.
And even if a customer has a great experience, you can build on an already awesome relationship if you really listen to their feedback and show them you care.
Think of your review management as an extension of your customer service. Sometimes, reviewers are looking for action. But by and large, most want a pleasant resolution and to know that their concerns are being taken seriously.
When you're responding to a negative review, make sure to empathize with the reviewer, apologize for the situation, resolve the issue, and determine what went wrong to avoid the problem in the future.
Whether the review is positive or negative, thank the reviewer for their time, take a moment to share what you've learned, and how their review will help your business moving forward.
In our tech-savvy world, online reviews matter for small businesses. Knowing how to properly manage your reviews can allow you to get the most value out of the reviews you receive and protect your brand's reputation in any situation.
AUTHOR BIO: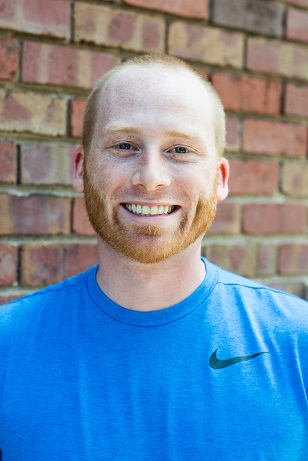 Jeff Shipman is the Director of Marketing Innovation at Semify, a white label marketing agency based in Rochester, New York. Semify provides quality SEO and PPC fulfillment solutions at-cost so that digital marketing agency owners can achieve their dreams. Before moving to Western New York, Jeff earned a BA in History and a MBA at St. Bonaventure University. Go Bonnies!
---