No Money? Low-Budget Marketing Ideas to Promote On-demand Business
---
Digital marketing sounds complex to many on-demand businesses. It works on fundamentals like PPC, SEO, branding, SMM, and more; entrepreneurs and marketers need to juggle evolving regulations, emerging social channels, along with personalization, content, and automation.
Planning and implementing a solid marketing strategy can help brands boost their business performance, bring in more customers, and retain old ones. However, many businesses have a low marketing budget to work with, which makes it challenging for on-demand enterprises to promote their brand in the right way. But the good news is that there are lots of ways to market your business to your customers without spending more.
As a business entrepreneur, you might not have time to perform research and identify low-budget marketing ideas to promote on-demand business, so to help you, we have found a ton of ways. So let's get started on all these marketing tips that won't put a burden on your pocket. But before that, go through the basics like what is marketing? Why it is essential for your business and more right here.
What is Low-Budget Marketing?
Marketing is a broad term that includes tons of marketing channels and ways that help you to promote products or services within your budget. Low-budget marketing has many pillars, but the most important are:
Website marketing
Social media marketing
Content marketing
Search engine marketing (SEM)
Email marketing
Banner advertising
Mobile marketing
If you want to grow your on-demand business, you will have to set aside both money and time for marketing. That's not the big issue if you are an enterprise-level business that has resources to spend. But what if you have a low budget for marketing? There are a few practical tips that you can consider following to achieve the targeted marketing goals.
Why is Marketing Crucial for On-Demand Businesses?
Nailing your marketing strategy is crucial for growing your on-demand business. There are around 4.57 billion active internet users; hence experts say that you need to spend more money to make more, and this is true in marketing. But if you have a low budget, you can choose to opt for smart marketing tips that help you get the worth for your investment.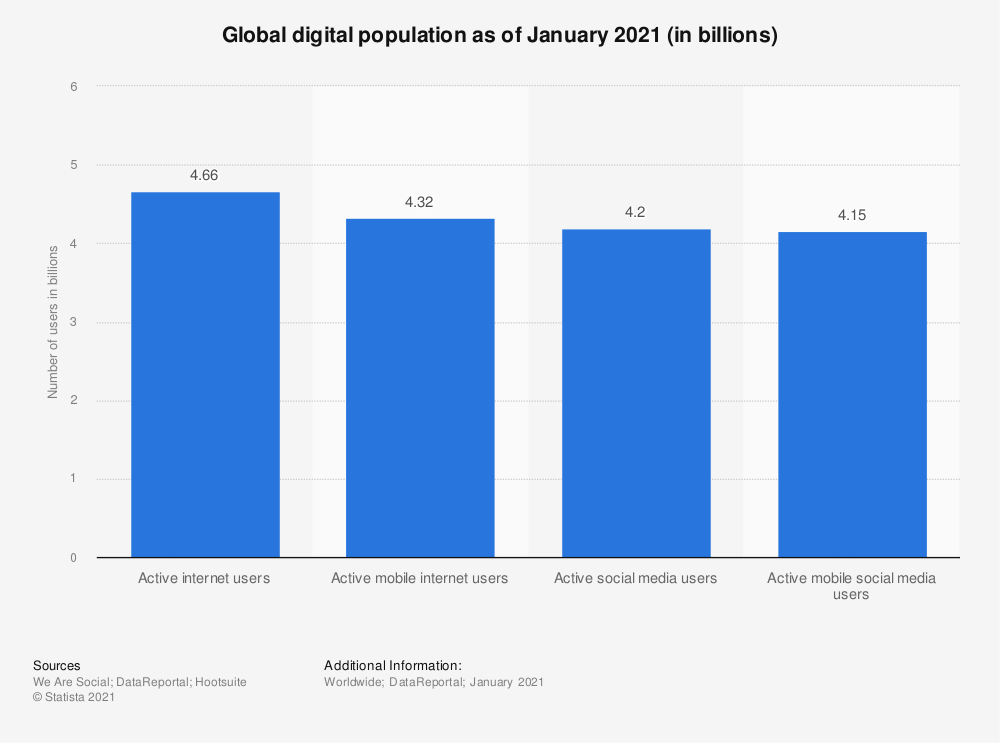 Image: (Source)
The majority of customers these days are dropping brick-and-mortar shops and choosing smartphones and laptops instead. This is the primary reason why marketing is important. Marketing is necessary since it provides your business with a sense of direction and helps you reach the primary business goals.
With the right combination of business strategies, you can easily plan and implement marketing campaigns that deliver excellent results at the lowest cost. It helps you inform your ideal customers about the product or services you are offering them.
Through the right strategy, customers get to know about the product value, usage, and additional information that might be useful for them. Besides, it helps create brand awareness and stand out in today's competitive market. There are many more reasons that justify why you must choose to go with marketing.
Effective Way of Engaging Customers
Helps to Build and Maintain the Reputation
Makes it Easier for You to Build Strong Relationships with Customers
Effective Communication Channel Utilized to Inform Customers
Boost Sales
Aids in Providing Insights About Your Business
Helps to Maintain Relevance
Creates Revenue Options
Helps to Manage the Team to Make Informed Decisions
Your competitor is advertising their products through marketing; doesn't this explain why marketing is important? One of the effective ways to gain competitive advantages over the competition is planning and implementing the right business marketing strategy. However, you don't have to be negative while marketing, conduct research on what market expectations are and find ways to deliver a product or service. If you're new to the market, being more strategic and aggressive can be beneficial.
Low Budget Marketing Ideas for Your On-demand Business
Marketing your on-demand business spreads the word about the incredible products you sell. Neglecting promotion means decreasing the chances of making money. Customers' attention is pulled from pillar to post; big brands have marketing budgets that drive the marketing cost to new heights.
Even the social media changing algorithms make it harder for businesses to reach the right audience. However, you need to understand that it is not doom and gloom; you just need to be creative to stand out in the busiest space. You can try different tactics to drive better results.
Host Social Competition
Social media platforms that are oversaturated can be an understatement. More than 91.9% of U.S. marketers with more than 100 employees were expected to utilize social channels for marketing purposes in 2021. The share was around 86.2% in 2013. Companies use platforms such as Twitter, Instagram, Facebook, and many more to reach their targeted audience.
Facebook shows a 5.2% organic page post; this is the main reason why social channels are a pain-staking method to promote their business. You can easily diversify your SMM strategy by hosting a competition. Offering something for free like a trip to HQ, product bundle, and more in exchange for social channels.
Enables your followers to comment, share, tag, and like your post to boost your reach. For example, Loca Foods hosted Instagram content that gave desserts. Participants need to follow, tag, and like the post.
Attractive social competitions can help you sell your business product or services. You can keep the awards as cheap as you want. Make sure that the dollars you spend on hosting do not have to be extreme.
Lengthen Your Blogs
No list of digital marketing is complete without mentioning blogs, isn't it? You need to understand that shorter is not always sweeter. Longer blog posts help you generate higher success rates in gaining customers than short blog posts. More than 7,366,191 blog posts are written and posted every day on the web. Hence it becomes vital for you to find ways to make your blog unique and stand out in search engines.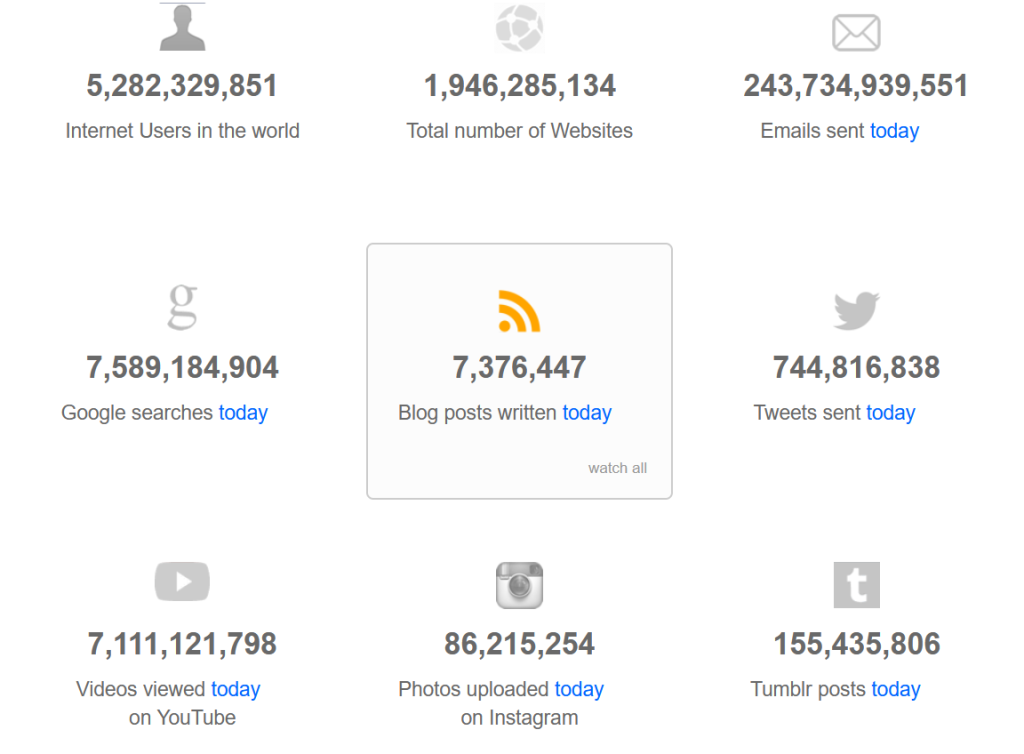 Image: (Source)
The average word count of top-rated Google content is around 1100 to 1300 words. However, less than 18% of companies focus on posting blogs of more than 750 words. To eliminate falling content into a not-so-sweet category, you should write the content of 1200 or more words.
Your blog can be anything related to your business product, services, or more. You can even share tips on Spotify clone script development or product usage, tips to start a business, and more. Make sure that it provides tremendous value to readers, helping your business website be found easily through search engines.
Google My Business Account
Google Business Profile is one of the proven marketing strategies for businesses to advertise their business within a low budget. This marketing collateral permits your business to show up on Google Maps, the section of Google Search. In order to show your Business Profile higher on Google Maps, you need to optimize your Business Profile. You can have a Google My Business account to verify the ownership and optimize the Google business profile.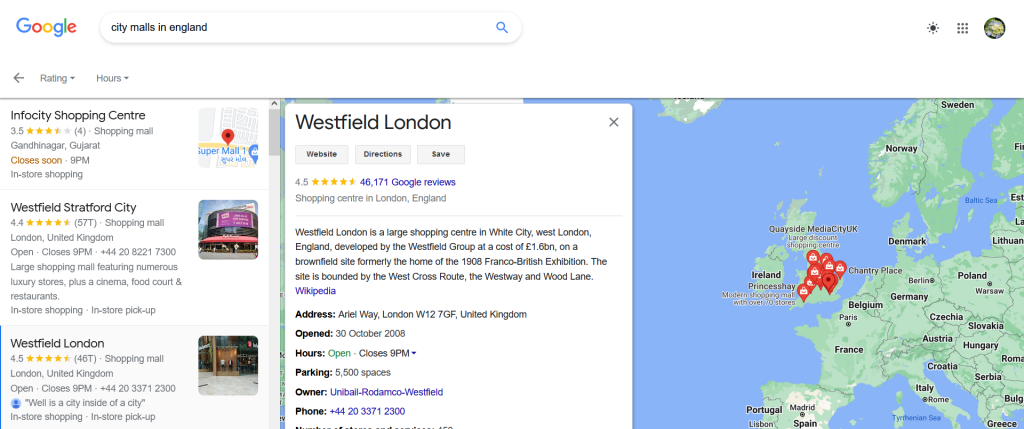 Get Involved with the Community
When it comes to marketing, most on-demand businesses think of large-scale campaigns. Sometimes you should see and think smaller about what is going on in the community. You can sponsor a little league or charity and become a volunteer at a non-profit or charity to promote your business.
Ask for Referrals
Referrals are a cost-effective way to generate new business. The main issue is you might feel awkward when asking for referrals. The worst scenario is that the businesses want to request to come off as a piece desperate. There are lots of methods to ask for referrals:
Ask for referrals through email, in-person, online, or at the bottom of invoices;
Focus on your best customers instead of reaching all;
Offer incentives
Make it easier for your customers to refer it to others;
Ask customers to like your business Facebook page;
Join a professional or referral networking group.
Develop Email Campaigns
Email marketing returns around $44 for every $1 spent. Email marketing can help return customers and bring more money to your business. Encourage return visits to business sites, and set automated responses to thank all customers.
Customers like to feel special with "welcome" emails. The average open rate of emails is around 82%. Be pushy to bring more profit with abandoned cart recovery emails. Sending more than three abandoned cart emails can result in a 69% increase in order.
Use Hashtags!
Incorporating hashtags is an effective marketing tactic that broadens your business reach. Hence use engaging and trendy hashtags on Twitter, Instagram, Facebook, and other social media channels. Trending hashtags can help reinforce the brand identity.
Using unique hashtags is suitable for when you are offering resources. If you are operating a business locally, make sure to use location-based hashtags. However, don't neglect custom hashtags, mix hashtag types can help reach more people you are choosing to target.
Don't Avoid Marketing on LinkedIn
The world's professional network, LinkedIn, has more than 810 million members in around 200 territories and countries worldwide. This social channel is under-utilized. Don't just create an account and leave; enter into dialogue with the professional connections you create, share quality content, share blog posts, and contribute to forums.
Marketing Shouldn't be Expensive!
Smartphones, the internet, and technology are taking over the customers' consciousness. However, traditional marketing approaches like newspapers, leaflets, flyers, and more are falling by the wayside. Hence if you ignore the significance of marketing, it could be the future that awaits your business.
You can plan and implement low-cost marketing ideas to promote your business. You can choose to test different ideas, don't forget to be creative. Remember that one size doesn't fit all; similarly, marketing tactics don't work the same for every business. Hence find the best one that suits your business and helps you achieve your desired goal. You can choose to start a podcast, attend local events, partner with other businesses, run a video marketing campaign, and more.
Author Bio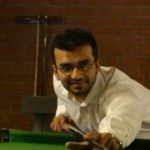 Gaurav Kanabar is the Founder and CEO of Alphanso Tech; an India-based IT Consulting company that provides PHP Ticket System and other app development services to individuals as per their specific demands. Besides this, the founder also loves to deliver excellent content helping readers to have deep insight into the topic.
---