Mobile App Development Explained: From Costs to Latest Monetization Models
---
Mobile apps are the future. There's no doubt about the potential of mobile applications in enabling businesses to achieve exponential growth.
Small to mid-sized consumer businesses and corporate enterprises are shifting to dedicated mobile apps, streamlining their operations and delivering a more personalized platform to connect with their audience.
This blog will briefly explain different mobile app development service types, their costs, and the latest industry trends.
Let's begin!
6 Primary Steps Involved In Mobile App Development
Mobile app development includes everything from gathering project requirements to deploying the final app on application stores. The mobile app development process involves the following six crucial steps:
Requirement Gathering
The first step is gathering all the stakeholders' relevant requirements and app inspirations. In this phase, the mobile app development company conducts regular meetings with stakeholders to brainstorm ideas and add more clarity to their vision. After comprehensive planning and discussion, both parties agree on specific terms, and everything gets documented to avoid any queries in the future.
Wireframing & Prototyping
After documentation, the design team starts creating prototypes and wireframes for the initial drafts of design and functionality. The approved wireframes and prototypes are then used to create the app's architecture.
UI/UX Design
The design team starts working on building intuitive user interface design and mobile app screens, following the mobile app architecture. Since design plays an integral part in the success of mobile apps, the user interfaces and app screens go through several usability tests to produce an outstanding final design.
Development Phase
The development starts right after the user interface and app screens. It is the most time-consuming part of mobile app development, taking up to 1 – 12 months, depending on the project size and development platforms. The process can take even more time if the demand is to build separate native apps rather than simply opting for flutter app development services (cross-platform development)
Quality Assurance & Testing
After design and development, the mobile app goes through several functional and non-functional testing procedures to ensure the exceptional quality of the final product. The app's beta version is available to certain people to get their thoughts and reviews about the mobile app.
Deployment & Maintenance
After passing usability and functionality tests, the final approach of mobile app development is to deploy the product on its respective stores, i.e., the App Store and the Play Store. Once the mobile app is published, the maintenance team continuously monitors customer feedback and converts them into feedforward in the upcoming updates.
The Estimated Cost of Building a Mobile App
Mobile app development is comparatively more expensive compared to web development, but the returns on investing in a mobile app eclipse its overall costs considerably.
If you are on a tight budget and can't find any venture capitalists, you can hire a development company from the least expensive cities in the US or even go outside the US.
For instance, the average cost for mobile app development in Houston is comparatively lower than in NYC. Similarly, hiring an app development company from Pakistan will be way more affordable due to the significant difference in the hourly rates.
Just to give you a rough idea, a mobile app can cost between $40,000 to $500,000 or more, depending on the features and requirements.
Mobile Game VS Mobile App: What Makes More Money?
Although game development falls under the umbrella of mobile app development, both are totally different! A mobile game development company uses an entirely different tech stack, such as game development engines and specific game designing tools like Mixamo and Blender 3D.
Both mobile games and apps have immense earning potential. However, comparing them in terms of money is totally vague as both are intended for different purposes.
A consumer business mobile app is designed to help businesses streamline their business operations and place a strong foothold in the consumer industry. It ultimately skyrockets sales and increases revenues by enhancing the user experience and enabling them to interact swiftly with the business. Mobile games, however, are designed for one thing and one thing only. i.e., to make money.
How Mobile Apps Make Money?
Below are the most common money-making models used in the mobile app development industry:
In-App Purchases
In-app purchase is the most famous money-making model in today's mobile gaming industry. In this model, mobile games introduce special characters, skins, and other premium features for purchase. These features don't impact the game's competitiveness but allow gamers to flex among their friends.
Sponsorship
In the sponsorship model, mobile games endorse niche-relevant products or service providers at the start or interval. However, this model is relatively uncommon. Only the top gaming and esports franchises, like Supercell, Tencent, etc., use sponsorship models.
Advertisements
The advertisement model has been the most successful money-making model in the past. In fact, it was the only model that small gaming franchises could use to cash in their product. However, it has failed miserably in today's gaming world.
Ads are annoying and can spoil the gamer's experience. That's why most gaming franchises have now shifted to the in-app purchase model from the advertisement model.
Wrapping Up…
Simply put, setting up an online presence no longer serves the purpose today. Embracing digital transformation requires businesses to provide personalized modes of communication, and nothing rivals a mobile app in this regard.
Author Bio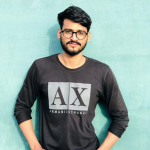 Sharjeel Ahmed is an SEO specialist at Tekrevol, a US-based custom software development services, and he loves to write informative and persuasive content. In his spare time, Sharjeel plays Cricket or binge-watches Netflix series. You can connect with him
---