Increase Organic Traffic for Your Website in 10 Steps!
---
When it comes to getting organic traffic to your website, it's quite natural to get overwhelmed with tons of options available. Optimizing your website for the search engine has become important more than ever. Did you know organic search drives over 50% of organic traffic and almost 40% revenue? Hence, businesses are always after generating more search traffic.
Ranking on the first position for a specific keyword will give your organic traffic a boost. The art of improving traffic to your website is known as SEO. It helps you gain better ranking on the search engine, and as a result your organic traffic increases.
Don't forget, "This is the era of Less is more with SEO".
No denying the fact that SEO takes time and you cannot expect to see results overnight. However, you will be able to see long-term improvements and steady gains. That being said, if you are looking for ways to increase organic traffic, this write-up has got your back. We discuss 10 steps that will help you increase organic traffic.
"Effective Search Engine Optimization requires commitment, not campaign."
Steps to Increase Organic Traffic
Work on your Website to Eliminate Technical Errors:
You can eliminate technical errors from your website in several ways.
Carry out a comprehensive website audit of your website taking help from the professionals.
Self-check from the surface to look for any possible errors.
Several paid and free services help you identify SEO errors. It is an optimal solution that helps businesses obtain quick results with low financial investments.
Eliminating technical errors will make your website attractive for the search engine and users as well. Thorough site audit will help.you get rid of duplicates, identify affiliates, enhance page load speed and several other problems.
Develop a Strategy to Increase Organic Traffic:
The solution to a problem is developing a strategy that will help you get rid of such problems easily. You can develop a strategy in different stages.
In the beginning, set goals and strategies.
Identifying areas where the problem lies by carrying out a site audit and analyzing competitive environments.
Work on the problems identified to get rid of them.
You need to map out a content plan for posting content on your website and third party websites as well.
Measure the results from Google Analytics.

The process of attracting organic traffic is lengthy, and is different from contextual advertising.
Optimize Your URLs:
Injecting keywords in the URLs will help you get SEO benefits. It makes URLs understandable to your visitors. However, there are few things that you should keep in mind while optimizing your URLs.
Don't use more than three to five relevant words in your URLs.
Take the spam indicators in account. Add keywords used in the URL to the overall frequency of your page.
Instead of underscores, add hyphens in between words.
When you optimize your URLs, it helps you gain more visitors.
Develop A Mobile Version of your Website:
Over 65% of users order products and visit websites from their mobile devices. 65% accounts to a huge number of audience, and you cannot afford to lose them. Hence, it is crucial to get a mobile version developed and take care of it. Optimizing your website for mobile devices gives good target audience coverage, and it enhances subscriptions and sales as well.
Use Unique Content:
Gone are the days, when websites used to have duplicate content and it did no harm to them. Nowadays, it's crucial to have unique and optimized content on your website. Furthermore, it helps businesses get more organic visits. This rule of thumb not only applies to text, but is applicable for pictures, videos, etc. If ever you want to use a picture from someone else, you should give proper credits, to avoid copyright issues.
"If you post content on your website, Google might take time to notice your efforts."
The major focus of search engines behind ranking content is semantic uniqueness, and it can bring visitors to your website easily. Your content should be valuable to the visitors, and capable of answering queries entered in the search bar. If it contains uninteresting, outdated and untruthful content, you will lose your potential consumers.
Blogging:
Blogs serve as one of the most valuable resources that help websites attract organic traffic. It not only serves the purpose of gaining organic traffic, but also provides crucial information to the visitors. Blogs containing interesting and relevant content encourage visitors to perform the target action.
You can include anything and everything you want in your blogs to make them interesting and appealing. Including keywords and internal linking helps optimize your website better for SEO.
"Most Bloggers ignore the details that search engines pay attention to."
Promote on Social Networks:
Social networking sites are an effective tool that helps drive traffic towards your website. You can choose to create groups with your potential consumers and publish news and other announcements related to your business. Choose to add engaging content which encourages your visitors to click on the link. If you post interesting content on your social media profile, subscribers will start liking and sharing them. This helps you gain free advertisement and maximum reach.
Leverage Newsjacking:
Newsjacking is an online marketing technique that provides unobstructed advertisements to the brand. The best part of this technique is that users visit the website using both the search queries and aggregators or the new portals. The rule of thumb when it comes to this marketing technique is to link the offer of your website with an event that is both interesting and important. Or else, this tool will not work as expected.
Use Long-Tail Keywords:
No doubt, using popular keywords is important, but you should not only go with the most popular keywords in the market. Use all possible keywords that are more specific to your products and services. Also, incorporate long-tail keywords along, as well. Google and other search engines will soon find your content for that particular topic and it increases the chances of ranking your website on search engines.
Incorporate relevant keywords to help your consumers find you. When you rank on google, you own a sphere of influence for a particular topic in your niche.
"Today it's not about get the traffic, it's about getting targeted and relevant traffic."
Encourage Incoming Links:
The websites that have a lot of incoming links, especially from high authority websites are given more priority over the ones that don't have. To gain incoming links, you can encourage friends, family, clients, partners, and some friendly fellow bloggers to link their content to your website.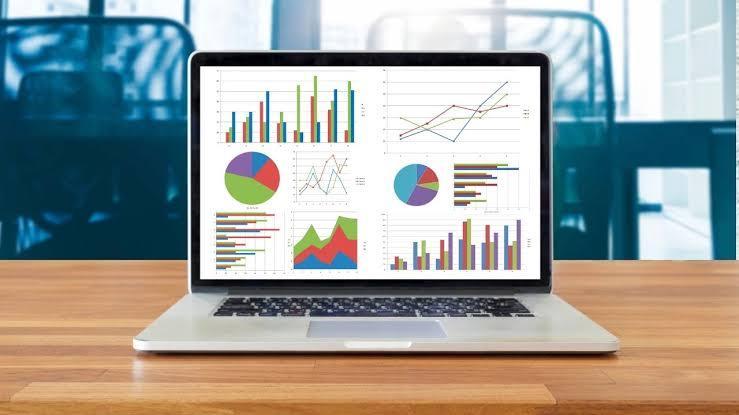 The more incoming links your website, the higher position it will have on the search engine. With good quality backlinks, your content or website becomes authoritative in the eyes of Google. However, be aware of the spammy links from certain websites, as such links can damage the SEO of your website.
Conclusion
One of the biggest challenges for any business is to make sure that whenever people are looking for a product or service that they offer, they find their products on the top, and not their competitors. Increasing organic traffic for your website is something that you can do at no extra cost, except your time.
Author's Bio:
Kristen Reed Edens is a successful digital marketer with expertise in search engine optimization, creative writing, and content marketing. She has helped many small and medium-sized businesses craft digital marketing strategies that are cost-effective and deliver outstanding results. Currently, she is doing freelance writing for SEO Experts India, a leading SEO Services Company in India.
---