How to Use Videos to Become an Industry Thought Leader
---
You are the expert in your field. Only you can provide the information about your products and services to consumers as an industry leader. According to current marketing trends, video is the dominant form of communication for businesses looking to reach large groups of targeted audiences.
Video is a powerful communication and marketing tool that presents you as a thought leader providing solutions to consumer needs and desires. Carefully designed, produced, and distributed video content is the foundation of an effective digital marketing campaign.
Some statistics that illustrate the pervasiveness and accessibility of online video include:
Thought leadership videos take advantage of the power of the medium to provide added value to the consumer while presenting the brand as a trusted resource. Instead of promoting your specific products and services, industry leadership videos offer expert information and reliable sources for consumer needs and questions.
What Are Thought Leadership Videos?
Thought leadership is a modern marketing strategy to show that your company is a leader in its industry. Thought-leader videos demonstrate leadership in your industry and connect with others looking for the types of products and services you provide. Having a high-quality industry leader video can help generate higher web traffic, new customers, and a greater understanding of your brand to existing and potential clients.
When people use search engines or social media to find information regarding a product or topic, they are looking for the most credible and reliable sources. Online users are looking for an industry leader that offers effective solutions to their problems, needs, or preferences. They are looking for you.
In today's crowded and confusing digital marketing landscape, it takes exceptional video content to get noticed. Thought leader videos allow you to use the accumulated expertise in your field to present your brand and services as essential resources to existing and potential customers. Videos are ideal vehicles to educate consumers about your products while establishing you and your business as a trusted authority in your industry. Consider using a video production company to help you achieve the quality you need.
When to Use Thought Leadership Content
Thought leadership videos are used on a variety of platforms when a business wants to establish authority on a specific topic or concept related to your industry. Video allows you to provide deep insight, personal perspective, and unique information to present you as a valued leader in your field. Industry leader videos provide a targeted audience with useful, relevant information they cannot get anywhere else.
Industry leadership videos are designed to provide added value and information to make consumers smarter and more reliant on you as a reliable resource, rather than product demonstrations or explainer videos that highlight functions and features. After watching your video, viewers should feel that you are the brand that is able to solve their problems and satisfy their needs.
Thought leadership videos typically involve senior-level executives and experts on specific subject matters. Experienced professionals and team leaders can pull from years of experience. What these experts say holds a lot of weight because of their expertise and respected position industry.
Benefits of Thought Leadership Videos
Thought leadership videos offer the flexibility to present your brand as an industry leader to varying groups of targeted consumers. Regardless of how much prior exposure a viewer has had to your brand or where they are in the traditional sales funnel model, industry leadership videos show you as a resource that consumers can count on.
Control Your Message
Video allows you to create and control your message in a wide range of applications and platforms. Let consumers and potential clients know the value of your expertise and your ability to provide solutions to their problems.
Video Establishes You As a Leader In Your Industry
Leadership videos offer the chance to showcase your knowledge and understanding of your industry to existing or potential customers, clients, or staff. Videos are your chance to expand the scope of your expertise by solving problems old and new. Others in your industry will rely on your skills and expertise, and customers will turn to you to solve their problems.
Thought Video Increases Online Presence in All the Right Places
In providing effective and affordable solutions to consumers' existing and new problems, you will garner attention from important influencers, journalists, and widely-read industry bloggers. Use video to communicate your standing as an industry authority to increase your brand awareness and broaden your online presence. Targeted consumers will visit your site with the preconditioned notion that you are the best.
Connect With Target Audience
Video offers a way to connect with a target audience that no other format can offer. Speaking directly to the viewer allows you to form a deeper connection than reading text or scrolling through a photo gallery.
Social Media Videos
Besides tv commercials, videos posted on social platforms like Facebook and Twitter are highly influential on large segments of targeted audiences. High quality thought leadership videos could gain traction and expand your presence and brand awareness. LinkedIn is the largest professional network on the Internet, with a massive digital community of more than 347 million members in over 200 countries and territories.
Repurposing Thought Videos
Videos are versatile communication tools that allow you to repurpose content in a variety of applications. Shorter clips can be edited from the longer presentation and shared on social media outlets like LinkedIn, Twitter, and Facebook. Extract quotes from the video for use in graphics within the video, transcribe the video for a blog or edit together clips for an ongoing podcast.
Global Reach
The Internet has made the world seem smaller than ever before. Connecting with people on the other side of the world is as easy as staying in contact with clients and customers in your neighborhood. The global marketplace is a great space for a thought-leader video to expand your reach and message.
Thought Leadership Videos Best Practices
The following are examples of best practices to achieve the goals and objectives of your thought and industry leadership video content.
Relevance
Thought leadership videos should not try to cover all topics regarding your industry and field of expertise. Create specific goals for each video and stick to those objectives. Explain your vision in ways that relate to your target audience's needs and preferences to engage them and compel them to act.
Establish Trust
Trust is an essential ingredient in creating long-term relationships with clients and customers. Using credible and relatable subjects for your leadership videos will establish trust while presenting you as a reliable resource in your industry.
Keep it Short
Think quality over quantity. Provide relevant information to decision-makers in an easily digestible format using graphics and other visuals to engage and retain the audience. Keep the narrative and presentation of valuable information moving in the most engaging and compelling ways without giving viewers the chance to become bored or disinterested.
Tips For Creating Thought Leadership Videos
Since you are presenting your brand as an industry leader and valued resource, it is important to present the message most professionally. These videos will be seen on various platforms to relate vital information based on your expertise in the field. Video production cost or budgets can determine the quality of the video.The quality of the video production will reflect the confidence the viewer will have in you. The following are tips to consider when creating thought leadership videos.
Pre-Production Planning
You only have a short amount of time to deliver your message and engage the audience. Create an outline and script to make sure all of your message points are covered most succinctly. The tone should be conversational while presenting the information professionally and authoritatively.
Practice Makes Perfect
The more you practice, the more comfortable you will be with the materials. Practice out loud multiple times to find the right intonation and pace.
Include Multiple Calls to Action
Keep in mind that while a thought leader video is not a sales pitch for a specific product, the ultimate goal is to attract new customers or clients. Insert a phone number, email address, social media handles, or any other ways consumers can reach you.
Thought Leadership Videos Present Your Brand As An Authority
Consumers are constantly searching for businesses that can solve their problems and make a real difference in their lives. Thought leadership videos are highly effective marketing and branding content that positions your business as a leading authority in your field.
---
Author Bio:
Torrey Tayenaka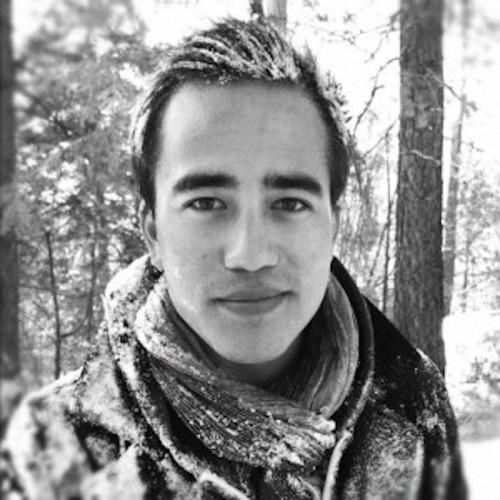 Torrey Tayenaka is the co-founder and CEO at Sparkhouse, an Orange County based video production agency. He is often asked to contribute expertise in publications like Entrepreneur, Single Grain and Forbes. Sparkhouse is known for transforming video marketing and advertising into real conversations.Rather than hitting the consumer over the head with blatant ads, Sparkhouse creates interesting, entertaining and useful videos that enrich the lives of his clients' customers. In addition to Sparkhouse, Torrey has also founded the companies Eva Smart Shower, Litehouse & Forge54.
---