How to Use Google Trends for Keyword and Topics
---
In this digital age, every day there are many latest technologies and strategies are arriving to boost the growth of your business. With these amazing strategies, you can easily identify where you stand in the battle of the search engines. 
For getting better results and boost brand reputation as well as visibility, it is very essential to doing well with the right information. Nowadays most of the marketers are using free SEO tool called "Google Trends"
Google Trends is one weapon and most amazing unutilized free tool for SEO from Google. It allows you to analyze the popularity of top search queries across the world. With this tool, you can easily find out the latest trend, data, and visualization as well as see trending stories of any country in terms of businesses, health, entertainment, etc. But for getting the best results it is important to understand how to use it properly. 
Benefits of Google Trends:
It helps users visualize and discover trends.

Know the hottest trends and helps to find sites and articles for backlinking.

Google provides you data of different regions with high Interest on your Keyword.

It helps in monitoring the performance of your brand.
Here are some tips and ways are considered below how you can use Google Trends to improve your SEO:
So, here we go!
# 1 Create Content For Seasonal Trends:
One of the best ways to make use of Google trends to improve your SEO is content. To improve your SEO or to bolster your SEO efforts, it is very essential to create and optimize content for seasonal trends. Seasonal trends are the best and most reliable characteristics of a time series. It is a crucial aspect for businesses around the globe. There are many industries rely on seasonal trends such as changing seasons, weather, holidays and other variations throughout the year to sell their products and services. With the help of Google trends, you can easily find the seasonal patterns. Moreover, it is beneficial in increasing clicks as well as sales.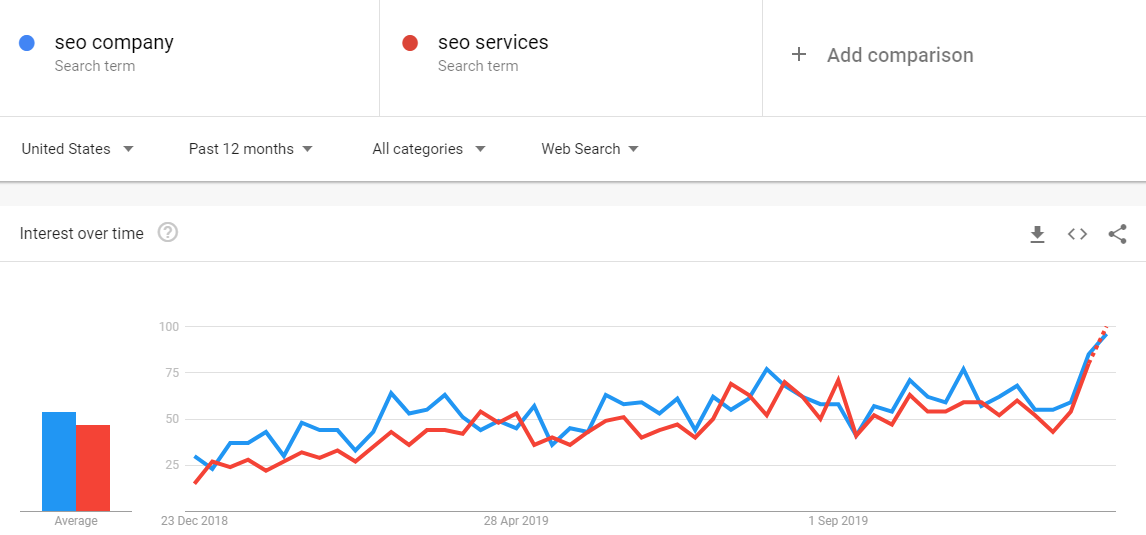 # 2 Figure Out Search Volume Trends:
This is the keyword feature you can use this feature by type a keyword into Google trends and see the performance of keyword from the previous year. This is one of the best and most helpful features. Now, most of you think why!
First, with this feature, you can easily find out the keywords that are very popular in the search engine. When you know the keyword you can create content related to this keyword that more people search for. This will automatically increase clicks. 
Second, Google trends can help you to neglect those keywords that are less popular and very less in search. According to Google trends, if you wanted to create a post about the business dashboard if you analyze this keyword is fading fast. So, you need to go with other keywords. 
# 3 Explore Popular Stories, Topics, And Quires:
Are you planning for ongoing content creation? If yes, then it is helpful to gather related subjects and keywords because Google Search Trends pairs your term with similar terms that have caught the eye of people. With this, you can easily configure the upcoming rising stories, topics, and queries as per your keywords and category. Moreover, when you sort the top related term, it also provides you with the best overview of the best performing keyword.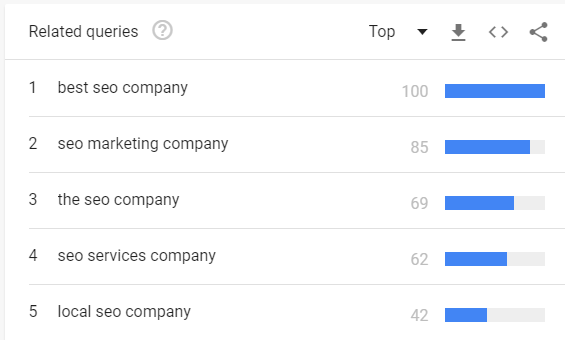 # 4 Consider By Location:
Generally, most marketers make use of Google trends to exclusively focus on keyword. The Google Trends map explores the interest of popular keywords within all sub-regions, metros, and cities. Yes, it means you can see how your services are a marketplace in your target cities and states. Location trends can affect your local SEO efforts so, if you want to rank your keyword with location and map listings, local SEO is one of the best approaches. Moreover, you can easily identify the area that is best for your keyword and gauge your competition.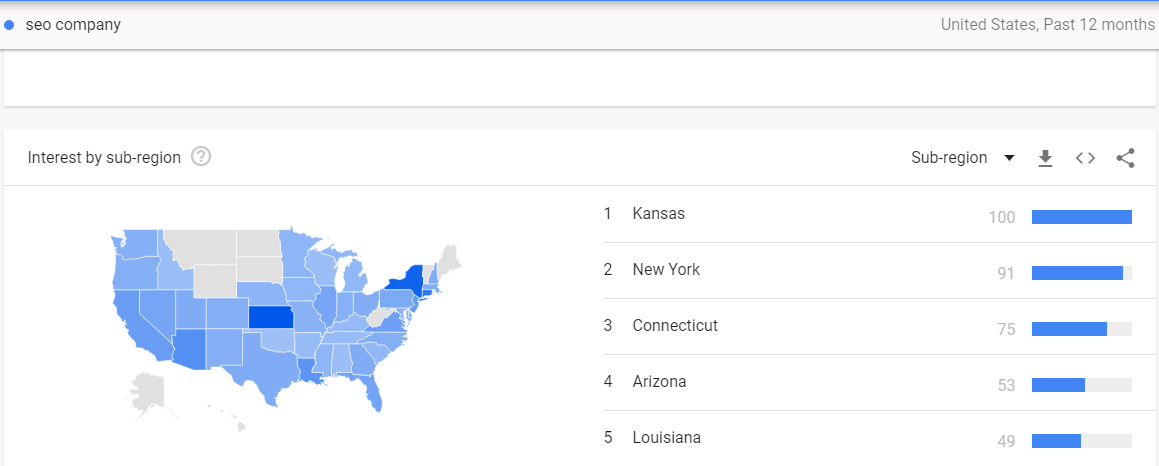 # 5 Make Use of Longtail Keywords:
Generally, Google Trends is not only a keyword research tool but also helpful in developing a content strategy. After plugins the keywords, this tool provides you with 20 trending queries that are very popular and in trend. After finding these queries you can use SEO software to know their keyword visibility, difficulties, competitors, search volume as well as other related keywords. This will surely help you to attract the number of targeted audiences or organic traffic.       
# 6 Initialize The Video Prospects On Google Trends:
As per research, there are 80%of the internet traffic will shift to video content. Yes, writing content is a not only useful form of seasonal content. To interact with the audience towards your services and products video is one of the most powerful ways. According to Google Trends, YouTube research is rapidly gaining popularity in terms of the keyword over the past year. YouTube is a sub dairy of Google and also essential for content marketing. If your business is considering putting out video content, this can show how fitting this platform can be based on the interest level.
# 7 Go With Specific Search Options:
Google Trends offers you five options through which derive advanced insights about your target keywords and search phrases. This includes Web search, YouTube search, News search, Google shopping, and Image search. All of these options provide you with an opportunity to see search trends for a different segment. 
For Example, when you select the YouTube option it will show you the search trend of your target keyword among the YouTube users. Each of these options will provide you with a list of related queries and topics that are popular or growing rapidly over the past month or years.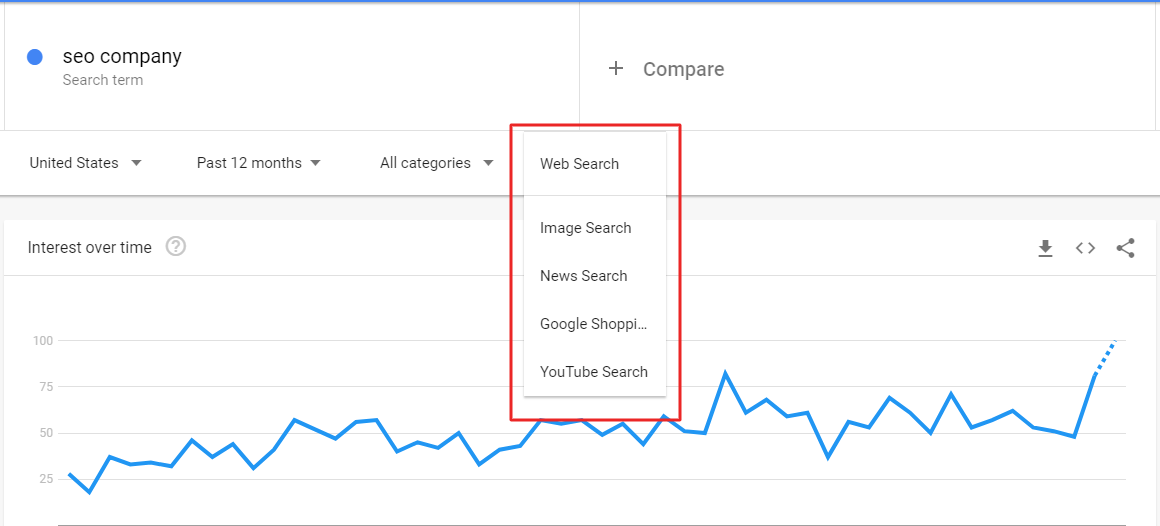 In short, this will gives you a suggestion about your keywords and also suggest your upcoming search phrases that are gaining popularity in the coming days. And with this, you can also target those phrases and topics in your SEO campaign. This is a good chance or way to discover a new trend and get a top rank in searches. 
About Author:  Mandeep Singh works as a senior editor at Strivers Edge. He is a professional writer and manager of SEO Company Mohali. Follow him at SEO Expert Mandeep .  He spends most of his time browsing through technology-related subjects.
---