How to Optimize Your Blog for Search Engine Traffic?
---
Quality organic traffic is the most crucial way of generating traffic for your blog as traffic from social sources like Facebook is declining, while that from search engines such as Googles is rising.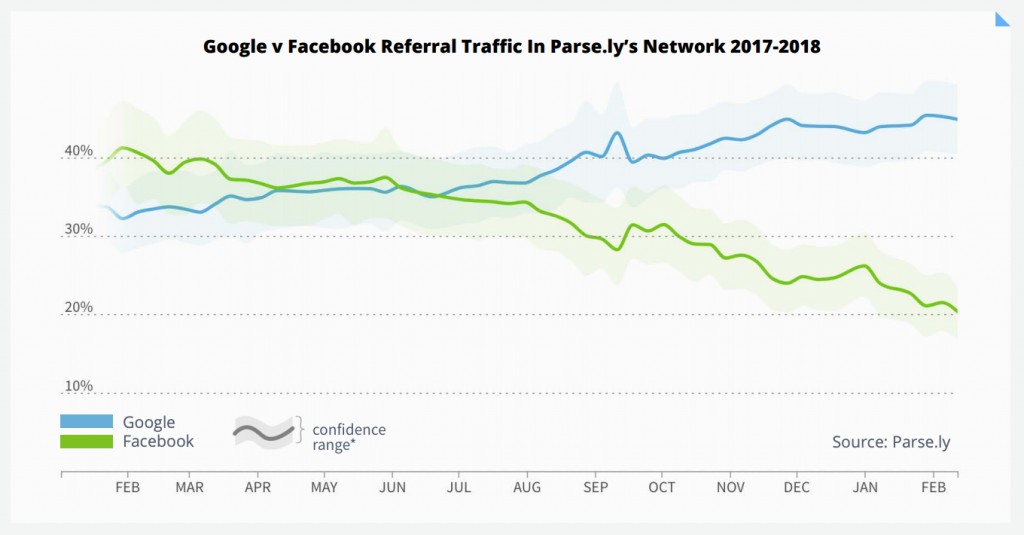 It's a dream come true if your blog ranks higher on Google and shows up in the search engine results for every relevant keyword!
However, optimizing your blog posts, so they rank on the top of search queries for driving more potential customers to your website isn't a piece of cake.
Google is getting smart daily, and its ranking algorithms are continually evolving, which makes it even more daunting for marketers to optimize their blogs for quality search engine traffic.
So, what should you do?
No need to worry, as we have broken down the proven SEO techniques that will help you rank your blog higher on search engine rankings and boost your organic search presence with massive traffic.
Let's start exploring these techniques without any further ado:
1. Target The Best Keywords With Smart Keyword Research
Every online search begins with a user typing a specific "phrase" or a "keyword."
If you aren't aware of the keywords your target audience uses to find relevant information, there's no use in maintaining a blog!
Starting with keyword research allows you to understand what specific topics or content is popular among your target audience based on which you can determine the exact keywords that are:
Relevant to your audience interests
Has a monthly search volume of more than 100
Has a difficulty score <50
Keywords, monthly search volume, and difficulty score are crucial because apart from being the hot favorites of your target audience, your keywords must be competitive so that your posts can get a higher ranking on Google and other search engines.
Focusing on keywords with lower difficulty level helps you get your blog ranked among the top articles on search engines quickly.
The higher the keyword difficulty, the more robust the competition is and the harder it is to rank.
Also, leverage long-tail keywords as they are easy to rank for because of low competition: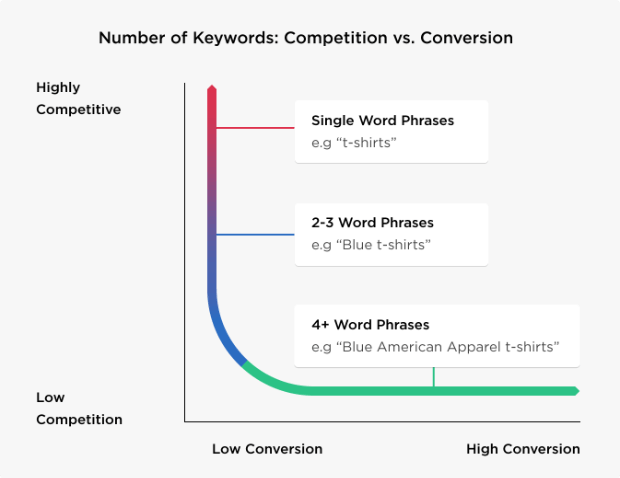 When writing a blog post, you should have a primary keyword in mind and various secondary keywords related to the primary one! For example, if your primary keyword is "IT certification," then secondary keywords might be:
IT certification definition
IT certification benefits
IT certification salary
You can use various tools for smart keyword research, such as Ahrefs, Zutrix, Moz Keyword Explorer, etc.
Targeting the relevant keywords helps search engines understand what your content is all about, which increases the chances of your article popping up in search results when there's a relevant query!
2. Precise Keyword Placement Throughout The Content For Better Indexing
After choosing the relevant keywords, you have to plan for precise keyword placement. Keywords have to be incorporated strategically throughout the blog posts so the search engines can properly index your site for relevant keywords.
Leverage your primary keyword and its variations in titles, meta titles, meta descriptions, subheadings, and body of your blog posts.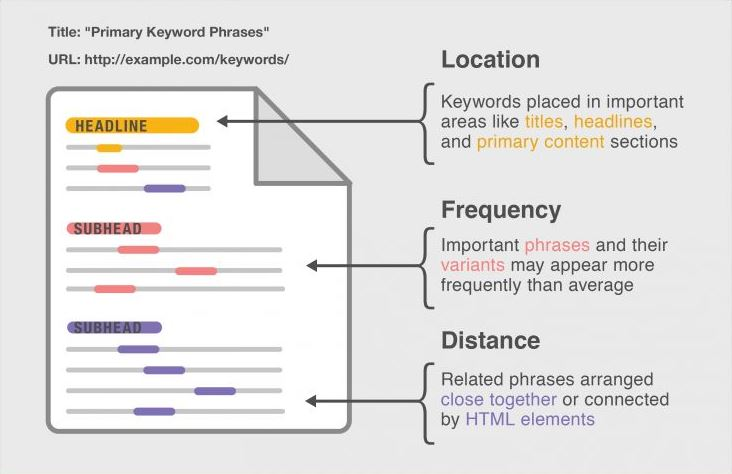 But refrain from stuffing keywords too much in the article as it can give a wrong hint to Google that you are trying to manipulate its search algorithms for higher ranking that might lead to a penalty!
Place your primary keyword in the main heading or H1 as the reader will be exploring the title first.
You can add the secondary, long-tail, and short-tail keywords in subheadings.
Placing the keywords throughout your blogs is crucial for bringing the visitors with relevant search queries to your website.
3. Acquire High-Quality Backlinks
If you are under the impression that in 2021 backlinks are dead, you are highly mistaken as backlinks are still one of the most crucial aspects of search engine optimization!
The search engine results pages (SERPs) of Google and other major search engines have millions of web pages indexed under them.
If you want your blog post to rank higher on search engines acquiring backlinks from high authority sites is essential.
However, if you think that acquiring any backlinks can increase your search engine rankings and drive in tonnes of traffic, then it's a misconception!
Spammy links or backlinks from sites having lower Domain Authority (DR) can be hurtful to your site.
Also, links from older or established websites are likely to pass more value in comparison to the ones from newer sites!
Moreover, it would help if you leverage tools like SEMrush or Ahrefs to uncover hundreds of places where your competitors have acquired backlinks for specific keywords and try to steal those links.

Acquiring links from high-quality sites can help you step-up the search engine ranking ladder and open doors for massive traffic!
4. Focus On Developing An SEO-Friendly Blog design
You can write high-quality and relevant content, but if your blog design is outdated or lacks visual appeal, you can never acquire organic traffic.
There are a variety of elements that you must consider while streamlining the design and architecture of your blog. For example, keep the most important content above the fold: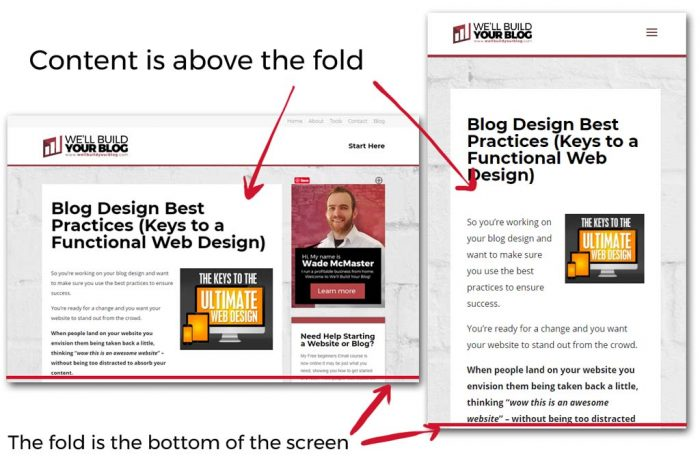 Placing the fold's significant blog elements is crucial because most readers pay more attention to the top section more than the bottom one.
Also, keep your content crisp and clutter-free by giving people what they want without any distractions.
Using high-quality images is another aspect that makes your blog design look attractive.
Having a minimalistic and visually engaging blog design helps you attract more visitors, nurture them with content and turn them into paying customers!
5. Optimize The Loading Time Of Your Blog Posts If You Want Your Readers To Stay On Your Website
The speed with which your blog posts load is one of the most crucial elements that help in keeping your audience interest intact.
If your blog takes forever to load, none of your readers will stay on your portal as they will switch away to one of your competitors!
Moreover, slow-loading blog posts can increase your bounce rate:
Optimizing your blog posts for speed is essential, and for that, you have to leverage specific strategies such as refraining from using heavy fonts or large images that might increase your blog's loading time.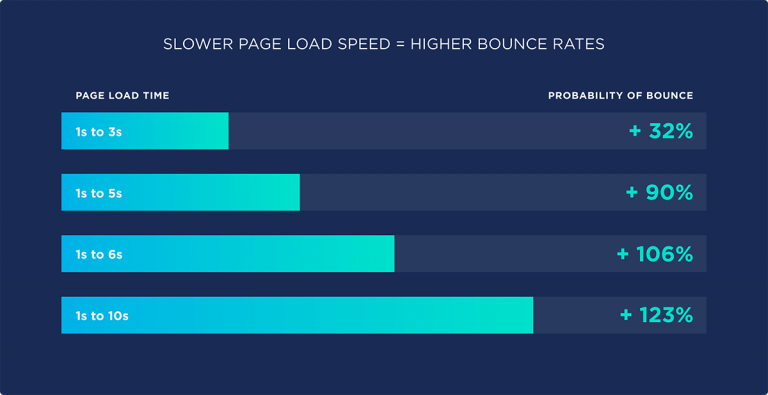 People prefer faster-loading blogs, and they can be your key to unlock organic traffic and higher rankings!
6. Optimize For Mobile & Voice Search
More than 50% of website traffic comes from mobile devices. These visitors want a good mobile experience.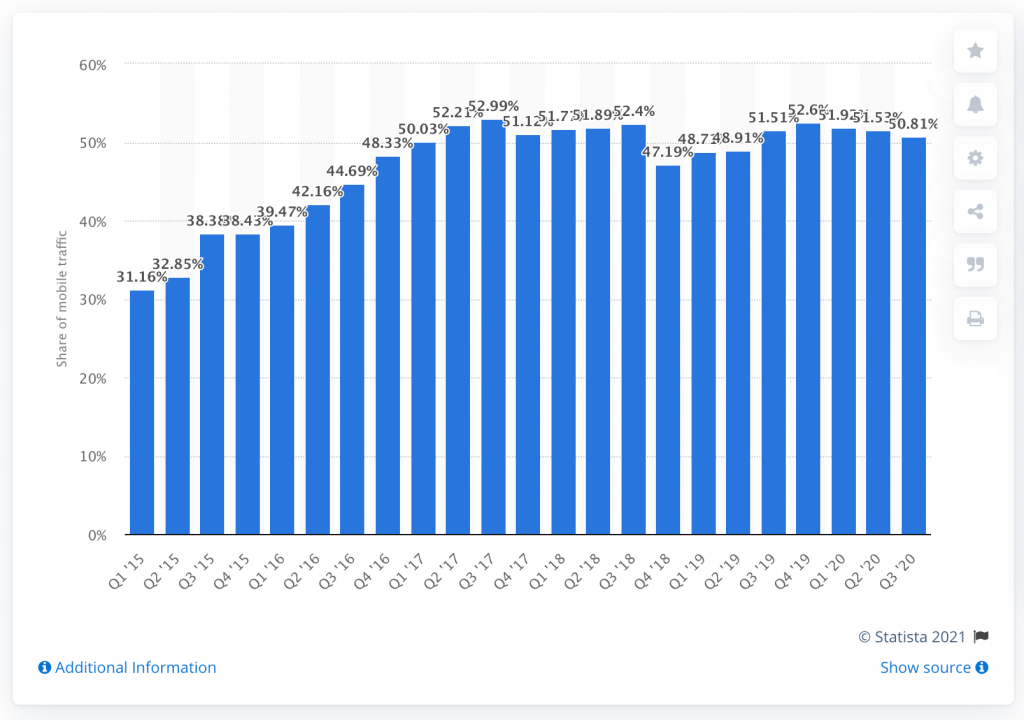 If your blog isn't optimized for mobile devices, you will lose a lot of leads!
Developing a blog by embracing the mobile-first approach is crucial if you want to draw mobile users' attention.
It's essential how your blog posts appear and perform on smartphones as the mobile experience can make or break your brand reputation.
Align with mobile-first blog design while also paying attention to voice search.
Many people have embraced voice search in their daily lives, which will increase in the coming few years!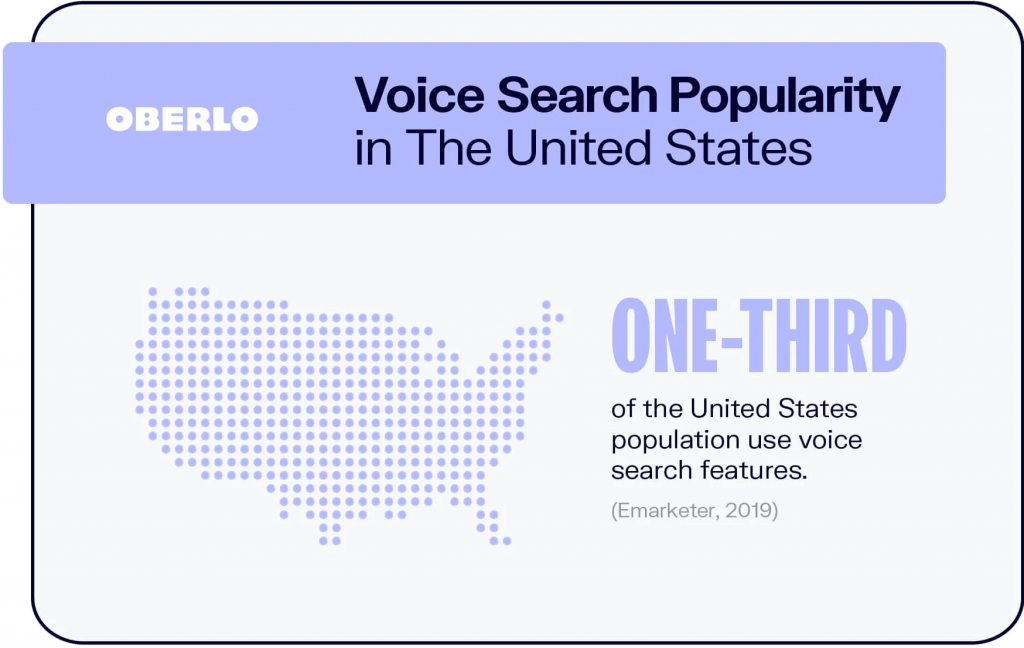 Source: Oberlo
Optimizing your blog for mobile devices and voice search can help you reach out to a broader audience and offer a seamless experience to them across multiple channels.
The Takeaway!
There's no denying that organic search is the most critical source of quality traffic for blogs. Hopefully, these best practices will let you optimize your blog for search engine traffic.
Remember, it's not mandatory to become the world's top-class SEO professional, but what's important is to focus on creating quality content and keep pace with Google's ranking algorithms to beat your competition and ace the search engine rankings!
---