How To Make The Most Out Of WhatsApp To Improve Your Marketing And Sales?
Have you incorporated WhatsApp in your business communications and marketing and sales campaigns? If not, you are missing out. However, it is not too late to join in with 5 million other businesses that are taking advantage and making the most of free communication and more than 2 billion active WhatsApp users.
How do you get started? It is fairly simple. Download a WhatsApp Business, get a virtual phone number for WhatsApp, set up your business account, and get started within no time. Sounds a little too hasty?
Don't worry, we shall uncover and discuss everything you need to know about WhatsApp Business marketing and learn to make the most out of it to elevate your marketing and sales.
Let us first understand why WhatsApp marketing for business.
Why do you need WhatsApp for Business?
WhatsApp is the biggest and most active social platform in the market in 2022, with a record 2.44 billion distinctive active users. And the more interesting fact it is available in more than 180 countries all over the globe and facilitates users in 60 separate languages.
The influence of WhatsApp as one of the major messaging apps is noteworthy, especially in European countries. In fact, only in a few countries, WhatsApp is not the dominant mobile messenger app.
But what many users don't is that it's an amazing tool for sales prospecting and marketing. If you have some knowledge of marketing and sales then you must already know what I am indicating. It is the market scope and active audiences you can target and capitalize on for your business marketing and sales.
Several million active users are in the age group 18-34 followed by 35-44, which are the best age groups any business can target for their sales and marketing. The next important thing is that WhatsApp can be used in all business sectors, from small retail stores to giant travel and hospitality.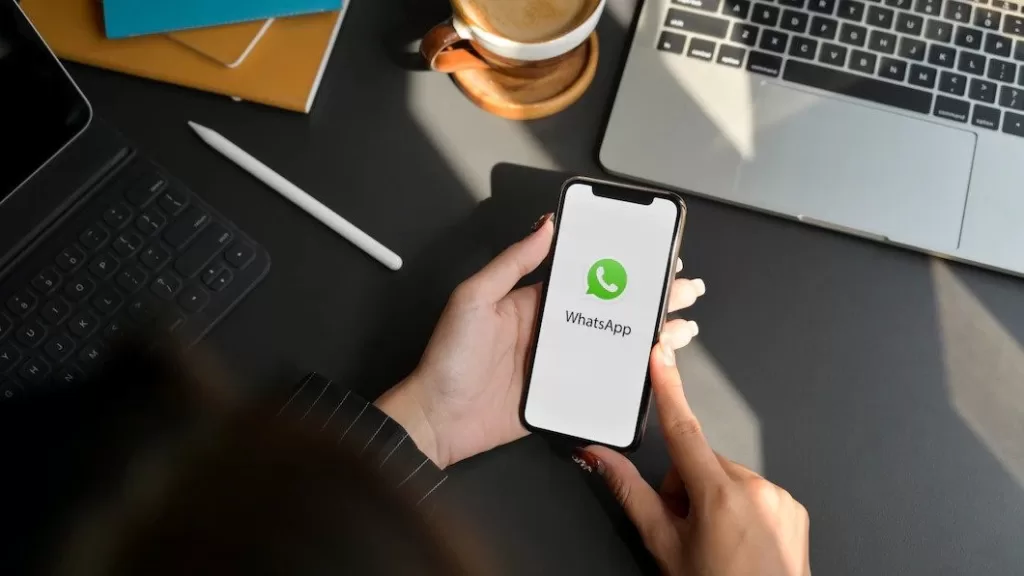 Not to state the fact that it is a free business app that facilitates users with free international VoIP calls, video calls, multimedia messages, text messages, group messaging, and group calls. The next best thing about this business app is that you can use it simultaneously on your mobile and PC (WhatsApp web).
As a business owner or a marketing manager, WhatsApp and WhatsApp Business provide you with all the tools you need to carry out your marketing campaigns, customer communications, and in-house communications.
Taking all these things into consideration more than five million businesses around the globe use WhatsApp Business. So, why shouldn't you?
Proven Strategies To Grow Your Marketing and Sales Using WhatsApp
In this section, we shall discuss some of the proven WhatsApp business strategies to grow your marketing and sales with WhatsApp.
1. Create an Engaging Brand Persona for WhatsApp
An engaging brand persona is the first and foremost thing any business owner or business marketer should consider for WhatsApp marketing and brand awareness. As a business manager, you should be able to create a legitimate brand presence on WhatsApp and convenience the audiences of your authenticity.
Nobody wants a random business to send them any type of promotion, ad, video, or image. Brand recognition and audience acceptance are crucial in the WhatsApp business, which can be built through the creation of an engaging brand persona for WhatsApp.
You can be creative and introduce fictional characters to represent your brand to engage with anyone trying to reach you. An instant credible response that addresses queries from audiences or customers is the best way to create an engaging brand persona for WhatsApp business.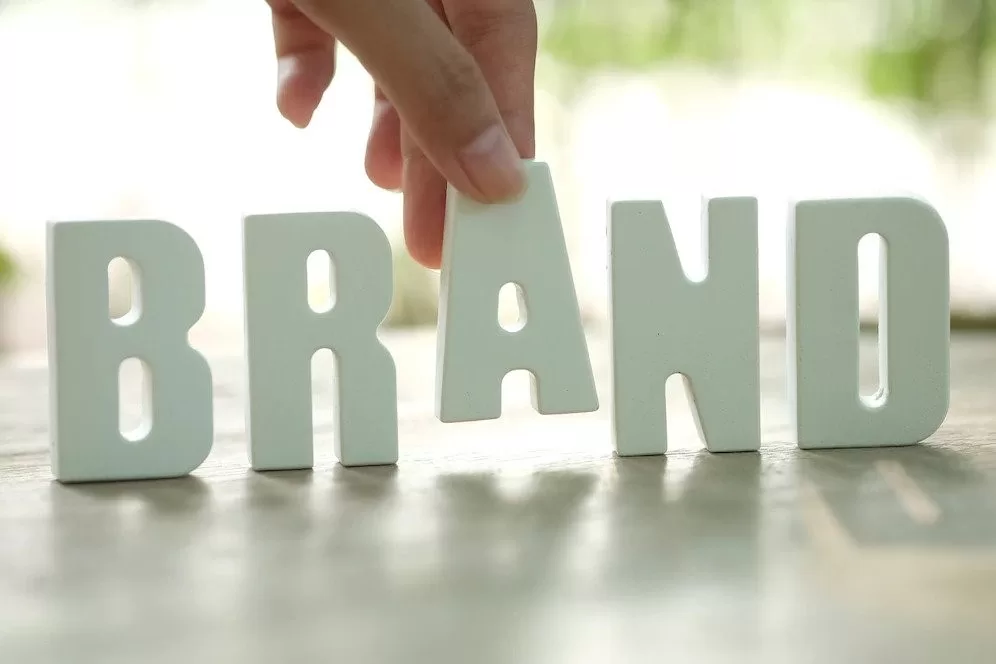 A brand persona isn't simply down to user experience on WhatsApp; you need to utilize other forms of social media like Facebook, Instagram, Twitter, and others to elevate your brand awareness and promote your WhatsApp business.
Combine the available social media tools at your disposal to create an authentic online identity for your brand, which paves a path for audiences to connect with your brand without any hesitation. Great brand persona for greater audience engagement.
2. Offer Great Value to build a phone database
Once you have successfully created an engaging brand persona, it is now the time to build a phone database. What does it mean? It simply means collecting your audience's phone numbers with their consent.
Consent is very important since you cannot force your content on those people who do not want any involvement with your brand. It is a waste of time, money, and effort.
People do not want to waste their time and energy on worthless content so you, as a business, should be able to provide them with valuable content. This content does not necessarily have to be gift coupons, discount offers, or something like that – it can be time-relevant information.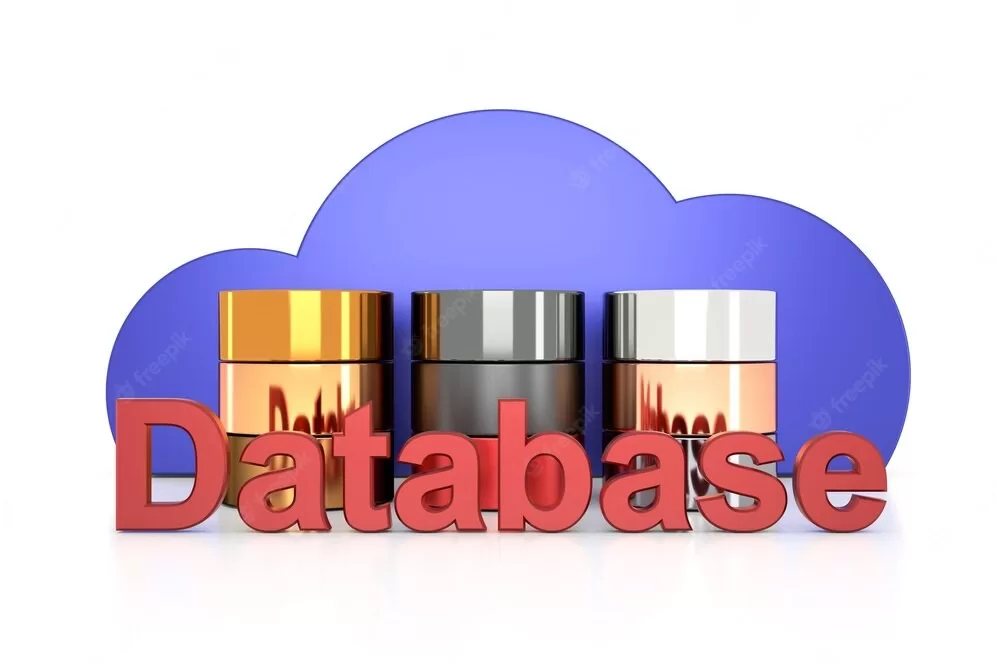 For instance, during covid-19, many businesses sent alerts, precautionary infographics, videos, and other forms of content to help them stay safe and keep their morale high. It was an effective way that kept audiences engaged with their brands.
Research, create, and roll out several audience-engaging promotions and advertisements to encourage them to consensually share their phone numbers. Once, you obtain their numbers, you can stack them in your phone database and use them to promote your brand in return for coupons and offers that they can redeem.
It may take time to kick off but it's worth the time.
3. Always Offer Relevant Content for Free
Now, you have the target audience's phone numbers, so how do you keep them engaged with your business? It is simple but be creative enough to craft and send them engaging content on time-relevant topics.
Blogs, infographics, video reels, or other content that can offer great value to your customers or subscribers. You can utilize any type or mixture of all of the above to deliver engaging content to your audiences for free.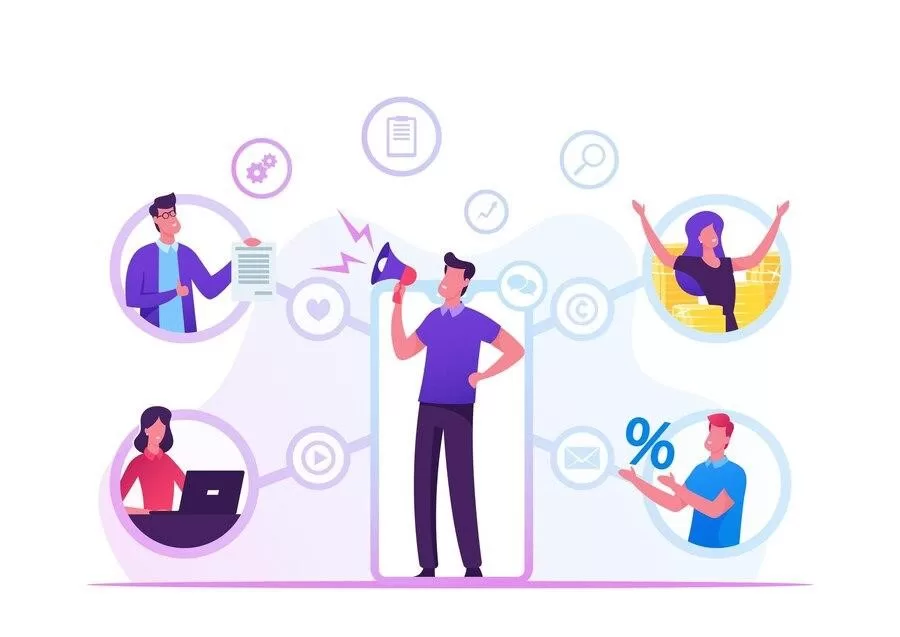 Free content is arguably the best WhatsApp marketing strategy. It is free but holds great value to your audiences, while is an alluring factor that keeps them on their toes. Once they find your free content engaging and more importantly of significant value, they will consume it every time and anytime.
You can utilize this opportunity to create CTA (Call To Action) and ask them to do something for you too. And, the best part is they will happily comply with your request in return. Don't you think they would subscribe to your YouTube channel or follow you on your Instagram? I bet, they would.
4. Deliver Speedy Customer Service
Converting a lead into a customer is no joke, but do you know what's more difficult? – Retaining those customers. On-time and regular customer service delivery is one of the many factors to achieve customer retention.
Setting up a WhatsApp business is not adequate to please your customers and audiences. You should be able to deliver and live up to and above their expectations. At least, they want you to respond to their queries on time, especially on WhatsApp.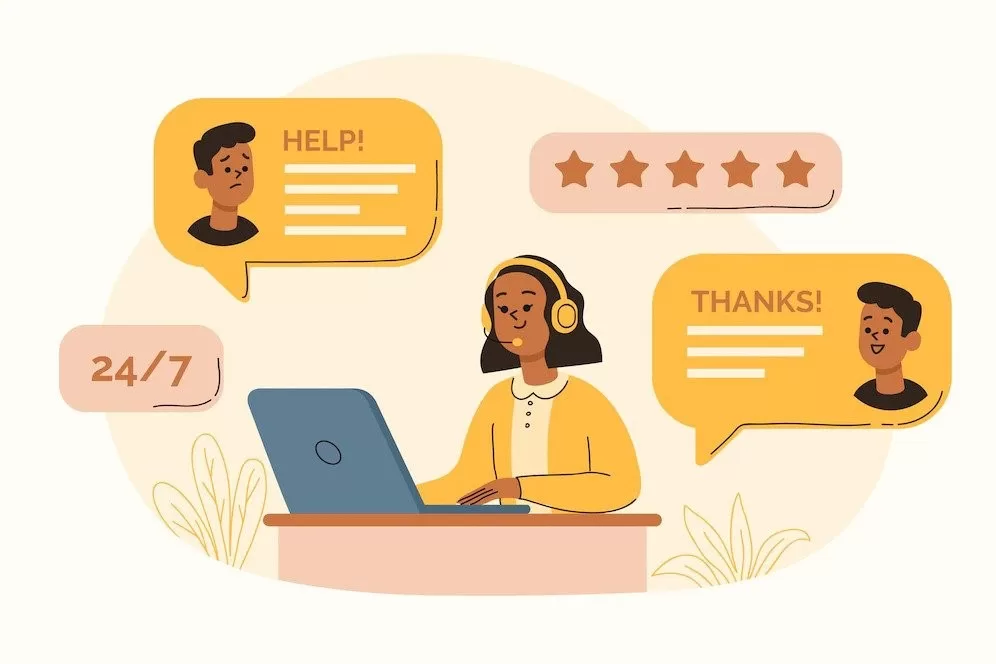 As a business manager, you should dedicate a professional that tends to customer requests and queries as soon as possible (not more than an hour). You could also use various automation tools to create personalized responses for certain types of questions.
As you know that WhatsApp users are very active and want the same thing from their trusted businesses, so you better keep up with them, if you want them on your side.
5. Consumer Research
WhatsApp Business can be a very good tool for consumer research if you are a creative person. Think of it, you already have a massive number of customers actively engaged with your business; all you need to do is ask them questions, provide them with options to choose from, or request them to fill up some questionnaires.
Once, they are done with it, you will easily obtain their views on whatever topic you provided them with. For instance, you want to launch a new product and you are not sure which one will perform better. So, why not ask your customers instead?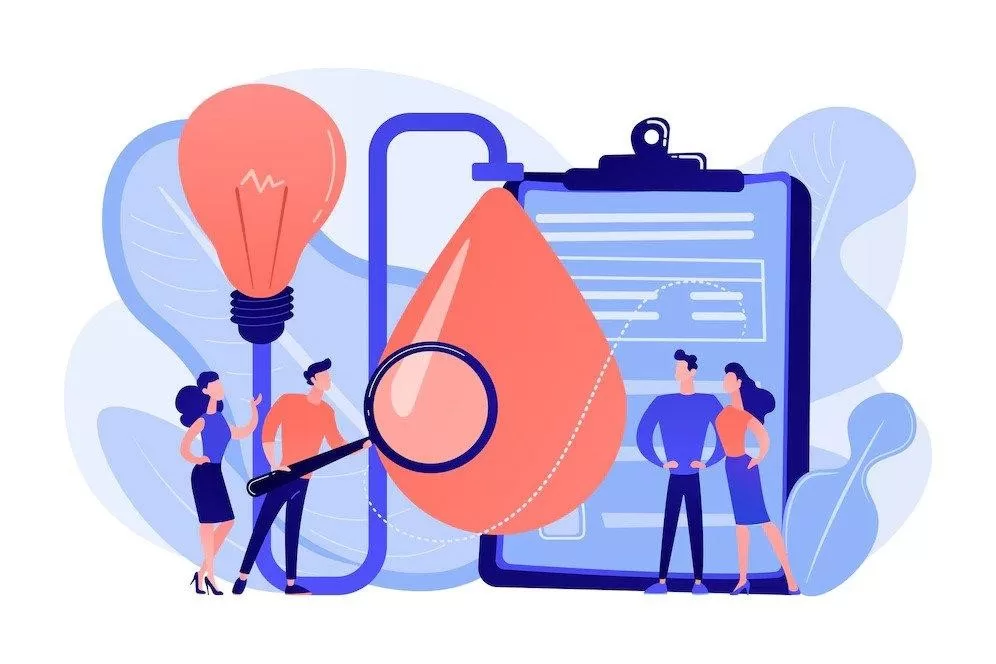 They will provide you with their honest opinion, so you can trust their opinion and go with the majority of opinions. It is simple, effortless, and effective at the same time for consumer research.
Every marketers guide should include building a brand persona, prominent value exchange, free information, consumer research, and exceptional customer service for successful WhatsApp marketing and contact sales.
How to engage customers on WhatsApp?
Now, let us discuss some important pointers that will help you engage your customers on WhatsApp. These pointers are correlated to various WhatsApp tips and tricks that are discussed in the next sections, so we shall only briefly go through them.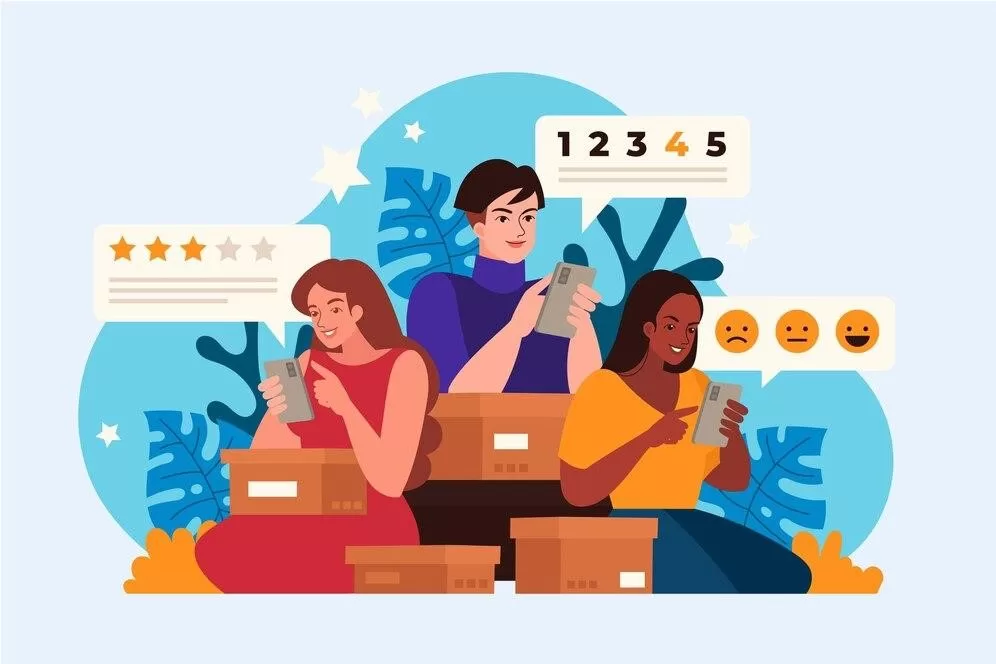 Keep your WhatsApp business account updated and make it easy for your customers to access required business information.
Be creative and design engaging product or service catalogs to mesmerize your audiences.
Address any request or question asap via live chats; if possible assign someone the task of customer service. Also, using chatbots and auto-replies during off-line hours to inform customers is a good idea.
Maintain a secure account, follow account security tips, and more importantly, keep the customer data platform safe at all costs.
Update your statuses on a regular basis with offers, content with value, behind the scene videos, and audience-targeted content to keep your audience engaged with your business.
Promote your brick-and-mortar business on WhatsApp, and online presence in your stores using QR codes for your customers to scan.
Utilize cross-platform marketing via social media to boost your reach and impact a greater number of audiences.
How do you target your audience on WhatsApp?
We have covered many things in the sections above, but still, we have much more to uncover. Let us learn to target your audience via WhatsApp in this section.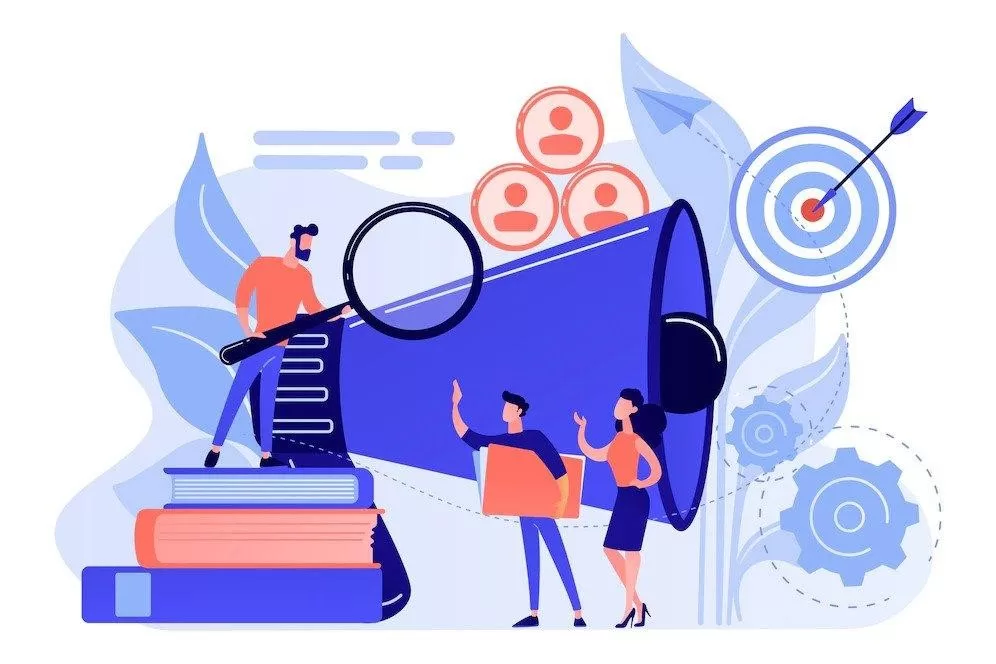 Setting up an authentic and informative business profile on WhatsApp is the first and foremost thing.
Update your catalogs and showcase your products and services.
Market your business's online presence via WhatsApp on your other social media business accounts and ask your followers to connect with you on WhatsApp using Opt-in users.
You can also run a Facebook ad or an Instagram ad with a user opt-in option where they can consensually share their phone numbers to receive information on WhatsApp.
Once the audiences keep rolling in, you can organize them under various labels. Create and roll out various promotion campaigns with relatable vouchers, gift cards, and offers to keep them attracted to your brand. For instance, a new customer discount offer or a loyalty gift card.
Keep track of your customer contacts and keep them rolling and updating on a timely basis. For example, moving a customer to a loyal customer group after some time and sending them your gratitude in form of gift cards or coupons to redeem. It is a form of customer journey orchestration that helps you target your audiences in various ways.
Encouraging existing customers to invite more new people to engage with your business via WhatsApp and rewarding them for their effort can help you reach and include new audiences and customers in your business.
You can combine WhatsApp business with other social media tools and marketing automation applications to target more audiences. It may cost you a few extra bucks but it guarantees your business more exposure and greater lead conversion.
Effective WhatsApp Tips and Tricks to Improve Marketing and Sales
Now, let us discuss some effective WhatsApp tips and tricks that will help you improve your marketing and sales.
1. Create Broadcast Lists
Broadcasting messages to a random number of audiences or customers sometimes may create a negative impact on future broadcasts. So, you should be clever enough to know your customers and create different broadcast lists based on various factors like age group, gender, preferences, etc.
Once, you create broadcast lists, you can use selected lists to broadcast your messages so that it leaves a better impression on your customers and more importantly generate sales more effectively.
2. Use Group Chat
We talked about the importance of customer opinions and preferences in one of the sections above, which can be easily accomplished through group chats. You can involve a particular set of participants and create a group.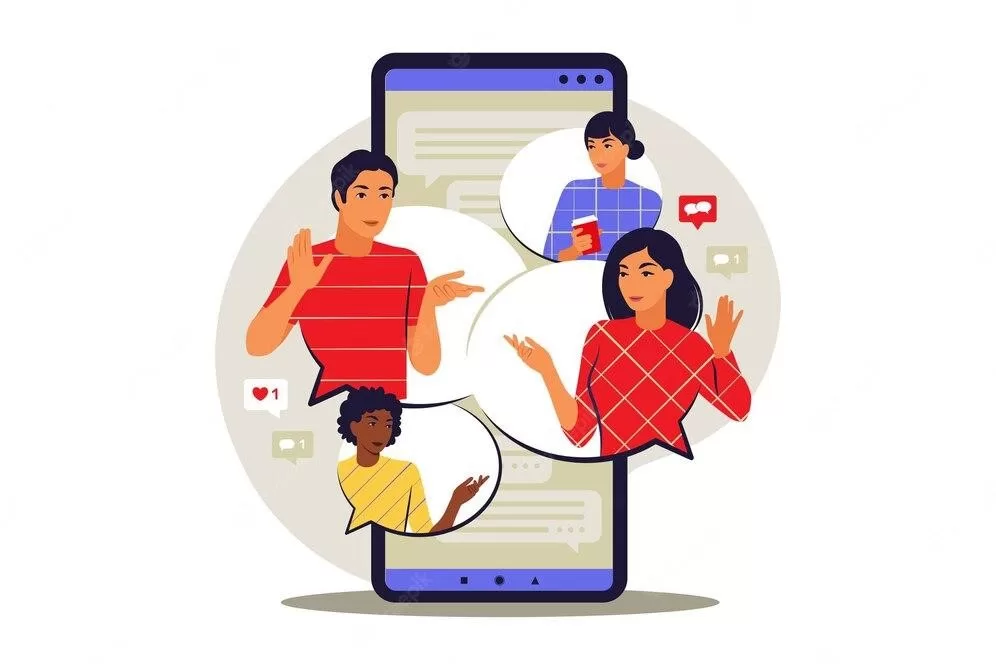 You could post questions or ask for their opinions in the group, which is an effective way to gather their opinions. It is particularly useful in situations where you have to decide between products or services.
3. Offer Customer Service on WhatsApp
WhatsApp is probably the best business app out there in the market that be used for several purposes, and offering customer service is one of them. You can use WhatsApp as one of the main mediums to address your customer queries and requests.
WhatsApp supports different formats of multimedia and texts that you can use to your advantage. Whatever the format is; all you need is to address your customers on WhatsApp and deliver an exceptional customer experience.
4. Get Feedback
Again back to your customer opinions. So, what is the best way to gather their opinions on your products and services? Is it through voice call, video call, or send message? Clearly not. Why not use the free business app – WhatsApp to ask questions and get answers in a matter of minutes?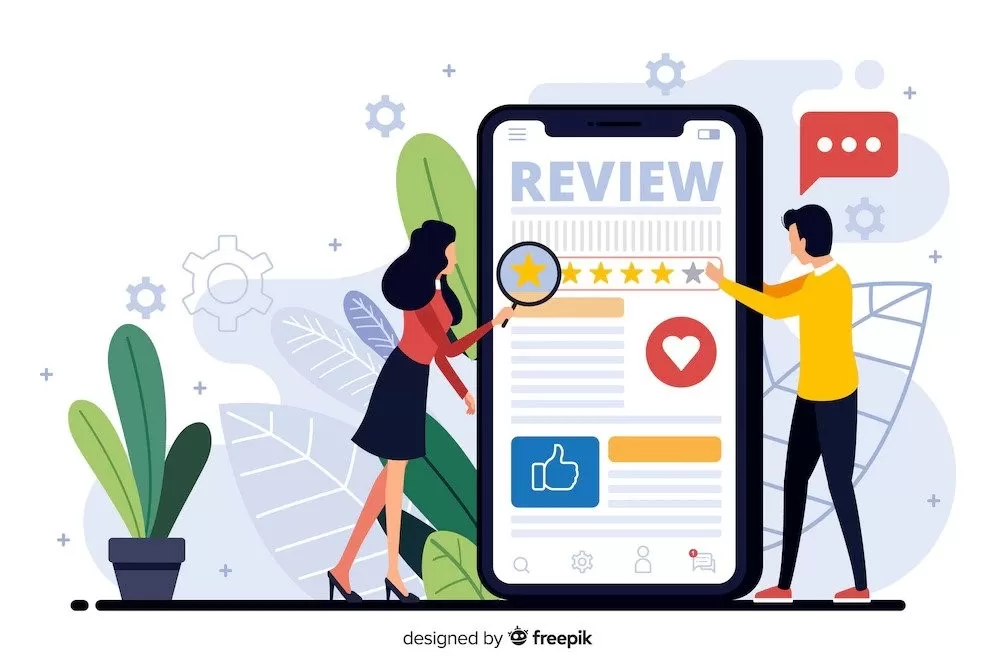 It is a proven fact that out of 100 participants 70 will open and respond to your WhatsApp messages. Level up your communication with customers through creative ways and get their honest opinions as quickly as possible via WhatsApp.
5. Personalize Communication
A personalized private message is one of the best features of WhatsApp, which you can utilize to have personalized communication with your customers at an individual level. It works both ways, customers can also send you private messages if they want some privacy.
You can be available to your customers however they want you be; public or private. Either way, keep them happy, engaged, and satisfied with your customer service.
6. Call Your Customers
Some customers prefer phone calls over text messages and other forms of communication, which you can take advantage of with free voice classes via WhatsApp. Alternatively, you could also directly call your customers for effective marketing and sales purposes.
It is helpful especially when your customer requests a callback regarding their problems or queries. You can instantly get back to them and address whatever it is for free with WhatsApp.
7. Use WhatsApp Statuses to Share Promotions and Flash Sales
WhatsApp has leveled up its game for some time now. You can expect various marketing strategies from it, like sharing videos, text statuses, or pictorials as your status. These statuses are elegant and effective ways to promote your new products or announce flash sales and offers on certain occasions.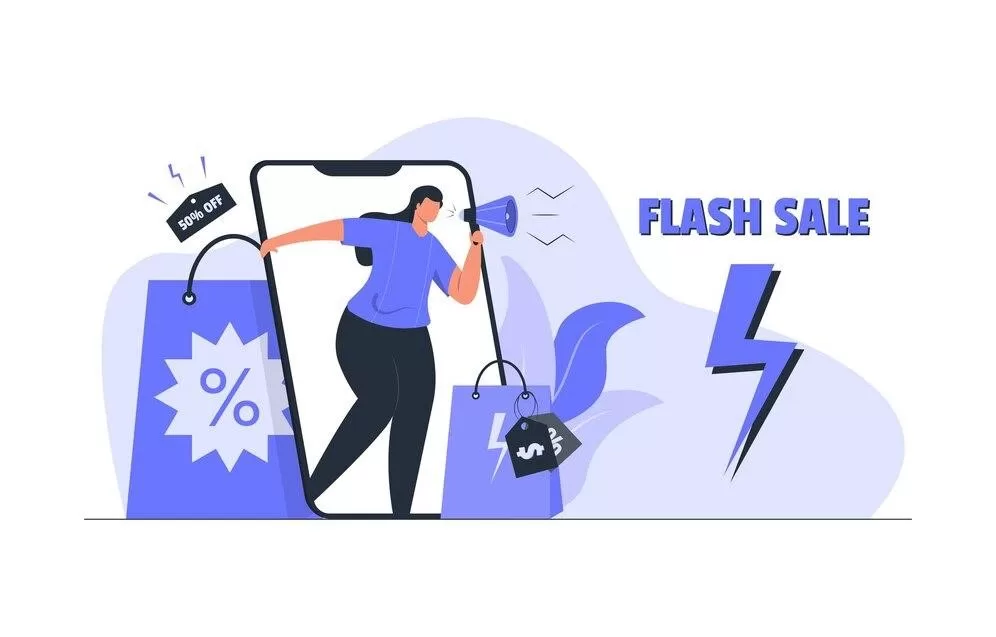 Customers will appreciate you a lot for updating what's going on at the moment with your business. One thing you can do to stand out from the rest is share your behind the scene as statuses and tag related people. It encourages customers to interact with your business more.
8. Partner with Complementary Businesses and Influencers
The idea behind partnering with complementary businesses and influencers is that you get involved in different groups and get to build a network with numerous people involved in different niches and industries.
Your involvement leaves an impression on those people who can indirectly market your products and service by recommending you to other people and their followers. It can be achieved through various social media tools like WhatsApp, Facebook, Instagram, Wechat, etc.
9. Create Quality Content
As a business owner or manager, you should take every opportunity that comes your way to promote your business. Creating and sharing quality content for promotion is definitely an option with WhatsApp since you can share lengthy videos unlike other social media platforms like Twitter and Instagram.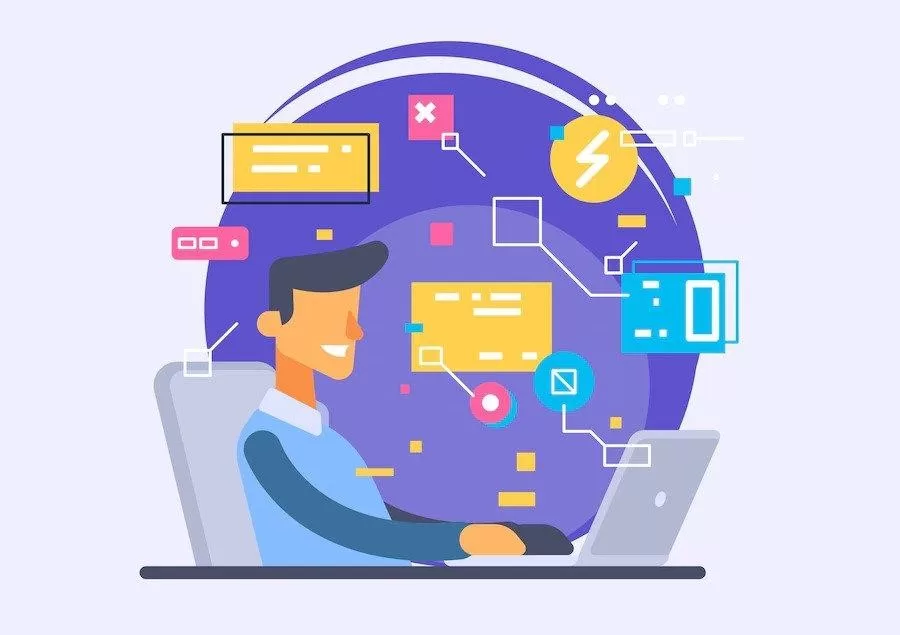 Creating simple content that delivers value and also resonates with your audiences in WhatsApp can work wonders for your business.
10. Use Third-Party Analytics
Analytics is an important aspect of your business marketing and sales since you need to track your traffic, impressions, leads, sales, and whatnot. You can incorporate several third-party analytics tools with WhatsApp marketing and sales to analyze and optimize your campaigns.
Google Analytics is one of the best third-party tools you could use to analyze and optimize your digital marketing, WhatsApp marketing, and sales campaigns.
I hope you now know the importance of WhatsApp for business marketing and learned to make the most out of WhatsApp to improve your marketing and sales.
FAQs
1. Is WhatsApp good for sales?
Yes, WhatsApp is an exceptional platform for sales where sellers and buyers can directly chat and even call to talk about the product and services.
2. How can WhatsApp be used for marketing?
First, WhatsApp has a huge number of active users throughout the world. Second, it is an innovative business app that allows businesses to showcase their products in a creative way and engage their customers. Finally, all sorts of communications are free, even international calling and group calls, and group chats. What more do you need? WhatsApp has everything you need for marketing.
3. What is the best time for WhatsApp marketing?
WhatsApp marketing can be effective at any time of the day. However, many sources claim that Morning time is the best time for WhatsApp marketing since everyone has time for some personal and business communication at this hour. The view rate and response rate are also higher during this time.
4. What is the best way to use WhatsApp for business?
The best way to use WhatsApp for business is using it to promote your brand by sharing important and relevant information and also use it in customer service to instantly address your customer queries.