How to Effectively Combine SEO and CRO to Drive Conversions
---
There has been a steady increase in the amount of money pouring into the SEO industry in recent years. More than $65 billion is being spent on SEO each year. It seems every company and their competitors are becoming more concerned about how they can get to the top of SERPs.
Search drives traffic. That much we all know. However, traffic does not always indicate business growth. As long as the goal of a business is to make profit, increasing the number of window shoppers/visitors isn't worth much if it doesn't drive sales. So, the endpoint of any digital marketing strategy is to convert website visits into sales. And this is exactly where Conversion Rate Optimization (CRO) comes in.
Conversion Rate Optimization is a set of strategies that help you 'convert' website visitors into paying customers. The conversion rate on your website is determined by the number of visitors who proceed to perform a desired action. This action might be signing up for your newsletter or buying your products.
Conversion Rate Optimization is essential in any marketing strategy worth its salt. However, about 33% of companies are paying only cursory attention to CRO.
The goal of CRO is to improve the user's experience to the point where they are willing to take the desired action. The goal of SEO is to increase brand awareness and attract traffic.
Marketers are sometimes torn between SEO and CRO but results have shown that an integrated approach works best.
In this article, we will discuss how your website can benefit from CRO and SEO strategies, how they work and how to combine both for maximum conversions.
How Does SEO Benefit your Website
Search Engine Optimization is where it all begins. It's all fine and dandy to focus on CRO but if your website isn't getting visitors, you aren't going to be seeing any more conversions. I should mention here that SEO feeds off a solid inbound marketing strategy. Your content marketing strategy synergizes with your SEO strategy which synergizes with your CRO to drive more conversions and revenue.
Search Engine Optimization allows you to attract customers in the early stages, as well as the later stages, of their journey by providing helpful content. It's an excellent, affordable way to drive traffic to your website.
SEO is more than the keywords on your pages and in your content; it encompasses your website's overall user experience and link building strategy.
When properly implemented, SEO will yield results pretty much on its own. Although it requires constant maintenance and improvements, your website will continue to see gains from SEO for your years to come.
How does CRO Benefit your Website?
A good conversion rate is between 2-5% and is one of the key indicators of how well your site is performing. According to a study by Econsultancy, 50% of companies said conversion rate optimization was a crucial part of their marketing strategy.
CRO works to keep your bounce rates down and your conversion rates up. The bounce rate (of a website) is the percentage of visitors to the website who enter and leave without viewing another page.
CRO involves understanding your customers, what they're looking for and how they decide when they've found it. This will allow you to engage them better and increase the chances of them following your call-to-action (CTA).
It's often said that it's more cost-effective to convert existing visitors than to attract more visitors. An excellent CRO strategy will save your business money on paid search ads and social media campaigns.
Combining SEO and CRO to drive Conversions
Search engine optimization and conversion rate optimization are two halves of a whole. They work hand in hand to widen your reach and boost your revenue.
Since your website's user experience is one of Google's search ranking factors, your CRO strategy directly affects your Search Engine Results Page (SERP) position. Increasing user engagement and dwell-time sends a message to Google's algorithms that your website has what visitors are looking for and this bumps up your SERP position.
SEO and CRO can be used to influence every facet of the purchase funnel. Through each stage of the AIDA model, they help to make your customer aware of your product, develop their interest and desire and spur them to action.
These are several ways you can combine SEO and CRO strategies to increase your website conversions.
Leverage Content
You can leverage your content to increase conversions by using indirect content marketing. This means writing on topics and providing answers to questions that are not super-related to your niche. This can help you attract new customers who might then be more interested in learning more about your website and your offerings.
You can decrease bounce rates and increase dwell-time by creating helpful content with reasonable internal linking. This will boost your search ranking and increase conversion rates.
Optimize for Search Intent
Your website's content needs to match what your customers are looking for. Google's algorithms are getting better and better at figuring out which pages are most helpful to their users. Relevance is worth more today than it was a few years ago.
There are different types of search Intent, such as navigational, informational, commercial and transactional intent. You need to understand your customer's search intent and match it. The Web is a competitive space and only the webpages who provide the fastest and most relevant answers to search queries can survive.
Optimize your CTAs
Your call-to-action should be short, unambiguous and, ideally, distinct for each piece of content you create. Your customers should know what they are getting from your offer right off the bat.
Your call-to-action might be to push your visitors to make a purchase or you might decide to offer them free downloadable content, webinar invitations or email signups instead.
Build on User Experience
Your site speed, structure, and design play significant roles in both SEO and CRO.
According to Webfx, 94% of your business' first impressions relate to your website's design. Your site design must be functional and aesthetically pleasing to avoid high bounce rates.
Your website structure refers to how your content is organized. Your website structure should complement the navigation. Clear website structure and navigation makes it easier for your visitors to find their way around your website.
The ideal loading time for a web page is about 2 seconds. Anything longer than that and you risk incurring serious bounce rates.
You should also optimize your website for mobile. Another Webfx stat states that "74% of users are more likely to return to mobile-friendly websites." You can adopt a mobile-first approach if the vast majority of your visitors are coming from mobile devices.
An intuitive user experience will increase the chances that your visitors will convert and get you in Google's good graces
Conduct A/B testing
You should A/B test site elements to see what works and what can be improved. With A/B testing, you're comparing your site adjustments to see which ones drive the most conversions. CRO tools such as Google Optimize enable you to gather and analyze data on how users interact with different versions of your website, so you can optimize your content by including more conversion-enhancing elements.
Final Thoughts
One of the best things you can do for your business website is to employ a mix of SEO and CRO strategies to improve conversion rates and search rankings. They might take a while to actualize results but they tend to produce heavy dividends with time.
Author Bio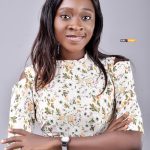 Olujinmi is an SEO Content Writer at Trend Online and Franchise123. She enjoys providing strategic tips on content development, content optimization, and audience engagement. In her spare time, you'll find her trying out new recipes. Get to know more about her here.
---