How to Choose the Right Affiliate Program in 2022
---
Affiliate programs are taking off this year, with some of the largest retailers launching their own programs. The popularity of affiliate marketing has been exponential, thanks to its low-risk approach, flexibility, and transparency. As a result, it has truly revolutionized the way businesses produce content for consumers.
Safe to say, a relatively new way of making money has now turned mainstream.
As a result, there are more options for everyone who wants to make money online by marketing products and services through affiliate marketing. But as the popularity of this type of marketing grows, so does the number of available programs. This can be a nuisance for an aspiring online marketer, who may find it challenging to choose a suitable program.
What Should I Look for in an Affiliate Program?
Companies often use traditional marketing tactics to appear more attractive to potential marketers. As ironic as it may seem, most affiliate programs tend to overplay their benefits, and finding the best affiliate programs in 2022, even though there are now way more options, is probably harder than ever before.
To avoid falling for such tricks, here are some things to look for when choosing an affiliate program.
Choose Your Niche Carefully
Selecting a niche market is the first and most critical step. If you already have a solid online presence, your best option would be to select something that complements your online persona. If playing video games is your hobby, you'd do well in the tech and gaming niches. Similarly, the fitness industry is an obvious choice if you enjoy working out. These are standard examples that should help you get a general idea.
It's crucial to choose a suitable niche if you want to succeed at affiliate marketing. Most brands promise incredible profits without mentioning that any competent marketer must be well-versed in the subject.
Once you've selected a viable niche, it comes down to commissions and conversion rates. Those two are all about the numbers; let's see what they mean.
Commission Rates
The commission is a portion of each successful sale referred by the marketer. Commissions vary greatly between programs, with some offering as little as 1% and others as much as 80%. Though 80% may sound alluring and worth your time, remember that the first thing a marketer needs to do is sell the product. This can all change if you learn how to use affiliate marketing as an effective means of building an audience and driving sales.
Conversion Rates
Conversion rates are slightly more complicated, so bear with us as we explain. Simply put, conversion rates indicate how hard you'll have to work to promote a good or service successfully. The typical conversion rate is one percent, which means that for every 100 people who click on your link, one buyer will purchase the item you're promoting. When that happens, you receive a commission.
So What's Better, Commission or Conversion?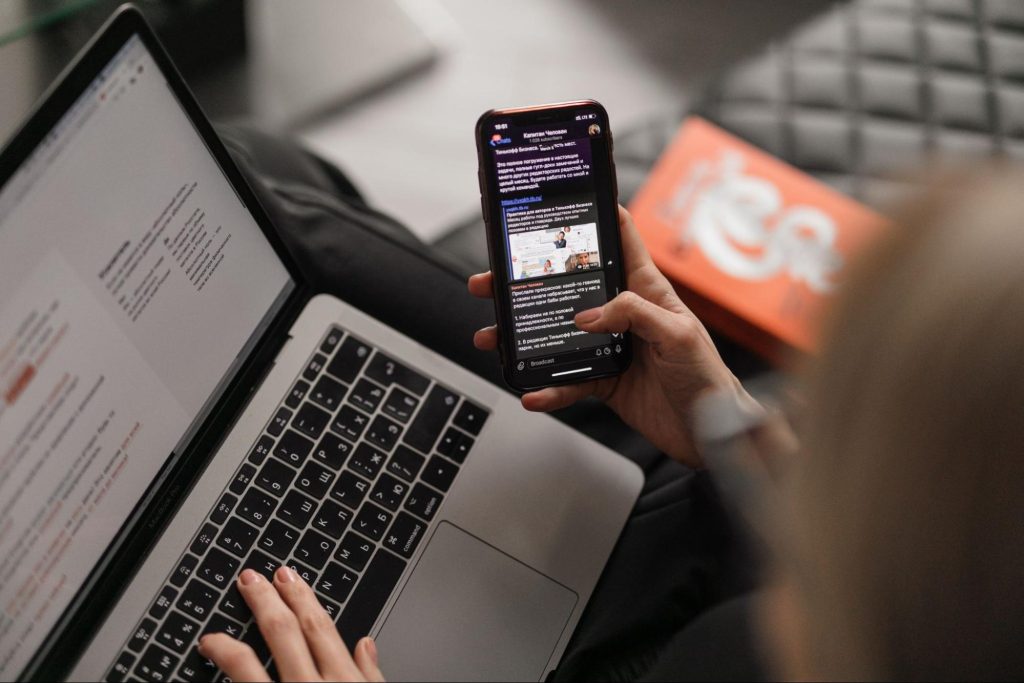 Commissions and conversion rates are like two sides of the same coin. You'll rarely find an affiliate program with high commissions and high conversion rates.
You can bet a program has a low conversion rate if it offers absurdly high commissions. Higher commissions are typically intended to entice marketers to promote a product that is difficult to sell. If you choose one of those programs, get ready to use your best marketing skills. If not, you won't sell many products, and the high commissions will soon lose their significance.
On the other hand, a high conversion rate shows that the products almost sell themselves and don't need active promotion. The drawback of these programs is that they don't offer high commissions.
When choosing an affiliate program, beginner marketers should try to find a balance between commissions and conversion rates. Initially, choosing a high conversion program will facilitate product sales, boosting your confidence. Since low conversion and high commission programs require skilled marketing, they are better suited to experienced marketers with a well-established audience.
As a final note on conversions, remember that they're not set in stone. The advertised rates give a broad idea of what to expect, but the actual rates largely depend on the marketer's skill. Therefore, creative marketing can significantly increase your sales.
Is Amazon's Affiliate Program Any Good?
Amazon has plenty of affiliate programs for you to work with, depending on the product category you want to promote. High conversion rates and low to average commissions are two things they all have in common. But this is what makes them perfect for beginner affiliate marketers, even more so if they've started with a DFY Amazon niche website.
Amazon products are some of the easiest to market. Customers are already inclined to shop at Amazon since it is one of the biggest and most recognizable online retailers worldwide. As an Amazon affiliate marketer, you can easily target customers by creating relevant content that advertises those products.
Even seasoned online marketers can benefit from Amazon's affiliate programs. For instance, the luxury beauty and home improvement niches promote up to 10% commission! So, if your niche works well with online shopping, Amazon can be an excellent opportunity for affiliate marketers.
Conclusion
Choosing the right affiliate program is all about balance. Ideally, you'd want a high-paying, easy-to-promote program. But you need to compromise since that's not something you'll find in the real world. For beginners, programs with high conversion rates are the best choice. That way, you'll be able to sell many products, and even low commissions will quickly add up.
Expert marketers can look into programs with higher commission rates. The products might be more challenging to sell, but it shouldn't be a problem for someone with a good understanding of online marketing. Hopefully, that tells you everything you need to know about choosing the right affiliate program in 2022.
Finally, don't fall for extremes, regardless of your experience or lack thereof. Even for expert marketers, selling a product that promises 80% commission is a hard nut to crack. Likewise, some programs offer commissions so low that not even great conversion rates will make you a decent profit.
---