How to Build an Effective Marketing Presentation: Tips & Templates
---
Whether or not your colleagues are sold on your marketing strategy often may come down to whether or not you've pitched it effectively and appealingly. With this in mind, creating an effective marketing strategy presentation is crucial for anyone looking to make it big in the work of marketing, business, or brand representation.
There are many different approaches to creating an effective marketing PowerPoint, and it's no surprise that people can sometimes feel overwhelmed when they first start searching for templates and examples. Luckily, we've put together a concise guide to help you sift through the noise. Here are some of the most effective tips, tricks, and templates available to help you create an effective marketing presentation.
1. Know your topic
First things first, know exactly what the key point of your presentation is supposed to be! Don't get confused between marketing strategy and sales outcomes, as many newbies tend to do. An effective marketing presentation will discuss the process of marketing, as opposed to conclusive outcomes that are dealt with by sales teams. Knowing the specific themes that a marketing presentation should deal with – such as branding, target demographics, and customer loyalty – is central to creating a PowerPoint that hits the right mark.
2. Know your audience
The key to any good PowerPoint is speaking specifically to fit your audience. If you're a social media marketer and you're pitching to a room of ageing executives, it's best to limit the jargon and keep things limited to what your audience will understand.
3. Short, sweet, and to the point
Nobody wants to sit in a presentation that drags on and on without seemingly giving any information. Audiences will feel that their time is being valued if a presentation is kept straight to the point and avoids using fluff or unnecessary information. What's more, keeping a presentation concise makes it much easier for your audience to follow your point and retain information!
4. PowerPoint
An effective presentation always comes in an effective format! Luckily there are tonnes of formats and templates out there to use for marketing presentation ideas, with these Microsoft's PowerPoint being one of the most popular in 2021. Platforms such as https://masterbundles.com/simple-powerpoint-templates/ offer a whole range of simple PowerPoint templates for you to use as inspiration. This can be a great help for those moments where you find yourself staring at a blank slide and just need a kick to get started!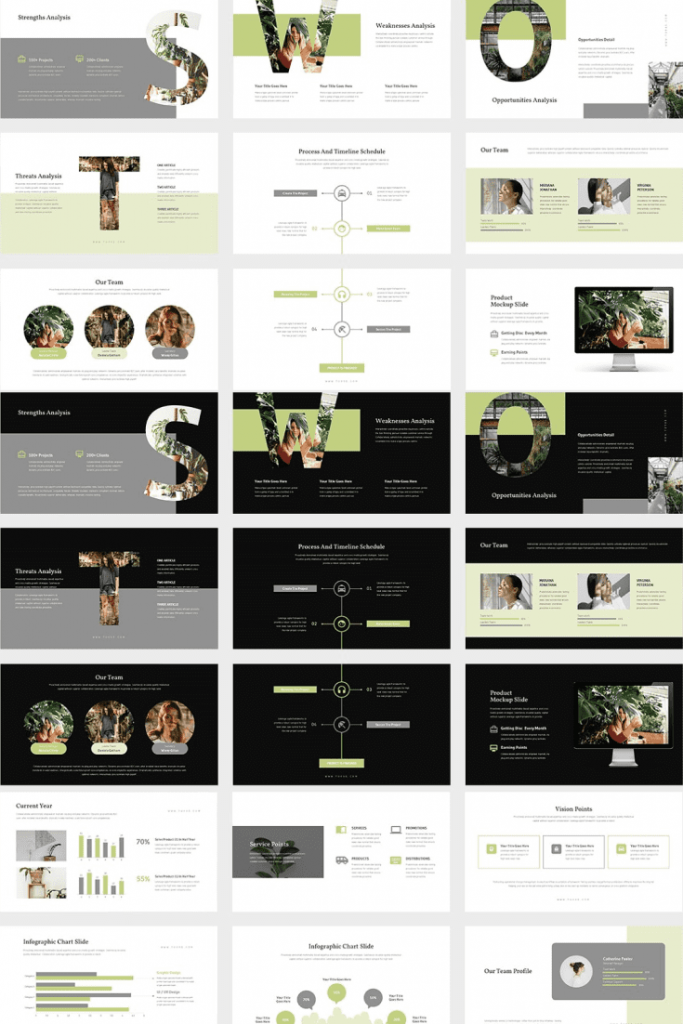 PowerPoint is a tried and true classic when it comes to any marketing presentation. Its simple interface means that anybody can use it, and it's a format that audiences will instantly recognize and enjoy. With so many templates to choose from, it's nearly impossible to put together a bad PPT these days!
5. Teamwork
If you have the opportunity to work with a team on your presentation – it's often a good idea to do so! Of course, this requires having a team you know you can trust to work hard and dedicate themselves to producing the best results. But if you're lucky enough to have colleagues you can rely upon, forming a team is a great way to make the best out of everybody's ideas while also lowering the amount of time each team member needs to allocate!
6. Google Slides
Google Slides is another incredibly popular platform for creating presentations. When it comes to being user-friendly, Google Slides truly is one of the best platforms out there. Using a free marketing plan example PowerPoint, like those available at https://masterbundles.com/simple-google-slides-themes/, you can look for inspiration for your own. It's never been easier to put together exciting elements like themes, videos, and GIFs to ensure slides that will capture your audience.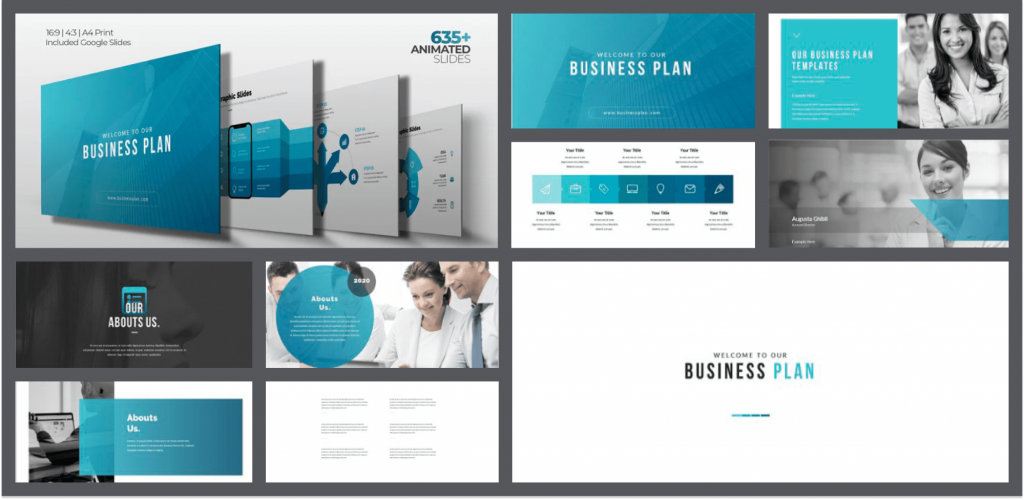 They offer a range of attractive themes and presets that can help even the most novice presenter put together an impressive presentation. Perhaps the best thing about Google Slides is how easy it is to incorporate other features from across the web – something particularly useful when it comes to marketing!
7. Creativity
Keeping your audience engaged is key to creating an effective presentation. Take a look at any premium marketing presentation example and trending designs, and you'll see that those that work best are the ones that incorporate creative elements that hook their audiences. Such devices can include interactivity, the use of video and moving images, and playing on your audience's emotions. Don't be afraid to let personality shine through your presentation – it's a sure-fire strategy for making sure your audience listens and remembers!
These are the most important tips and tricks for creating an effective marketing presentation, but how you put them to use is up to you! Always consider the ultimate message you are hoping to communicate with your presentation and make sure to structure any templates or strategy around that core idea. In no time, you'll see your presentations reach new heights and impress any audience you speak to!
---