How Important is Keyword Research?
---
Keyword research is not just important–it is an essential part and should be the first step of any SEO project. Keywords or search phrases are the key element of search engine marketing, internet marketing, and all activities related to search engines.
Therefore, a lot of time and effort is dedicated to keyword selection and analysis. There are also many keyword tools that have only one goal–to find relevant keywords for which it would be possible to reach top positions in search results.
A keyword analysis is a complex process and you need to take into account many different parameters in order to find the right search phrases.
Many popular tools can help a lot by providing relevant data needed to evaluate search volume, the strength of competition, or commercial value. There are few parameters that determine which keywords are good and which are not.
Search Volume:
People use search engines to find things on the web. They enter a keyword (search phrase) and hit enter. These keywords are the basis of our business. We try to target some of them hoping to get our website on top positions in search results. Top positions get most of the clicks.
But this traffic is directly proportional to the search volume of the keyword. Therefore you should target keywords that have a significant number of daily searches. It is up to you to set the lower limit but for a starting point, you can use 100 daily searches.
Competition:
Competition is the next factor that can eliminate many keywords as possible targets selected in the first step. Search engines display websites according to their relevance for the search keyword.
Highly relevant authority pages are displayed first. If there are many highly competitive pages and you are not able to beat them then the keyword is not worth targeting.
This means that you should select only keywords with weak or low competition.
The first estimation of the competition is the number of pages for specific keywords. Google displays an approximate number of pages with the entered search phrases.
If there are more than, let's say, 10 000 pages then you need to be careful with this keyword since you may have a lot of competing pages.
However, even this number can not completely define the competition. You need to check top positions in search results. The SEO properties of those pages determine their strength and the possibility to beat them in some reasonable time.
A detailed competition analysis usually checks the age of the domain, the number of backlinks, PageRank, on-page elements, etc.
How to do keyword research?
With the wrong set of keywords, you will be wasting precious advertising time and your website will just sit out there on the world wide web waiting in vain for the right people to find it while other websites are already making a killing garnering huge conversions because of their correct selection of keywords and keyword phrases.
Here are five steps in performing your keyword research in the proper way to make sure that you reach the biggest number of suitably targeted markets for your line of products or services.
The whole keyword research process begins when you create a list of the possible keywords that your searchers may possibly use when trying to locate a website that sells the same products that you carry or offers matching services similar to yours.
Creating a keyword list may be quite a challenge but the trick is to play it cool and think slowly but put yourself in the customer's role and come up with words that people will most likely use if they are on the lookout for your products and/or services and come up with as many as you can.
The next phase in your keyword research process is to know how effective each of the keywords that you listed down is so that you can narrow down your list and filter it down to the keywords that based on performance will fetch the most number of interested people to your website.
See how you can add clickable links on Instagram.
The rating of each keyword based on its performance can be ascertained by using an effective keyword research tool.
Most keywords may not always be the right one for your website especially if it entails a lot of competition.
Choose the keyword that has the best "reeling in" performance with little or no contest at all.
After making sure of each of your keyword's statistical performance and the amount of competition involved when each keyword is used, it is time to finalize the list. Do not throw away your keyword list because you might need it later on.
Finally, distribute your keywords accordingly within the website. Do not forget the vital components that should contain the keywords including the title tags, headings, etc.
Use Keyword tools
The primary function of most keyword research tools is to provide users with a list of the keywords and their synonyms that internet users are typing into search engines when they are looking for information or are seeking to make a purchase.
Typically keyword research tools will provide users with a list of phrases and the search volume for each phrase – the most basic and fundamental information we need to research our chosen niche.
This data alone – although it tells us how many people are searching for each term – tells us little about the competition levels for each keyword, and this is where most keyword research tools come into their own as market research and competitor analysis tools, too.
Many keyword research tools allow users to study detailed reports about the websites that rank highly for each keyword, giving users an excellent way to decide if a chosen keyword is worth targeting.
Experienced or savvy web marketers use keyword research tools effectively to find low competition, high volume search terms that are easier to target (and thus profit from) than more competitive keywords that could take months or even years for a new website to have any chance of ranking highly for.
Some keyword research and competitor analysis tools are designed for webmasters whose primary aim is to attract organic traffic to their sites using search engine optimization and link-building strategies, whereas others are geared more toward affiliates and businesses that intend to invest in a PPC advertising campaign.
The kind of tool you choose will depend upon your strategy and the time or capital you have to invest in your business.
There are free tools that you can use and there's keyword software that you obviously have to pay for to help you find the targeted words as well.
You do not have to use all the latest and greatest software out there, especially if you are on a budget.
Using such things as Semrush and Ahrefs are just a couple of paid tools that you can use, but if you are really short on funds, don't worry.
You can start out by using the free Google Keyword tool that you can get online if you just type that into the search engine.
ABOUT AUTHOR:
Hey,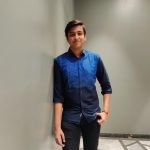 I am Shubham Chopra, founder of Marketing Savior and an exuberant content creator with a great zest for providing insightful reviews about digital products that will help startups & SMEs penetrate into the online world easily.
Check my viral meme content on Instagram – https://www.instagram.com/marketingsavior_/
LinkedIn – https://www.linkedin.com/in/shubhamchopra99
Facebook – https://www.facebook.com/Marketingsavior/
Website – https://marketingsavior.com/
---