How Can Your Company Use Professional SEO Services to Grow Massively?
---
It does not matter what type of online business you have. Professional SEO is the best long-term marketing method that you will be able to find on the market. And there are 2 methods that you can use to take care of the SEO needs of your website. The first alternative is to create a specialized department. And the second alternative is to find a professional SEO agency and use its services. Each method has its advantages and disadvantages. But for most companies, the second method is a better choice.
Why Should Use a Professional SEO Agency Instead of Taking Care of This Internally?
There are many reasons for which collaborating with a professional SEO agency is a better alternative. But to better understand them, you need to know the basics of the creation process of an SEO department. Firstly, you would need to accumulate a lot of SEO knowledge. Although you still need the basics for a proper collaboration with an agency, creating a department in your company requires a lot more research and knowledge.
After you learn enough about SEO, you will need to create a plan that needs to consider many factors. The most important ones are the search for experts, preparing the resources that the department will need, and preparing the budget. So, you will need to prepare for several months before you will even be able to start implementing any SEO strategy. Moreover, you need to make sure that your company has the amount of money needed for the investment. But even if you can cover all the requirements, cooperating with an agency is still a better alternative.
The 3 Biggest Factors That Makes the Services of an SEO Agency the Best Choice!
Although the reasons mentioned below will allow your company to grow much faster than using an internal approach, that is only true if one condition is met. Only if you can find a reliable SEO agency that has top skills and reasonable prices. If you can't do this, or you make the wrong choice, then you won't be able to benefit from the advantages mentioned below. So, you need to make sure that your choice is the right one. Of course, if you find the right agency, then you can see the importance of the following reasons:
Time is valuable. Compared with the months you would need to spend on the creation of the internal department, you only need a day or 2 to find the right agency. So, if you start using its services as fast as possible, then the results that you want will also appear faster. Keep in mind that SEO is a long-term solution and works based on similar principles with financial investments. That means the earlier you start, the more results you will get in the future. Always remember that time is very valuable in SEO.
Invest your resources smartly. For an SEO department, you will need the computers and other hardware equipment that your employees will need. Also, there are many SEO tools and software that your team will need. And you should also include the costs of searching for employees and their salaries. Not only do you need a massive up-front investment, but the long-term costs are also significant. On the other hand, using the services of an SEO agency will reduce your up-front investments to 0. So, you can use the money for other parts of your company that will complement the SEO efforts.
The quality of the results is essential. The last reason for which an SEO agency is a better alternative is the results that they will be able to produce. Compared with the new team that you would build the employees of the agency have a lot more experience and better teamwork. Moreover, working with several, even tens of clients annually allow a top agency to refine its services. And that will increase the quality of the results it can produce exponentially.
How Can a Professional SEO Agency Improve the Growth of Your Company?
Before you start working with a professional SEO agency, you need to know what to expect from the collaboration that you will have. This is an essential piece of information that any business owner needs to know before they work with an SEO agency. In many cases, they may focus too much on the ranks their website has in search results, and ignore the other types of results. And although the ranks are very important, the 3 types of results mentioned below are equally important:
Grow the number of visitors. SEO is an online marketing method and it must be able to increase the number of visitors that your website gets. So, you need to make sure that the agency will not only increase ranks without making sure that your website's traffic also grows. But you also need to remember that as a long-term method, you won't be able to see the results appear overnight. It will take time to reach the top of your industry. And many factors will decide the period required. So, you should focus on constant growth. As long as you can see a positive difference regularly, then you are in good hands.
Improve the conversion rates. Another type of result that your company needs is an increase in the percentage of conversion rates. There are 2 types that you should focus on. The first conversion type is from visitors to leads, and the second one is from leads to customers. You should always remember that an SEO agency can help you increase the conversion into leads. But it has a limited effect on the sales conversion. Keep in mind that SEO is focused on creating leads, not making sales. So, your company will need to use another method if it needs an increase in its sales conversion.
Build an industry reputation. Lastly, SEO can be an extremely good method for building the reputation and brand of your company. Keep in mind that search engines will not only look at the quality of your website but also at its activity on the internet. And the services used to cover this part of SEO will also help your company grow its brand and reputation. Although an indirect result, it is extremely valuable. So, you need to make sure that your partner will use the right methods that will produce this type of result as well.
4 Professional SEO Services That Are Essential for Any Website!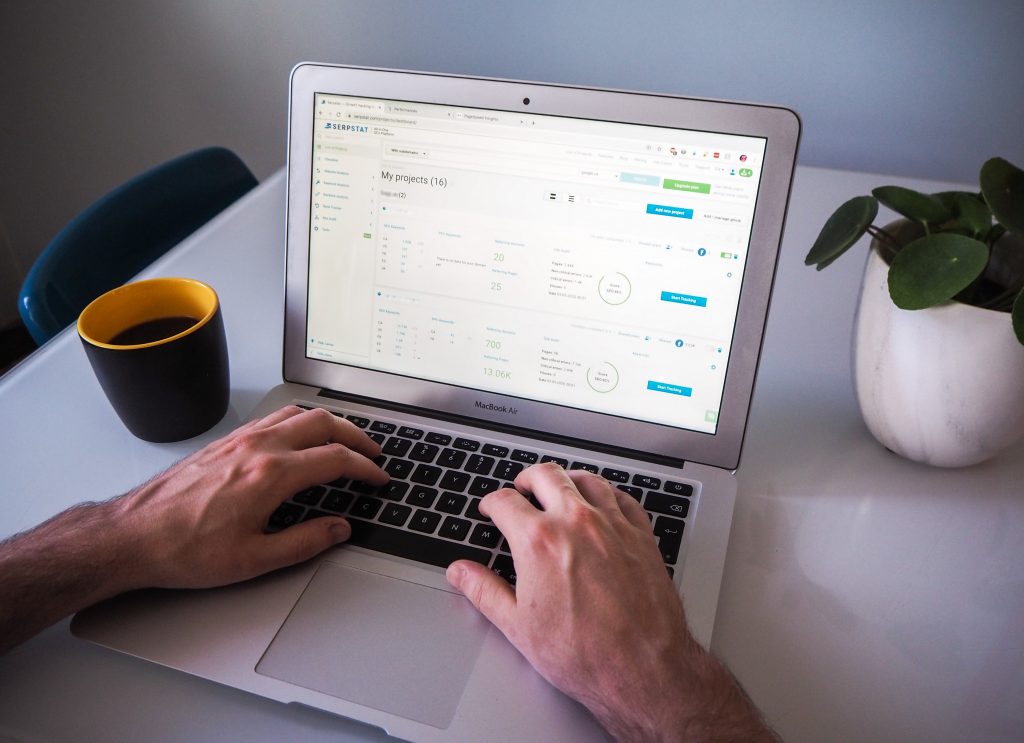 By now, you should be convinced that your best alternative is to find a reliable agency that provides top-quality professional SEO services. The last thing you need to know is the types of services that the agency must be able to provide. Keep in mind that there are many agencies on the market. And some of them are only able to provide a single type of service. But SEO requires overall balance. So, you will need to check the services that every agency you find provides and make sure that it includes at least the following 4 types of services:
SEO audit. As the name implies, this type of service will check every part of your website's SEO state. It is a mandatory service that any agency should suggest because it provides a lot of information to both the website owners as well as the agency. You will know exactly what your website's SEO state is. The agency will also find out the SEO errors and problems as well as a lot of essential information about your company. It will also be able to create a personalized professional SEO plan based on the results of the audit.
Technical management. The first type of service that you need to look for is the technical one. Most agencies will only provide you with the solutions and ask you to implement them yourself. Why? Because this process requires full access to the website, and not many business owners are comfortable providing that access. But if you are, then you can communicate and decide together with the agency. You also need to know that the focus of this type of service is on the user experience. Every problem that may appear in the technical part of your website will affect the visitors negatively and reduce your ranks accordingly.
Content writing services. This type of service is required for the On-site SEO part. And it can have many goals. Every company is different, and a reliable agency must be able to cover their needs accordingly. So, the type of content used will differ and the goals it has will also be quite different. Yet again, you can establish the type of content your business needs together with the agency you choose.
Link building alternatives. Lastly, the SEO company must also improve the activity that your website has on the internet, especially on the websites related to your industry. The best alternative is to create content that will be used to improve the reputation and authority of your company in the industry while also creating backlinks for your website. Yet again, these methods must be personalized based on your company and you need to decide them together with the SEO agency.
About the Author:
GAMIT is an online marketing agency that specializes in SEO. By visiting their website Link-building-strategies.com, you will discover that the methods they use are designed to deliver high quality results for their clients, and to keep up with the changes that Google makes constantly.
---