Four Tips To Improve Online Customer Engagement During Global Crisis
---
The pandemic has impacted every other person around the globe. It is also witnessed that growing tension in the world is becoming a real challenge for diverse business industry. Nobody ever thought to face this situation and lose everything from hands. However, we all have accepted it as a norm, and thus, every marketer is looking for effective strategies to achieve online customer engagement.
We could see that our businesses have come far from the place where traditional practices are not working anymore. It is the time when marketers have to think beyond imagination for a business's success.
Online customer engagement is a hot topic these days. The marketers have accepted the fact that customer priorities and preferences are changed. In this way, satisfying their needs and increasing engagement is a big challenge.
Just like it is not easy to achieve a top position in directories, such as Chinese B2B Marketplace, you cannot let the customers engage on your site easily. Everything takes time, but this crisis has increased time and efforts to a great extent.
Let's check out how can marketers combat the tough situation and improve online customer engagement these days.
How To Improve Online Customer Engagement?
1 Know their changing demands
One cannot simply predict or judge the needs of another person. Only if you have superpowers, you can read the mind and practice everything that the person expects from you.
It does not apply to the business industry.
Although artificial intelligence has brought a certain change in marketing, marketers still need to know what their customers want. You cannot satisfy their needs until you are aware of their current preferences.
Your business definitely needs a boost to function properly during a pandemic. The best you can do is to know what your customers would like to prefer. It is the only way to bring them closer to your business and develop a strong relationship.
2 Improve communication strategies
Anything can bring a person to your platform, but communication remains integral in making them stay for a longer time. Even if you are expert in displaying products but have poor communication skills, the customers will leave the platform without thinking for a second.
You have a great chance to polish your communication skills and inspire the community. It works awesome when a marketer needs to bring customers and focus on the engagement factor.
If you are lacking online customer engagement, you need to put great efforts in improving communication skills. Nothing can drive sales unless you know what you mean to say and deliver.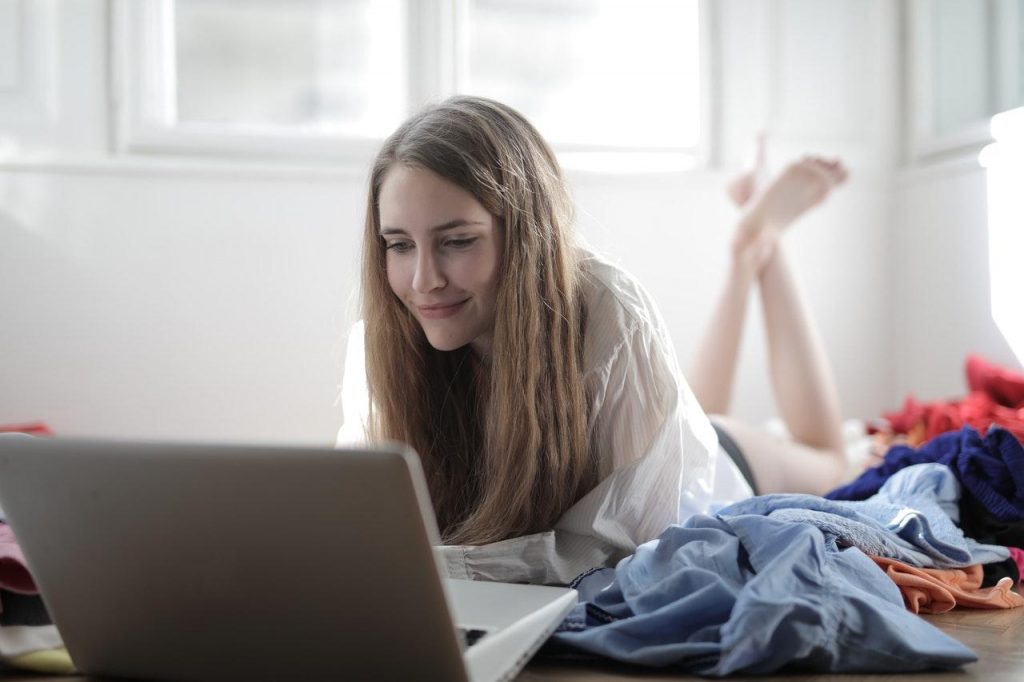 3 Address the queries
Sitting back at home and expecting to achieve a quality service keeps everyone's expectations high from you. But what if you don't consider any of these things and make your customers leave the platform?
No matter how much big name you have in the industry, if you are not addressing the queries, you are not progressing at all. You have to make sure that your customers are satisfied and are given the best assistance of the time.
The engagement increases when you address the queries rightly. For instance, when a customer requests you to edit the order before it is being dispatched, either you tell them to cancel concerning the policy or politely resolve the matter. Turning the customers down will result in decreasing the customer following.
4 Play the safe game
Now, this is something that not everyone will tell you. Online customer engagement is not the safest practice at all. You have to put everything to gain trust.
It is all perfect gaining trust and encouraging the customers to engage in your business. But you have to think of other strategies that limit your "everything matter" and motivates the customers to participate in your business activities.
Hence, try out the strategies that you haven't make use of it. This will change the entire game, and you will notice how your customers are becoming active in your business. Not only this, but more customers will land on your site and build a trustworthy relationship with your brand.
It all depends on you – either go with the traditional practices or come up with exciting yet effective plans.
Takeaway
No matter how much force you add in making your marketing strategy successful, there can be some loopholes, which will cost you a lot. Since the crisis has changed everything, engagement being the most debatable and tension-full factor for all. But you should not worry. This post highlights everything that you really need to improve for more engagement. Sometimes your little efforts can bring a huge change to the business. Yet, this time, you have to consider many things because the time has changed and the preferences as well.
Focus Keyword: online customer engagement
Slug: online-customer-engagement
Featured Image:
---