Digital Marketing Continues to Evolve – Here's How to Survive
---
Digital marketing is an ever-changing industry that continues to evolve. Many large companies, including Facebook, Amazon, and Google have made big changes to their platforms. This has had a significant impact on smaller publishers. 
In this article, we take a look at the different changes that are taking place and give you tips on how you can survive this ongoing evolution of digital marketing.
COVID-19 – Impacting Internet Searches and Businesses
Changes in Google SERPs 
One of the ways the coronavirus is impacting Internet searches and business is that Google and other search engines have implemented SERP enhancements to help deliver the most relevant and reliable information to users, especially during the COVID-19 crisis. 
Queries that are related to the pandemic are obviously considered YMYL (Your Money Your Life). This means that only websites that have sufficient E-A-T (expertise, authoritativeness, and trustworthiness) are going to rank for those keywords. 
On the other hand, searches for businesses that depend on physical crowds, such as concerts, events, restaurants, nightclubs, etc. have dropped dramatically.
Changes in Search Behavior 
There have also been massive changes in search behaviour as more people are staying at home. With more users conducting searches on desktop devices, it has led to a significant decrease in mobile searches. 
Also, searches related to local businesses, which include "near me" searches, have declined. 
Online searches for nonessential products like cars have dropped drastically, while searches for daily essentials and products that people need to survive have been steadily rising.
This chart shows how traffic in different industries has been affected.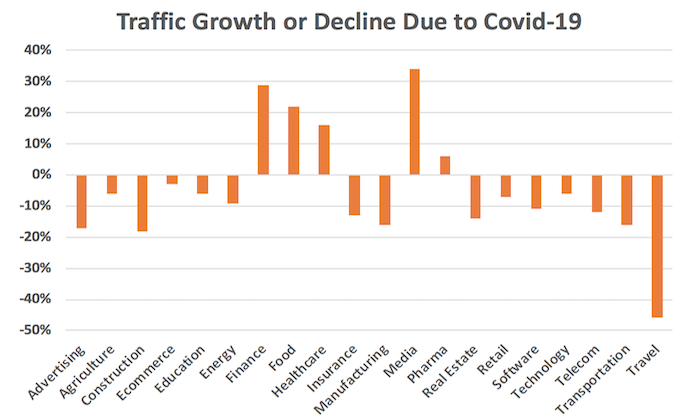 In some industries like travel and entertainment, searches remain in high focus, but instead of queries to book tickets (as an example), users are mostly concerned with finding out information about refunds, cancellations, postponements, and so on.
Changes in Digital Marketing and SEO
One of the changes brought on by the COVID crisis in SEO and digital marketing is that many businesses have had to significantly lower their marketing budgets. With everything going on, most businesses have cut their marketing spend to make it through this rough financial period.
Amazon Commission Changes
When Amazon changed their affiliate commission rates, it left a lot of businesses shaken up and scrambling to find ways to diversify their income. 
From small-scale bloggers to large publications like The Wirecutter, everyone felt the consequences of the affiliate cut. 
Although there are other companies that offer programs that are similar, Amazon's affiliate system has always been the most lucrative for the majority of businesses that use Amazon's auto-tagged product links as part of their online business revenue. 
Because of this move, diversification has now gained urgency for all businesses that have been affected by the reduced affiliate marketing fees. 
This is particularly true for small business owners who have spent many years building up content that is dedicated to recommending affiliate products on Amazon.
Google Algorithm Updates
Google algorithms are constantly evolving. With the latest update implemented in May, there has been a massive impact on many businesses. 
According to SearchEngineJournal, the response from publishers has been largely negative, with large brands ranking in the first and second positions for a huge range of keywords.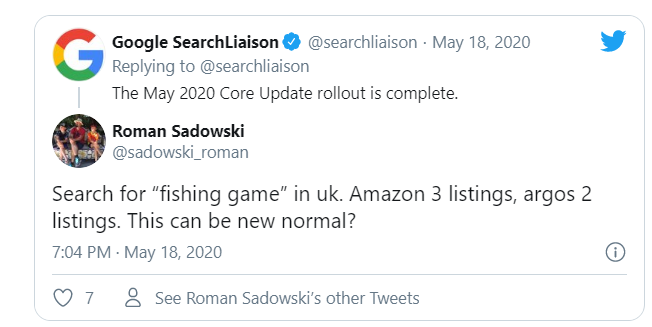 One of the most commonly reported issues with the update was that websites like Pinterest were taking up all the spots on the search engine results pages and big brands like Amazon and Etsy were dominating the results with double listings. 
One explanation for this trend is that with the extreme pandemic-induced changes in human behaviour that we are currently experiencing, it's possible that the AI and machine learning models in Google's algorithm have been disrupted, and Google may have had to make changes in how the algorithm responds to search behaviour to maintain its goal of providing the most relevant results to users.
Either way, it means less revenue for a lot of small businesses that have lost rankings to larger brands.
Digital Marketing is a Moving Target
Things are constantly shifting in the digital marketing industry. 
At the rate things are moving, marketers can no longer rely on any type of "set and forget" tactics, and you certainly cannot make it up as you go along. 
It's important to keep your eyes firmly on your marketing targets and keep up with the trends, otherwise, you may find yourself trailing way behind your competitors. 
You need to have a solid plan that will help you avoid marketing disasters and guide you toward success no matter what new trends pop up in the industry. 
And that's exactly what we talk about below: 
How Can Online Businesses Survive?
The issues listed above are just a few of the ways digital marketing continues to evolve and how it's affecting businesses both large and small. 
Follow these 4 best practices to help your online business survive:
1. Plan for the New Normal
Many entrepreneurs and marketers are not taking action in the hopes that things will return to normal soon. 
But, smart marketers are planning for the new normal and taking action to ensure that they are ready for whatever long-term effects the pandemic has on the psyche, behaviour, and outlook of their customers. 
With some scientists predicting that social distancing may be going on until 2022, that is a very long time to put your marketing on hold. 
So plan for the new normal and be ready to take action to help you continue your SEO and digital marketing efforts. 
Whether everything goes back to normal or not, things will eventually stabilize, and you don't want to have to start from the beginning. 
You can begin right now to adjust your target keywords, as well as your approach to content marketing to make sure your strategy is more appropriate to the post-pandemic world.
Not only that but if you're willing to show your face and speak on camera you can start a YouTube channel as well.  While most people are hesitant to do this, YouTube can be a lucrative way to diversify your business.  In my own business, I've found that my Youtube channel is one of the few channels that's consistently growing and making me more money. 
2. Stay Relevant
One of the best things you can do for your business right now is to stay relevant to your audience. 
Tell authentic stories, and speak to the realities of our current global crisis. 
An example of a brand that does this effectively is Dove. The company created a campaign called "Courage is Beautiful" which shines a light on healthcare workers and their courage during this time.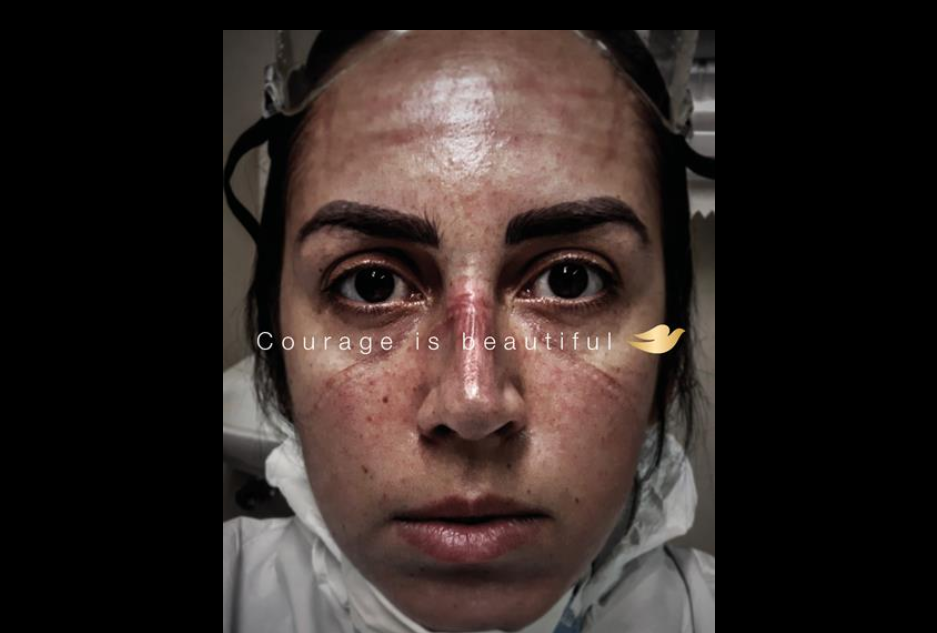 Burger King and Budweiser are two other brands that are focused on encouraging people to do their part when it comes to social distancing and staying at home. 
Every brand has the capacity to contribute in its own way. 
Simply ask yourself what you can do to help. You can get creative during this time and use your storytelling to not only keep your brand at the top of the minds of your audience but also to pay it forward and offer as much value as you can to your community and customers. 
This type of move transcends marketing and although it may not increase your sales immediately, it will build goodwill to help drive customer loyalty in the long-term.
3. Get to Know Your Audience and Competitors – Again
Digital audience profiles may be permanently changed in many niches. 
Although you may have had a deep knowledge of your customers before, now is not the time to assume anything. 
Let your data guide you as audience behaviour changes due to this pandemic. 
Always validate your theories and keep your finger firmly on the pulse of your ideal audience. Take the time to listen to what customers are saying right now, whether about you, your products, your competitors, or the global crisis. 
Find out what your customers actually need, not what you think they need based on your previous assessments. 
Remember, digital marketing is a moving target – more so in these times.  Don't be scared to host a webinar to connect more with your followers.  Doing so might just be the thing that keeps them connected to you.  
Proactive communication is the key to maintaining strong relationships with your current and potential customers. Whether they are searching for information or looking for refunds, cancellations, rescheduling, etc, you need to find more ways to communicate effectively with your customers.
Important Note: Due to the extreme situation we are facing, the price of the product – especially when it comes to essential products – may not be as important a purchasing factor as the company's trustworthiness and ability to deliver, which is yet another reason why there is a need for effective communication. 
4. Adjust Your Strategy
All businesses need to continue with their marketing efforts in the expectation that things will eventually return to normal – or at least, a new normal. 
Even after everything stabilizes, many niches will likely have to adapt to different aspects of SEO such as adjusting target keywords, and so on. 
Since search marketing is one of the most effective ways of marketing businesses during downtimes, and since it takes time to get results from SEO campaigns, it's best to start adjusting and executing your new SEO strategy today. 
Take this post I wrote for example. Thrive is a tool that I've used for years, but up until recently, I didn't talk about them much.  Now, I have a full dedicated page to their tools and if I eventually start to rank for the term, it's likely to bring in a small amount of affiliate income.
This strategy adjustment was on purpose.  Diversity in online business is everything and the more of it businesses can do, the better they'll handle an economic downturn.  
Keep in mind that you can have successful informational content related to coronavirus even if you're not pursuing the keywords. Simply provide useful related information that is closely tied to your target audience or niche.
Conclusion
These are just a few of the ways to help you respond to the changing digital marketing scene. 
The trick is to stay up-to-date with the major trends that are caused by COVID-19 so you are never caught off guard. 
Use the tips listed here to create and implement a new strategy to help you survive the constantly evolving digital space.
What other digital marketing trends do you know of that have been caused by COVID-19? Let us know in the comments section below!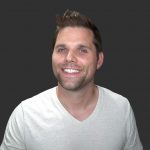 Ron Stefanski is a professor and a successful web entrepreneur who has a passion for helping people create and grow online businesses.  Visit his website to learn more: OneHourProfessor.com 
---