Content Marketing for Ecommerce: 5 Effective Ways to Use It
---
Content marketing is one of the most efficient means of lead generation online, whether you offer gadgets, handcrafted goods, jewelry, or everything in between.
Ecommerce businesses are increasingly turning to content marketing as a means of raising brand awareness and improving their digital presence.
Content marketing may attract prospects, convert them to customers, and, most significantly, also help your eCommerce store attract and retain customers and generate more sales.
Content is the leading buzzword in digital marketing right now, with everyone repeating "content is king". However, content is becoming the most crucial aspect of digital marketing, and it should also be the foundation of any e-commerce strategy.
So, how can your eCommerce business use content marketing to improve sales and drive internet traffic?
What is Content Marketing?
Content marketing is a type of inbound digital marketing that focuses on attracting potential clients to your business.
You can do this by providing them with high-quality content wherever they are looking for information — on google search, social media platforms, product review sites, and so on.
A content marketing strategy isn't intended to hard-sell products or services to potential clients. It's to employ valuable and relevant material to educate, engage, and entertain people.
You have a decent chance of creating brand loyalty, organic traffic, conversions, and engagement if you can continuously give great material to your consumers.
The fact that 82 percent of marketers employ this type of marketing nowadays demonstrates how effective it can be.
Why is content marketing important for eCommerce businesses?
Content should be an important aspect of any marketing plan regardless of the good or service you're selling.
Creating and distributing useful, free information establishes credibility with potential customers. It also keeps clients interested by providing them with content to post on social media.
Content marketing can also assist you in attracting and converting potential company leads into loyal consumers.
However, how can you develop content that converts prospects into loyal customers?
Read on to learn how.
What kind of content should you make for your e-commerce site?
This will vary depending on your sector, the products you sell, and the demographics of your targeted audience.
Understand your business before developing any content, know who your existing customers are, identify who your potential consumers are, and keep in mind your content is optimized for them.
This is a lesson you should remember, not just for content marketing but for any marketing.
5 Content Marketing Strategies for Ecommerce Success
Let's examine how eCommerce businesses can leverage content marketing to improve their online visibility and conversion rate.
So, here are five strategies to employ content marketing to boost the success of your e-commerce company.
1. Establish a content hub
Most of the leading eCommerce content marketing examples you will come across are content hubs.
A content hub is a central spot on your website where you can find curated content on a certain topic.
Everything from blog posts to videos to social media content to printable checklists can be included.
What is important is that all of this content development is based on a single theme.
Both you and your consumers will benefit greatly from content hubs.
The following are some of the advantages of a brand:
Organic search traffic has increased.
Increased audience participation
Increased social media shares
An area dedicated to thought leadership
Content hubs, on the other hand, give a better user experience for your website's visitors. They compile your best material about a topic and provide it in an easy-to-understand way.
2. Content created by users or User-generated content (UGC)
User-generated content, as yet another eCommerce content marketing method, is particularly powerful because it frequently depicts real people utilizing your products.
It serves as both word-of-mouth (WOM) marketing and social evidence at the same time. People may not trust all you say about your products, but they are far more likely to believe what real consumers have to say about them.
You can encourage UGC in a variety of ways:
Create a contest in which customers can contribute content (videos, photos, etc.)
Encourage individuals to write evaluations after they've completed a purchase.
Create a hashtag for your business or specific products on social media, and then encourage buyers to use it.
Post UGC on your own social media channels on a regular basis.
Wow Skin Science is a wonderful example of a brand with powerful, interactive UGC. Instead of spending money on advertisements, Lush relies on customer engagement. Wow encourages its customers to share their experiences with the company on social media at all times.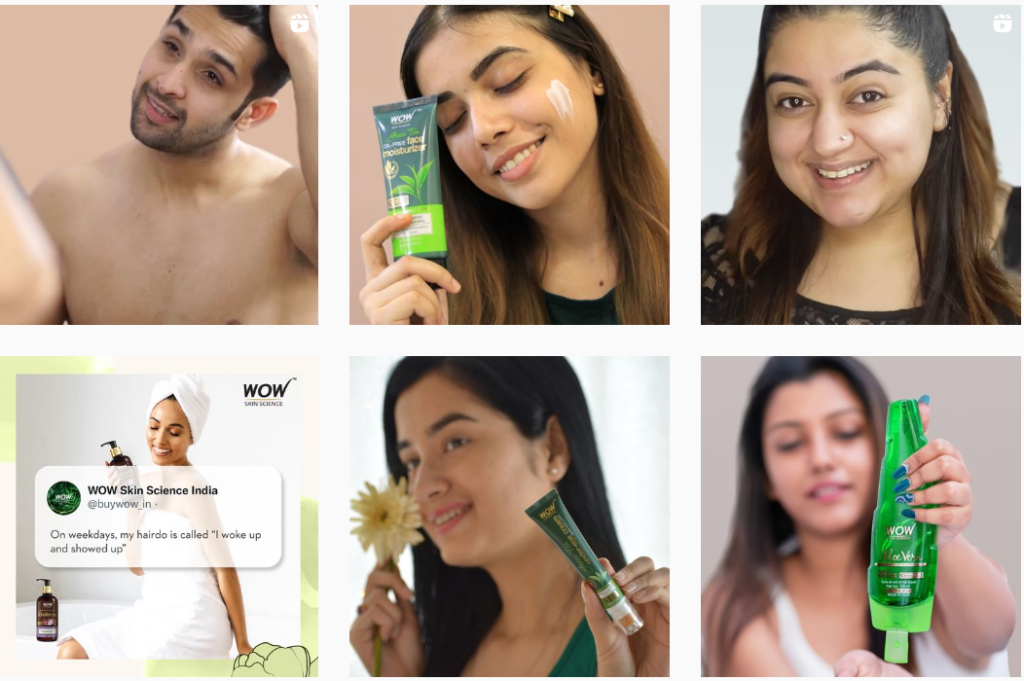 3. Make instructional videos and guides
Making how-to videos or guides is a terrific method to get people interested in your product by using content.
Making how-to videos that clearly and simply demonstrate your product is beneficial; while you may know how to utilize your product, your customers may not.
Giving advice on areas directly connected to your product to clients and potential leads increases your authority and customer base.
To reach broader audiences, publish a large amount of content that informs and teaches people about topics other than your specific product.
This works well because you're giving something away for free to entice potential buyers to try your goods and learn more about your business.
Never underestimate the value of imparting knowledge to others.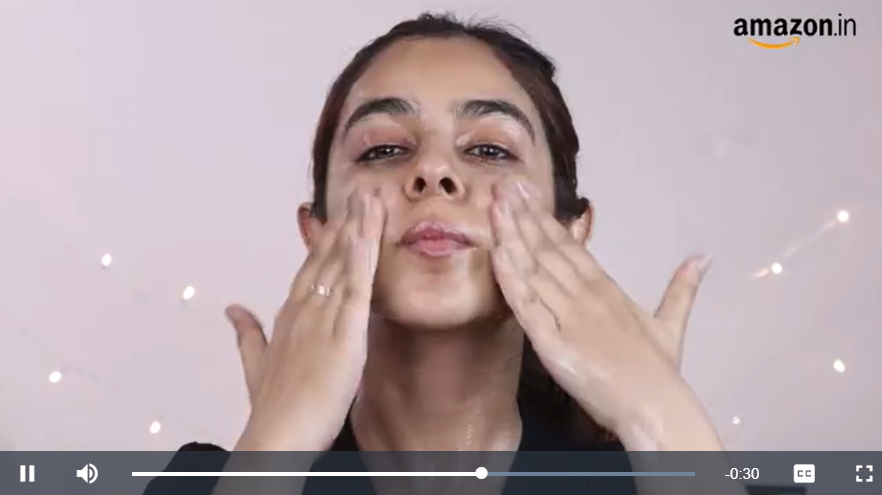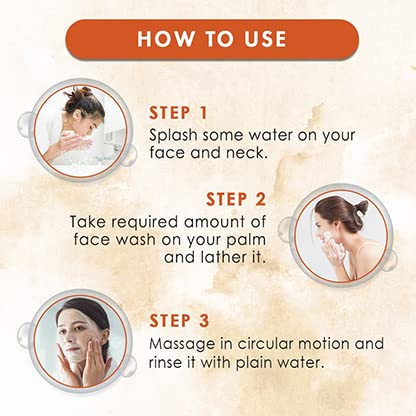 4. Pages with frequently asked questions or FAQ Pages
Although FAQ pages aren't the most glamorous sorts of content in digital marketing, they are quite beneficial to eCommerce businesses.
Customers, both potential and current, will invariably have questions regarding your items. An FAQ page enables you to solve potential purchasers' objections while also providing support to your current clients.
However, there is one caveat. If you receive the same queries regarding a product on a regular basis, you should address them immediately on the product page.
Make sure a visitor doesn't have to go to a FAQ page to get product-specific answers. Other questions, such as shipping and refunds, should be directed to your FAQ page.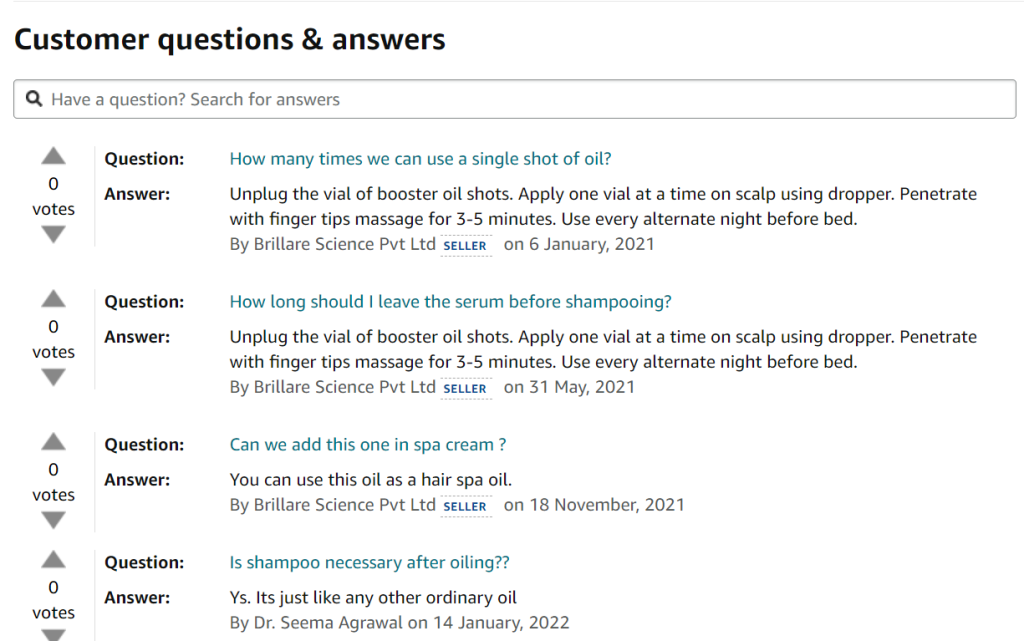 5. Comparison/review pages
Online reviews provide social verification of your products' high quality to your consumers. Consumers agree that online reviews influence their shopping decisions 93% of the time. Eighty-two percent (82%) of buyers make an extra effort to read customer reviews before making a purchase.
Clearly, including customer reviews on your eCommerce website can help you convert more customers.
A "comparison page" is another sort of eCommerce content marketing that includes a review. Putting pages on your site where they review and compare your product to that of a competing brand may seem paradoxical, but it may be a terrific strategy to attract more buyers.
Potential clients are constantly comparing a few solutions that they believe are the greatest possible answer for them near the end of the purchasing journey. In reality, competitor product name vs. your product name or competitor brand name alternative" are likely searches.
You may catch some of this search volume and demonstrate why your product or service is better than your rivals' by developing review and comparison pages.
You may also link directly to these sites from your product pages to further persuade potential purchasers that what you have to offer is greater.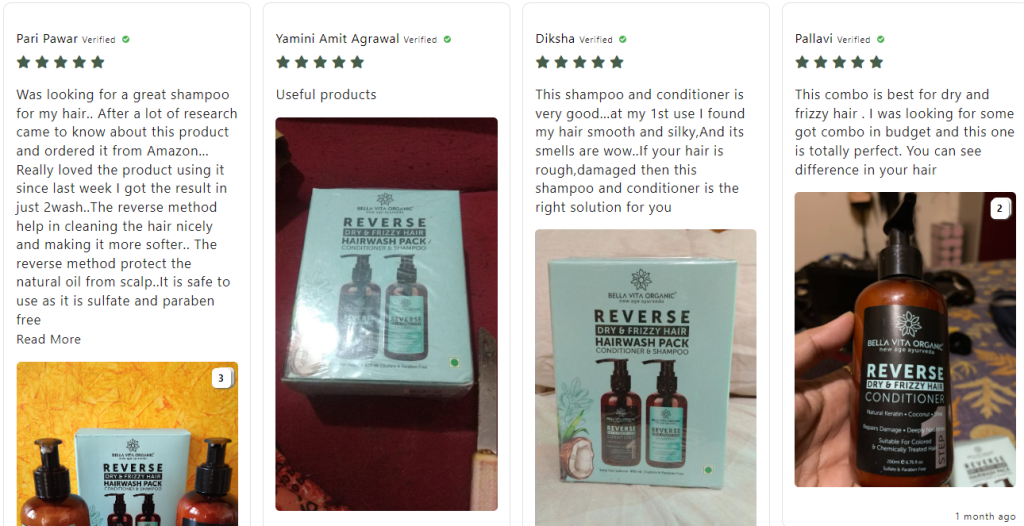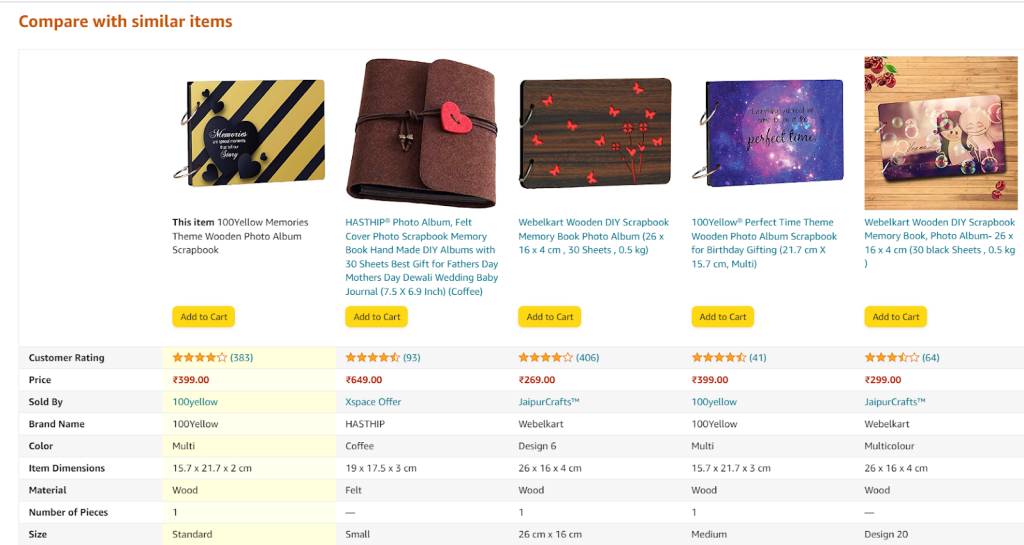 Wrapping Up
Marketing has always proven to be an effective means of propelling any company forward. Whether you use a new marketing plan or a classic one, doing things the right way continually propels your company to the top.
With the eCommerce sector mixing at breakneck speed, content marketing will be the ideal vehicle for ensuring the success of your eCommerce website.
When it comes to expanding your eCommerce business, the following content marketing approaches will be really effective.
Author bio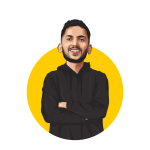 Piyush Shah is a 6 figure affiliate marketer and has helped grow multiple businesses from nothing to making insane business figures. He is currently working as Head of SEO at Dukaan.
---